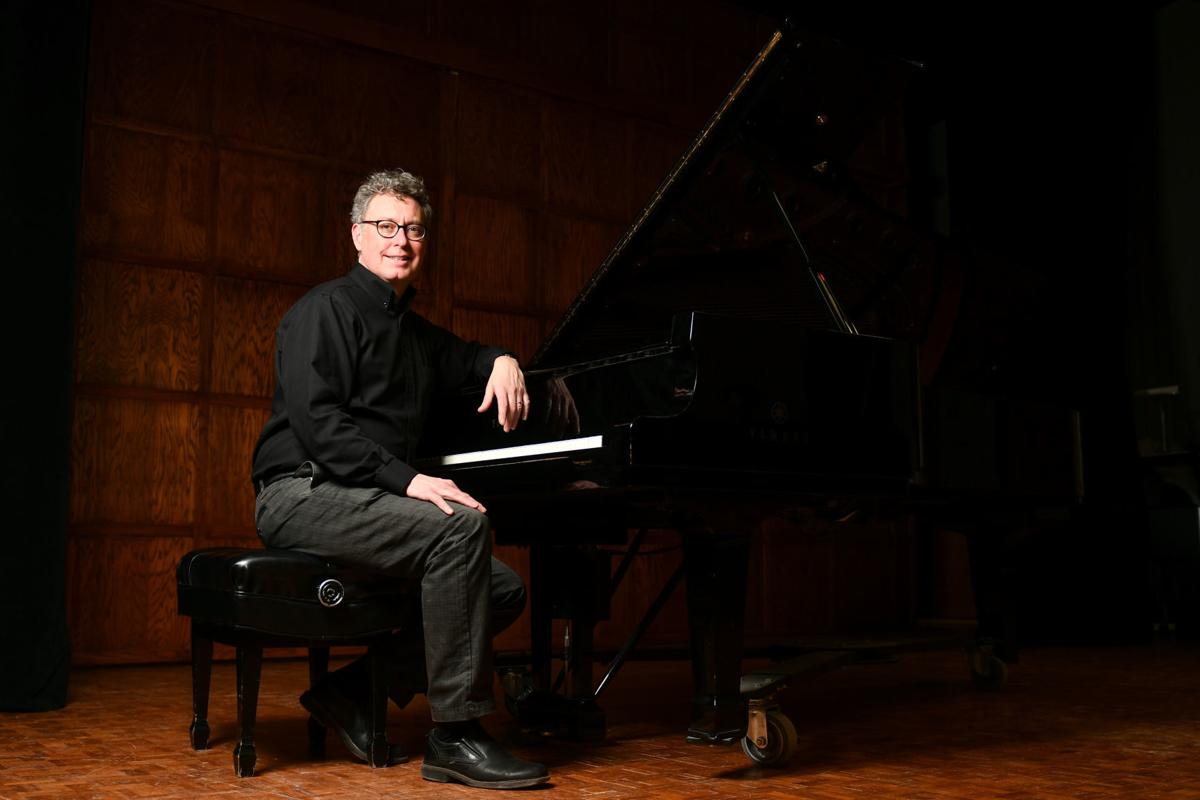 "Lifeboat," an Oscar-nominated documentary about the harrowing journey of North African refugees who risk high seas to find a better life in Europe and the people who risk their lives to help them, will be shown at 7 p.m. Friday, March 1, in the Galvin Fine Arts Center at St. Ambrose University.
Following the free screening, director Skye Fitzgerald and composer William Campbell, the chairman of the St. Ambrose music department, who composed the score for the film, will discuss the half-hour documentary and answer questions.
Admission is free. Donations will be accepted to help Sea-Watch, a Germany-based nonprofit that conducts civil search-and-rescue operations, including the 2016 rescue depicted in the film.
"Lifeboat" is nominated in the Best Documentary Short Subject category for a 2019 Academy Award. The awards ceremony will be televised from Los Angeles starting at 7 p.m. Sunday, Feb. 24.
The film already has won Best Documentary Short awards at multiple film festivals, including the 2018 Dublin International Short Film Festival, the 2018 Courage Film Festival, and 2018 Woodstock Film Festival.
Campbell, a St. Ambrose music professor, met Fitzgerald while both were attending graduate school at the University of Oregon. They will attend the Academy Awards presentation, but Campbell stressed the film's importance extends beyond awards and honors.
"The reason we want to show the film at St. Ambrose is not because it is an Oscar-nominated film," he said Friday. "It is because we want to show the plight of humans who are in trouble and humans who risk their lives to help them. We think that deserves some attention. That's why the film was created."
In addition to his work as a film documentarian, Fitzgerald has been director of photography for many television programs, including "Dateline NBC" and "VICE." His work also has been seen on ABC, CNN, CNBC, and the Discovery, Travel and History networks. He recently shot a season of the Animal Planet program "Amanda to the Rescue."
"Lifeboat" is the seventh collaboration between Fitzgerald and Campbell, and the second film in a planned trilogy of refugee films. The first film in the trilogy, 2016's "50 Feet From Syria," was shortlisted for an Oscar nomination along with 10 other films, but it did not make the final cut of nominees.
"I met Skye 22 years ago, and we have been doing projects together ever since," Campbell said. "I am grateful he calls me every few years to do a project together. I really think 'Lifeboat' is the best thing we have done together."
The St. Ambrose composer also is penning music for the Fourth Wall Films docudrama "Sons & Daughters of Thunder," which is scheduled to premiere at 6:30 p.m. Saturday, March 16, at the Putnam Museum National Geographic Giant Screen Theater in Davenport, and then be screened in Cincinnati, Ohio, on March 23.
"Sons & Daughters of Thunder" tells the true story of 1834 Lane Seminary debates in Cincinnati. Organized by Theodore Weld, one of the architects of the abolitionist movement, "the shocking oratory sparked intense controversy and awakened a young Harriet Beecher (Stowe) to the horrors of slavery," according to a Fourth Wall release.
Beecher Stowe (1811-1896) went on to pen the anti-slavery novel "Uncle Tom's Cabin."