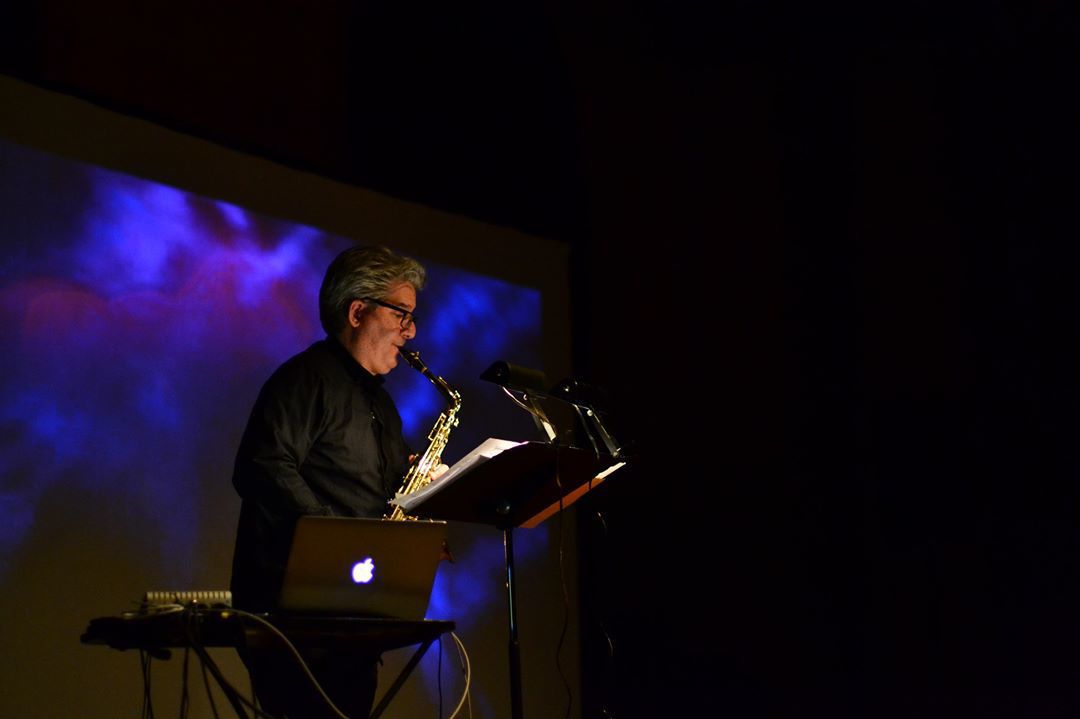 Founded and organized by Randall Hall, saxophone professor at Augustana College, the free festival is dedicated to new and experimental music for saxophone: new composition, improvisation, extended performance techniques, microtonality, electronic music, multimedia and other experimental elements, Hall said this week.
"There are many saxophone festivals and many new music festivals, but as far as I know this is the only event in the United States dedicated specifically to new music for saxophone," he said. 
The first two-day SMSF (with free admission) was held in September 2018 at Larson Hall inside Bergendoff Hall of Fine Arts.
The 2020 festival will be held at Augustana on Feb. 21-22, at Larson Hall with six free concerts and several educational workshops. The guest artist is New York-based saxophonist Erin Rogers.
You have free articles remaining.
She is a Canadian-American composer, saxophonist, and performance artist dedicated to new and experimental music. The festival will also feature five additional professional performers, coming from the Midwest and as far as Saskatchewan, Canada, and Boca Raton, Fla.
Hall will perform, as will the Augustana saxophone studio. The concerts will feature every possible configuration of saxophone — with percussion, prepared piano, laptop, video, and even didgeridoo, he said. "The music will be sure to both challenge and excite."
"The festival has already created a buzz in the saxophone community and I have received messages of enthusiasm and support from saxophonists across the country, Europe and Mexico," Hall said.
The festival features solo and chamber music that "explores the nearly unlimited sonic potential of the saxophone," according to its Facebook page, facebook.com/shockinglymodern.
Each year, the SMSF features a guest performer, the saxophone studio at Augustana, and invites a select number of additional performers.
Hall (who earned a doctorate from the Eastman School of Music) has performed throughout the world, including concerts at the Karnatic Lab (Amsterdam), Logos Foundation (Belgium), Werstatt für improvisierte Musik (Zürich), Zeitgeist Gallery (Boston), Center for New Music (Iowa City), Electronic Music Midwest (Chicago), Outside the Box Festival (Carbondale), and the Electro Acoustic Juke Joint (Mississippi).
He has given lectures and master-classes at institutions around the world, including Harvard, Cornell, Eastman, New England Conservatory, Bowling Green State University, University of Illinois, University of Iowa, the Luxembourg Conservatory, Concervatorio Superior de Música de las Islas Baleares (Spain), and the World Saxophone Congress.