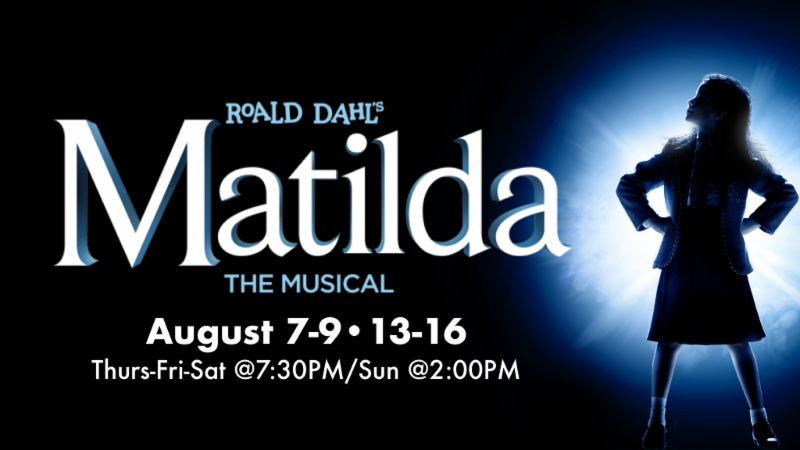 MOLINE – The 72nd season of Quad-City Music Guild (QCMG) next year features shows that are new to the community theater at Prospect Park, but also a few that have recently been done in the area.
"Matilda" received its Q-C premiere earlier this month at the Spotlight Theatre in Moline. Based on the last children's book Roald Dahl wrote before his 1990 death, the Tony-winning musical — with a score by Tim Minchin and book by Dennis Kelly — premiered by the Royal Shakespeare Company in 2010 in England and on Broadway in 2013.
"Mamma Mia" – the popular ABBA jukebox musical – was performed last month by Countryside Community Theatre and Lancer Productions at North Scott in Eldridge, and Circa '21 in Rock Island in 2018. "Holiday Inn" – based on the 1942 film classic, which immortalized "White Christmas" was done earlier this summer at Circa '21. It premiered on Broadway in 2016.
"Within the organization, if we've done something in the last 10 years or so, we try not to do it again, but we don't really take what other theaters do into account," QCMG president Troy Stark said Monday. "We don't want to do something another theater is doing in the same season."
"With Spotlight, Circa and Countryside, I think there's some crossover between patrons, but one of the things that's really nice about Quad-City Music Guild is, we have such loyal ticket-holders," he said. "They're loyal to see shows with us, and it's important we bring those.
You have free articles remaining.
"Additionally, I think the Quad-Cities has enough people, where multiple theaters can do big shows within a year," Stark said. "They have different casts, different visions. It's nothing personal – we just want our regulars, our actors and staff to be able to do these shows as well."
"We're working together to promote the arts," he said of local theaters. "There are some people who only work at Circa or Music Guild or Countryside, but once in a while you see some names pop up elsewhere."
"Spamalot" was done by the former District Theatre in Rock Island in 2014, and "The Secret Garden" was done by Opera@Augustana in Rock Island in 2010. Written in 1991 by Marsha Norman with music by Lucy Simon (sister of Carly Simon), "The Secret Garden" is based on a 1909 novel by Frances Hodgson Burnette, about Mary Lennox, a 10-year-old girl who loses her parents to a cholera epidemic in India and is sent to England to live with her uncle, Archibald Craven.
Stark said it's been on the QCMG play selection committee wish list for years. Music Guild also has longed to do the hit "Chicago," but its rights have not been available when it's wanted to do it, he said. Many patrons also often ask about "Phantom of the Opera" and "Wicked," but those rights also aren't available, Stark said.
Soon after the huge hit "Les Miserables" was available, many area theaters programmed it. There were five productions of "Les Miz" in the region from July 2013 to January 2015, including QCMG.
"Holiday Inn" is one whose rights have recently become available, Stark said. Music Guild jumped on it for the Christmas season since "it's difficult to find a good Christmas show," he said. "How many times can we do 'Nuncrackers'?" When this became available, when it was time to order the logo, they had a winter poster series, and a summer poster series. It sounds like they want to be done any time of year."
Since holiday shows are just done for one weekend (because of the busy time of year culture-wise), QCMG added a Wednesday night performance for 2020, Stark said.