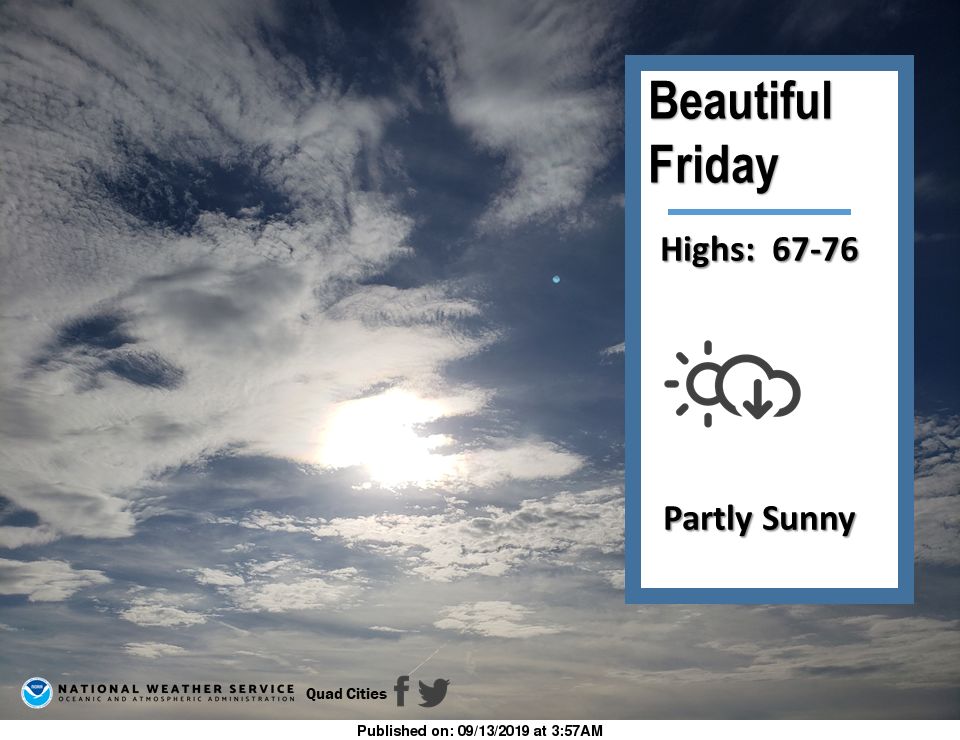 A wonderful weekend forecast is shaping up for the Quad-Cities. Here are the details from the National Weather Service.
Today will be mostly cloudy then gradually becoming sunny with a steady temperature around 69 degrees. West winds will gust as high as 25 mph.
Tonight will be mostly clear with a low around 56 degrees.
Look for sunny skies Saturday with a high near 80 degrees and a low around 66 degrees. There's a 50% chance of showers and thunderstorms Saturday night with new rainfall amounts between a tenth and quarter of an inch possible with higher amounts in thunderstorms.
Sunday will be mostly sunny with a high near 84 degrees and a low around 67 degrees.
Friday the 13th and Harvest Moons
Its Friday the 13th, a day normally associated with bad luck and superstitions. But such is not the case today as there will be a rare Friday the 13th "harvest" night.
A full moon closest to the Autumnal Equinox is called a harvest moon. It is characterized by its orange color. It's called a harvest moon because sometimes farmers would need to work late into the moonlit night to get harvest in before winter.
This doesn't happen very often. The harvest moon will be the first full moon on Friday the 13th since October 2000 and the last full moon on Friday the 13th until August of 2049.
This year, the harvest moon should be visible tonight, if we are lucky, reaching peak fullness at 1:33 a.m. CDT on the 14th.
ORION — The Hatfields and  McCoys. Water and oil. Pizza dipped in ranch dressing.
You have free articles remaining.
The Western Illinois University Board of Trustees repeatedly violated the Illinois Open Meetings Act last year and must release recordings of …
Quad-Citians, many of whom remain uncommitted to a candidate, gathered in groups both large and small to watch Thursday night's Democratic debate.
Nearly a thousand miles from ground zero, one small-town fire department in Mercer County stands as guardian of an important piece of 9/11 history.
Some say it is all about athleticism. Others say it is IQ. Whatever it is, the Western Big 6 Conference is filled with quarterbacks who are al…
GENESEO — The opponent doesn't matter for the Geneseo volleyball team, it is all about taking care of business and staying close in the Wester…
Tamara Riojas heard a sound before she saved a life Aug. 13.
A man was killed early Thursday in a single-vehicle motorcycle crash in rural Whiteside County. 
The Moline Fire Department is investigating a fire that happened early Thursday in a downtown commercial building.
Hy-Vee Extreme Cake Challenge
Hy-Vee's most creative cake designers from the area competed during the semifinal of Hy-Vee's Extreme Cake Challenge at NorthPark Mall in Davenport Thursday, September 12, 2019. Cake designers had 3½ hours to decorate a specialty cake of their choosing and 12 cupcakes. The entrants were judged on the cakes' technical appearance, icing appearance and level of difficulty. Prizes will be given for 1st ($600), 2nd ($300) and 3rd place ($200). The top two cake designers earned a spot in the company finals in Des Moines on Nov. 9, where designers will be judged by a panel of experts.
091319-qct-qca-hyvee-001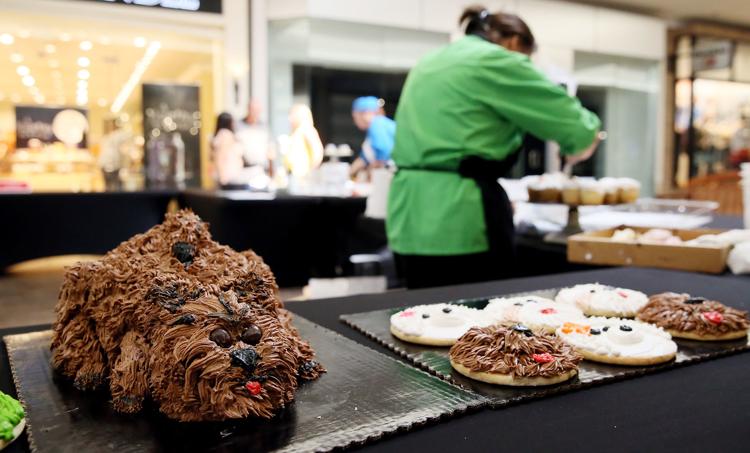 091319-qct-qca-hyvee-002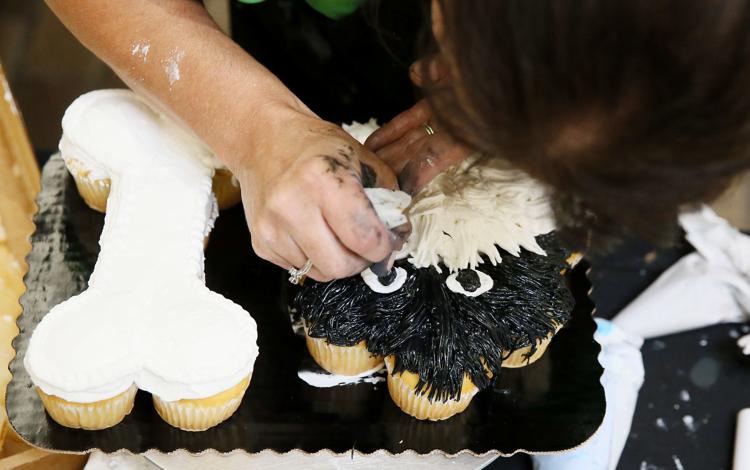 091319-qct-qca-hyvee-003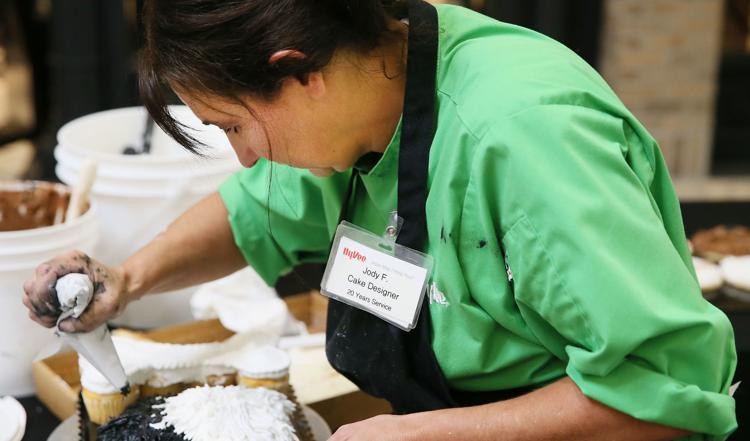 091319-qct-qca-hyvee-004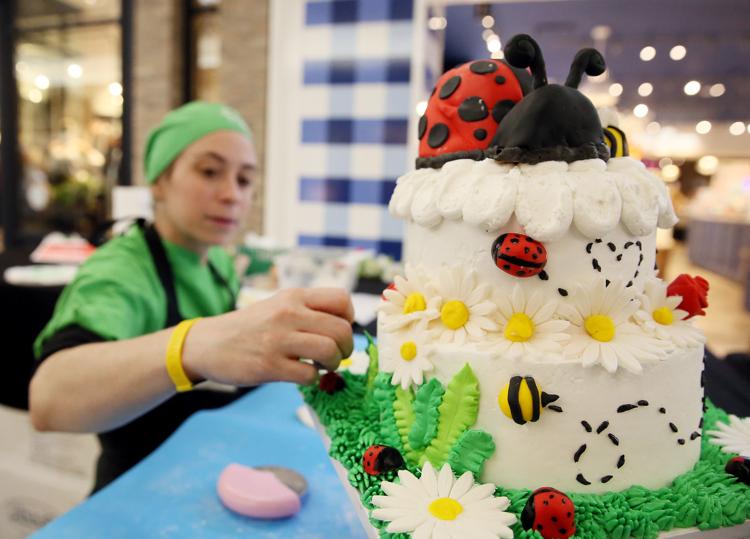 091319-qct-qca-hyvee-005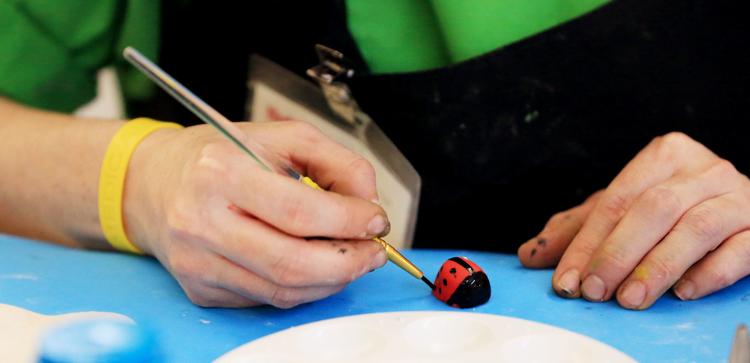 091319-qct-qca-hyvee-006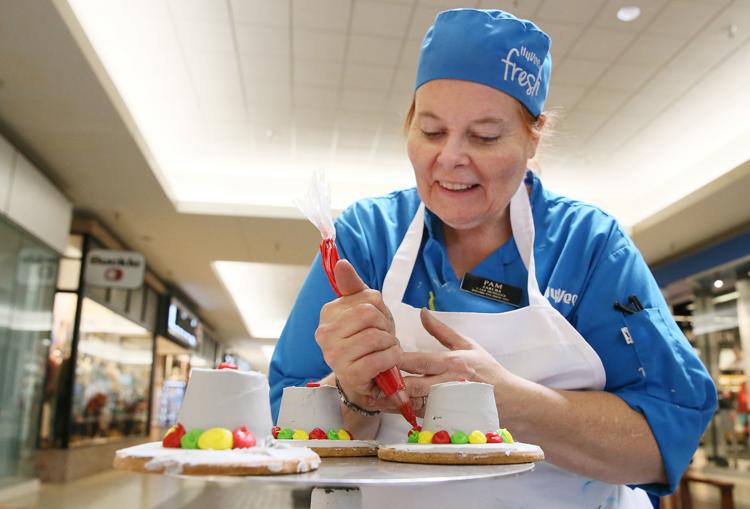 091319-qct-qca-hyvee-007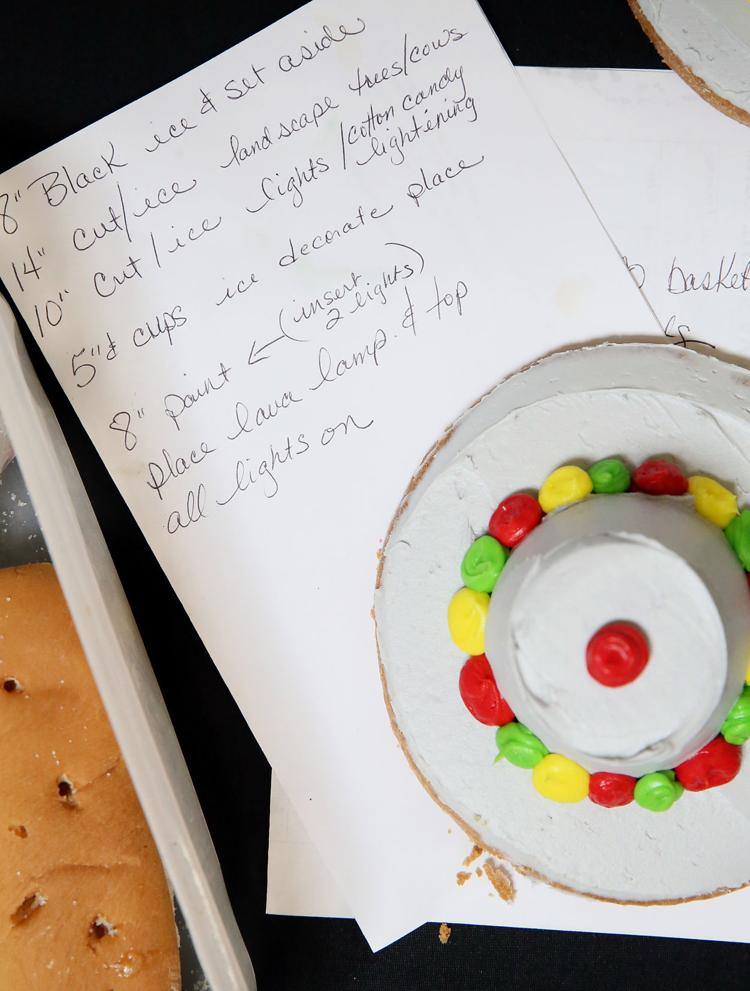 091319-qct-qca-hyvee-008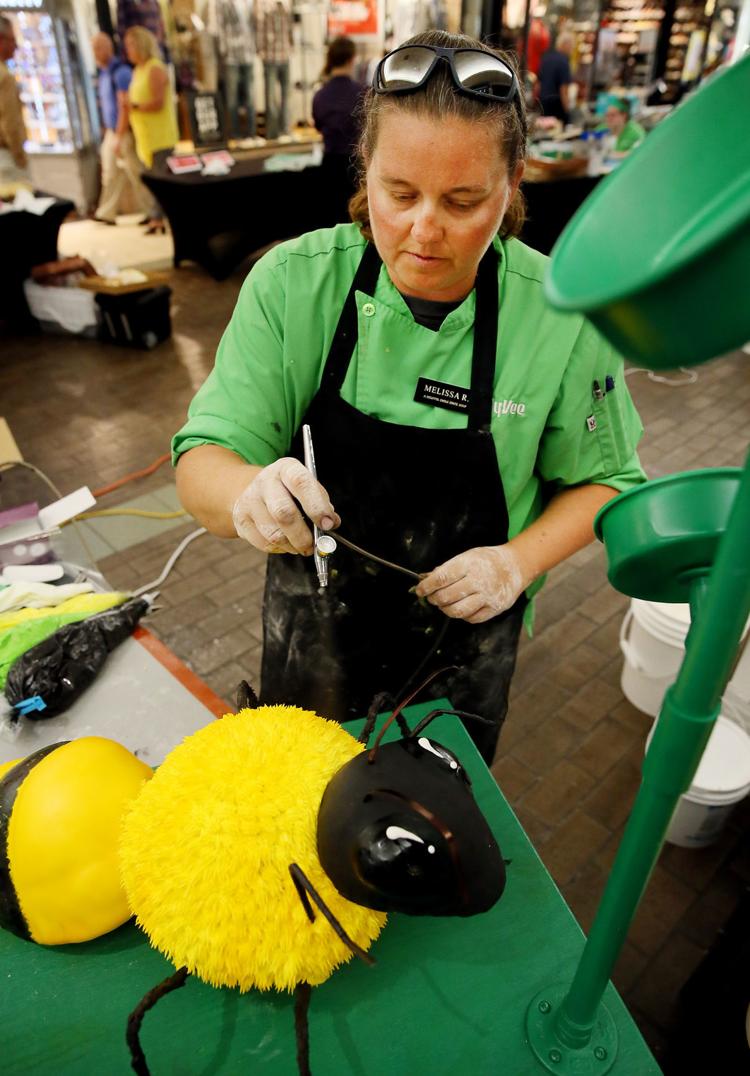 091319-qct-qca-hyvee-009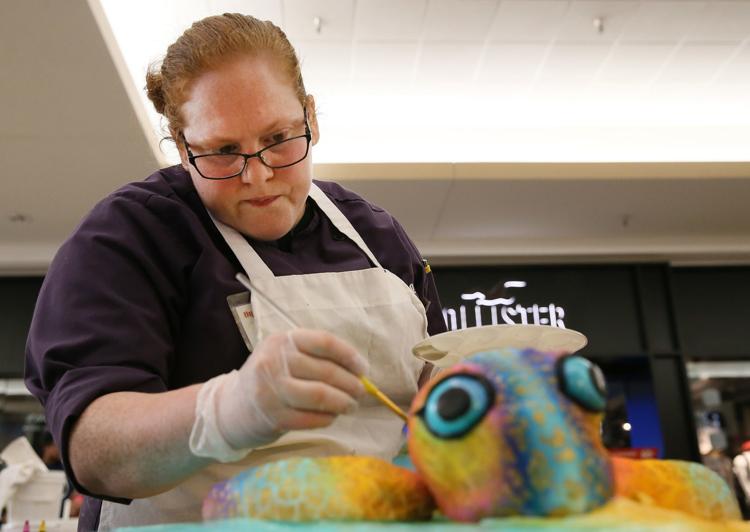 091319-qct-qca-hyvee-010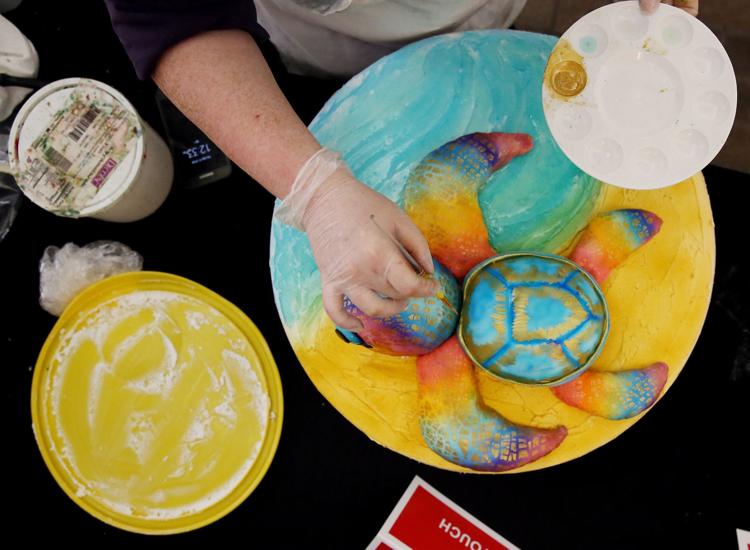 091319-qct-qca-hyvee-011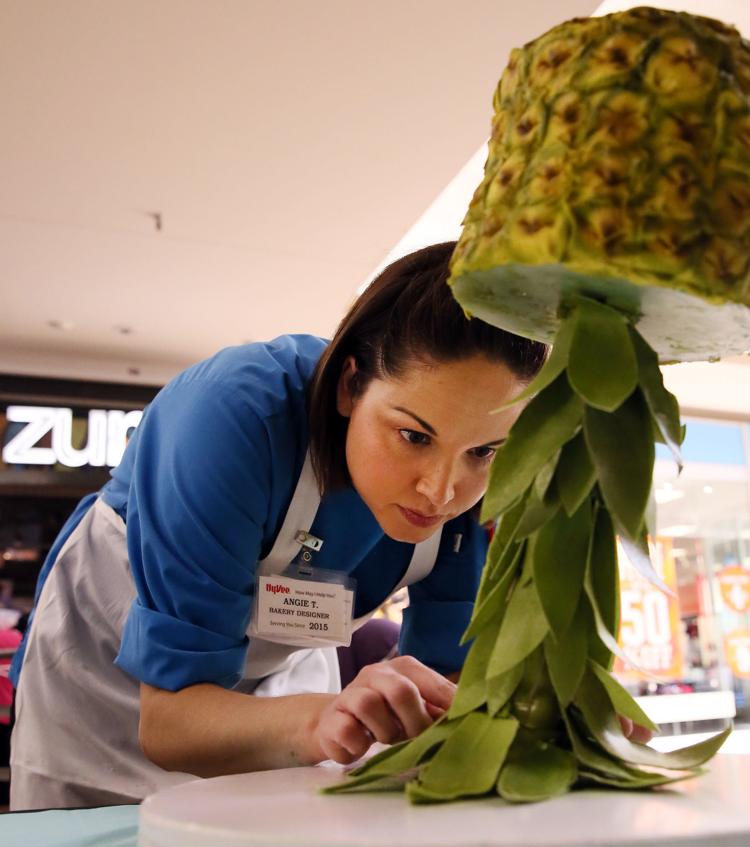 091319-qct-qca-hyvee-012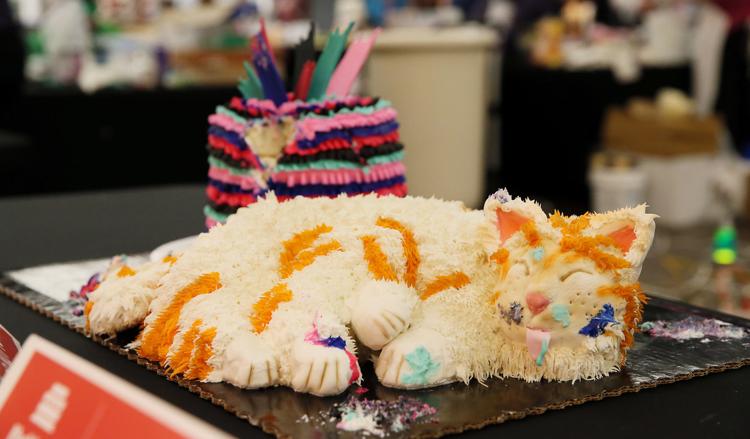 091319-qct-qca-hyvee-013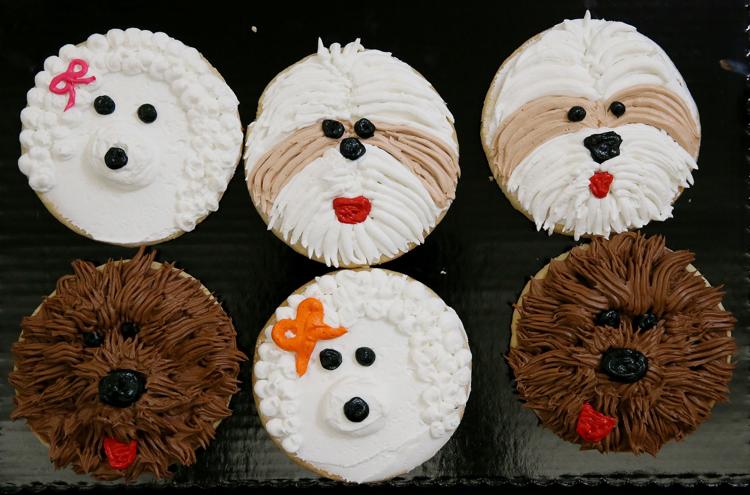 091319-qct-qca-hyvee-014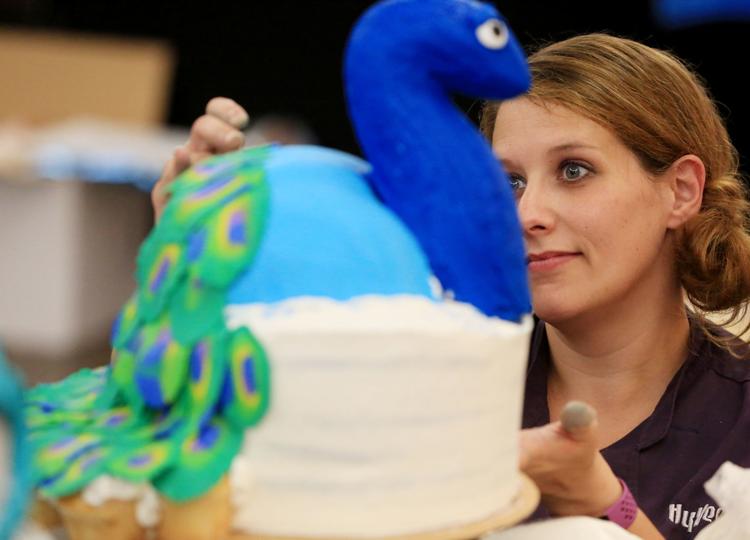 091319-qct-qca-hyvee-015