×

Help support our COVID-19 coverage
We're providing access to COVID-19 articles for free. Please help support our work by subscribing or signing up for an account. Already a subscriber? Log in.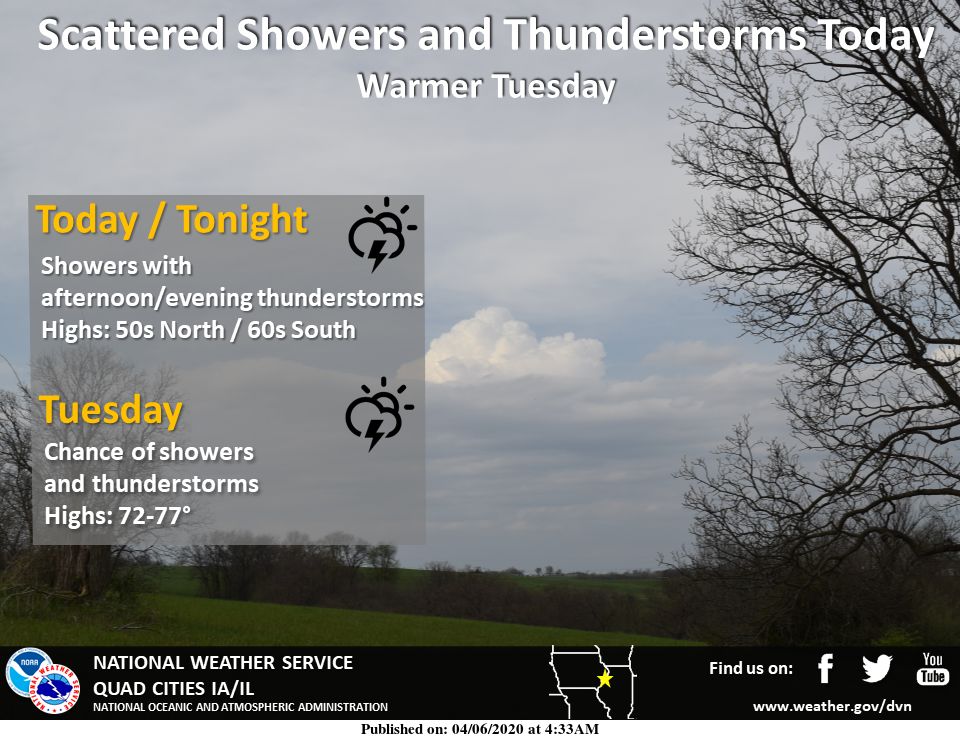 Be safe, social distance, and brace for the worst. While the news on the coronavirus front remain grim, Ma Nature is helping us weather this coronavirus storm with a great forecast to start off the week.
Here's the latest forecast from the National Weather Service.
Today there's a 40% chance of showers with thunderstorms also possible after 1 p.m. We'll see increasing clouds with a high near 61 degrees.
Tonight showers and thunderstorms are likely before 11 p.m. Skies will be mostly cloudy with a low around 56 degrees. The chance of precipitation is 60% with new rainfall amounts between a tenth and quarter of an inch except higher amounts possible in thunderstorms.
Tuesday there's a slight chance of showers and thunderstorms before 7 a.m. then a slight chance of showers and thunderstorms after 1 p.m. Skies will be partly sunny with a high near 76 degrees. Southwest winds between 10 to 15 mph will gust as high as 25 mph. The chance of precipitation is 20%.
Tuesday night will be mostly clear with a low around 47 degrees.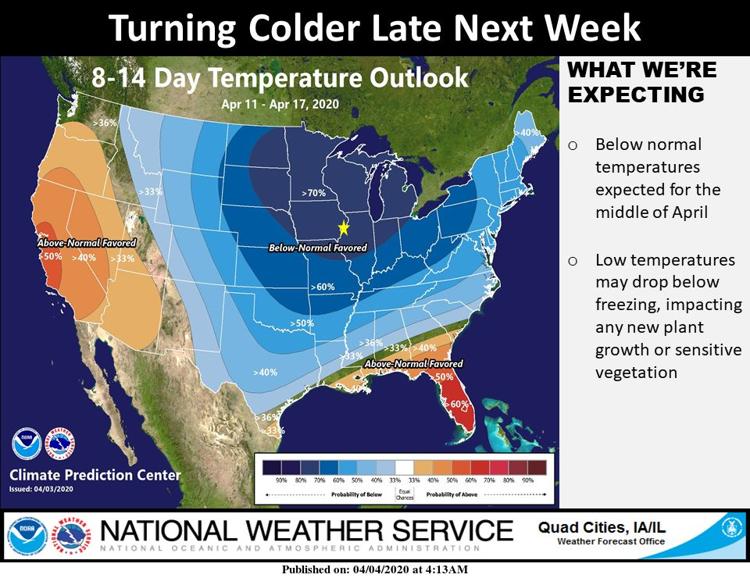 A Flood Warning continues for the Mississippi River at Rock Island Lock & Dam 15 until further notice. The river is at 16.3 feet and rising. Flood stage is 15 feet. Moderate flooding is occurring and is forecast to continue. The Mississippi is expected to rise to 17.5 feet Friday then begin falling. At 17.5 feet water affects the railroad tracks in downtown Davenport and River Drive, Pershing Avenue, and Federal Street. Water affects Bettendorf's Leach Park.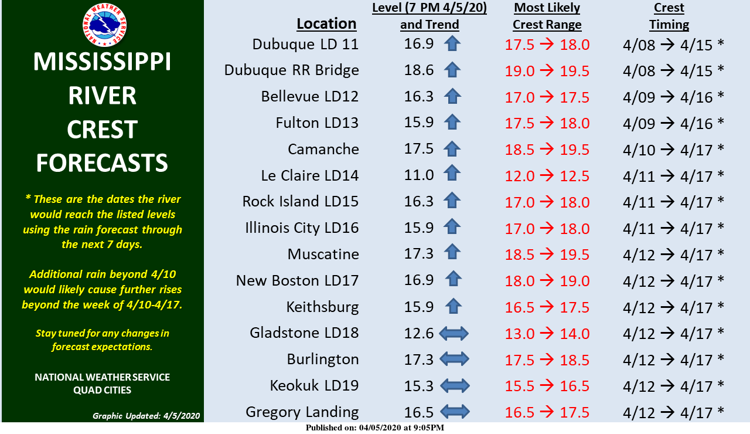 Road work update for Illinois Q-C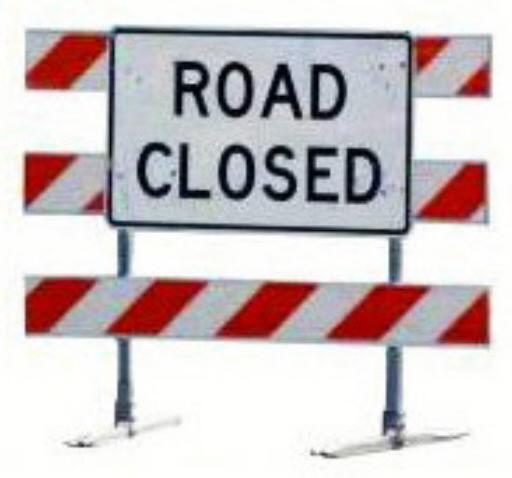 • 5th Avenue, east of 6th-12th streets in Moline: Beginning at 7 a.m., Hometown Plumbing will be closing eastbound traffic on 5th Avenue at 6th Street for sewer repairs. A detour will be in place thru April 13.
• The Illinois Department of Transportation also announces that weather permitting, construction on Illinois 5/92 just north of Illinois 84 will begin today.
Civil Constructors will be making miscellaneous bridge repairs, including a new concrete overlay on the structure carrying IL 5/IL 92 over the IAIS Railroad. It is scheduled to be completed by mid-August.
Traffic will be restricted to one lane in each direction with temporary barrier wall for this bridge work. Drivers should be alert for the lane closures and reduce speed when traveling through the work area.
Drivers can expect delays and should allow extra time for trips through this area. To avoid the work area, when feasible, use of alternate routes should be considered.
Today's top new headlines
Most of the property occupied by Hamilton Technical College in Davenport is facing foreclosure and is scheduled for a sheriff's sale.
One of the Quad-City's favorite storytellers, Fran Riley, passed away Friday after a battle with prostate cancer. Riley, 66, worked in the area since 1978 for both KWQC and WHBF, 
Today's coronavirus headlines
Today's crime, courts and public safety news
U. S. Marshals arrest suspect in March 16 murder in East Moline
Davenport police find shell casing after gunfire early Saturday
Inmate on work release fails to return to Davenport Work Release Center
Lifestyle and entertainment headlines
Back pain is a complicated topic with as many causes as there are care options. Many people experience low-grade back pain and stiffness, rega…
Mia Griffin admitted she wasn't going to be ready to come back for what would have been Monday's season opener.