Update: Davenport Mayor Mike Matson and Police Chief Paul Sikorski will hold a news conference at 9 a.m. at the Davenport Police Department. More information about a county wide curfew will be announced at 9 a.m.
---
Earlier report: The City of Davenport is requesting all residents stay in their homes and shelter in place until further notice. 
The request was issued at 12:25 a.m. Monday, June 1.
Davenport police, with help from Bettendorf, Rock Island, Clinton, Blue Grass, Walcott, Eldridge, Iowa State Patrol and Moline have been working to protect property around the city as carloads of people have been riding around attempting to damage property. 
There have been two fatalities and one police officer was wounded by gunfire, according to an early morning press conference by Davenport Mayor Mike Matson and Davenport Police Chief Paul Sikorski.
There have been reports of windows broken at JC Penney and Von Maur at NorthPark Mall, as well as a pawn shop on Division Street. There also have been reports of shots fired around the city.
Police on Sunday night and early Monday raced from shopping center to shopping center in the Quad-Cities, trying to break up crowds gathered in response to protests across the nation.
A large crowd had gathered about 10:45 p.m. in the area of Northpark Mall, and people, mostly in vehicles, were shouting at officers.
One gathering was dispersed in the area of the Olive Garden at Northpark Mall, and then police were dispatched to Dick's Sporting Goods, 5511 Elmore Ave., for a report of broken glass. A gathering grew in the area of Hobby Lobby, while more officers arrived. 
Later, groups of people headed to Walmart on Elmore Avenue, back to Northpark Mall and later to the Walmart on West Kimberly Road, where scanner traffic reported a gunshot victim. Officers also spent part of the evening in the parking lot at the Village Shopping Center, 902 W. Kimberly Road. 
Streets were filled with traffic, often bumper-to-bumper, with drivers and passengers sometimes yelling and honking at other people. At the Five Points traffic light in Davenport, a police squad with emergency lights was greeted with car horns and the shout of "---- you!" Read more.
Watch now: Unrest in Davenport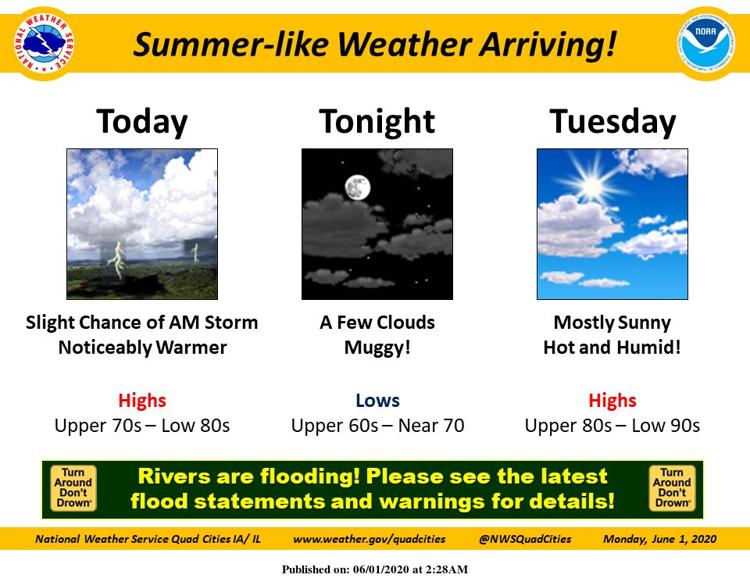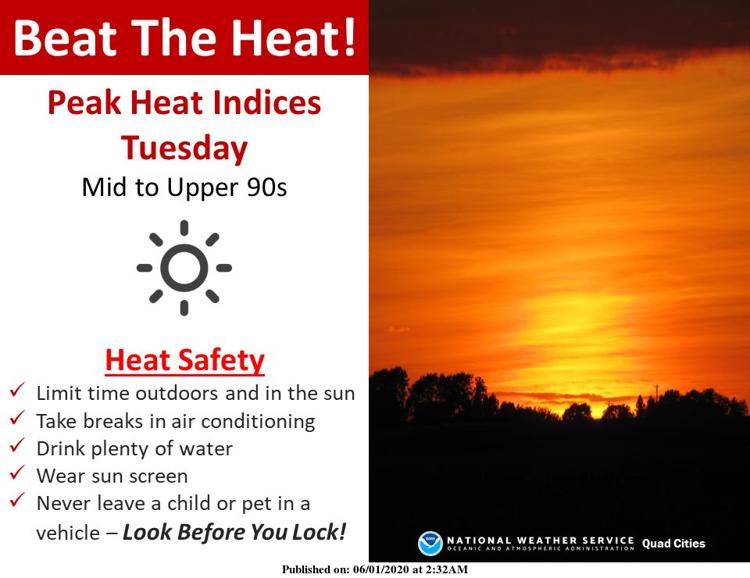 Today there is a 20% chance of showers before 10 a.m. Skies will be partly sunny with a high near 82 degrees. It will be breezy with a south wind 10 to 20 mph, with gusts as high as 30 mph.
Tonight will be mostly clear with a low around 68 degrees. Southwest winds around 15 mph will gust as high as 25 mph.
Tuesday will be sunny with a high near 91 degrees. Southwest wind around 15 mph will gust as high as 20 mph.
Tuesday night will see a 20% chance of showers and thunderstorms after 1 a.m. Skies will be partly cloudy with a low around 72 degrees.
The Flood Warning continues for the Wapsipinicon River near DeWitt until Sunday evening. Early today the Wapsi was at 10.72 feet and rising. Flood stage is 11 feet. No flooding is occurring and Moderate flooding is forecast. The river is expected to rise above flood stage today and continue rising to 12.4 feet Saturday. The river will fall below flood stage Sunday. At 12 feet water affects residences along the river between Wheatland and Calamus. Water also affects businesses along the river near Calamus.
Work begins on County Home Road in Rock Island County, and other road work

• The Illinois Department of Transportation reports that weather permitting, construction will begin today on County Home Road from 113th Avenue to 175th Ave/Knoxville Road south of Coal Valley.
G.M. Sipes will be completing the $587,901 patching project on the 5.5 mile section of County Home Road. Daytime lane closures will be required for the duration of the project which is anticipated to be completed by the end of June.
Drivers can expect delays and should allow extra time for trips through this area.
To avoid the work area, when feasible, use of alternate routes should be considered.
• If you use Slopertown Road in Davenport, you will want to start making alternate travel plans. The road will be closed between Harrison and Division Streets beginning today for needed reconstruction and shoulder improvements. 
• Beginning today the two right lanes of Harrison Street will be closed at Central Park Avenue for electrical work. MidAmerican Energy estimates the work will be complete by Tuesday.
• Beginning today the right westbound lane of Kimberly Road will be closed from Thornwood Avenue to Pine Street for a water main repair. 
• Repairs to the Division Street Bridge over Duck Creek are set to begin today.  Work will begin in the northbound lanes and then transition to the southbound lanes. One lane of head-to-head traffic will be maintained in each direction. 

As part of the project, the contractor will be removing and replacing the bridge deck surface, replacing sidewalks and making structural repairs. 

Bridge improvements are estimated to be complete around September 25 pending weather.
More on the coronavirus and its impact on the Quad-Cities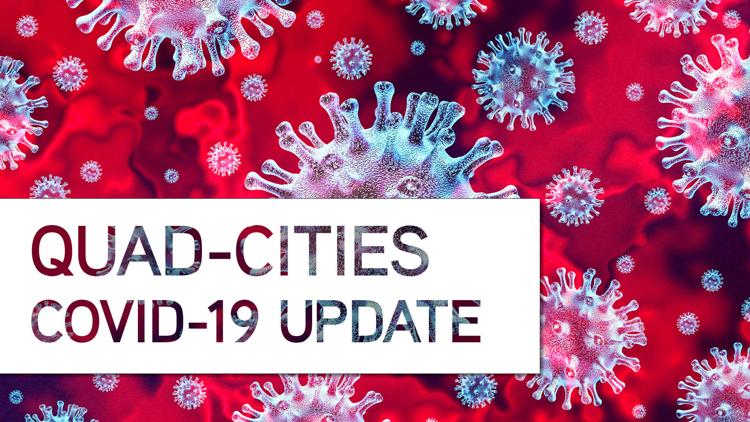 Today's photo gallery: Wilton graduates celebrate with a parade
060120-mus-wilton-001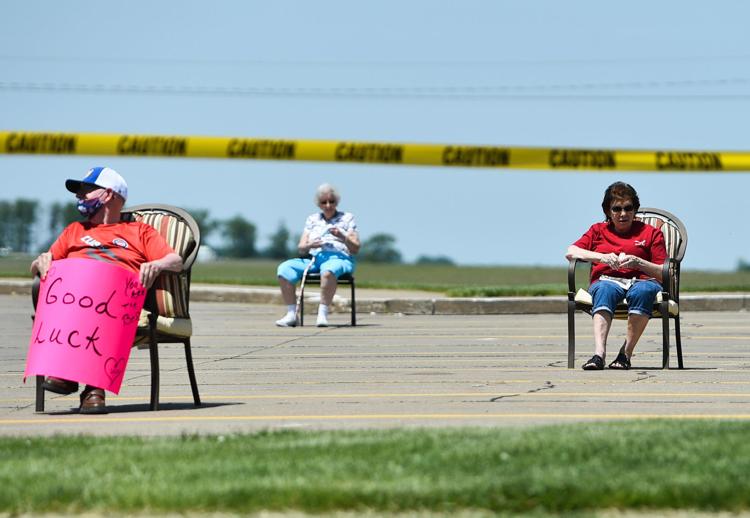 060120-mus-wilton-002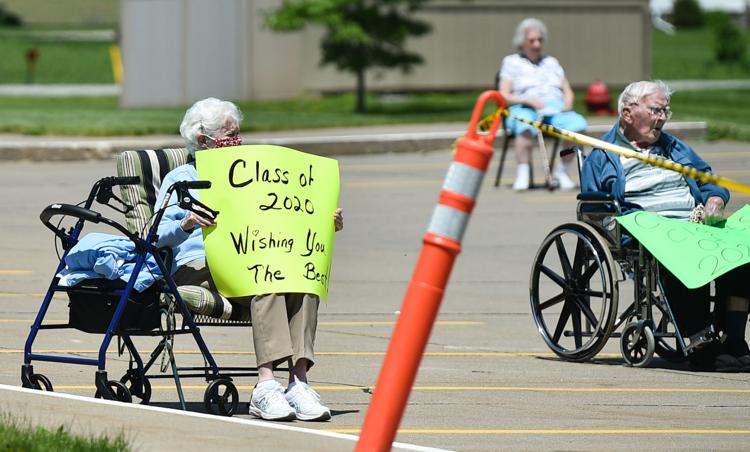 060120-mus-wilton-003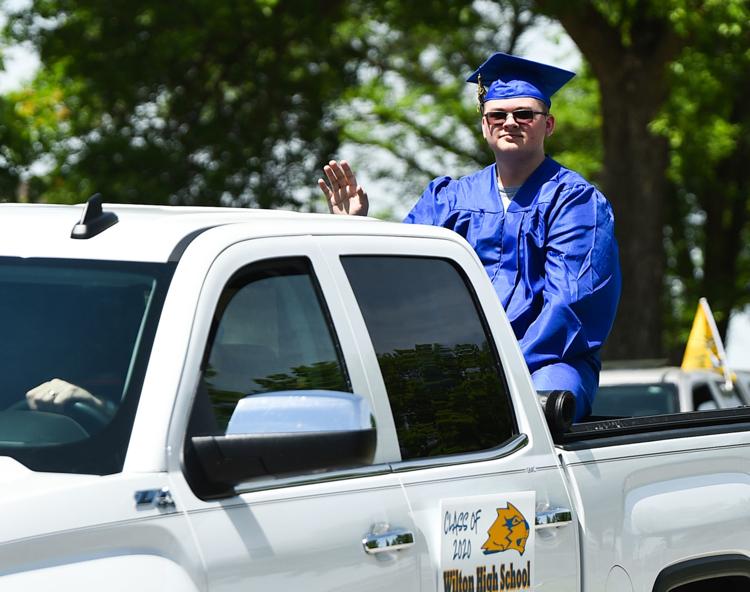 060120-mus-wilton-004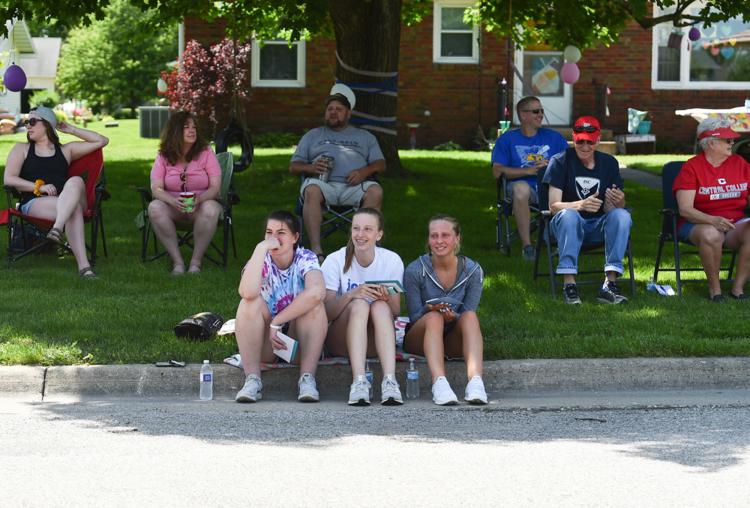 060120-mus-wilton-005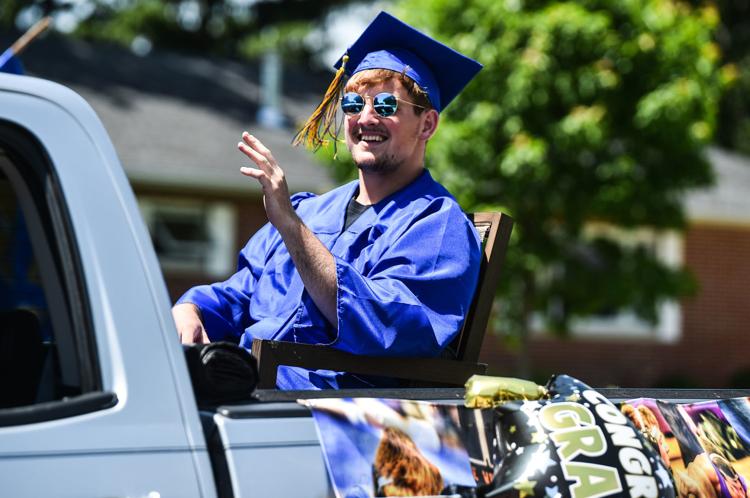 060120-mus-wilton-006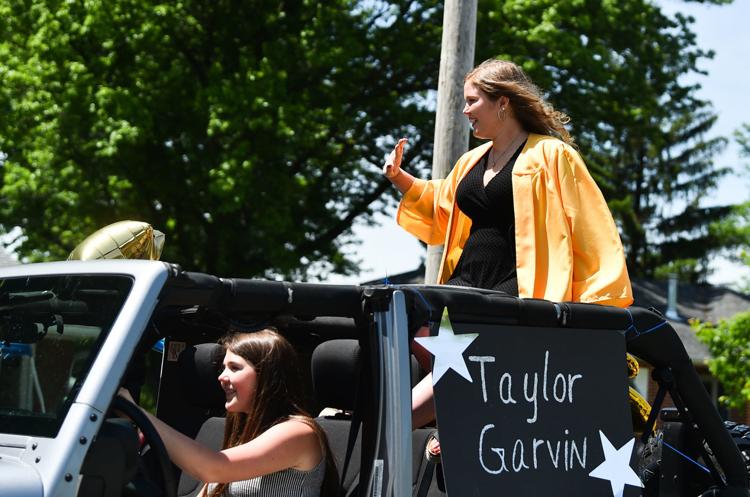 060120-mus-wilton-007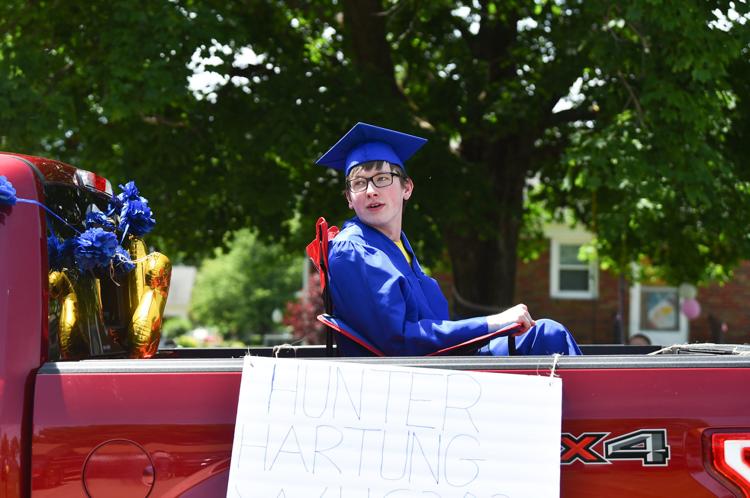 060120-mus-wilton-008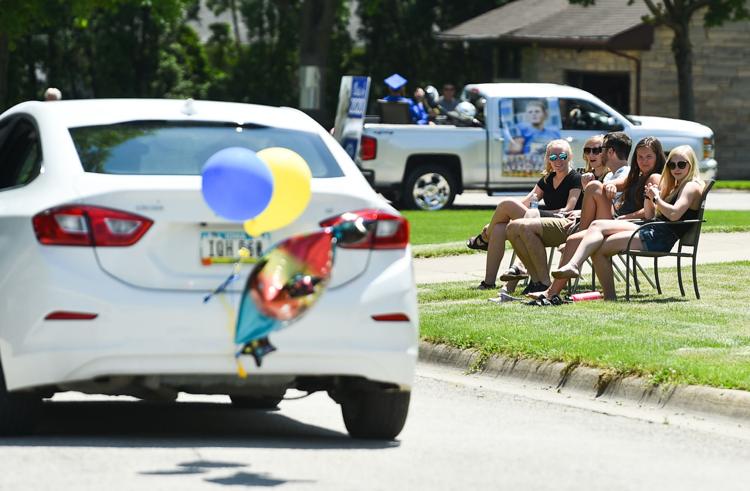 060120-mus-wilton-009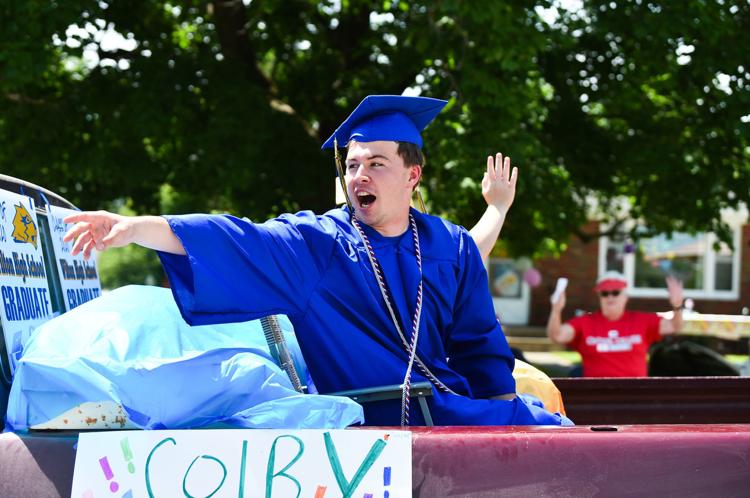 060120-mus-wilton-010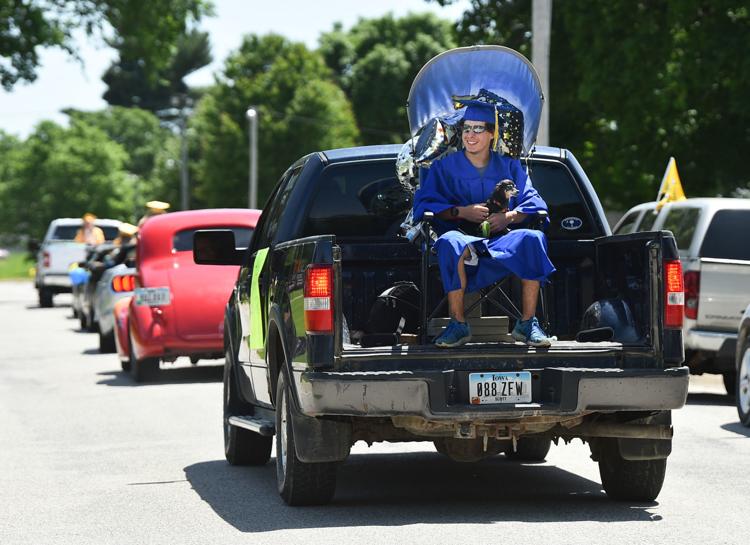 060120-mus-wilton-011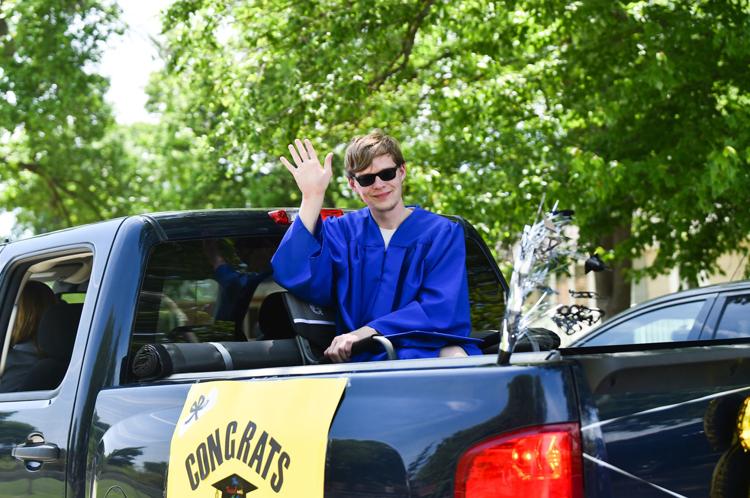 060120-mus-wilton-012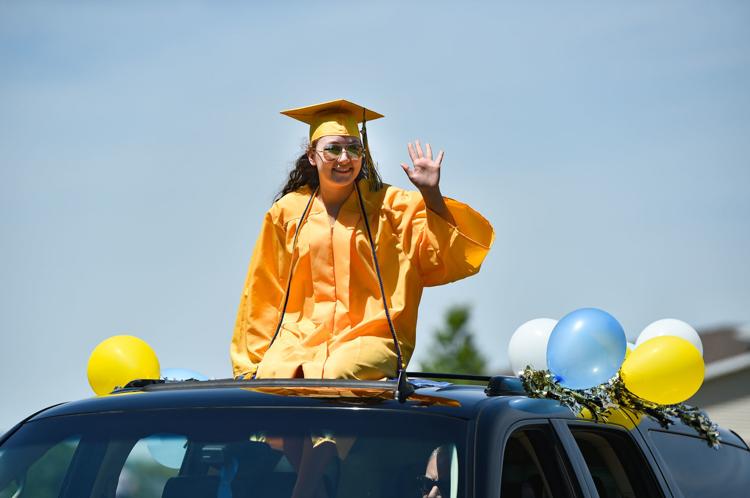 060120-mus-wilton-013
060120-mus-wilton-014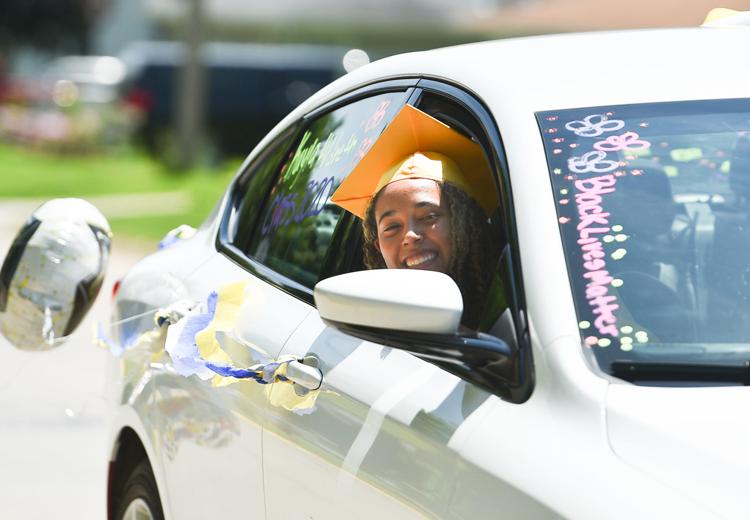 060120-mus-wilton-015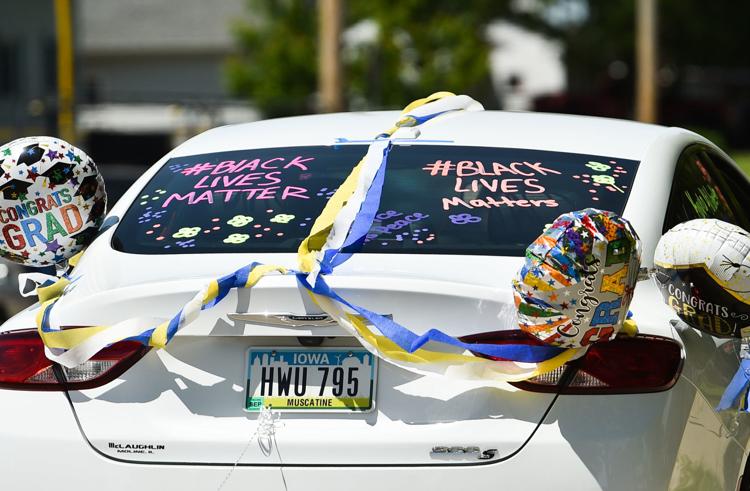 060120-mus-wilton-016
060120-mus-wilton-017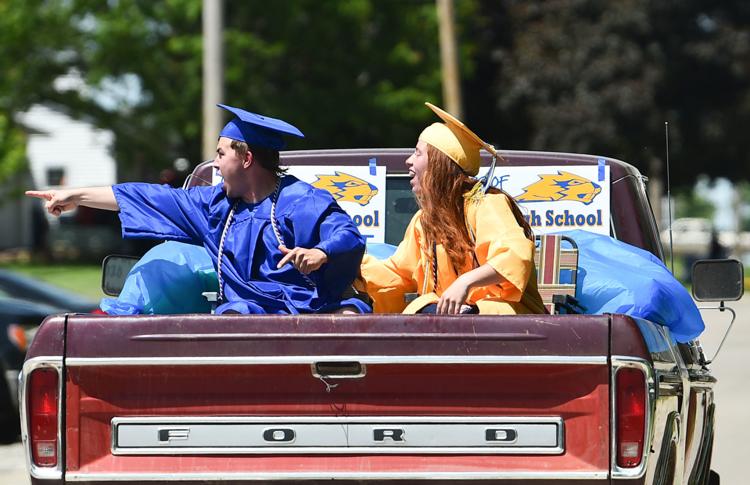 060120-mus-wilton-018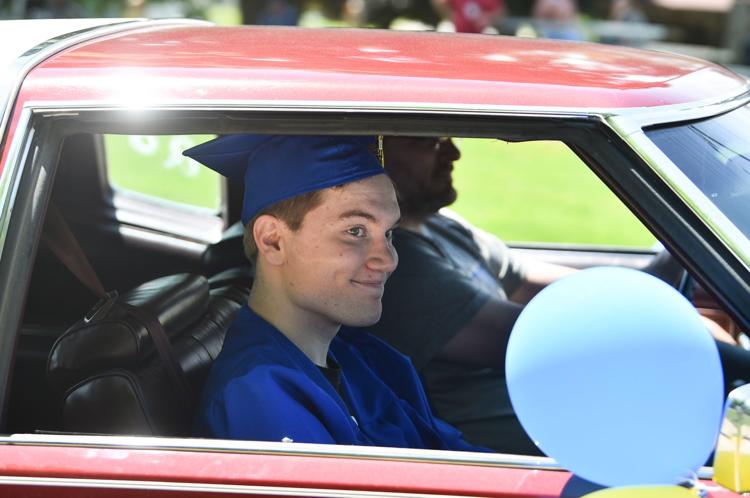 060120-mus-wilton-019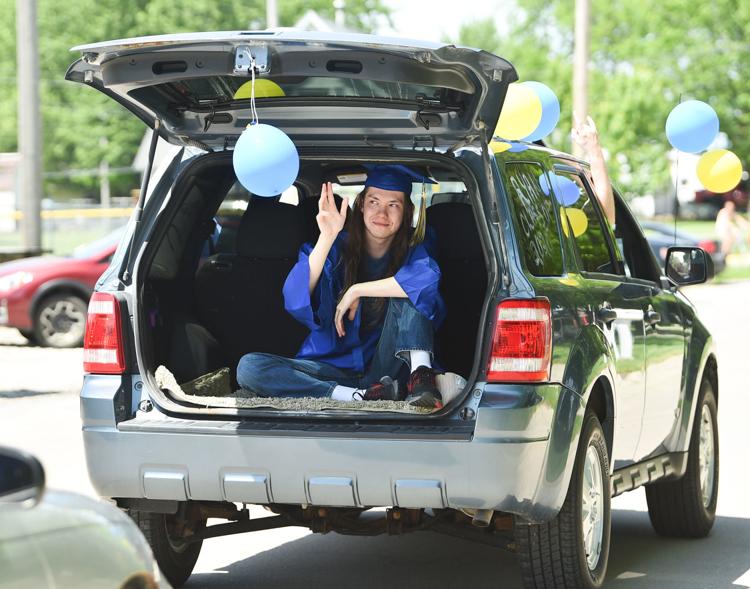 060120-mus-wilton-020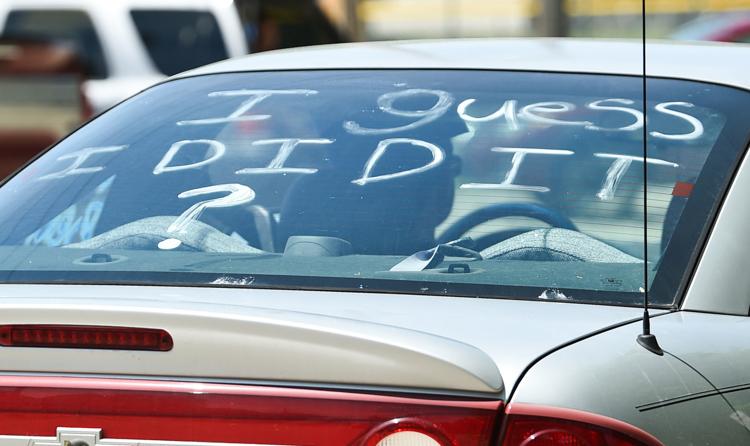 060120-mus-wilton-021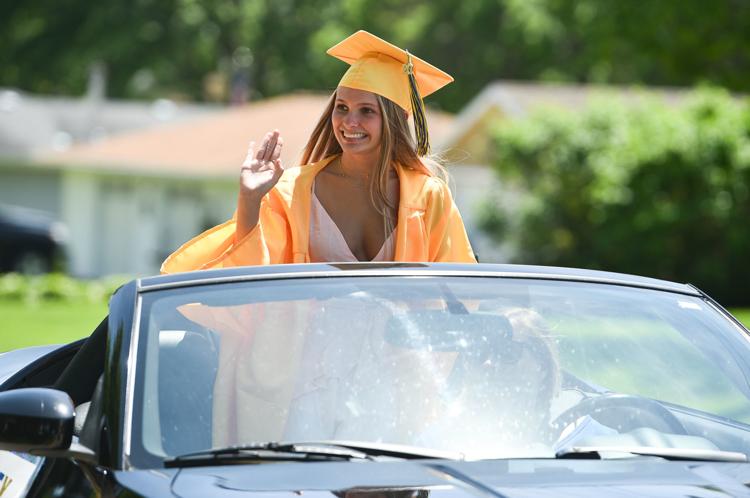 060120-mus-wilton-022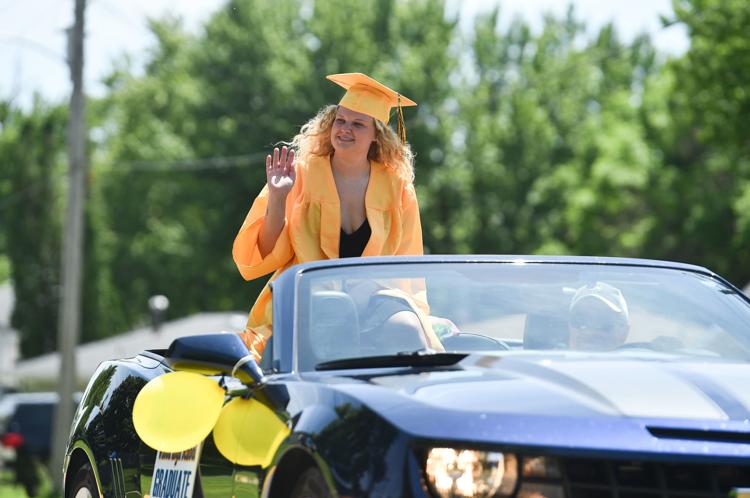 060120-mus-wilton-023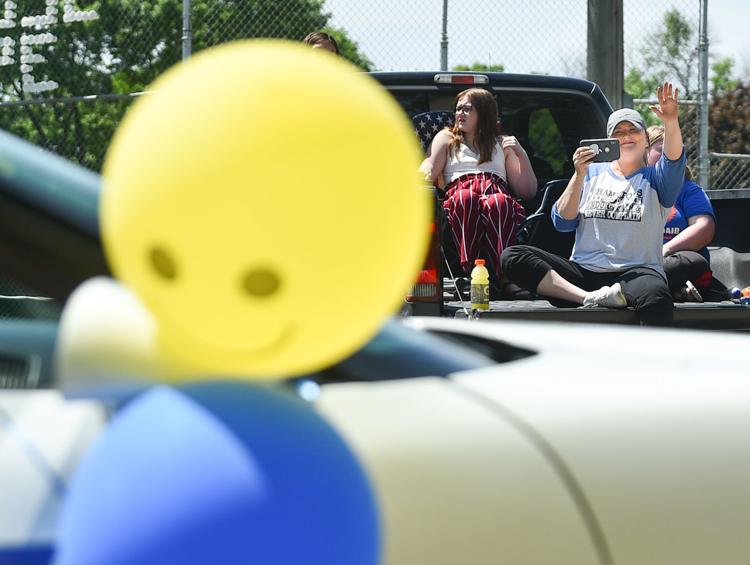 060120-mus-wilton-024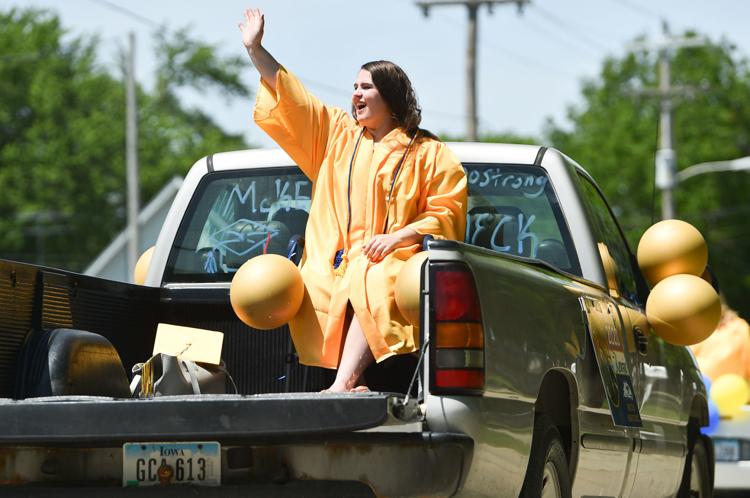 060120-mus-wilton-025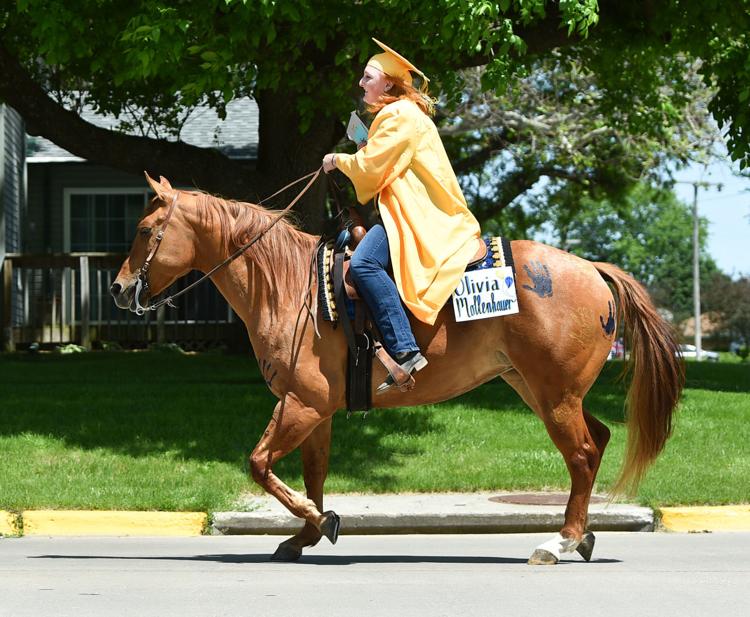 Concerned about COVID-19?
Sign up now to get the most recent coronavirus headlines and other important local and national news sent to your email inbox daily.