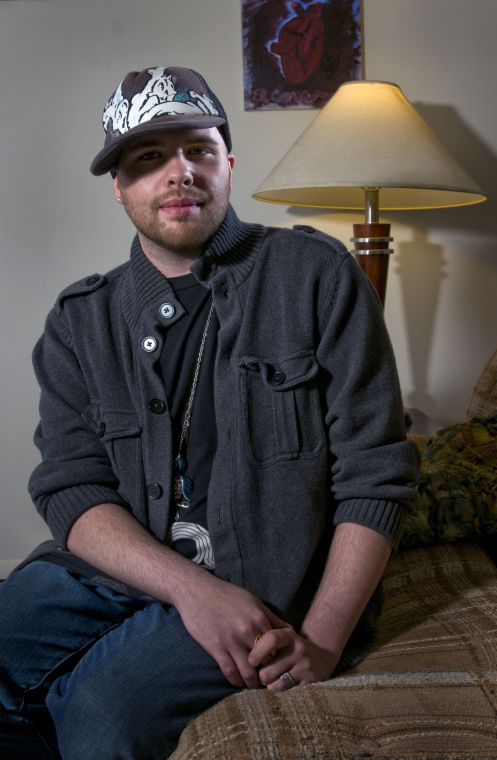 A Moline man hopes to join Charlie Sheen in "winning" by becoming his summer intern.
Joshua Ballard, 24, recently learned he's one of 50 people who have advanced to Round 3 of the internship selection process. More than 74,000 people applied for the job.
"I imagine this would be the final round," Mr. Ballard said.
The program, described as an eight-week, paid full-time at http://cs.internships.com/charlie-sheen-internship, asked applicants if they "have TigerBlood" and are all about "winning," quoting comments made by the recently fired star of the hit CBS sitcom "Two and a Half Men."
Mr. Ballard believes he has what it takes — and that the internship would be a great experience. While declining to describe himself as a fan of Mr. Sheen or some of his lifestyle choices, Mr. Ballard said Mr. Sheen's doing something right when it comes to social media.
Mr. Sheen recently set a Guinness World Record for the fastest time to reach 1 million followers on Twitter, gaining them in 25 hours and 17 minutes. As of Friday night, he had about 3.38 million Twitter followers.
"Everybody follows Charlie Sheen on Twitter," Mr. Ballard said. "I guess I'm an opportunist. He is using social media very effectively."
Twitter followers are connecting to see what the star — known for partying hard and catch phrases such as "winning, duh" and "tiger blood" — is up to now. It was through a Twitter update that Mr. Ballard, and thousands of others, first learned of the internship.
The founder and creative director of Helium Design Co., described as a "design company and magazine dedicated to emerging trends in art, design, fashion, and culture," Mr. Ballard will graduate from Black Hawk College with an associate of arts in visual communication in May.
With his approaching graduation, the internship opportunity came at the perfect time, he said. After graduating, he plans to continue his work with Helium, which he said uses social media to attract clients and for professional development.
He's also contemplating eventually moving to Seattle and said he's willing to relocate to Los Angeles for the internship. He noted, however, that he's not sure when the winning applicant will be announced or what the internship will entail.
"Vagueness over the details is worrying, but I'm a risk-taker I guess," Mr. Ballard said. He added he could gain "good exposure, good experience" from the internship with Mr. Sheen.
"Maybe I could learn something from him," he said.