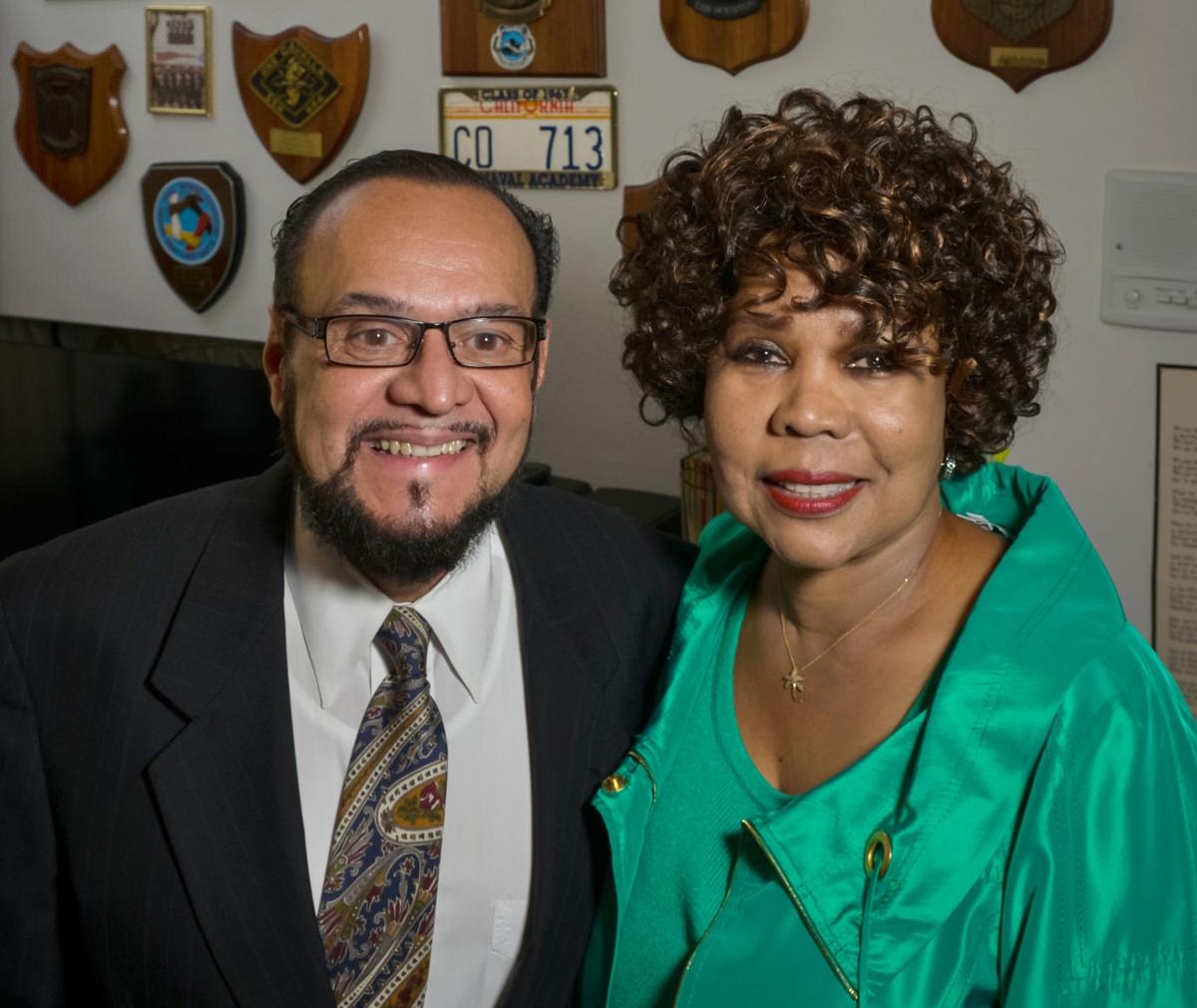 MOLINE -- Compared to other "HistoryMakers" such as Colin Powell, members of the Tuskegee Airmen or even the Golden 13, retired United States Navy Capt. C.A. "Pete" Tzomes doesn't believe he really compares.
"No way am I a Colin Powell, and no way am I a Golden 13. Yeah, maybe I did something special in the submarine force, but that's just my little niche," he said.
That little niche entailed becoming the first African-American commanding officer of a U.S. Navy submarine.
Now his story, along with the roughly 2,600 other interviews in The HistoryMakers' archives, will have a permanent home at the Library of Congress in Washington, D.C.
"I am obviously privileged to be a part of what's going to be archived in the Library of Congress," Mr. Tzomes said.
According to founder and executive director Julieanna Richardson, The HistoryMakers is a nonprofit educational institution founded in 1999 in Chicago. Its mission is to show the world what kind of influence African-Americans have had on history and enlighten people about the struggles many of them endured.
The HistoryMakers, the largest African-American oral video history collection in the nation, is composed of 9,000 hours of interviews. Each one of its roughly three-hour long interviews will be available to the public at the Library of Congress.
"I knew I wanted it to be donated to a nationally respected repository," Ms. Richardson said, adding that they have done interviews in 380 cities nationwide and even some abroad.
She believes it's important because it shows that history happened all over the country and these men and women interviewed were not only in major cities like Chicago or New York City.
Capt. Tzomes is a prime example of this, she said. "Moline is well represented."
Chancellor Alfonso "Pete" Tzomes (pronounced "Toms") has lived in Moline since 1995, when he accepted a position with Exelon Corp. in Cordova after a decorated military career of almost 30 years.
You have free articles remaining.
Now retired, he and his wife, Carolyn Eason-Tzomes, spend much of their time volunteering with the Second Baptist Church in Rock Island.
After a career that often had him working 18-hour days,and traveling all over the world, Capt. Tzomes is unaccustomed to the free time he has now.
Capt. Tzomes was born Dec. 30, 1944, in Williamsport, Pa. Although it was a northern state, he said his hometown was just as segregated as many in the South. But he said his mother instilled in him at an early age the drive to succeed and the patience to deal with prejudices.
"Growing up in those days, one of our favorite sayings was, 'the South reveals what the North conceals'," he said. "I have to give credit to my mother for teaching me some of the skill sets to deal with it."
That, along with her emphasis on academics, are what paved the way for Cap. Tzomes to graduate from the Naval Academy in 1967.
After graduation, he reported for nuclear power and submarine training before being assigned to the USS Will Rogers in 1969. He then served on the USS Pintado and, in 1973, was promoted to engineer officer of the USS Drum, which was not met with excitement by everyone there.
"Life was hell for me," he said. "But, eventually, people have to accept you."
After that, he became executive officer of the USS Cavalla, and, in May 1983, Capt. Tzomes became the first African-American commanding officer of a U.S. Navy submarine, taking command of the USS Houston.
Once again, he said some in his crew said they would not take orders from a black man. "I told them, 'don't look at my face, look at my collar.' "
Not many disapproved of Capt. Tzomes becoming a commanding officer. He knew that his reputation was all that mattered, not his race. Now, thanks to The HistoryMakers, the story of his life, as told by him, will be preserved in the largest library in the world.
"I've had a productive life, and I've obviously had a militarily rewarding life," Capt. Tzomes said. "It's nice that that gets captured for the purpose that it's there for research."