When Sam McCullum started STEAM on Wheels in 2018, he knew he wanted to reach a diverse crowd of kids to teach them skills in science, technology, engineering, art and math. 
Growing up in a single-parent household, McCullum recognizes the importance of after-school and summer programming and strives to make it available to as many kids as possible.  
With $2,000 in funding from the Moline Foundation, McCullum is able to invite two students to join STEAM on Wheels' 32-week after-school program for free. The program includes 10 participants, five of which McCullum hopes to have on scholarship. 
"This is an opportunity to get exposed and have a chance to see what's out there," McCullum said. 
The Moline Foundation Board awarded $294,500 in grants to 48 area nonprofits, going toward operational costs, capital and program expenses.
Grants ranging from $1,000 to $25,000 were approved by the board at its May 19 meeting. 
"The grantees chosen are committed to addressing our community's most significant and challenging issues," Board Chair Larry Meeske said in a news release. "The Moline Foundation is proud to partner and support nonprofits as they improve the lives of our residents." 
Playcrafters Barn Theatre is one of the oldest continuous running theater in the Quad Cities, in operation since 1929 and performing out of an old dairy barn since 1960.
Now the barn's roof has leaks and the theater needs to fund its repair after a stretch of bringing in no revenue because of the COVID-19 pandemic. Because of the age of the barn and the way the roof was built, fixing it will be an expensive endeavor. 
"We're coming off a 15-month shutdown during COVID with no no money coming in, but we still have those monthly costs," Playcrafters Barn Theatre Fundraising Chairman Jennifer Kingry said. 
Funds have been at an all-time low, so the theater decided to apply for funds through the foundation. A grant of $4,000 from the foundation will go toward roof repair, which Kingry said they hope to get to work on this summer between seasons. 
The Living Proof Exhibit was also affected by the pandemic, as it made the organization's projects more important than ever. The Living Proof Exhibit's mission is to reduce the stress of a cancer diagnosis and the ensuing life changes with different forms of art. 
Pamela Crouch, executive director of The Living Proof Exhibit, said the pandemic made it harder to provide participants with materials, especially those who were going through in-patient treatment.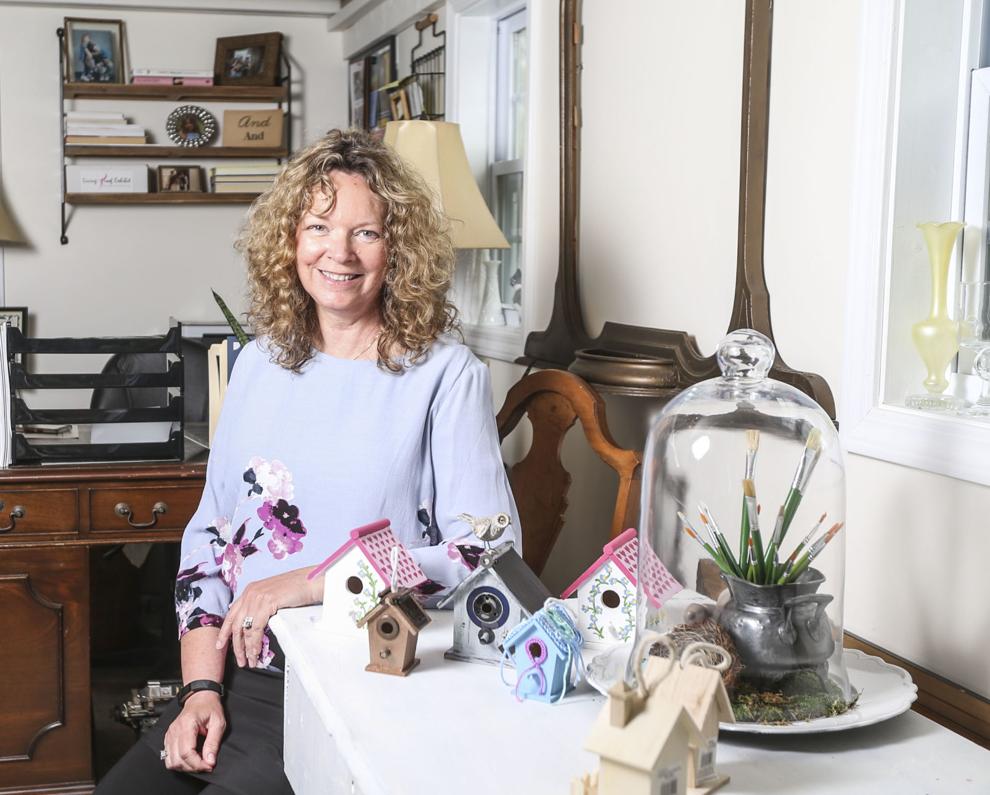 They're making art-to-go kits to give out, and the $2,500 the nonprofit received will go toward making more and ensuring they're more accessible, such as offering them in different languages, along with other programming. 
"It's so exciting that the Moline Foundation understands that their support allows us to run our programs," Crouch said.