The next documentary from Fourth Wall Films will document the death, the vision and the miraculous resurrection of a rare one-room schoolhouse in Bettendorf.
Filmmakers Kelly and Tammy Rundle have received a $10,375 grant from Humanities Iowa to produce "Resurrecting Forest Grove" (about 55 minutes in length) about the history and restoration of the 1873 Forest Grove School, 24040 Forest Grove Drive, Bettendorf, which has benefited from over $220,000 in preservation work in the last seven years and is expected to open for public tours this September.
"We are very grateful to Humanities Iowa for this grant award for this documentary project," Fourth Wall director Kelly Rundle said Thursday. "Humanities Iowa has been an important partner in our quest to create entertaining and enlightening historical documentaries on important Midwestern subjects."
The Rundles first visited Forest Grove in 2009 while filming snow scenes for their Emmy-nominated historical documentary "Country School: One Room – One Nation." The school, which was closed in 1957 and neglected for years, appeared to be on the brink of collapse and unrestorable.
"When we first saw the school, we thought it was dead," Kelly said. "I honestly didn't see any way the school would survive. Most of the ones like that, they're all gone. They've been torn down or fallen down."
For "Country School," the husband-and-wife team filmed at more than 100 remaining one-room schoolhouses in Iowa, Wisconsin, and Kansas. Kelly said Forest Grove seemed special since it was "kind of big and ornate," he said. "A lot of people are always saying about old buildings, they can't be saved. As Tammy said, it's a great example of people just having the will to do it."
In 2012, a small group of local preservationists decided the 1873 school could, and should, be saved.
"Resurrecting Forest Grove" will cinematically tell the dramatic true story behind the seemingly impossible task of restoring the vintage school to its 1920s appearance. Footage and interviews gathered over a seven-year period will depict the problems they faced and the solutions they employed as they attempted to bring this rural icon back to life.
The surprises and successes of this challenging restoration project will be intercut with a vivid historical portrait of the "Roaring 20s" in rural America, according to Fourth Wall.
You have free articles remaining.
"It has been an exciting experience to watch and document the 'resurrection' of Forest Grove over the past seven years," said producer Tammy Rundle. "It took a dedicated and hard-working group of visionaries to bring the school back to life. It is an inspirational story that will make you think twice about saying, 'It can't be done.'"
"It's extremely important," Sharon Andresen of Bettendorf, head of Forest Grove School Preservation, said Thursday of the film. "They're so wonderful to work with. They're good at what they do; we're so honored they'd consider spending more time on this. They donated all their time to document the restoration. We're very excited."
The Rundles also will make a short film to be shown inside the school when it opens by appointment soon after Labor Day, Andresen said. The preservation group of volunteers has submitted a nomination for the building to be listed on the National Register of Historic Places.
The school is important to restore since "there are so few of them left, so few left in this condition," Andresen said. "The state of Iowa was always a leader in education. It's important; I'm excited my grandkids have been able to be involved with this, hands-on helping me. I'm really excited for that generation to look at this and say, this is how people were educated."
"It's important to save pieces of our history like that," she said. "Once it's gone, it's gone."
The Rundles showed "Country School" at Forest Grove on June 1, in a fundraiser for the preservation, which brought in $1,300, Andresen said.
071219-mda-nws-forestgrove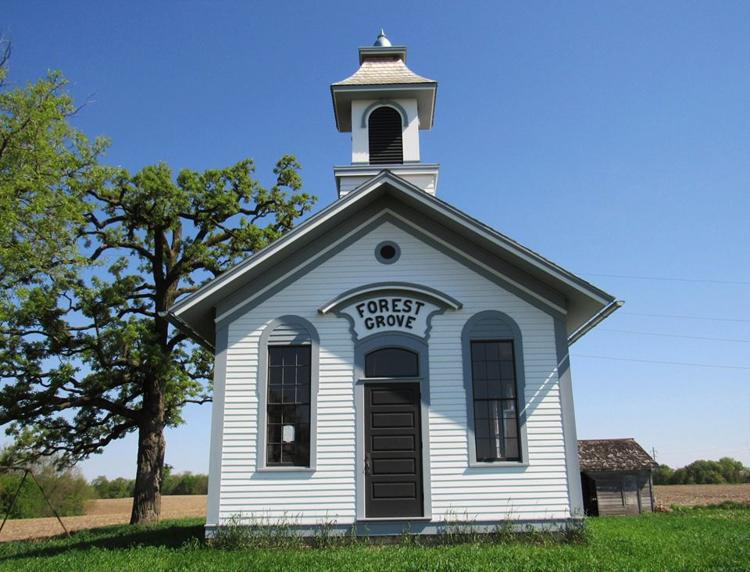 071219-mda-nws-forestgrove2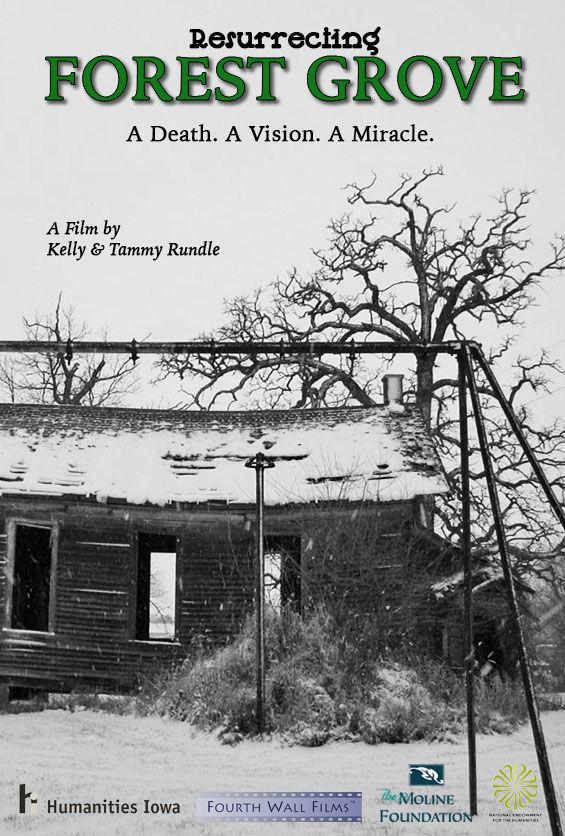 030319-OUTTAKES-004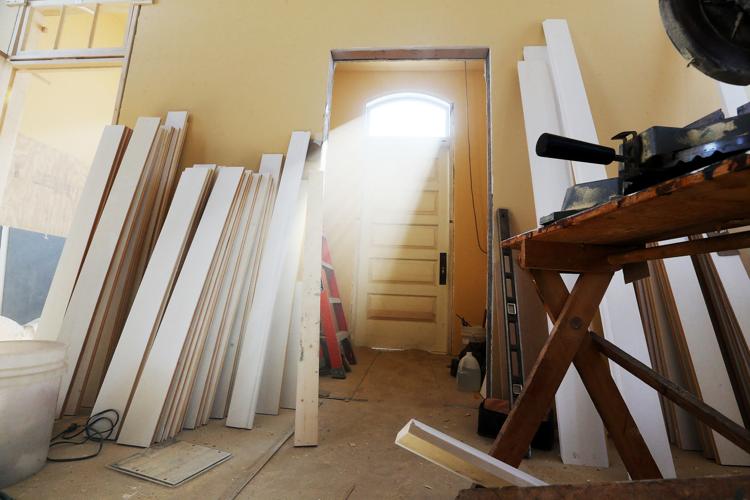 022319-qct-qca-forest-001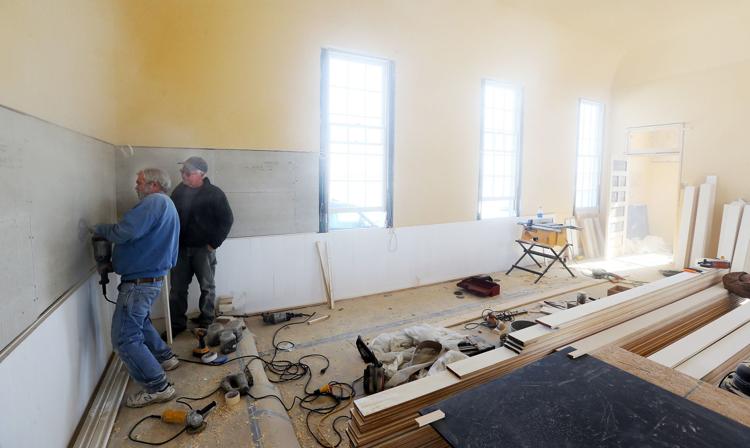 022319-qct-qca-forest-002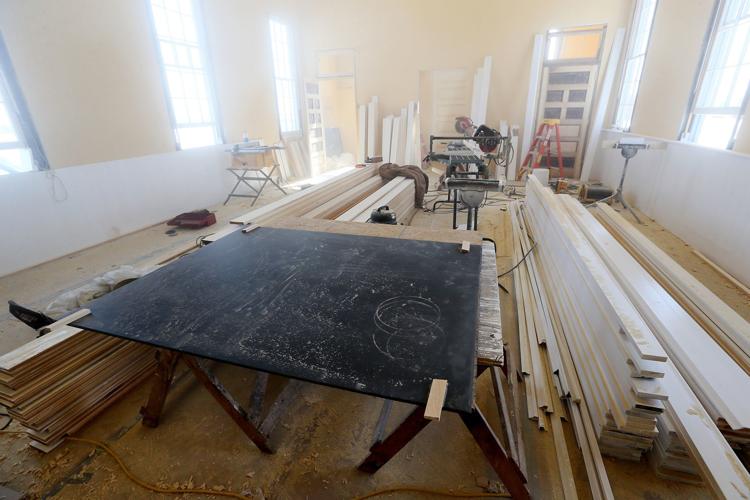 022319-qct-qca-forest-003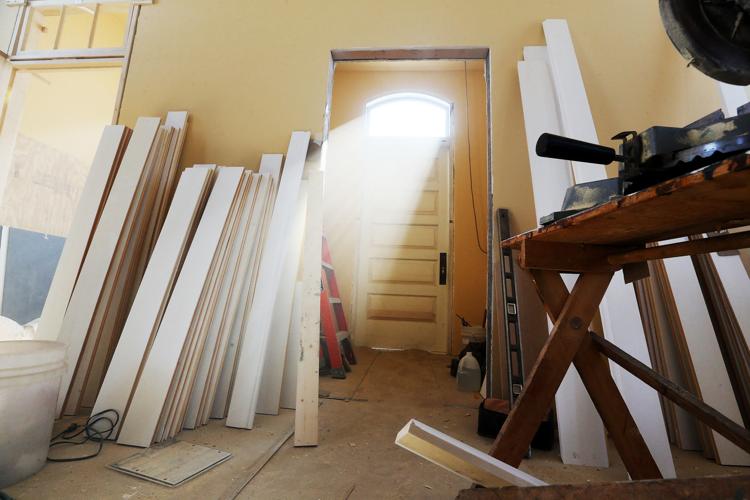 022319-qct-qca-forest-004

022319-qct-qca-forest-005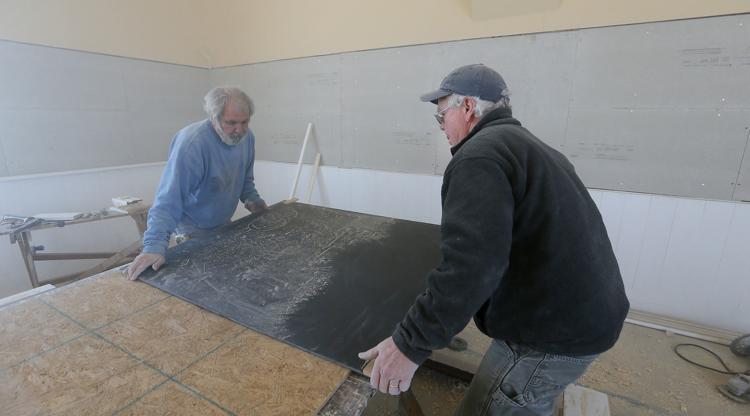 022319-qct-qca-forest-006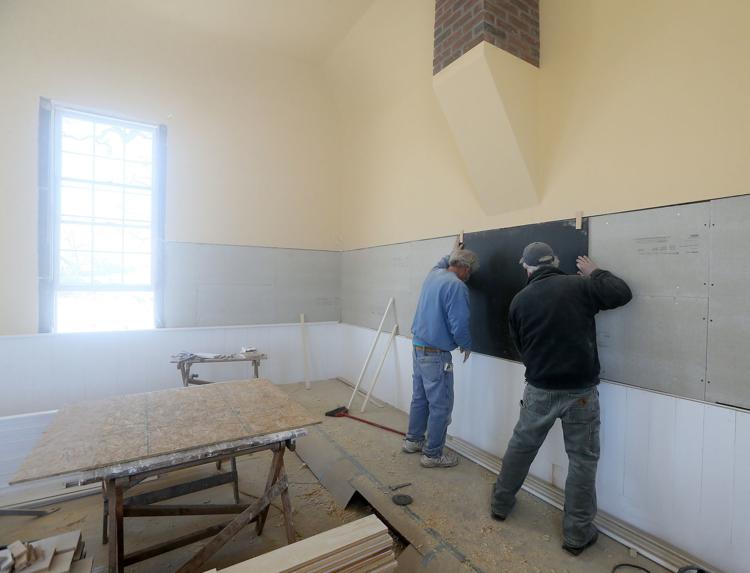 022319-qct-qca-forest-007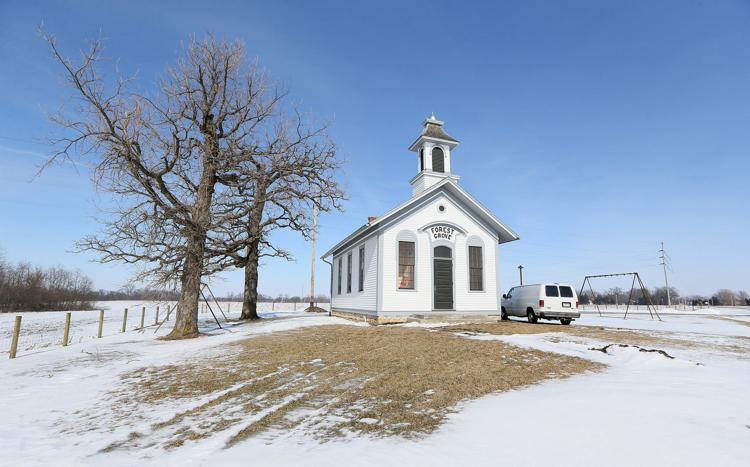 forest grove plaster work more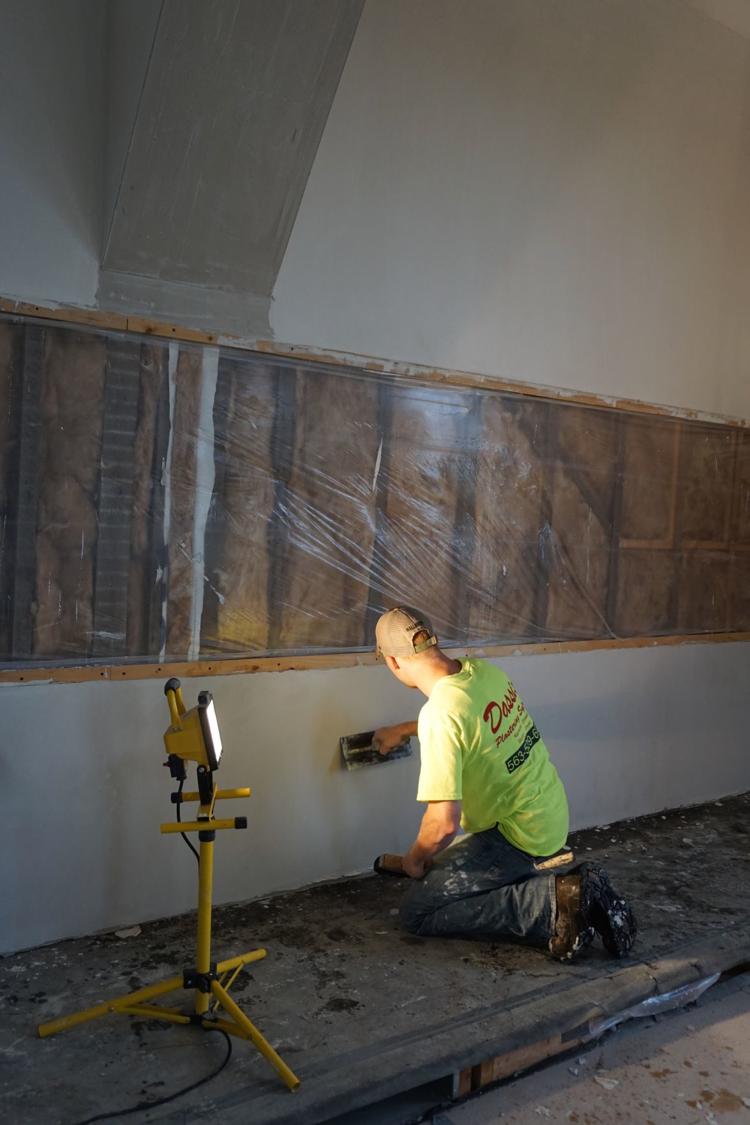 forest grove plaster work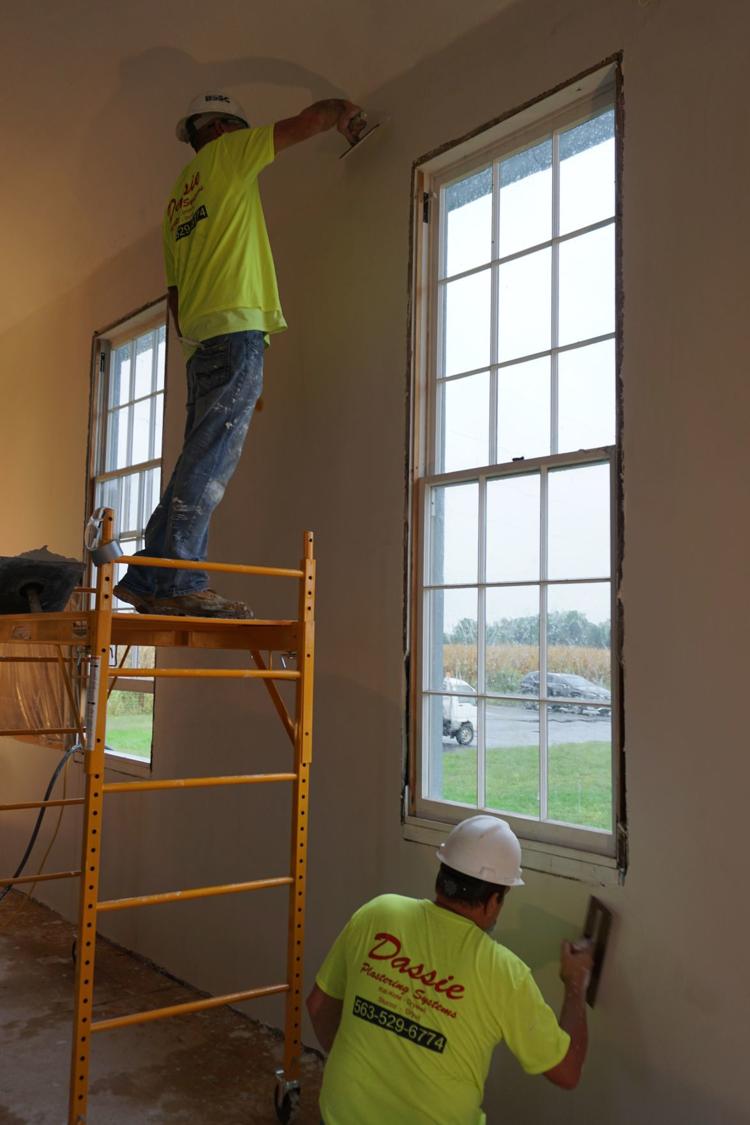 Forest Grove plaster work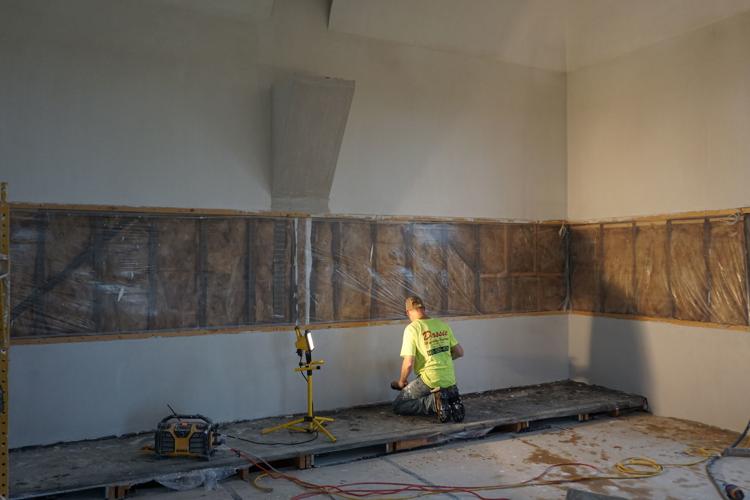 forest grove floor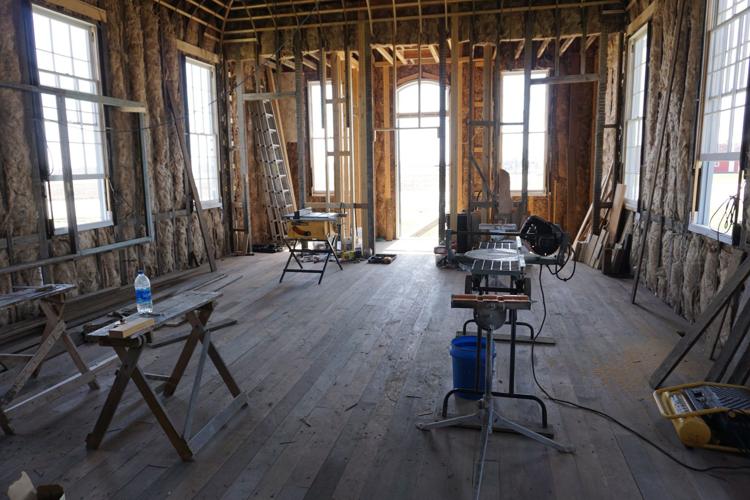 122417-weather-004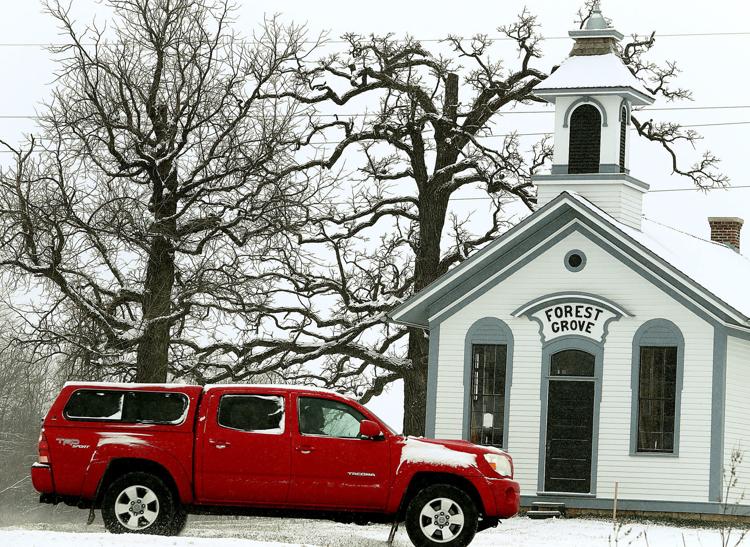 122417-weather-006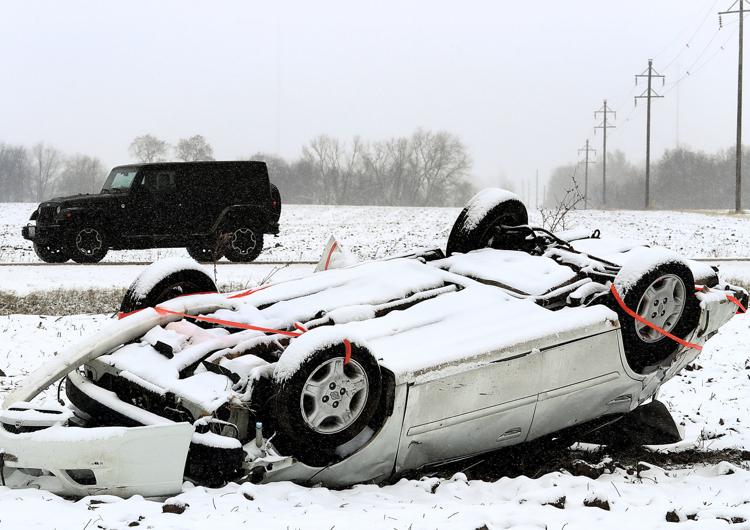 Forest Grove School-001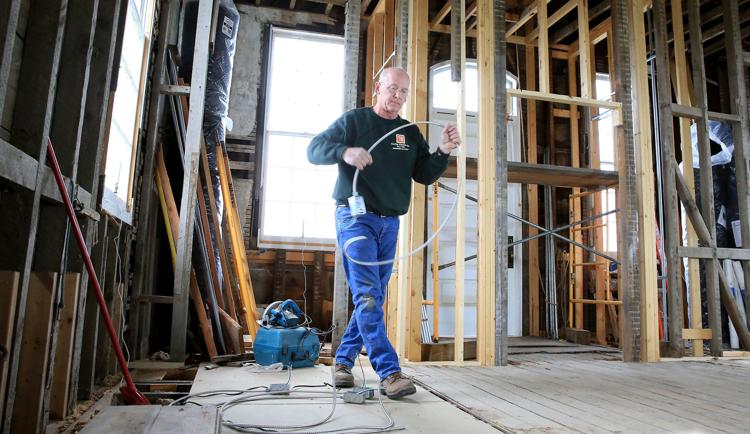 Forest Grove School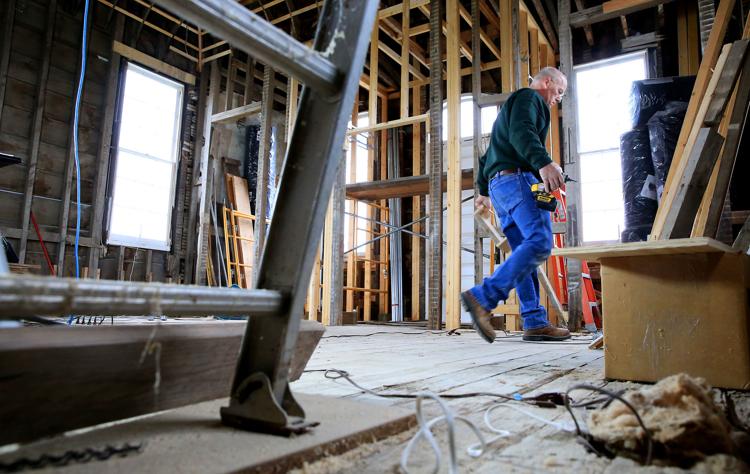 Forest Grove School-002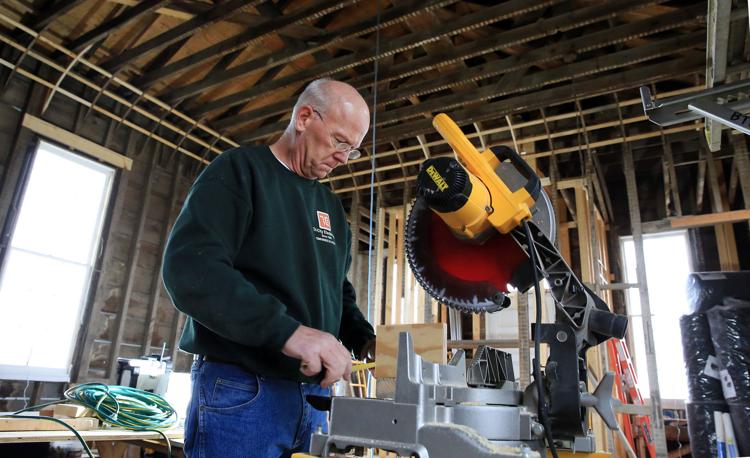 Forest Grove School-003