Lankford said she has written four letters to Henry Dinkins, 47, referred to as a "person of interest" by law enforcement. Dinkins has not been charged in connection with Breasia's disappearance: He is being held in Scott County Jail on a felony sex-offender registration violation.
Breasia went to spend the night with Dinkins and her brother -- Dinkins' son with Lankford --  and the little girl hasn't been seen since.
"They keep giving (Dinkins) chance after chance to talk," Lankford said Sunday.
She will meet with the FBI, whose agents are working the case along with Davenport police, on Monday, she said.
She said law enforcement "want to make sure they're charging him with the proper things," Once charges are in place, "They can't go back and do it over."
In the meantime, she holds onto hope. Lankford, along with family and friends, distributes fliers in various areas – recently fliers were distributed in Galesburg.
"A month in, it's rough," she said. But the event, she said "gives me so much."
Davenport police and firefighters spent part of the evening of July 10 searching the lagoon at the entrance to Credit Island Park in connection with the child's disappearance after Breasia was reported missing earlier that day.
Breasia, who last was seen in the 2700 block of East 53rd Street early that morning, was wearing a white T-shirt, shorts and flip flops.
In the meantime, at the fashion show, with all ages of dancers and models, Lankford received countless hugs and words of encouragement.
Ferrell Bursey, of Rock Island, wore a black-and-gold "Bring Breasia Terrell Home" shirt, hugged Lankford.
"That definitely touched me when I saw that," she said.
Organizer Shay Moore, of Rock Island, Lankford's cousin, has designed purple T-shirts and face coverings with Breasia's likeness.
"We all are suffering as a family," Moore said earlier in the week. "She is the mother who goes to bed without her daughter."
Vendors, models, designers, including Zay's Creatives, music and dancers, including the Essence Dance Team, were part of the afternoon. "We wanted the kids in the community to have something to look forward to," Moore said Sunday.
The family event was a place where parents and kids alike could enjoy themselves, "especially with everything we've been going through with racism, Covid-19, we needed some positivity to be brought back into the community."
"What I'm supposed to do is use my platform to keep her going." Moore said toward the end of the show. Naukitah Moore, 8, modeled "the Breasia piece," a lavender and white dress.
"I couldn't tell my cousin or show her the Breasia piece. I showed her little pieces of me creating it, but she had never seen the full piece until today," said Moore, who called Lankford to the center of the floor for a brief presentation of a pillow and a shirt.
"I made her a pillow of Breasia," Moore said. "She can't hold her child right now at night, but she can hold this pillow."
080920-qct-fashionshow-089
080920-qct-fashionshow-085
080920-qct-fashionshow-041
080920-qct-fashionshow-093
080920-qct-fashionshow-046
080920-qct-fashionshow-044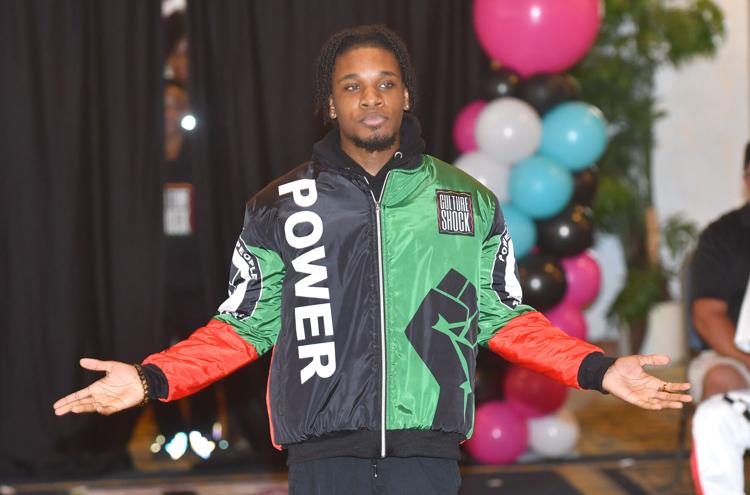 080920-qct-fashionshow-025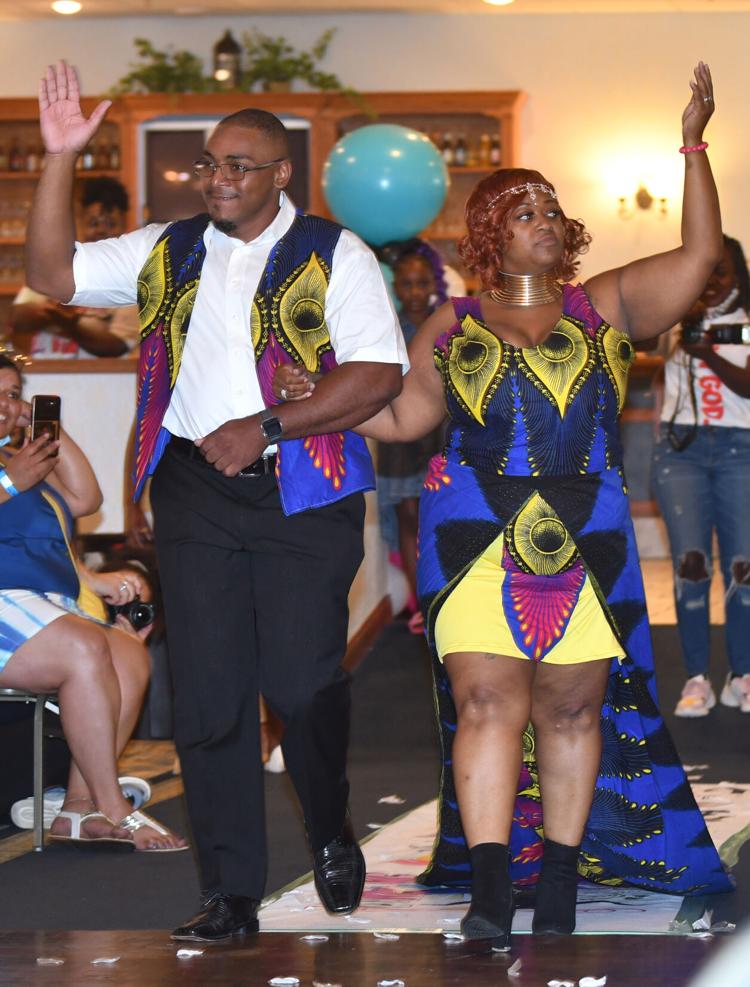 080920-qct-fashionshow-029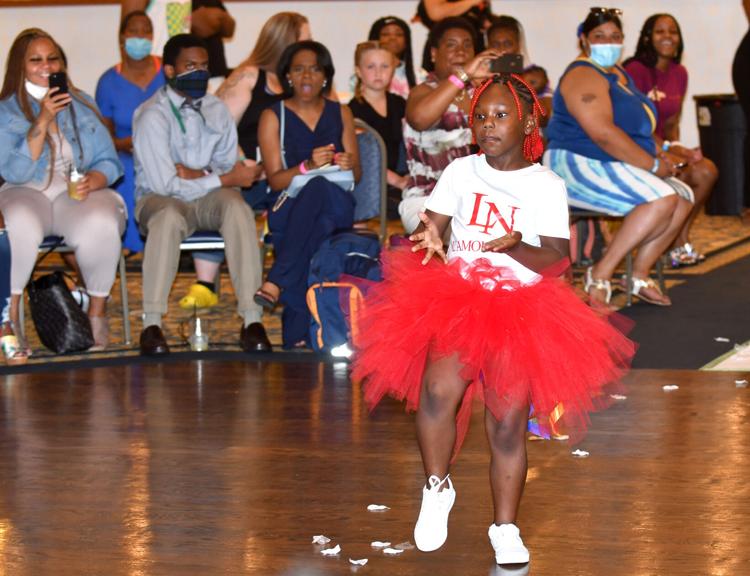 080920-qct-fashionshow-049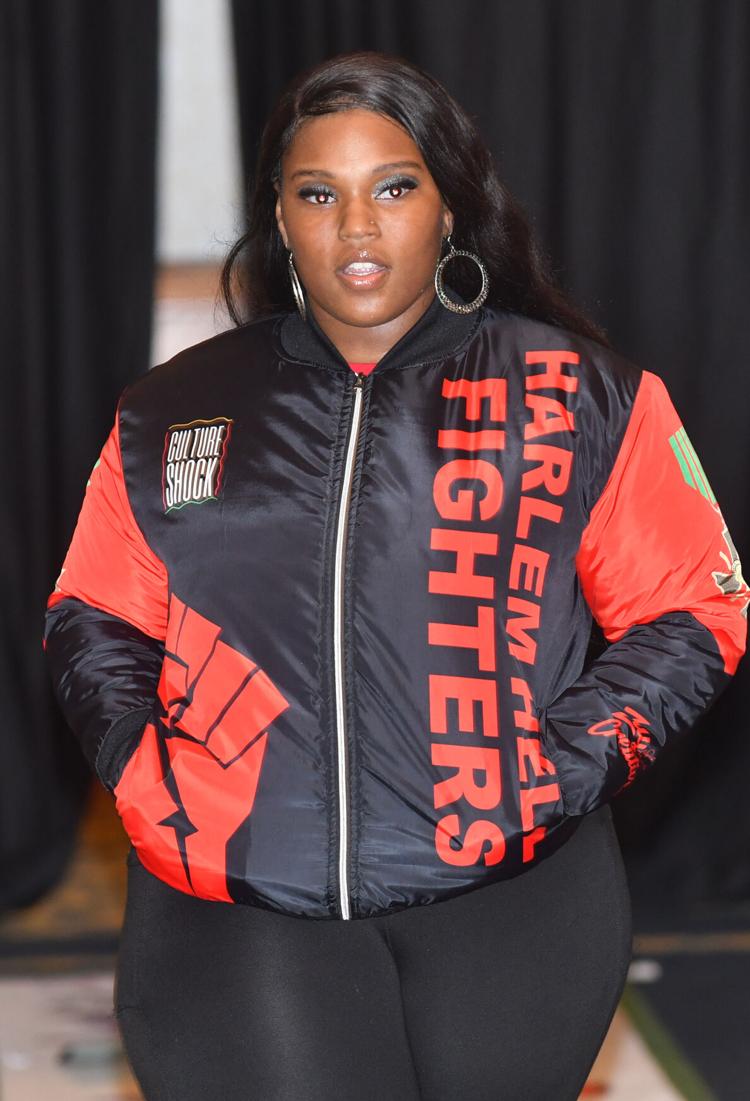 080920-qct-fashionshow-073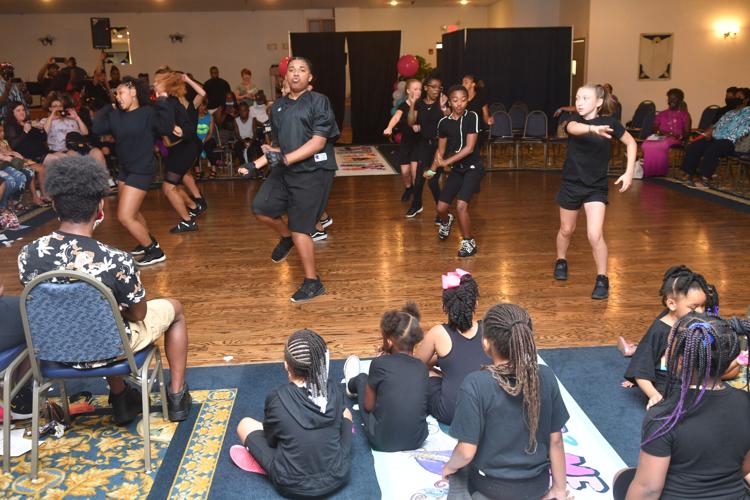 080920-qct-fashionshow-052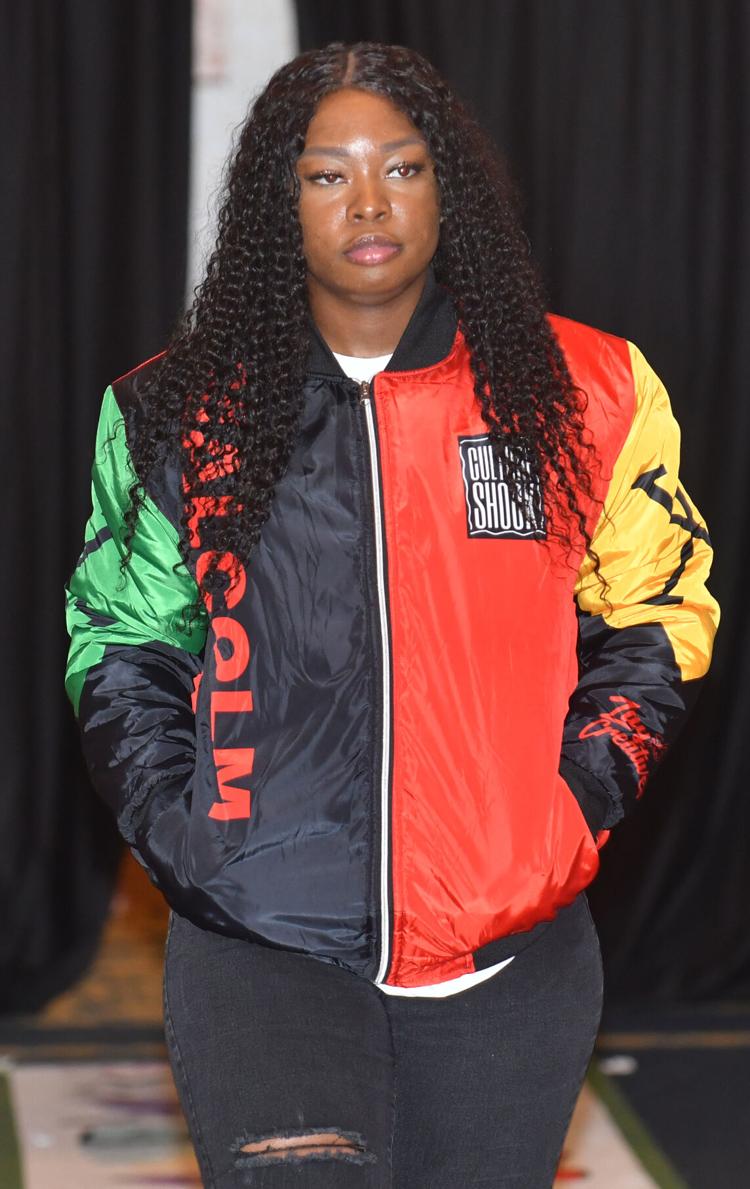 080920-qct-fashionshow-069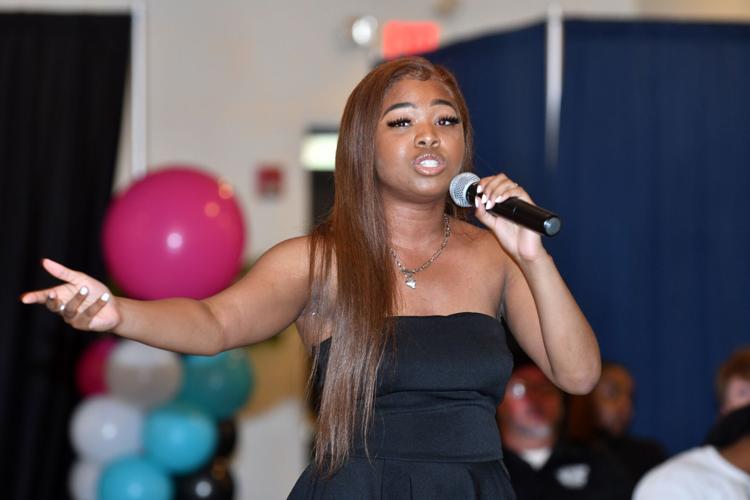 080920-qct-fashionshow-057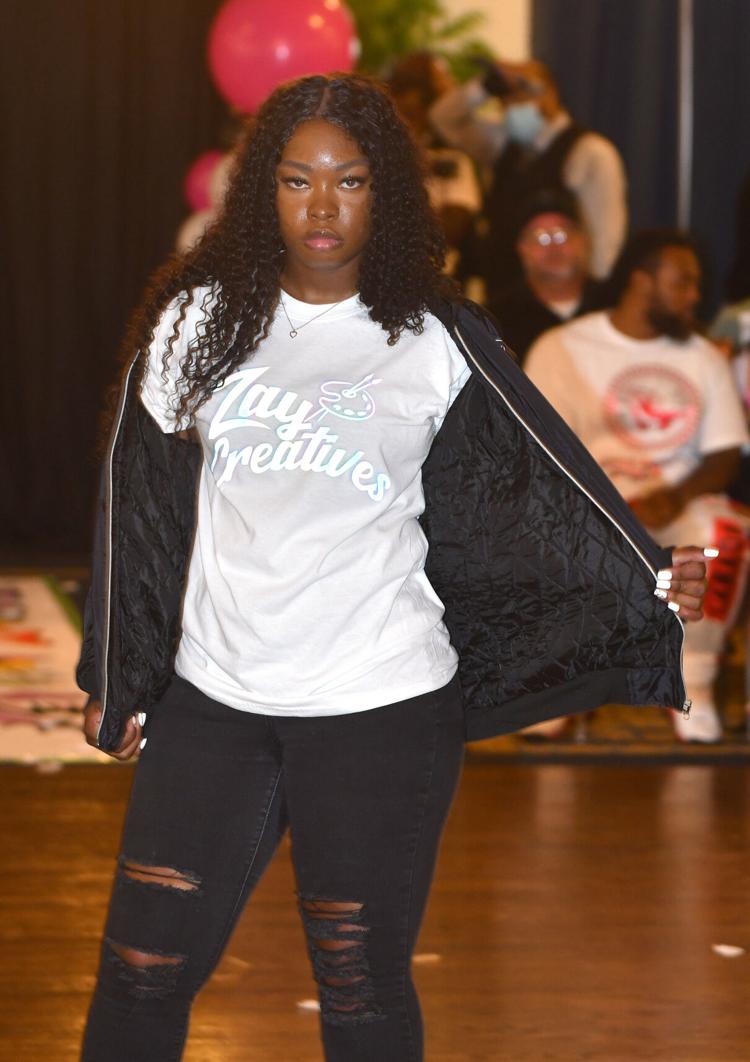 080920-qct-fashionshow-055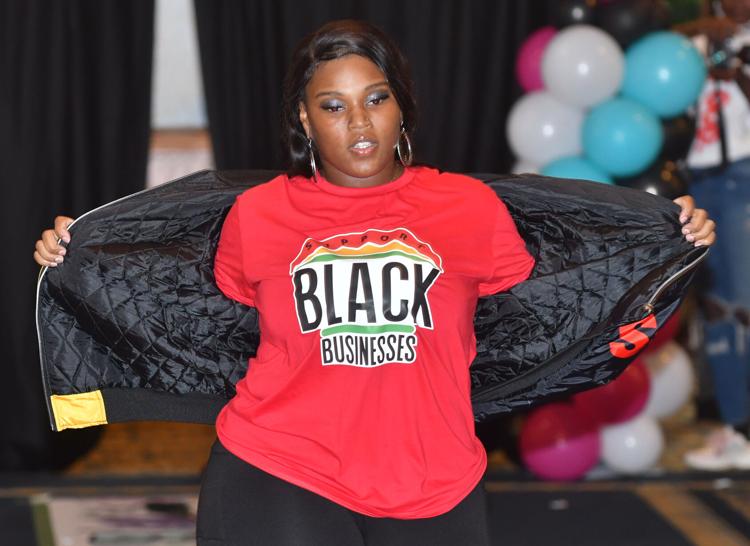 Get local news delivered to your inbox!
Subscribe to our Daily Headlines newsletter.