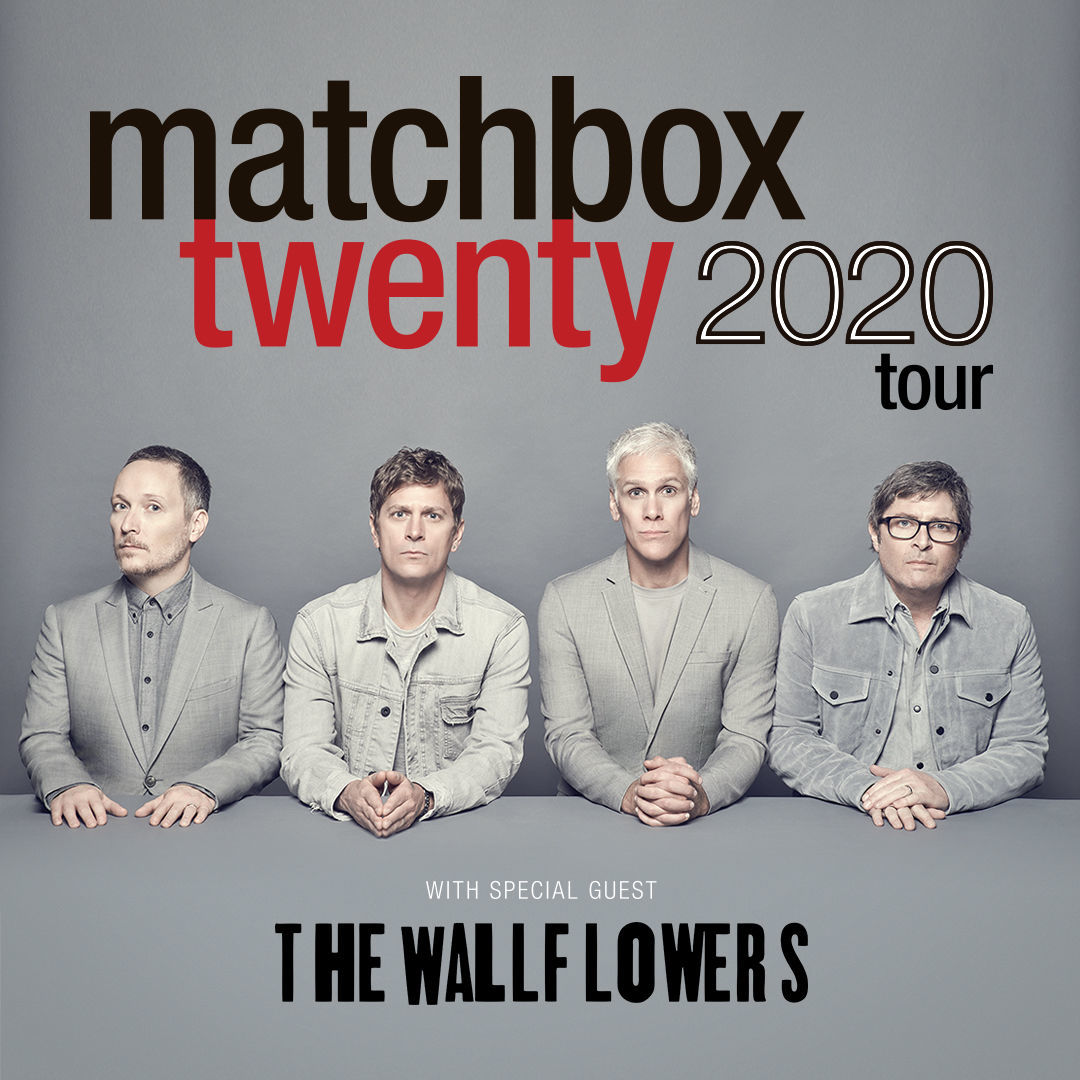 MOLINE — Matchbox Twenty, the multi-platinum, hit-making pop rock band, will return to Moline's TaxSlayer Center on Aug. 23 as part of a 50-plus date summer tour announced Monday.
Produced by Live Nation, "Matchbox Twenty 2020" will get underway July 17 in Bethlehem, Pa., and will wrap with a night under the stars at L.A.'s Hollywood Bowl on Sept. 28. All dates will feature special guest The Wallflowers.
Matchbox Twenty fan club members can purchase tickets beginning at 9 a.m. Tuesday, Jan. 14. Tickets ($35 to $85) go on sale to the general public at 11 a.m. Friday, Jan. 17 at LiveNation.com and the TaxSlayer box office, 1201 River Drive, Moline. For additional ticketing information, visit MatchboxTwenty.com.
"Matchbox Twenty 2020" is the band's first tour since 2017, when it reunited to mark the 20th anniversary of its RIAA Diamond-certified debut album "Yourself or Someone Like You." The band last performed in Moline in October 2017 and July 2013.
Lead singer Rob Thomas said, "I'm proud to be a part of the greatest pop rock band in the world and I can't wait to play with them again. Stepping on stage with Matchbox and sharing those songs with the fans feels as natural as breathing to me at this point."
The tour is timed to the 20th anniversary of their 2000 album "Mad Season," which spawned Top 10 hits "If You're Gone" and "Bent," according to a Monday piece in USA Today. The band's other singles include "3 AM," "Unwell" and "Push."
Matchbox has sold over 40 million albums worldwide, and Thomas has earned three Grammy Awards, 11 BMI Awards, the first-ever Songwriters Hall of Fame Hal David Starlight Award (in 2004) and two Billboard "Songwriter of the Year" honors for both his solo work as well as collaborations with such legends as Santana, Mick Jagger, and Willie Nelson, according to the band biography.
Thomas' collaboration with Carlos Santana on "Smooth" (1999) was also named the No. 2 "Most Popular Song Ever" on Billboard's list of the "100 Most Popular Songs Behind 'The Twist.'" He was also named to Billboard's "Top 20 List of Hot 100 Songwriters 2000-2011" at No. 5 and was the top-ranked artist/songwriter on the list.
His fourth studio album, 2019's "Chip Tooth Smile" featured the hits "One Less Day (Dying Young)" and "Can't Help Me Now." Total record sales for his output exceeds 80 million worldwide.
Get local news delivered to your inbox!
Subscribe to our Daily Headlines newsletter.