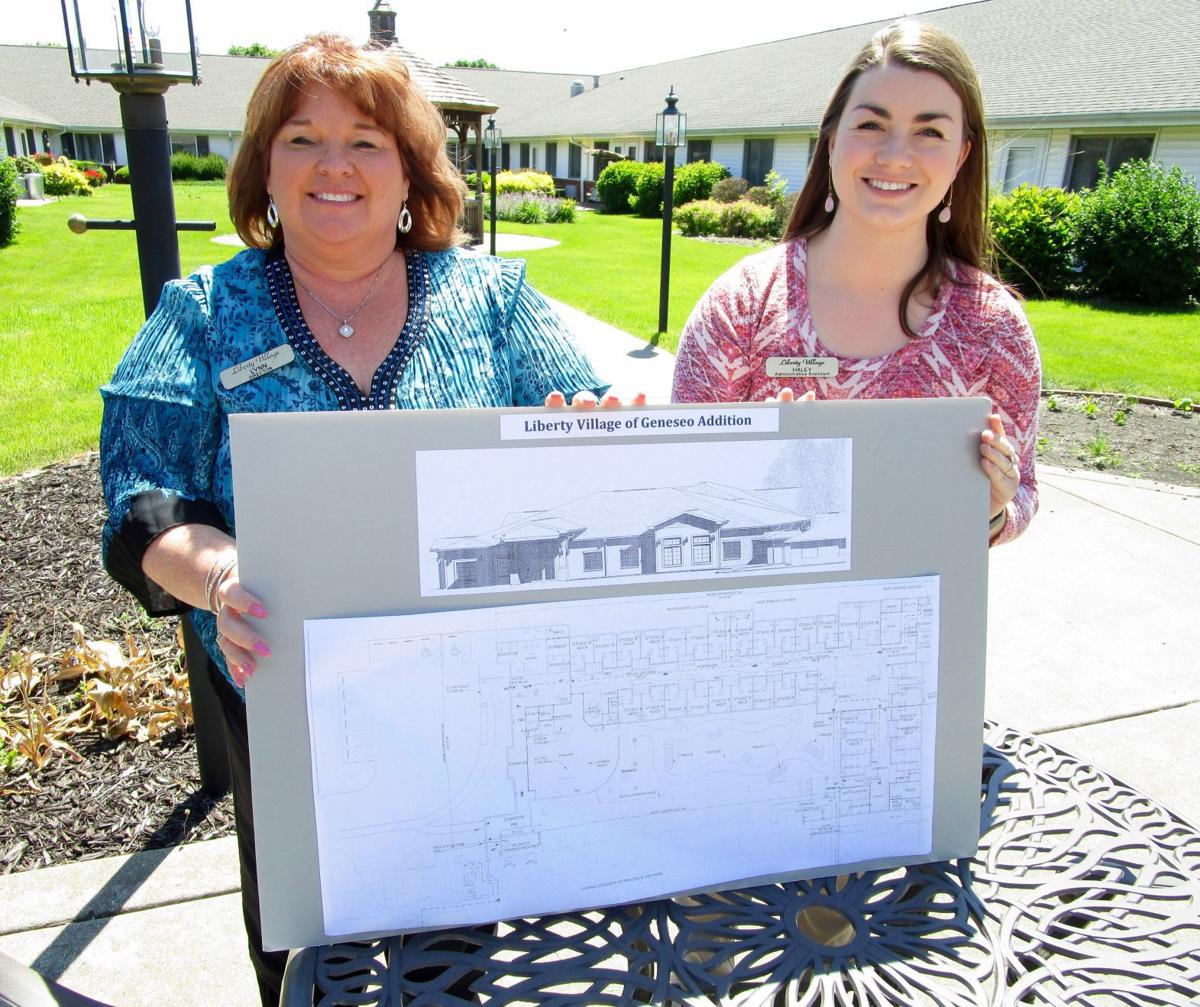 GENESEO — A groundbreaking is scheduled for Wednesday, June 19, for the memory-care addition to the campus of Liberty Village of Geneseo.
Lynn Lenz, the administrator of Liberty Village of Geneseo, said, "We are in the process of building 30 beautiful memory-care suites onto our existing independent and assisted-living facility to meet the needs of seniors."
The $5.5 million project will add about 22,500 square feet to the existing building on South Chicago Street in Geneseo and will employ approximately 20 additional people, Lenz said.
"Our staff at Liberty Village will focus on our residents' abilities rather than their limitations in a warm dignified setting," she said. "Seniors living with memory impairments such as Alzheimer's and other forms of dementia will have a sense of belonging and opportunities that can improve their quality of life."
Liberty Village currently has 50 independent and assisted-living apartments along with villas, which are single-family homes or duplexes for seniors who are 55 or older.
"We are very excited to have the first memory care neighborhood for assisted-living residents in the area," Lenz said. "When Liberty Village decided to expand, they looked at all stages of care. We recognized that as our residents in the area needed memory care, they had to go outside our community to receive those services. I'm so pleased to announce to our community that we now can offer this needed service at Liberty Village."
Don Fike, LaSalle, developer for the project, said: "We are very excited to add enhanced memory care services to our beautiful campus. It is our expectation that the renovation will be complete by the fall of 2020, and we would like to thank the Geneseo community for their support."
Liberty Village is operated by Residential Alternatives of Illinois, which is a not-for-profit provider with sister facilities in Galesburg, Princeton and Peru. More information is available by contacting Lenz at 309-944-0460 or at www.libertyvillageofgeneseo.com.
Get local news delivered to your inbox!
Subscribe to our Daily Headlines newsletter.