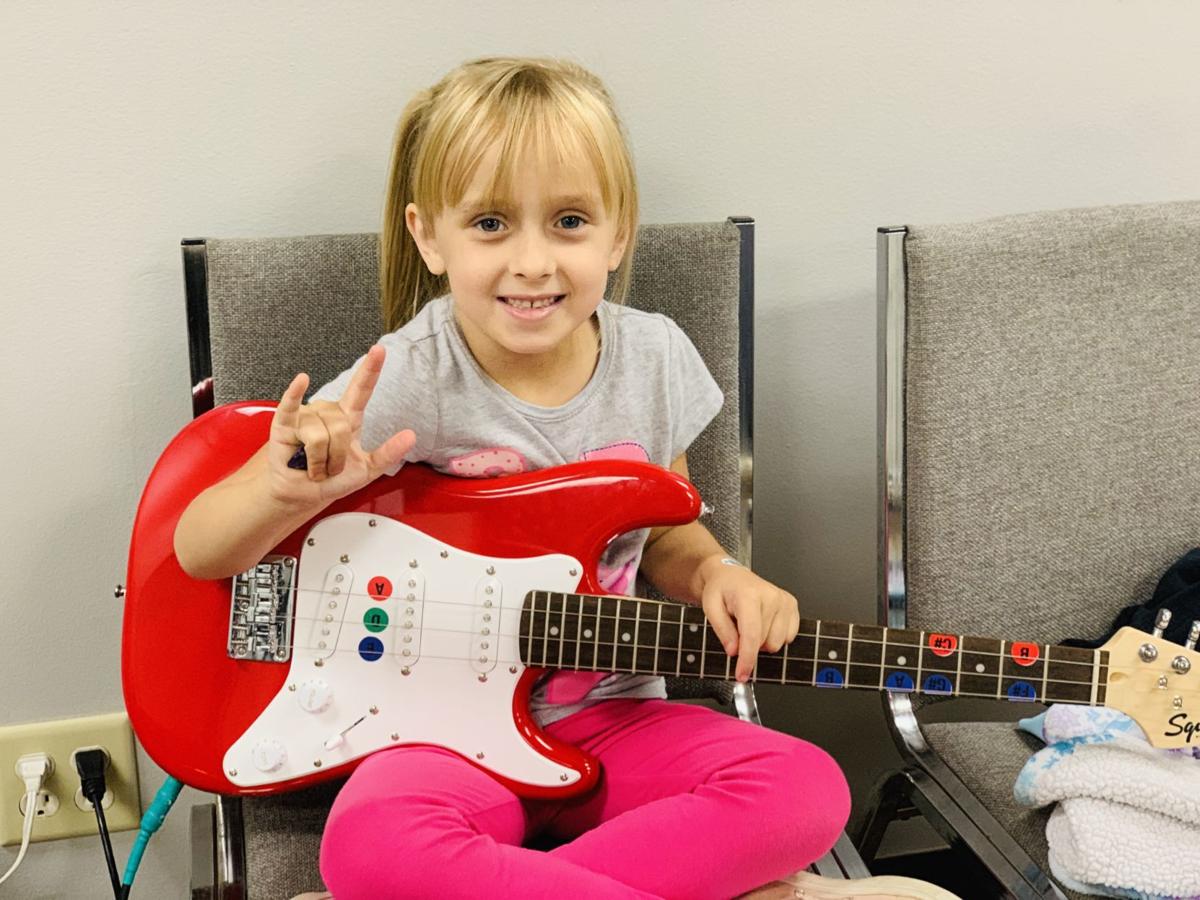 DAVENPORT — QC Rock Academy director Greg Hipskind's young daughters love to rock. So he's starting a new program for other kids to learn about playing rock music.
The school, which is at Old Town Mall, 901 E. Kimberly Road, will host an open house for the KidzRock program from 10 a.m. to noon Saturday, Oct. 12. Parents can learn more about the program, and kids can try out the guitar, keyboards and drums and see how the class works.
"I've introduced my two daughters to this already, and they love it," Hipskind said this week of his girls, Leah, 7, and Emma, 5. "The response to this class has been overwhelming. Space is limited, and spots are filling quickly."
Hipskind knows a St. Louis-based music teacher, Dave Simon, who started the program and licenses it. He talked to Hipskind a few years ago about offering it in the Quad-Cities, but at that time, QC Rock Academy was in a different location and didn't have the space to do it, Hipskind said.
Since the academy moved to a larger space in March 2018, space is no longer a problem.
No experience is necessary for children ages 4-7 to take classes in drums, guitar and keyboard. The instruments they use are smaller than usual (the guitar has just three strings, for example) and color-coded, Hipskind said. 
Classes will start the week of Oct. 14 on the following schedule:
10:30-11:15 a.m. Mondays for ages 4-5.
3:30-4:15 p.m. Mondays for ages 5-7.
10-10:45 a.m. Saturdays for ages 4-5, starting Oct. 19.
11-11:45 a.m. Saturdays for ages 6-7, starting Oct. 19.
Every couple of months, a KidzRock concert will be planned to show off what students have been working on, Hipskind said.
Get local news delivered to your inbox!
Subscribe to our Daily Headlines newsletter.