Yes, it's been cold; every day since Friday, Feb. 5 — or the past 10 days — has been roughly 20 to 30 degrees below normal for the high temperature, according to Alex Gibbs, meteorologist with the National Weather Service, Davenport.
The coldest recording was 13 degrees below zero on Feb. 9, which may prompt some to wonder: When was the last time the Quad-Cities got that cold?
And that's the funny thing about weather, Ray Wolf, meteorologist with the weather service, said. People tend to forget.
The last time the Quad-Cities was that cold was just two years ago — Jan. 31, 2019, when an all-time record low of 33 degrees below zero was recorded at the Quad-City International Airport, Moline, Gibbs said.
Here are other stats and stories for perspective:
• February generally is the Quad-Cities' coldest month. 
• Local temperature extremes — either very cold or very hot — are a variability of weather and not a reflection of long-term trends in climate, Wolf said.
The long-term trend is toward warming. The year 2020 virtually tied the year 2016 as the hottest years on record, with an average global temperature 1.84 degrees warmer than the 1951-80 mean, according to the Goddard Institute for Space Studies, New York, a division of NASA, or the National Aeronautics and Space Administration.
The past seven years have been the seven warmest on record, according to the institute.
• While the central United States is experiencing below normal temperatures, eastern Canada and part of Greenland are very much above normal, Wolf said.
• As for snow cover, the Quad-Cities is currently No. 12 on the list for the longest duration of consecutive days with one or more inches of snow on the ground — 47 days, as of Monday.
The longest? That was in 1978-79 when the Quad-Cities had 78 consecutive days with more than an inch of snow on the ground.
• Snow is good for plants, though. Because the snow cover came early, it is insulating the ground and the frost depth is just a couple of inches, Wolf said. That is good for herbaceous (as opposed to woody) perennials.
The bitter cold will come to an end this week. A warming trend begins Wednesday, with highs in the teens, warming to the 20s and possibly the low 30s by the end of the weekend, Gibbs said.
It's so cold: But people are connecting outdoors
The mercury was just above zero at 11:27 a.m. Friday.
Marley high-stepped it through the snow covering Crow Creek Park on the end of a tether held by a smiling, friendly man wearing a red Trump hat.
"Marley and me came up to spend the day in the Q-C. It's too cold to do anything else," Otis Surratt said as Marley left the snow and headed to the open back of Surratt's mini-van. "We're from Roseville (Illinois), but I grew up in Iowa and we like to come to the Q-C for shopping and get out of the small town."
The 68-year-old Surratt said he was headed home when the 5-year-old white Lab demanded a walk.
"Marley likes to get out, too, when we're in town," Surratt said. He checked his watch.
"But she lasted just four minutes."
Crow Creek Park also is the home of three adjacent dog parks. The middle run was doing brisk business at 11:35 a.m. Friday, as five bundled-up humans stood like potential Popsicle sticks while six canines frolicked in the freeze.
Sam Bedow, a 17-year-old who attends Pleasant Valley High School braved the cold for a 10-month-old Springer Spaniel by the name of Oakley.
Bedow stood with 50-year-old James Preszler, who claimed the 15-month-old German Shepherd known as Adde.
"What are we doing out here?" asked Preszler, who wore three pairs of gloves and was starting to lose feelings in his toes. "Are you writing a story about the dumb people who come to the dog park in this weather?"
Bedow wore a Green Bay Packers knit cap with a green-and-yellow tassle at the top.
"We come out here every day," Bedow explained. "Oakley and Adde love running and playing together."
Preszler, who owns Chez Prez in Bettendorf, said their frigid conversation was the same they've had every time they cross paths at the dog park.
"Politics," Preszler said.
"We're both never-Trumpers," Bedow added.
It's so cold: 'We can't ask customers to wait until Monday'
When a furnace goes out in sub-zero temperatures, it doesn't matter what day of the week it is.
"We're running over-time every day, and we installed furnaces last weekend," said Jason Bull, service manager at J.L. Brady, a Moline-based plumbing and heating company. "We can't ask customers to wait until Monday."
The weather-related service calls started ticking upward as soon as this year's mild winter became much less than mild in late January.
"We had a slow start to winter with the mild temps, but we're busy now," Bull said. "Furnace no-heats are the main problem; those we get to right away.
"With frozen pipes, we get to those quickly too."
He had tips for homeowners to self-diagnose certain furnace malfunctions and advice on avoiding freezing pipes.
"We tell customers to first check their furnace filters, then to make sure the batteries in the thermostat are good, if they use them," he said. "You also went to check the outside vent pipes, because they're usually pretty far off the ground, but they can get covered by drifting snow.
"There's usually a safety switch in furnaces that cause them to shut off in the event of a vent blockage."
Most filters should be replaced every month, he said, even if advertised as being good for three or six months. Pet hair and other factors can contribute to dirty furnace filters.
Bull also suggests keeping thermostats at a steady temperature during bitter-cold snaps. That way, the furnace doesn't have to work as hard to raise the temperature in a home after it's been turned down during nighttime hours, for instance.
But there's another reason: "If you set it back at night, it's likely to stop running for a period and that's when you can have issues with pipes freezing and so on.
"It's a matter of personal preference, but I throw an average of 68 degrees out there. Some like it a little warmer, and that's fine. You should keep a steady temp, though."
It's so cold: Your house is an igloo
It's below-zero outside, should you keep your house at a steady temperature to stay warm?
That depends, according to MidAmerican Energy.
"In extreme cold, the advice depends on a customer's home efficiency and furnace reliability," the company said.
If you live in an efficient home with a reliable furnace, you can continue to program your thermostat to lower the temperature at night to save energy (and money). But if you live in a less efficient house, with an older, less reliable furnace, that could stress the furnace out. Instead, reduce your thermostat to the lowest comfortable setting and hold it there until the cold snap has ended.
MidAmerican Energy suggests the following as well:
Check your furnace filter. If the filter is dirty, replace it according to the furnace manufacturer's recommendations.
If your home furnace has outdoor plastic intake and exhaust vent pipes, clear any snow and ice to ensure they're not blocked.
Check your interior supply and return air vents, baseboards and radiators to make sure warm air can circulate indoors.
To help keep your utility bill down, limit the use of space heaters when possible. Instead, add a layer of clothing or an extra blanket. If you use a space heater, place it at least three feet away from other objects. Shut it off when you go to sleep or leave the area.
If you have window curtains, keep them closed at night to help stop cold air that leaks in through your windows. During the day, open them when it's sunny to help warm your home. Close curtains on windows that are not in direct sunlight.
If you feel cold air drafting in through windows or doors, consider adding weather stripping.
Do not use a gas stove to heat your home and do not run a generator indoors. This can result in carbon monoxide poisoning.
A working carbon monoxide detector is just as important as a smoke alarm. Test both regularly. Carbon monoxide is odorless. CO poisoning can cause flu-like symptoms – even death. If you suspect CO poisoning, dial 911, seek fresh air and remain outside or elsewhere until help arrives.
If you smell natural gas, leave the area immediately. From another location at a safe distance, call MidAmerican Energy at 800-595-5325, and then dial 911.
Hire a professional to inspect and service your furnace once a year to make sure it's working correctly, which will help keep you safe and warm during the next cold snap.
It's so cold: Fire danger rises
When it's sub-zero outside, it's a good time to be bundled up inside with a hot beverage and a heat source, but check the safety features of your space heater before turning it on and getting too comfortable. 
Rock Island Fire Marshal Greg Marty says Rock Island hasn't seen any heater-related fires so far this year, but warns they have been common in years past. 
Every space heater should have a switch that shuts it off if the unit tips over.
Space heaters should only be used in rooms that have someone in them.
Heaters should not be used within 3 feet of anything combustible.
Whenever possible, heaters should only be used on hard surfaces. 
Heaters should be kept out of areas where blankets or other combustibles could land on them or come in contact with them (so try not to cozy up too close to your heater with all your layers on).
021521-qc-cold-batteries-020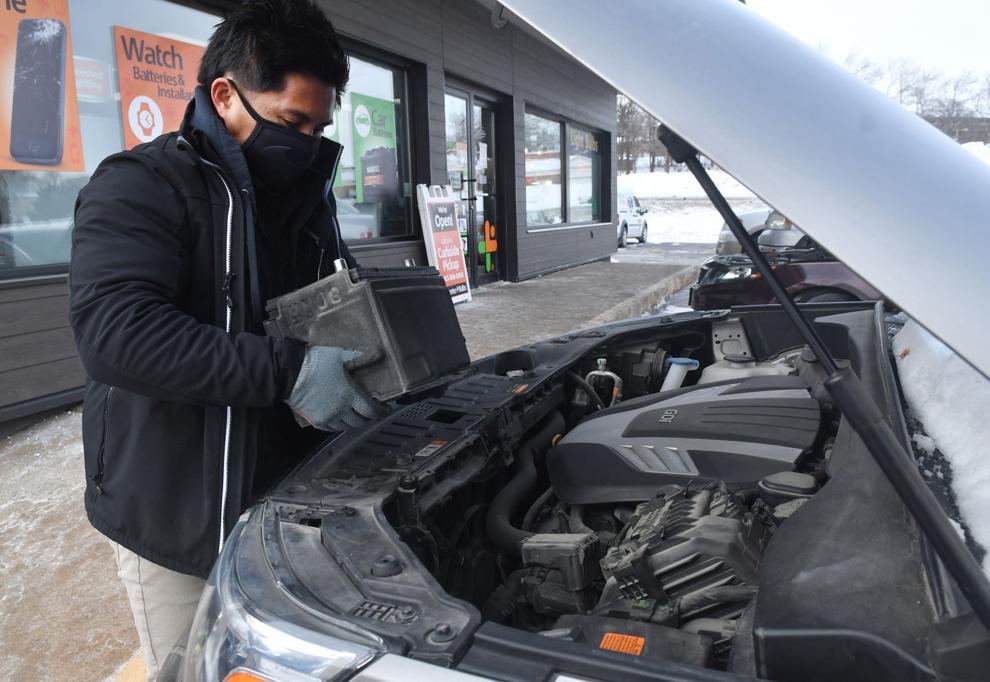 Watch Now: In the cold, Crow Creek dog park is hot spot
Watch Now: Dogs frolic in Friday's freezing temps
021521-qc-cold-batteries-015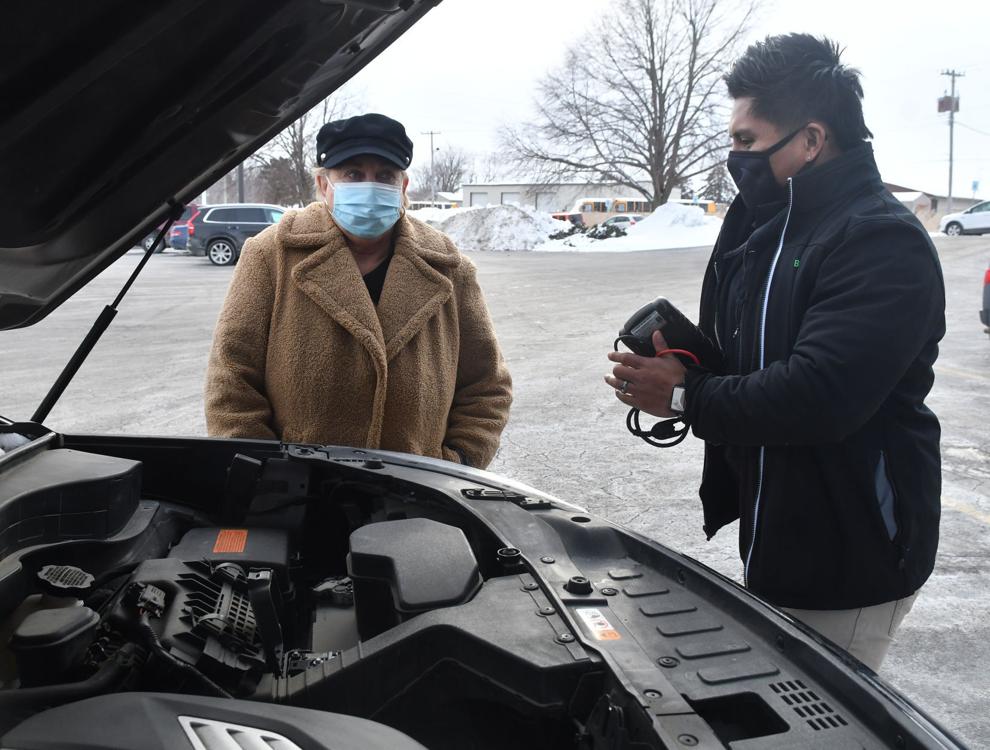 021521-qc-cold-batteries-019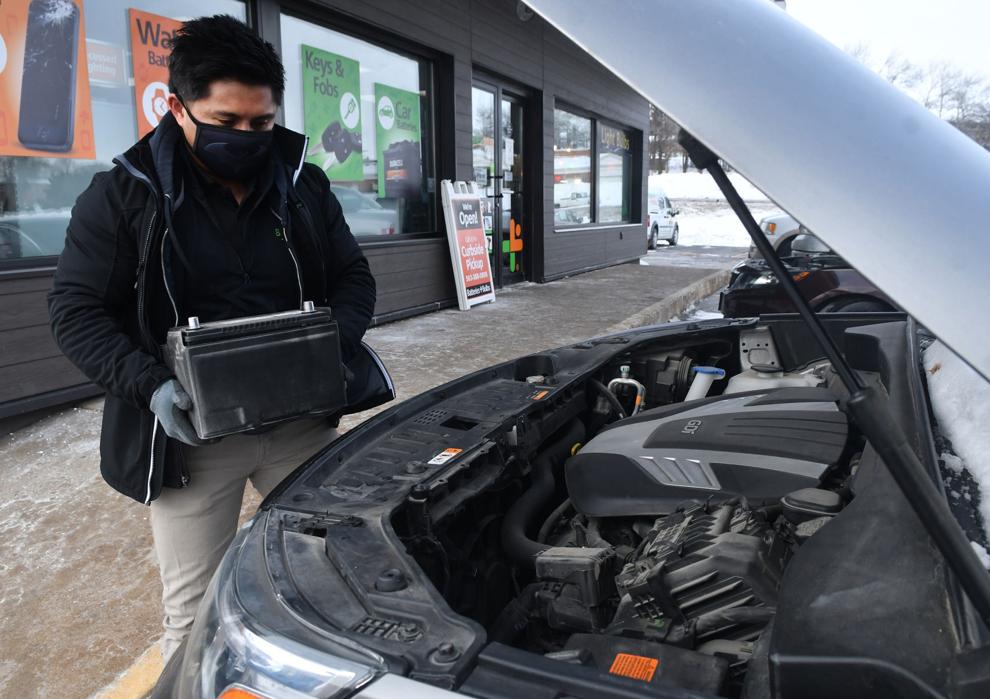 021521-qc-cold-batteries-025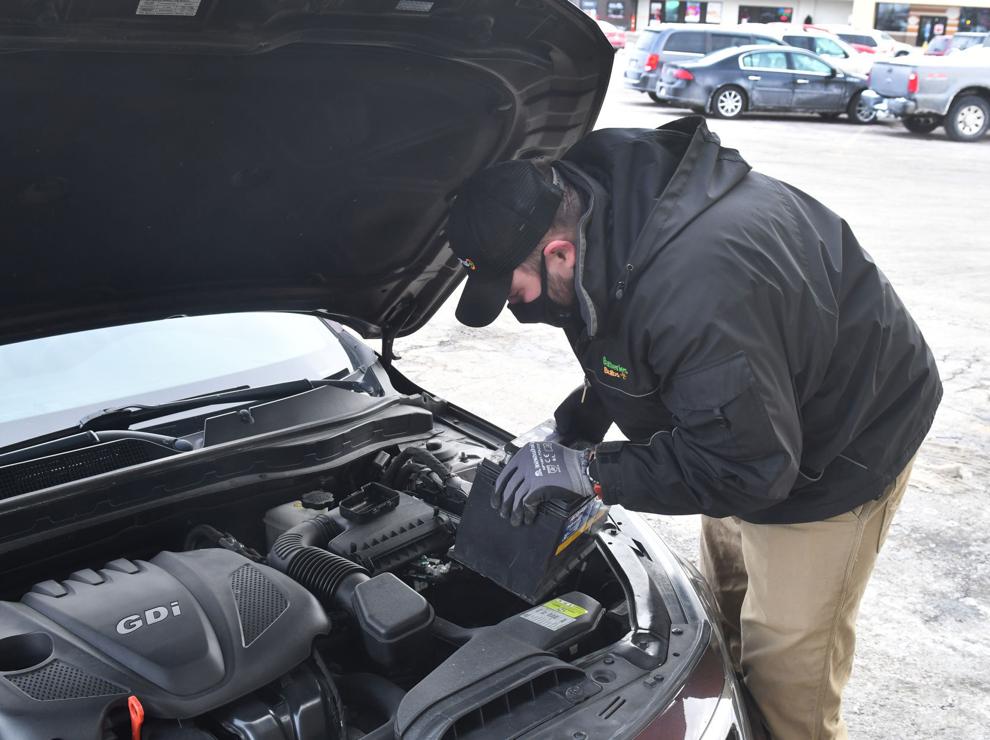 021521-qc-cold-remotestarter-024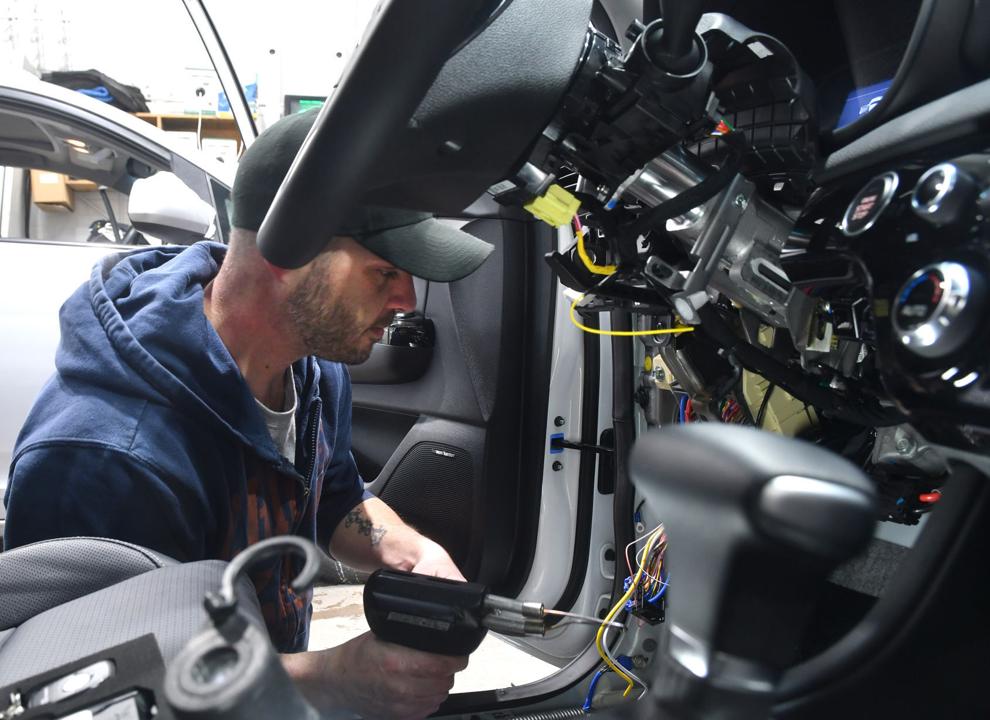 021521-qc-cold-remotestarter-036
021521-qc-cold-remotestarter-032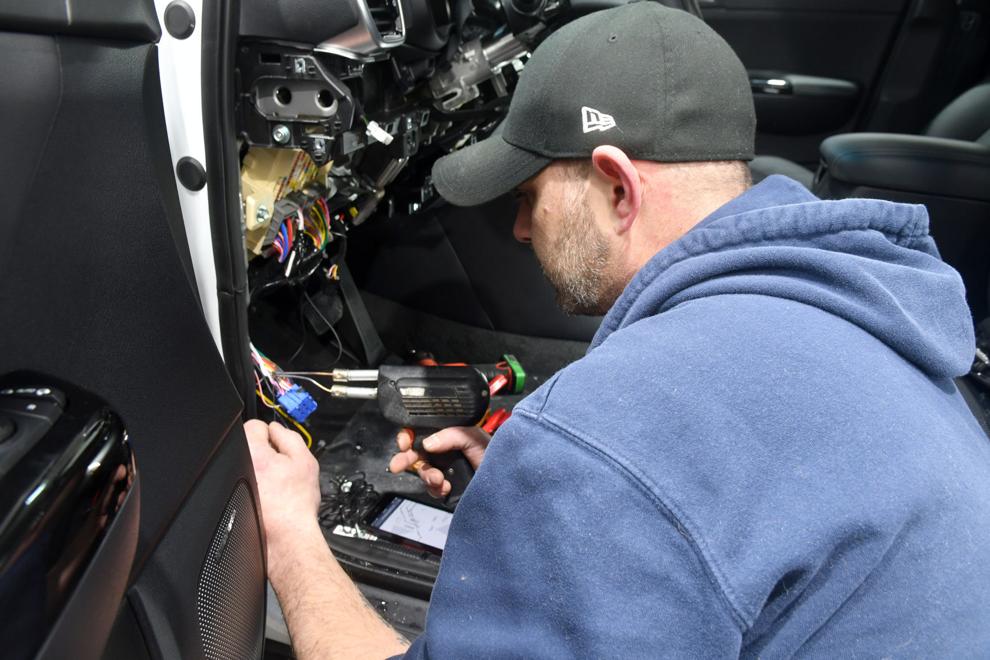 021521-qc-cold-remotestarter-030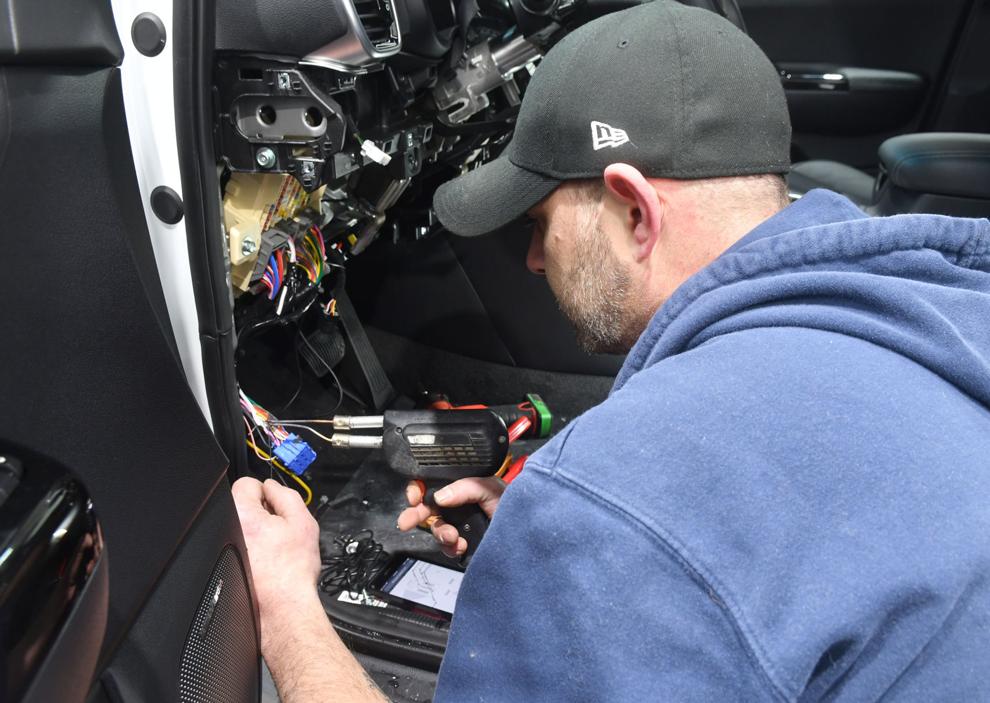 Into the icebox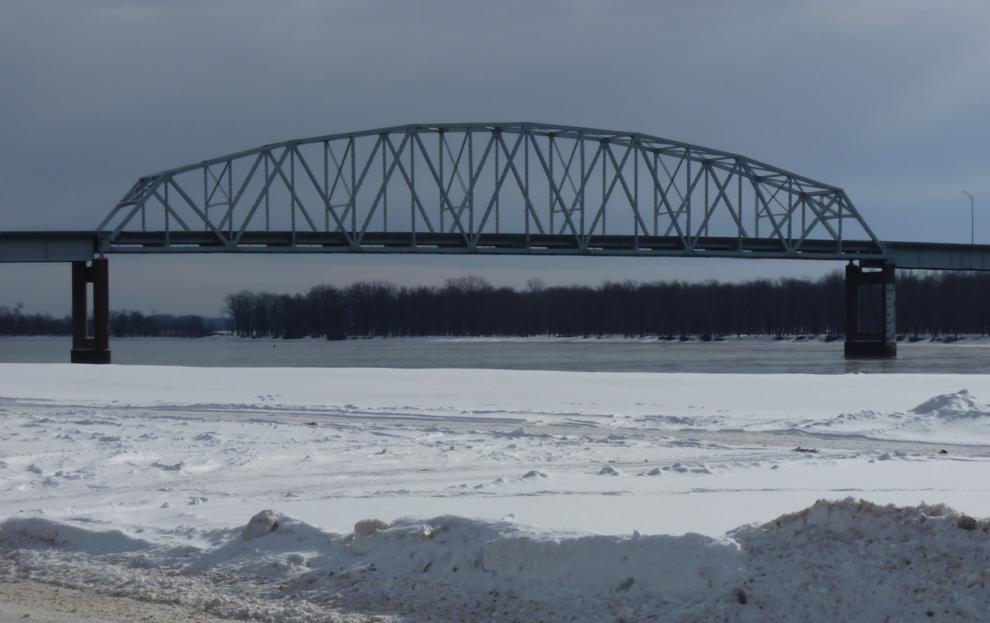 What is the polar vortex and how can it plunge into America?
020821-qc-nws-weather-01.JPG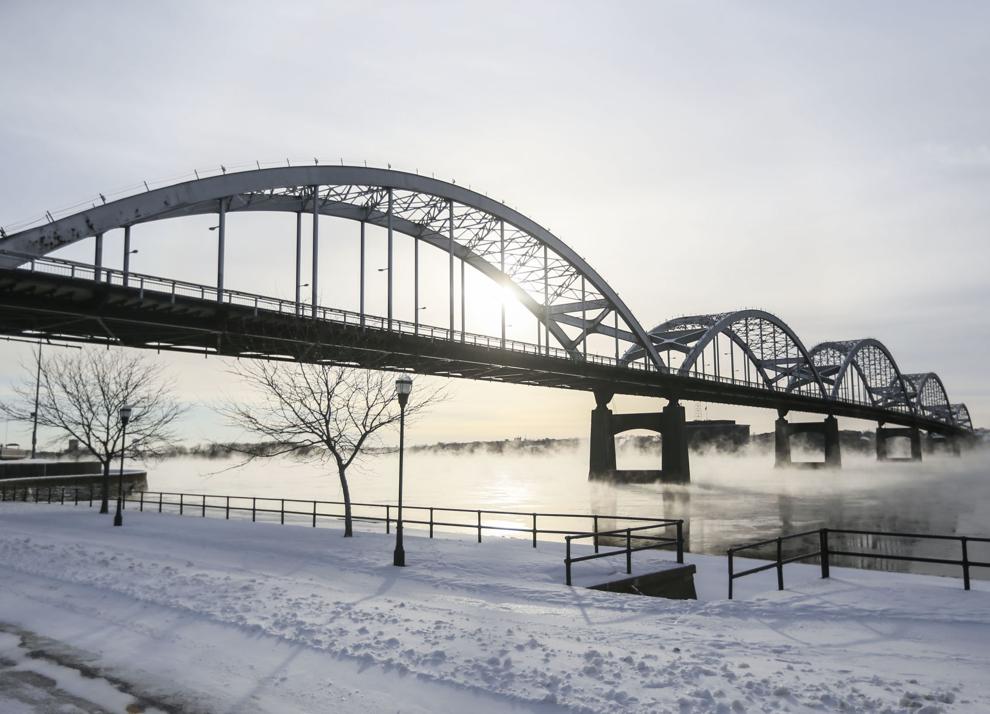 020821-qc-nws-weather-02.JPG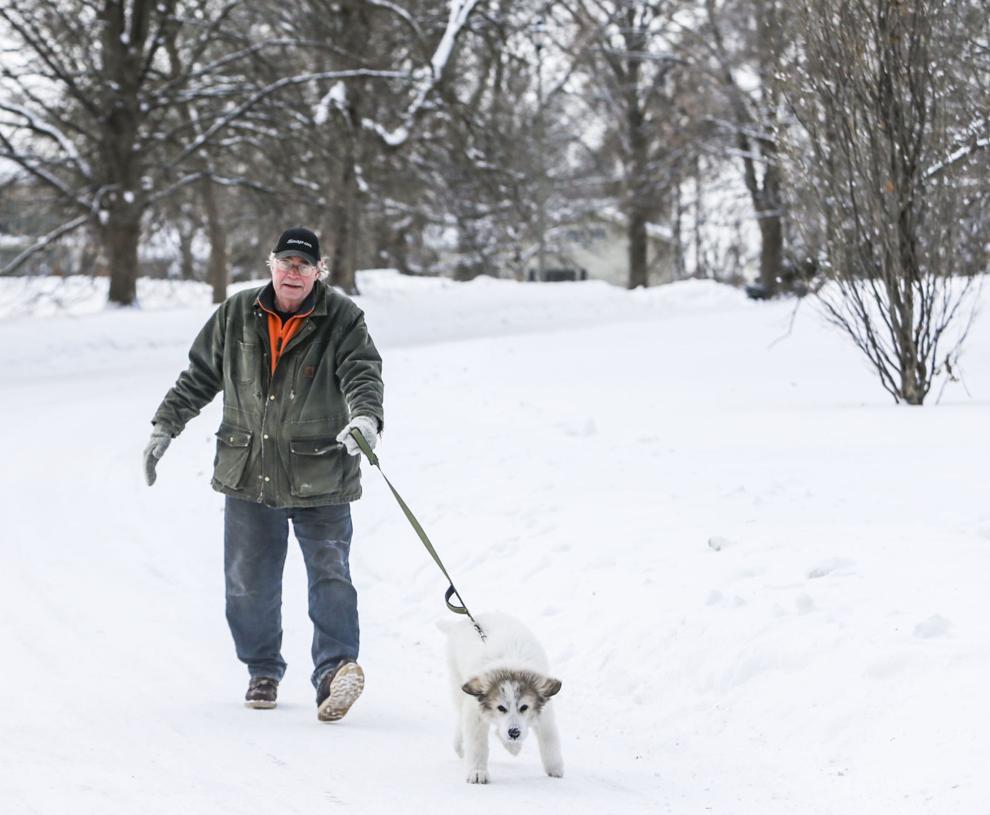 020521-qc-nws-feature-mm-002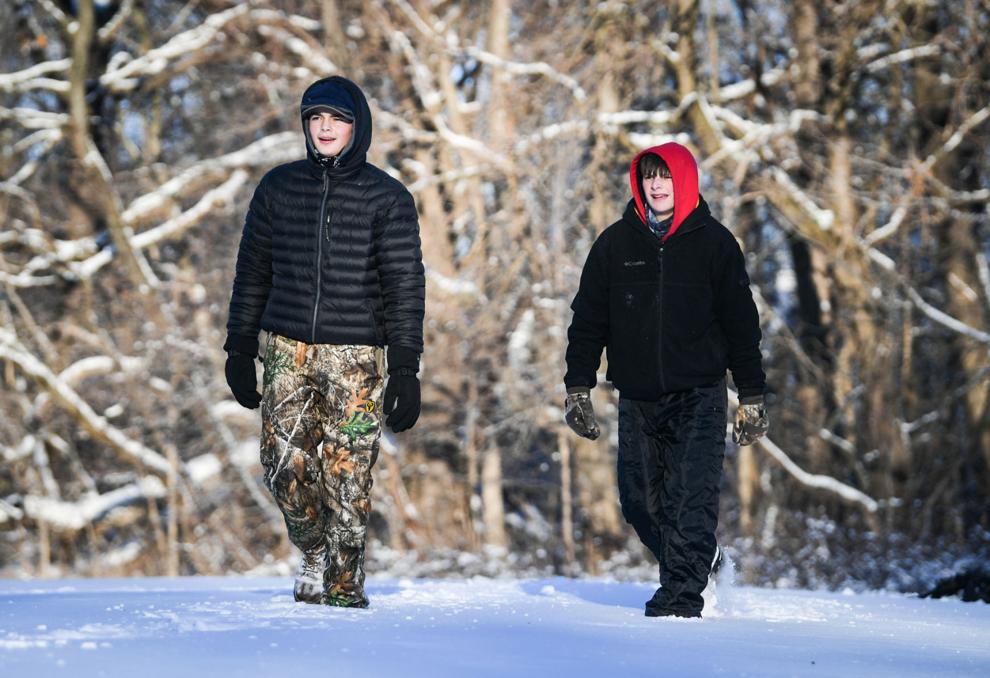 020521-qc-nws-feature-mm-001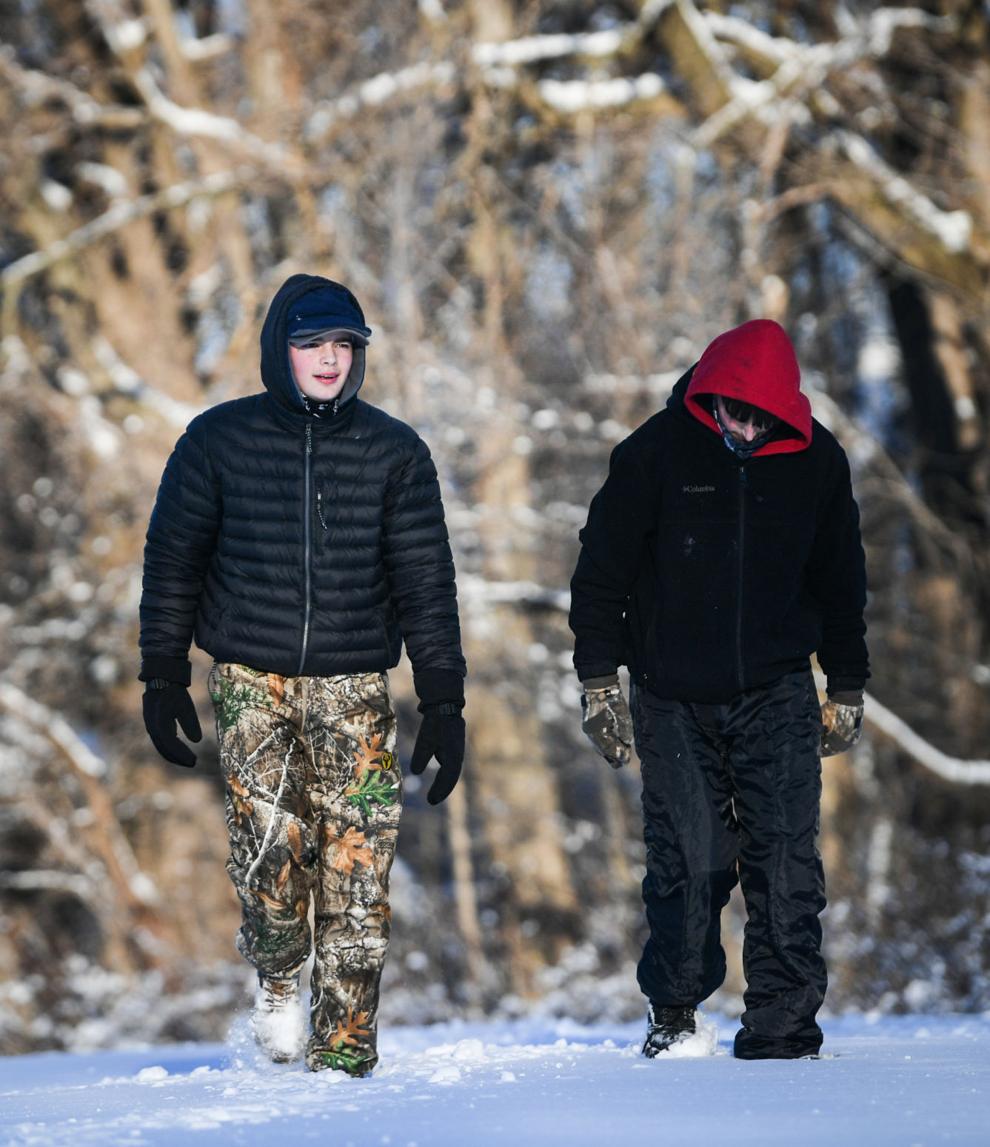 020521-qc-nws-weather-gk-029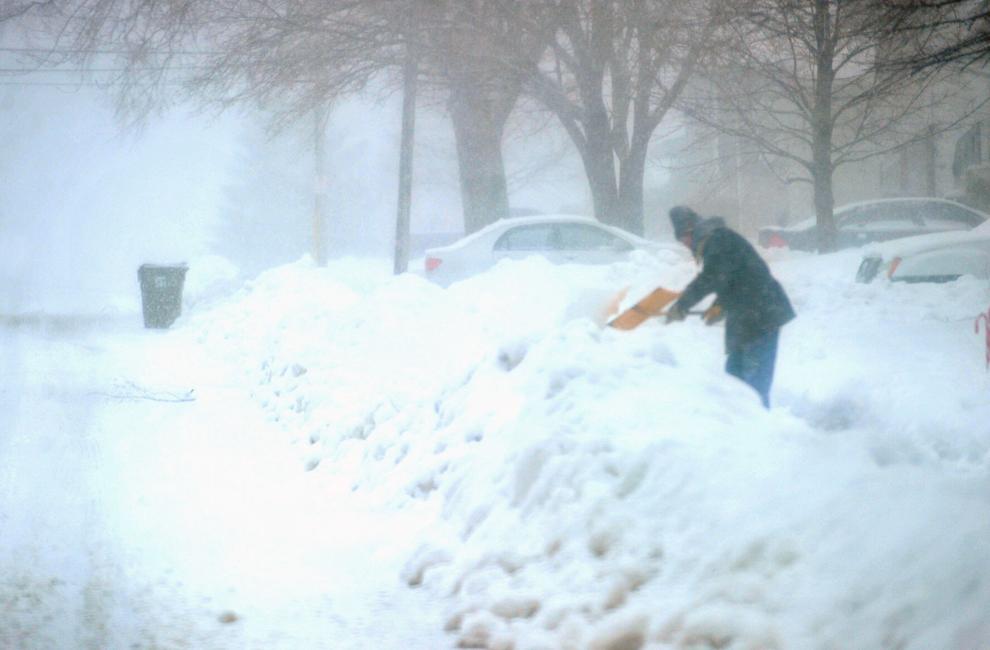 021521-qc-cold-storyname-7.JPG
021521-qc-cold-storyname-5.JPG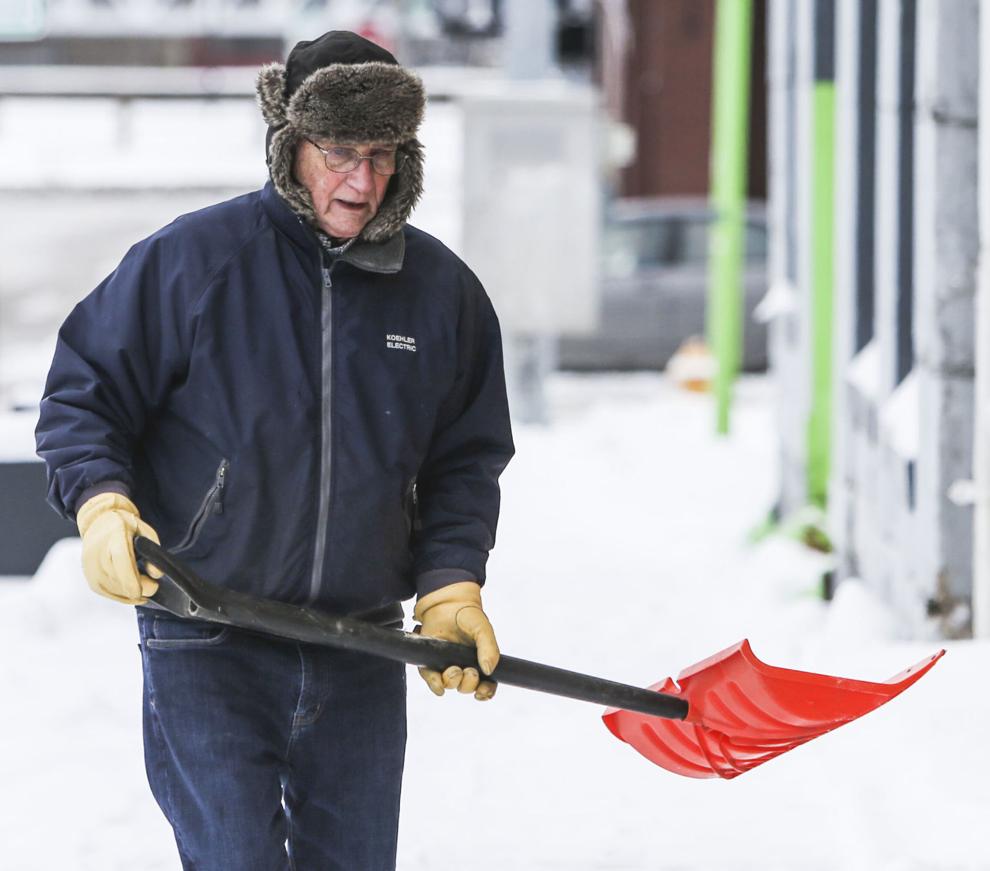 021521-qc-cold-storyname-8.JPG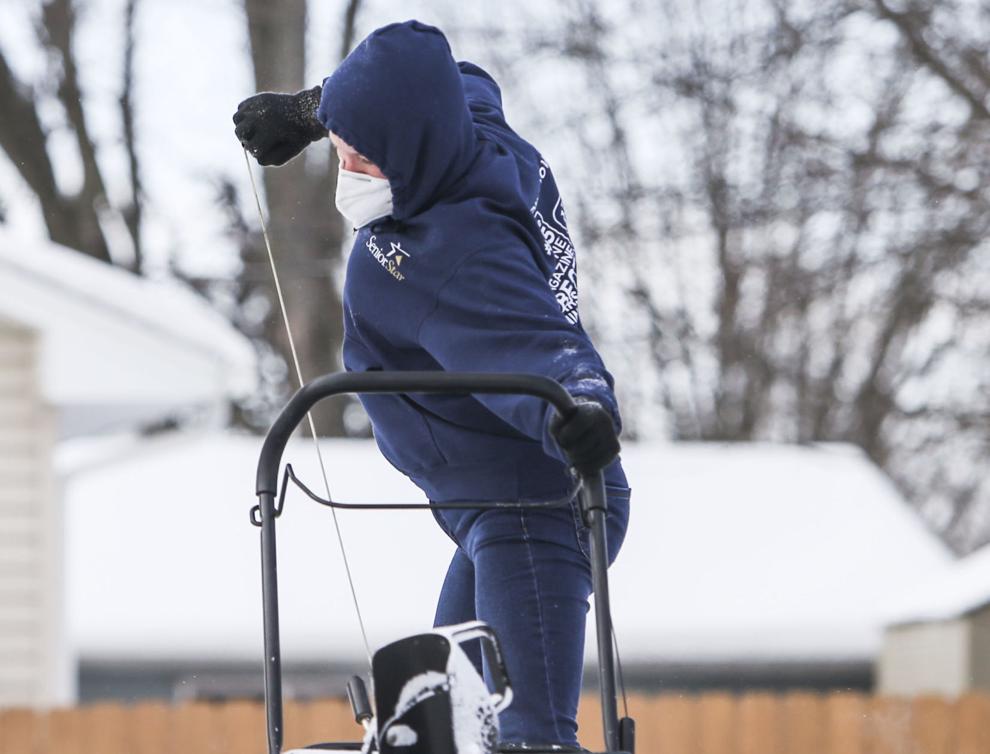 021521-qc-cold-storyname-10.JPG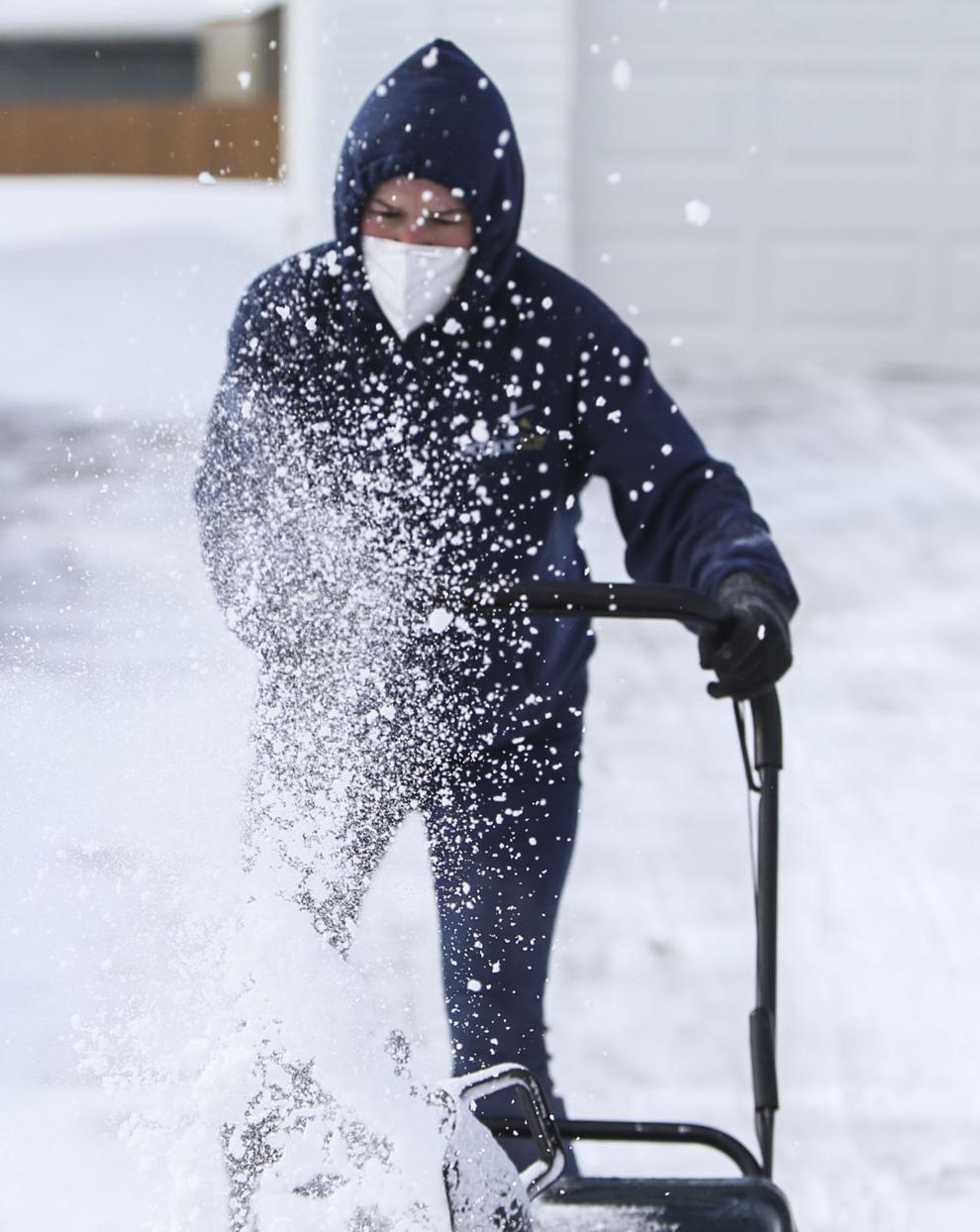 021521-qc-cold-storyname-4.JPG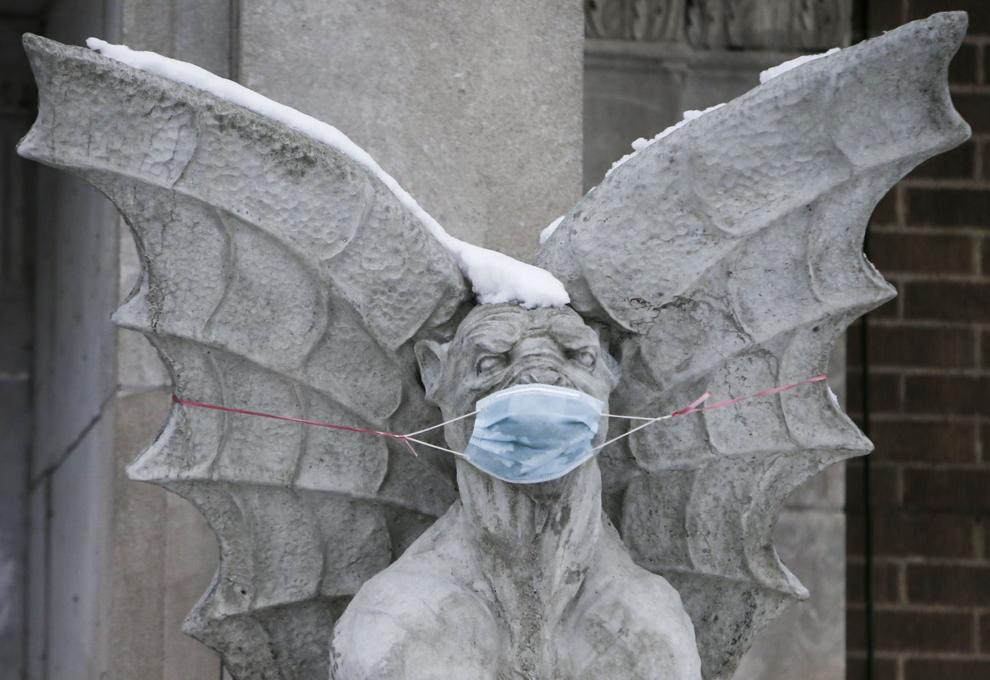 021521-qc-cold-storyname-9.JPG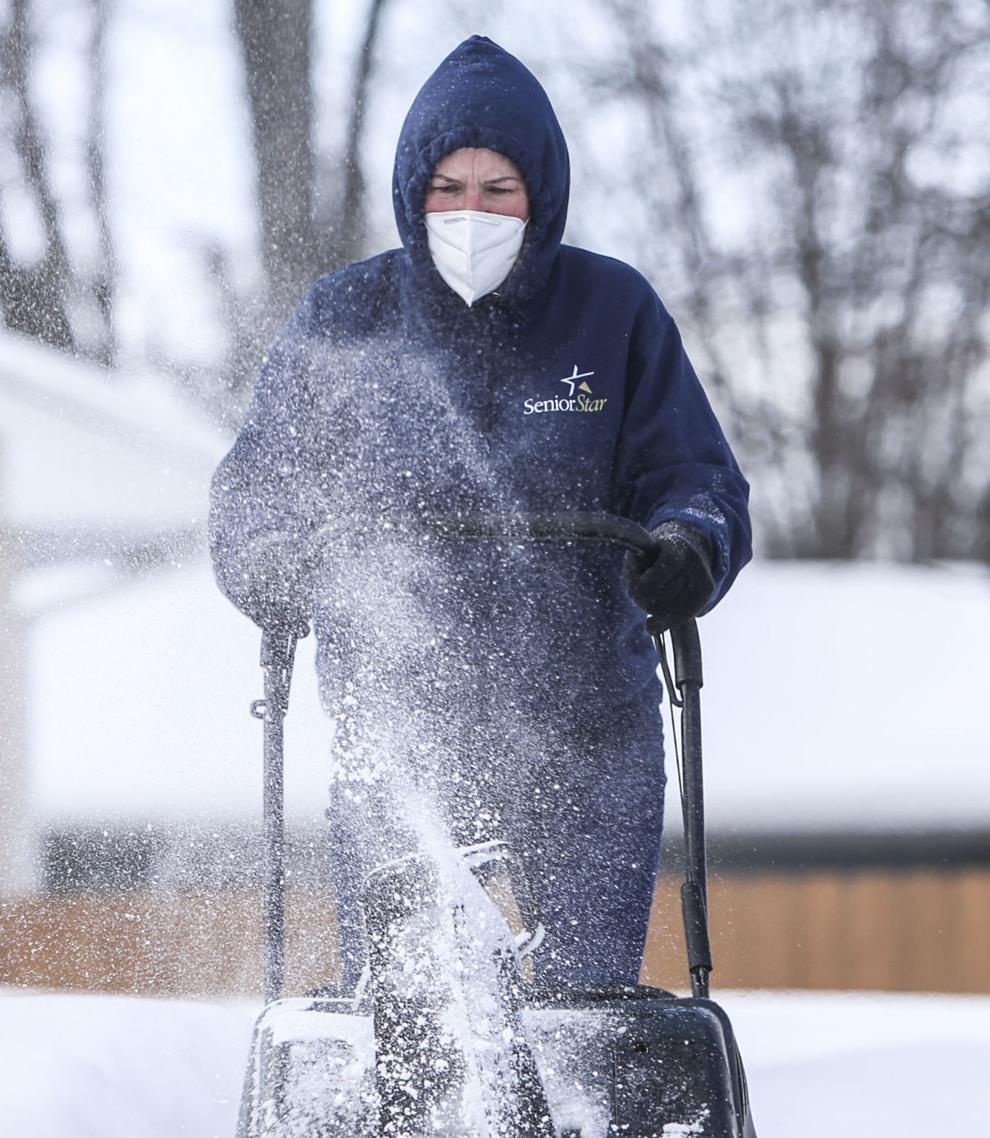 021521-qc-cold-storyname-3.JPG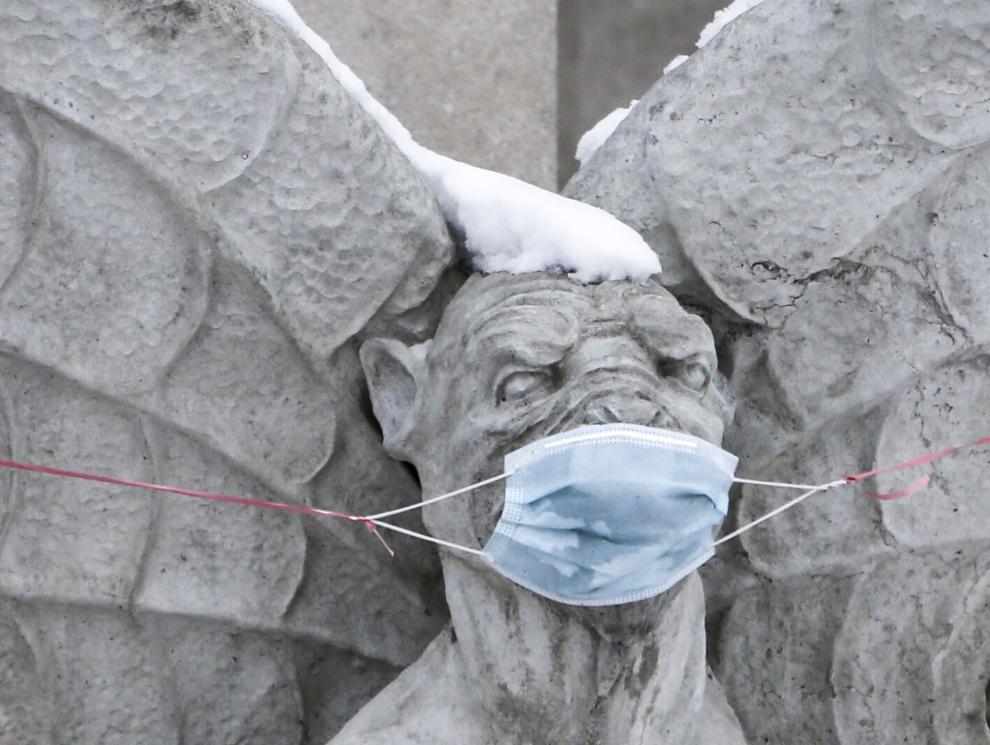 021521-qc-cold-storyname-2.JPG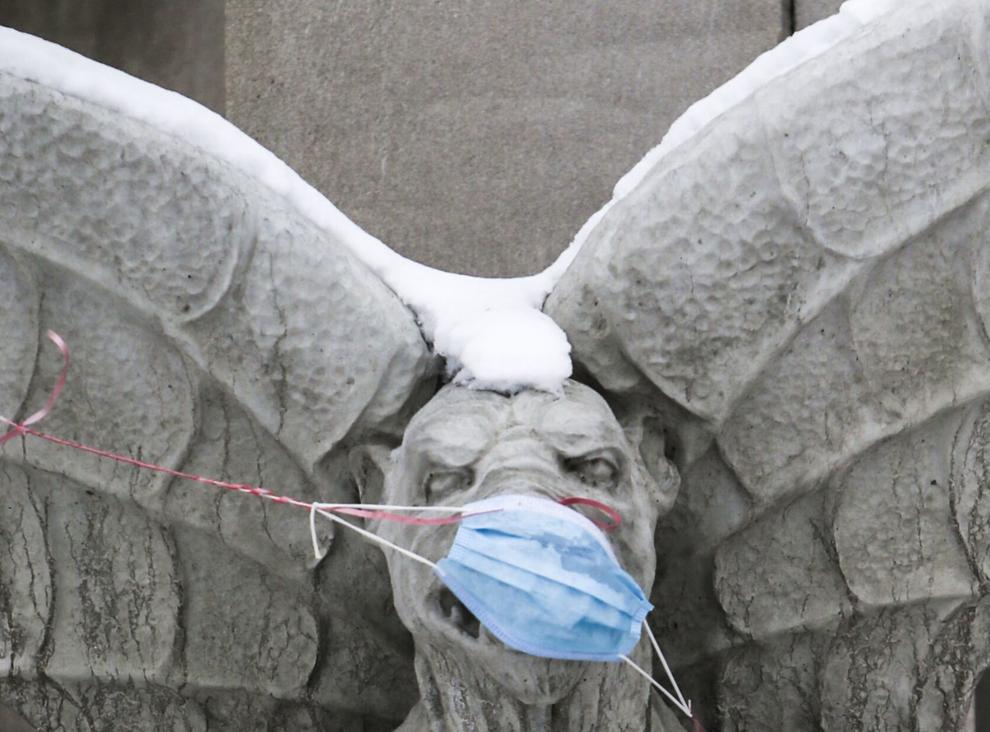 021521-qc-cold-storyname-6.JPG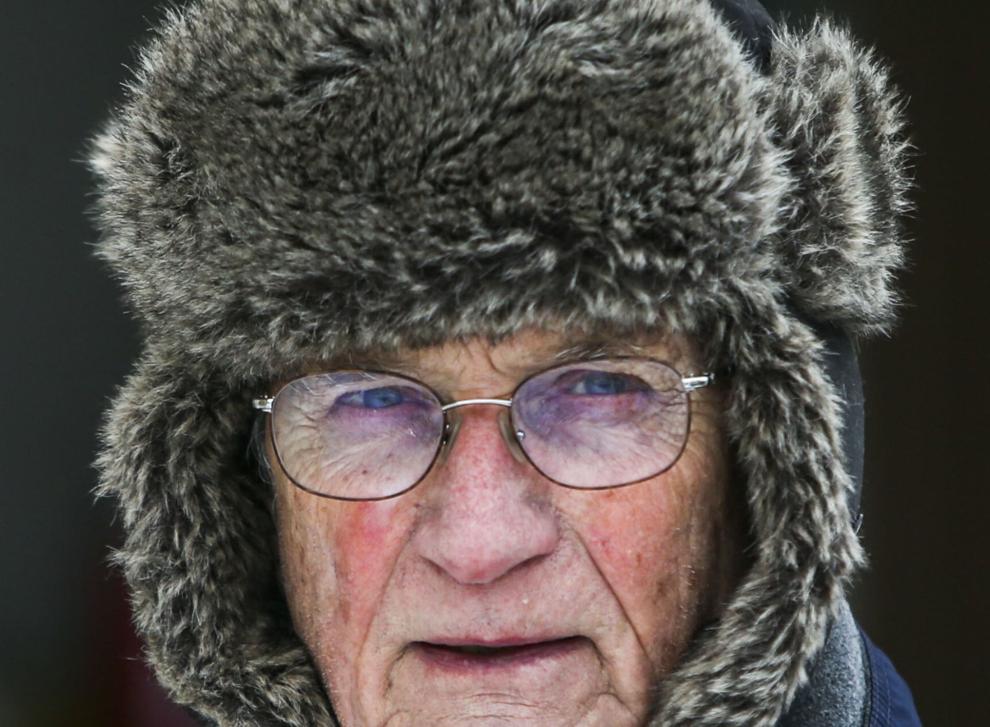 021521-qc-cold-storyname-11.JPG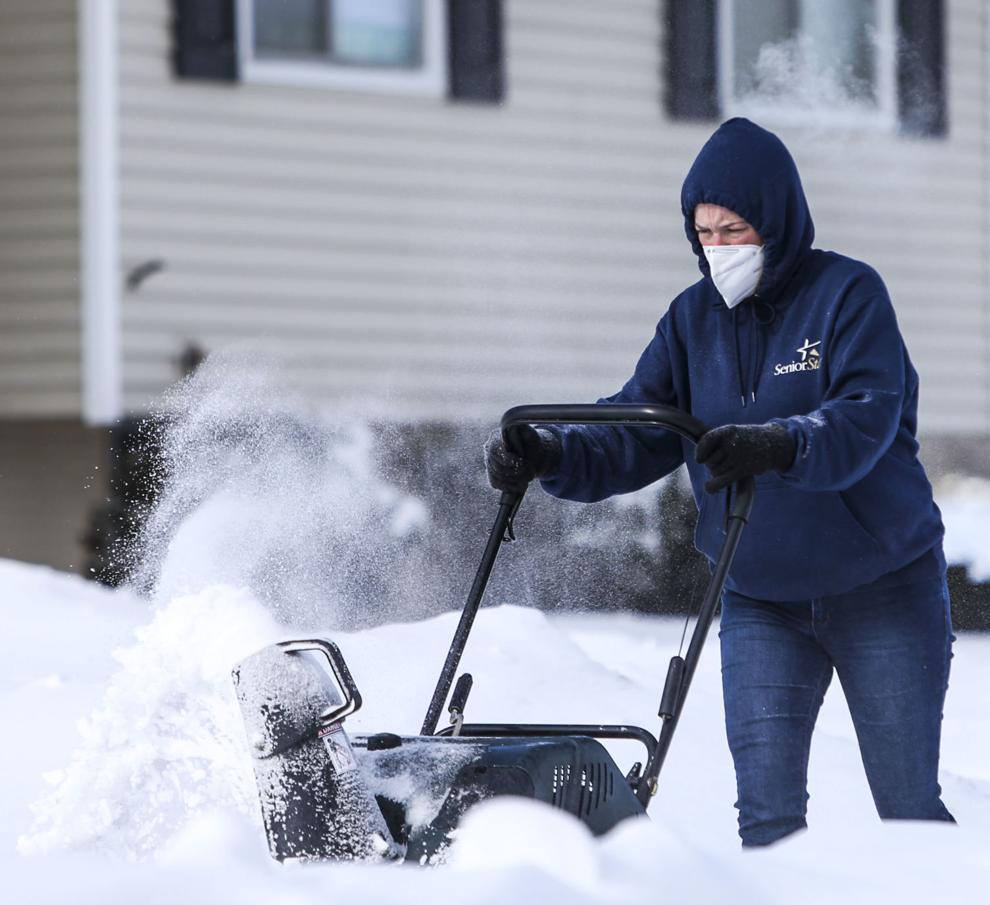 021521-qc-cold-storyname-1.JPG