MOLINE — Despite the "havoc" of extreme weather, the Interstate 74 bridge project is moving forward with "monumental effort and choreography," said George Ryan, I-74 corridor manager and vice president of Wood Environment and Infrastructure Solutions, in a speech on Thursday night at John Deere Co. World Headquarters.
Ryan was the keynote speaker at the 57th annual Quad City Engineering and Science Council (QCESC) banquet, a networking and awards night for area students and professionals.
Ryan offered an update on a project that "will change the face of the Quad Cities forever," he said.
The I-74 Mississippi River Bridge Project, which began in 2017, is one of the largest and most ambitious public projects in the country. By 2021, the I-74 bridge — which links Bettendorf with Moline — will be replaced, for a cost near $1.25 billion.
"This [new] bridge has been designed to be a 100-year bridge, with minimal amount of maintenance," Ryan said. "It should last a lot longer than 100 years.
"The river wasn't kind to us during a lot of the construction," Ryan said, noting that harsh winter weather has delayed progress by weeks. "We're probably a week or two weeks away from setting the first pieces of the westbound arch, which will be a monumental task."
Ryan, whose career with the Illinois Department of Transportation spans more than 30 years, likened the complexity and precision of the project to "building a Swiss watch out in the middle of the river."
The new bridge will double the number of traffic lanes to four in each direction. An eight-story glass elevator will also be constructed on the Bettendorf riverfront, allowing pedestrians and cyclists access to the 14-foot-wide trail on the eastbound side of the bridge.  
Ryan explained the project timeline has been compressed, from an eight-year ordeal to a three-and-a-half-year effort.
"It's going to be unbelievable what this does," he said. "I was actually the project manager for I-74 through the heart of downtown Peoria. And that was a half-billion-dollar job. It's amazing what that did to Peoria and East Peoria, and I'm here to say that this will do the same thing for the Quad-Cities."
You have free articles remaining.
Also in attendance on Thursday were Stephanie Acri, mayor of Moline and a mechanical engineer, Illinois state Rep. Dan Swanson, former QCESC President and Iowa state Sen. Chris Cournoyer and representatives from engineering programs at regional universities.
Also during the banquet, a team of students from Iowa State University showed off a custom-built solar car that has raced competitively across the globe, including at the World Solar Challenge in Australia. The vehicle has a top speed of 60 mph and a solar-energy range of 12 hours. It was the world's first-ever solar utility vehicle, according to Mirza Velic, a 19-year-old sophomore.
Rachel Eckert, 18, a freshman studying materials engineering at Iowa State, attended Davenport Central and Davenport West high schools. She won a QCESC scholarship last year, and now is on the team designing solar cars at Iowa State.
"I have learned so much from being on this team," she said with a bright grin. 
QCESC is an all-volunteer non-profit, based in Bettendorf, that supports professionals and students in science, technology, engineering, and math (STEM). According to President Dan D'Alessandro, the organization reaches over 3,000 people each year, including over 2,000 students. 
Funding for the scholarships — totaling $23,500 — comes from technical societies, universities, and companies. This year the organization received 94 scholarship applications, according to Director Emeritus Pat Barnes. The applications are chosen blindly with respect to gender, race, and other factors, Barnes said. 
As far as the future for the existing I-74 bridge, Ryan said that removal will be up to a contractor that wins the bid. But he teased an explosive death.
"Usually the most economical, best way to take down a river bridge is to blow it," he said. "We get a lot of questions on that. A lot of people want to see that when it happens."
New Interstate 74 bridge update 02-09-19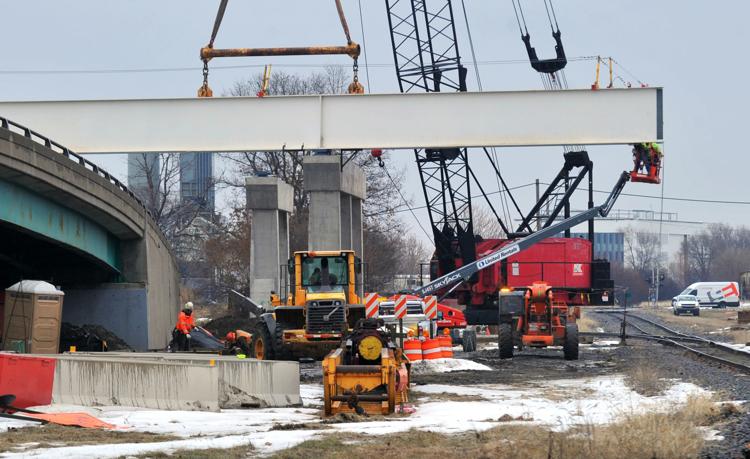 New Interstate 74 bridge update 02-09-19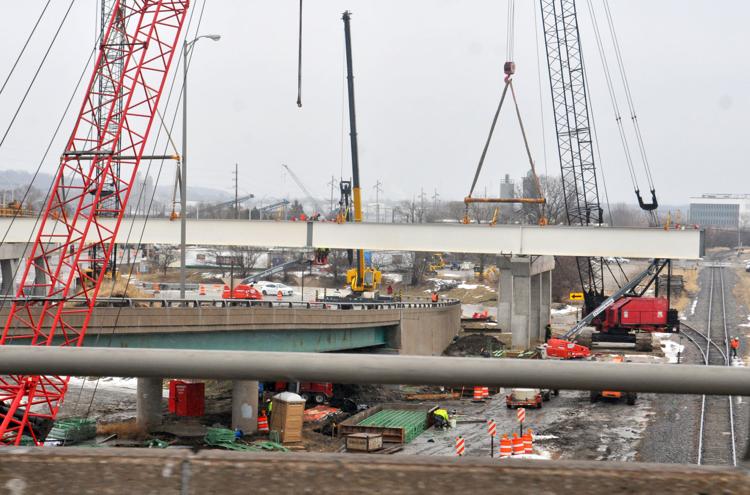 New Interstate 74 bridge update 02-09-19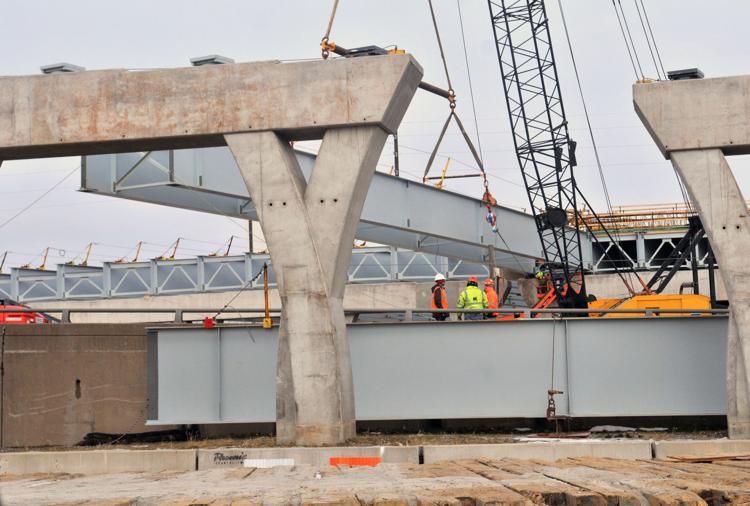 New Interstate 74 bridge update 02-09-19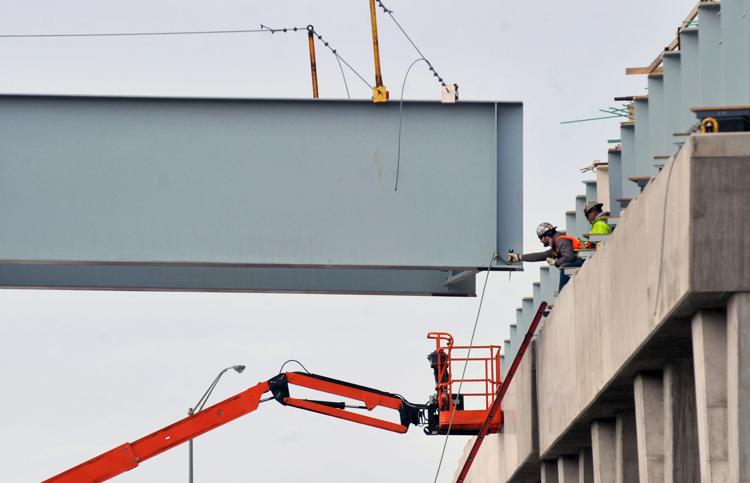 New Interstate 74 bridge update 02-09-19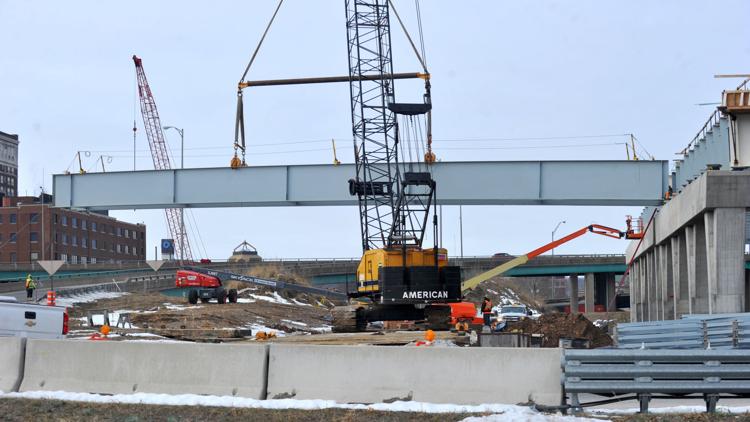 New Interstate 74 bridge update 02-09-19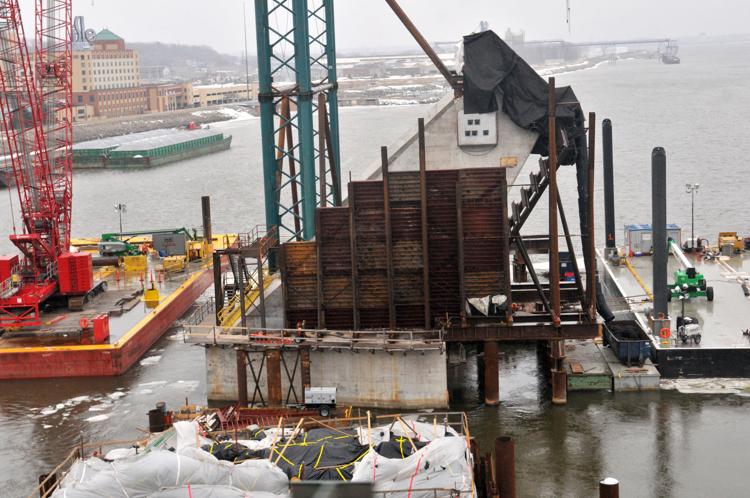 New Interstate 74 bridge update 02-09-19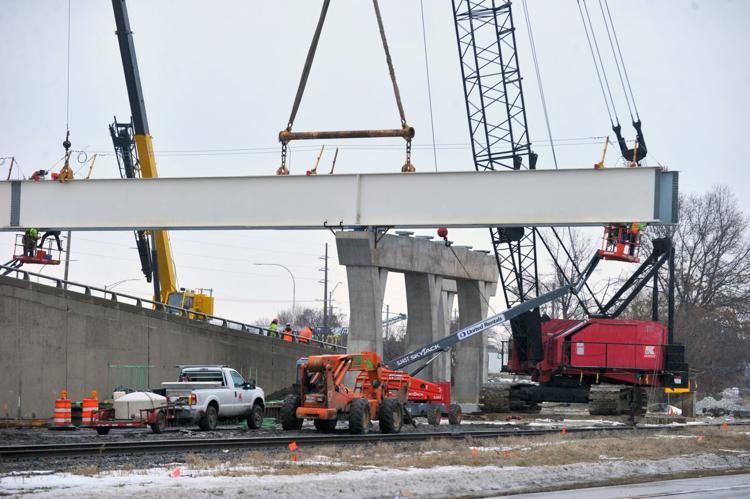 New Interstate 74 bridge update 02-09-19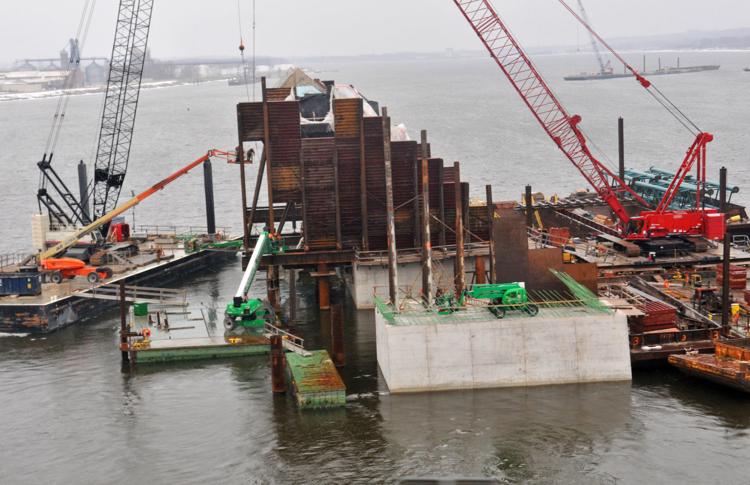 New Interstate 74 bridge update 02-09-19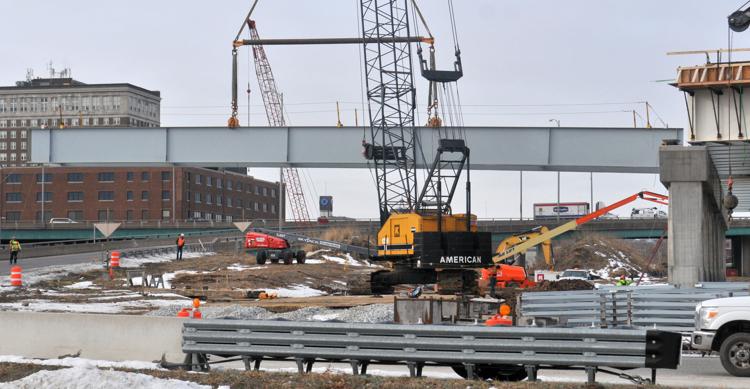 New Interstate 74 bridge update 02-09-19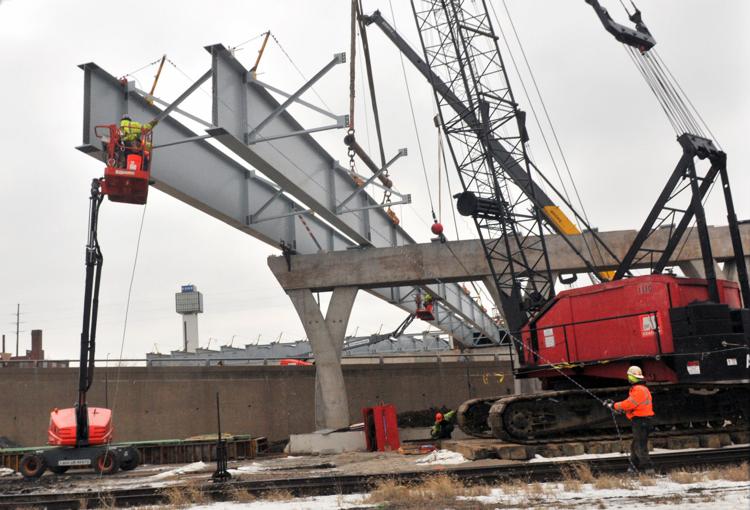 New Interstate 74 bridge update 02-09-19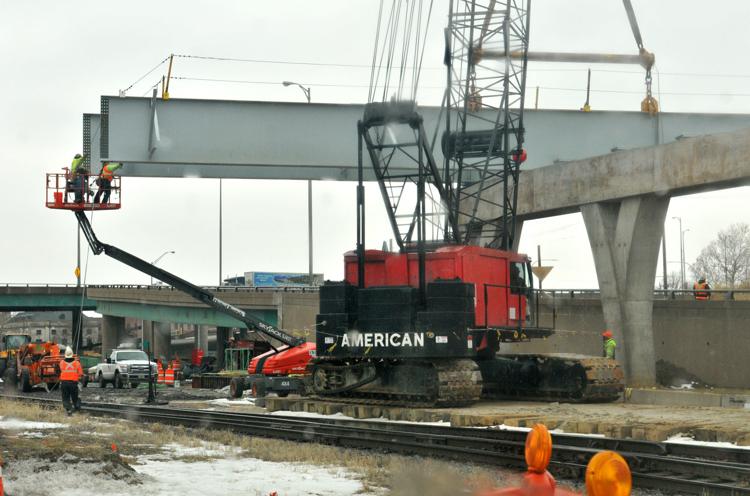 New Interstate 74 bridge update 02-09-19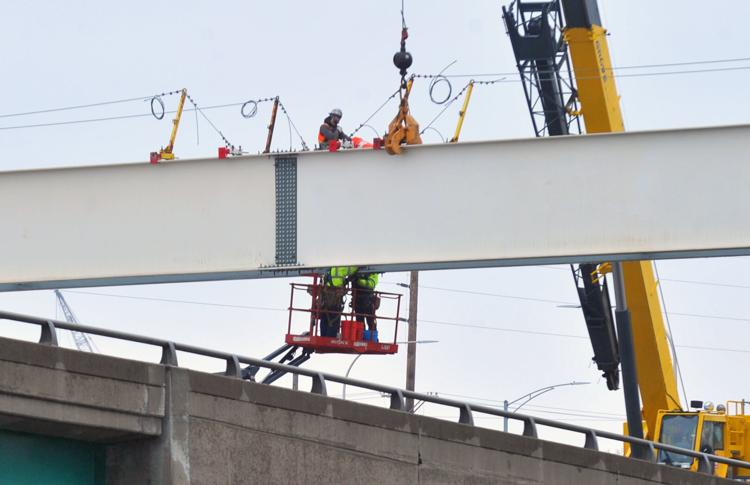 New Interstate 74 bridge update 02-09-19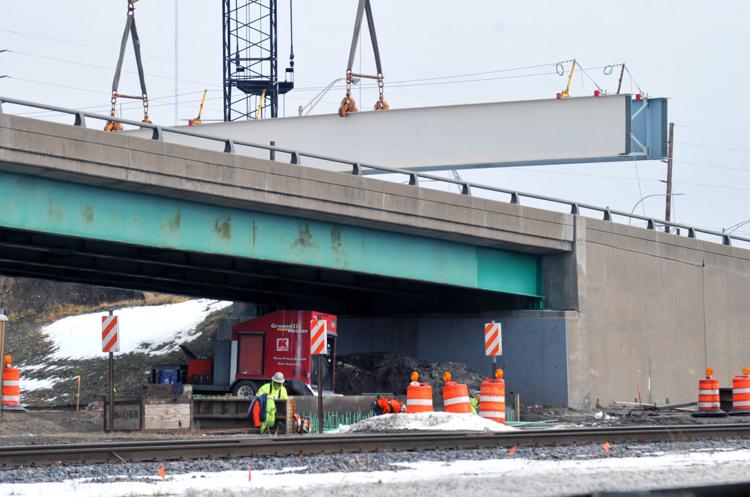 The new Interstate 74 bridge construction
The new Interstate 74 bridge construction
The new Interstate 74 bridge construction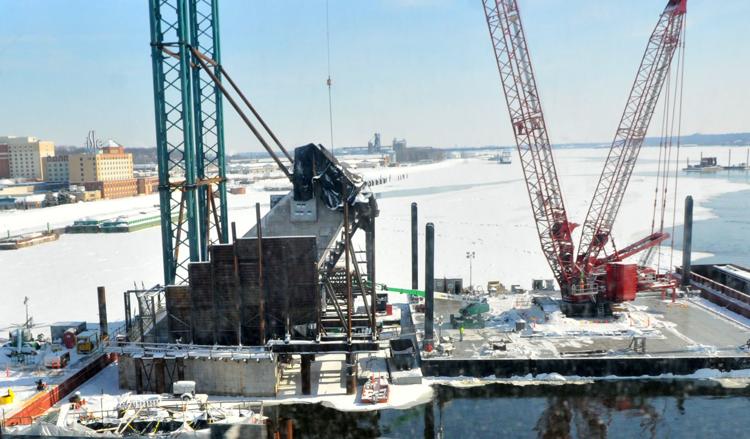 The new Interstate 74 bridge construction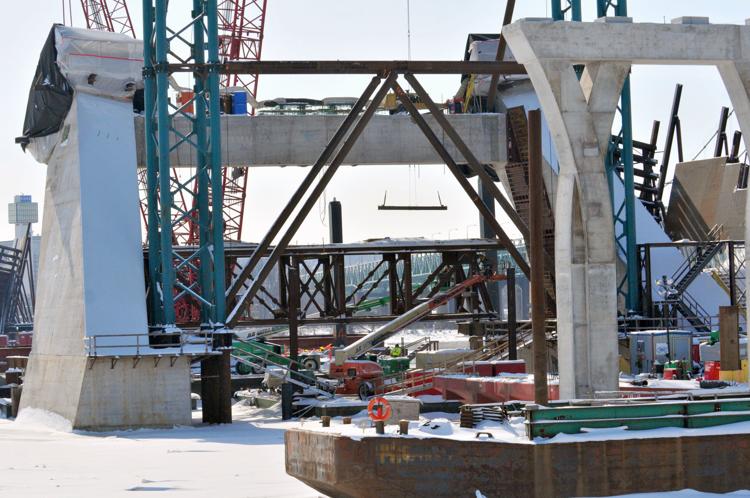 The new Interstate 74 bridge construction