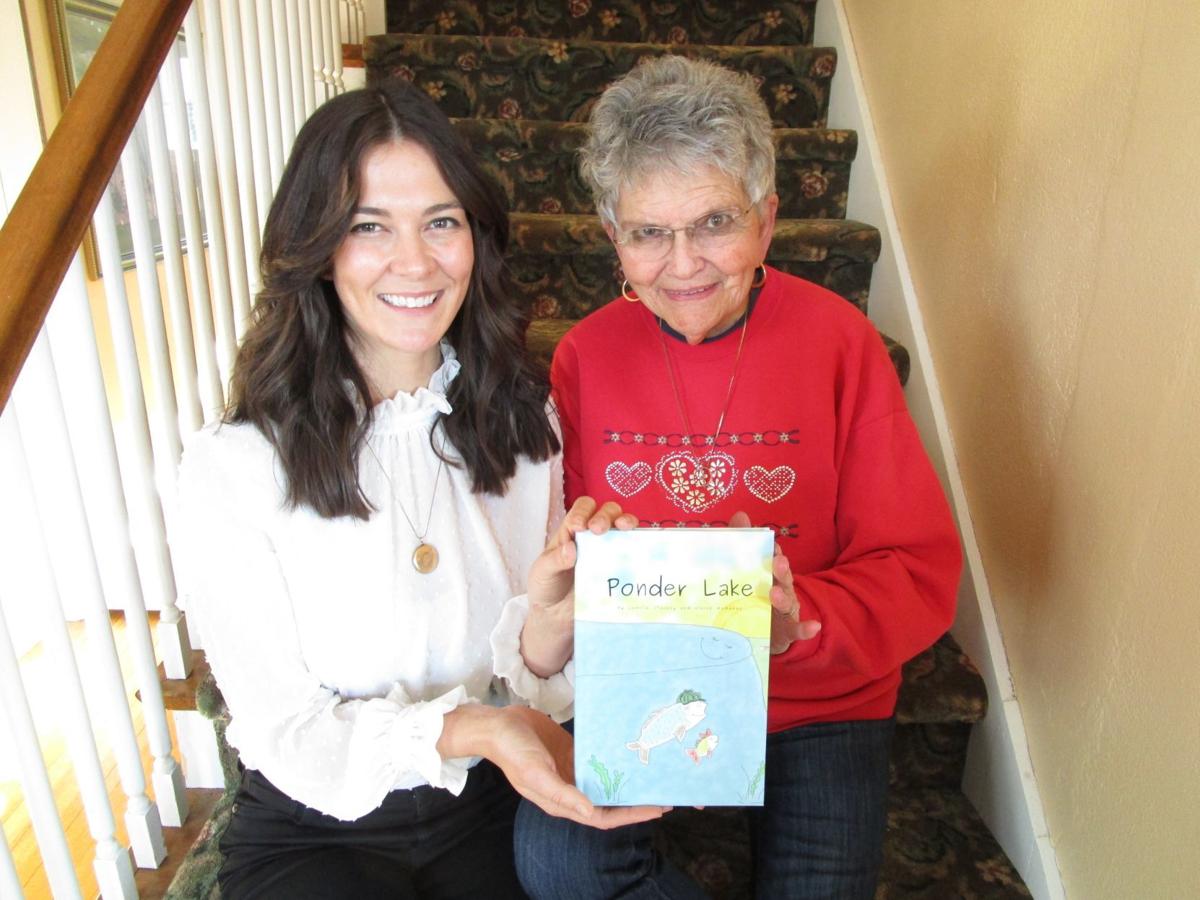 GENESEO — Allen DePorter was "friend, buddy and best pal" to his 17 grandchildren, including sisters Claire (Repass) McManus and Camille (Repass) Starkey, formerly of Geneseo, now both married and living in Denver, Colo.
The sisters recently self-published a book, "Ponder Lake," in memory of their late grandfather about his journey with dementia, coupled with the lessons they learned from him about always being kind.
During a recent visit McManus made to Geneseo to visit her mother, Kathleen Repass, she presented her grandmother, Judy DePorter, wife of the late Allen DePorter, with a copy of "Ponder Lake." 
The DePorters lived on a farm in Milan, on property bordering Sherrard.
"There is a pond on the property, and it is called 'Pond'r Lake," McManus said. "Gpa always thought it was funny that some thought it was a pond, and some called it a lake. We titled our book 'Ponder Lake' to reflect the correlation to the brain/pensiveness/memory."
The most important lesson DePorter's grandchildren learned from him is that it's very important to always be kind because you don't know what troubles are on someone's mind, McManus said, explaining the message in "Ponder Lake."
You have free articles remaining.
"It's the story of friendship and respect in the face of insurmountable change, which aims to help children understand the difficulties of memory loss associated with dementia in those they love," she said.
The work of illustrated fiction is told from the perspective of a lake that sees everything happening in its waters.
Readers are invited to dive into "Ponder Lake," where they will meet Al, the most beloved fish in the lake. He and his friends swim, splash and play every day — until one afternoon, Al doesn't recognize someone he knows.
"With the help of his granddaughter, Al navigates the waters of change that are outside of his control and teaches us about the power of love, understanding and empathy," McManus said.
Artist Kimbie Noble, Texas, did the book's illustrations.
"Ponder Lake" gently introduces young readers to the realities of dementia and reminds them that love is more powerful than any illness can be, McManus said.
"Ponder Lake" is available to purchase at both MIVA and Pegasus Gifts in downtown Geneseo, and online at barnesandnoble.com. All proceeds from the purchase of "Ponder Lake" will be donated to the Alzheimer's Association Illinois Chapter.