DAVENPORT — He first entered politics because, as he put it, he was concerned with the "fundamental nonsense of government."
So he became mayor of a big town. Then governor of a medium-size state.
And now, former Colorado Gov. John Hickenlooper wants the biggest job of all: president of the United States.
Stumping before a modest crowd of voters on Tuesday night at Barrel House in downtown Davenport, the 67-year-old Democrat from Denver made his case to be the Democratic nominee for president.
His candidacy has two main planks: business acumen and executive experience.
"I really believe I'm the only person running who's actually done what everyone else just talks about doing," Hickenlooper said in an interview before the Barrel House event. "We've done it in Colorado. And we've created a model by which we can expand it to the entire country."
A centrist Democrat with socially liberal and pro-business leanings, Hickenlooper was an entrepreneur who founded a successful business, Wynkoop Brewing Company, in Denver. He attended an East Coast college, Wesleyan University, where he also earned an advanced degree. He was a popular two-term governor of a purple state.
But politics have changed, many Democrats have argued. And in light of polarization, many liberals believe the Democratic nominee should be a progressive, not a moderate.
On Tuesday Hickenlooper defended centrism as a winning strategy for Democrats.
"I don't think we can beat Donald Trump by promising to take away private insurance from 180 million people, or guaranteeing everyone a government job in a Green New Deal," Hickenlooper said.
"Politics is not unlike business in that it's the alignment of self-interest," he added. "You have to get the different parties to any conflict to sit down and listen hard enough to each other so they can get some respect. Once they've got some respect, they can collaborate."
Voters at Barrel House asked Hickenlooper a wide range of questions.
Days after the mass shootings in El Paso, Texas, and Dayton, Ohio, which killed a total of 32 people, the event's most salient issue was gun control.
Hickenlooper also called for a higher minimum wage, but said that the minimum wage should not necessarily be $15 everywhere and instead should follow a "sliding scale" to avoid "putting businesses out of business."
You have free articles remaining.
Illinois is poised to gradually increase its minimum wage to $15 over the next six years. Iowa's has been $7.25 an hour since 2008.
"The problem we have now is that the minimum wage has stayed so low for so long," he said. "In Denver we did a study that 40% of the homeless were working 40 hours a week, full-time jobs. They couldn't afford rent. That's not America."
On health care, Hickenlooper backed universal coverage but criticized ideas to abolish private insurance, as other candidates have proposed.
On his vision for the federal role of education, he said that the federal government should "take the best practices from all the states and ... facilitate their adoption. I don't think that the federal government should come and tell states how to do their education system. I think there are too many states that wouldn't stand for that. And the Constitution is pretty clear on that."
Hickenlooper, who was governor of Colorado from 2011 through early 2019, oversaw the state's legalization of recreational marijuana. It was a signature issue that gained national notoriety years before other states, including Illinois, legalized pot.
Caucusgoers in attendance on Tuesday night said that Hickenlooper hit the right notes. Still, some younger voters expressed a desire for brawnier policy proposals, particularly on climate change and gun control.
"Universal background checks aren't radical enough for me," said Nia Howze, a rising sophomore at Rice University and graduate of Pleasant Valley High School. She and fellow PVHS alums said voters her age want "change" after years of federal inaction.
Hickenlooper is lagging in a crowded field of candidates. A recent poll from Quinnipiac University showed him at 0% support.
"Trump has made people feel their identities so powerfully," Hickenlooper said in an interview before the event. "They're not as interested in straight white males. That's not anything good or bad, it's just what it is. I don't use it as an excuse. It's always hard to raise money for a campaign."
Because of his lackluster polling and fundraising, some in the party have asked Hickenlooper to drop out and run for the U.S. Senate instead. Colorado Sen. Cory Gardner, a Republican, is up for re-election in 2020, a race considered a tossup.
When asked if he would consider running for Senate, Hickenlooper said he is "100% focused" on his bid for president.
"I wouldn't feel right with myself if I didn't give it 100% of my effort," he said. "We may only be at 2% — some polls even less than that — but we are known, a recognized name, and it's hard to predict how a campaign will trend."
080719-mda-nws-hickenlooper-011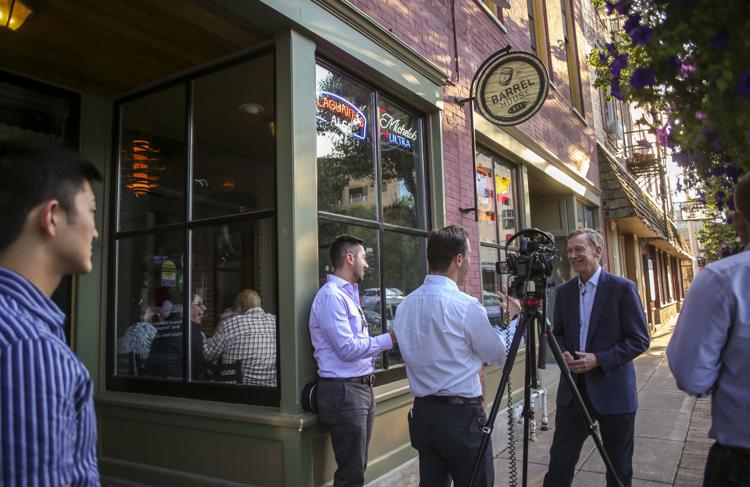 080719-mda-nws-hickenlooper-001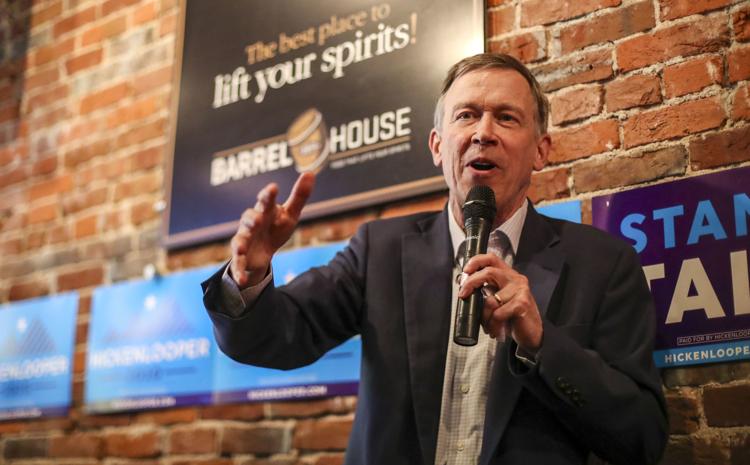 080719-mda-nws-hickenlooper-002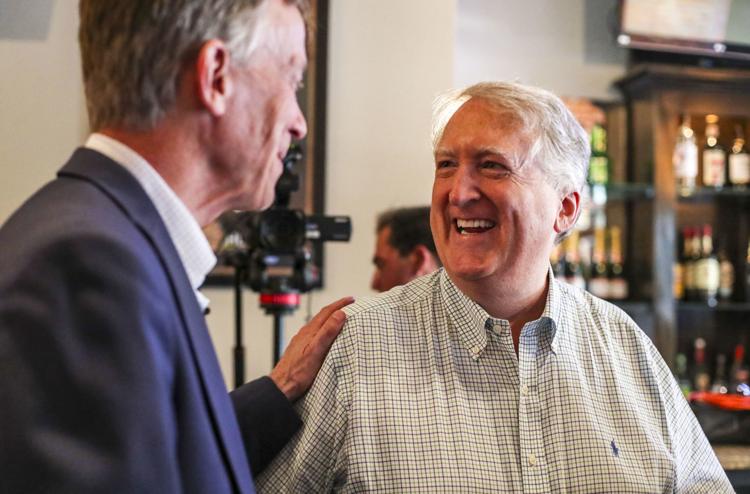 080719-mda-nws-hickenlooper-003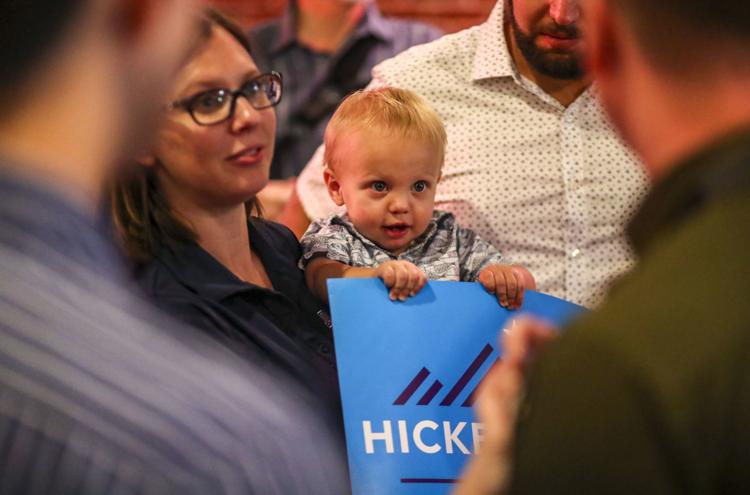 080719-mda-nws-hickenlooper-004
080719-mda-nws-hickenlooper-005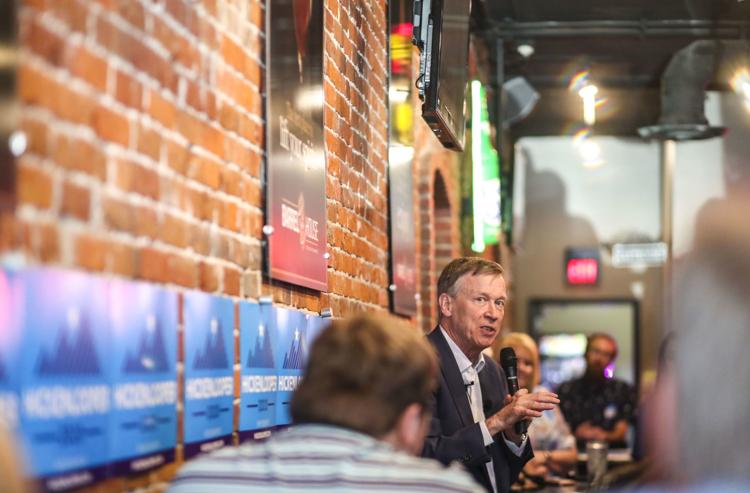 080719-mda-nws-hickenlooper-006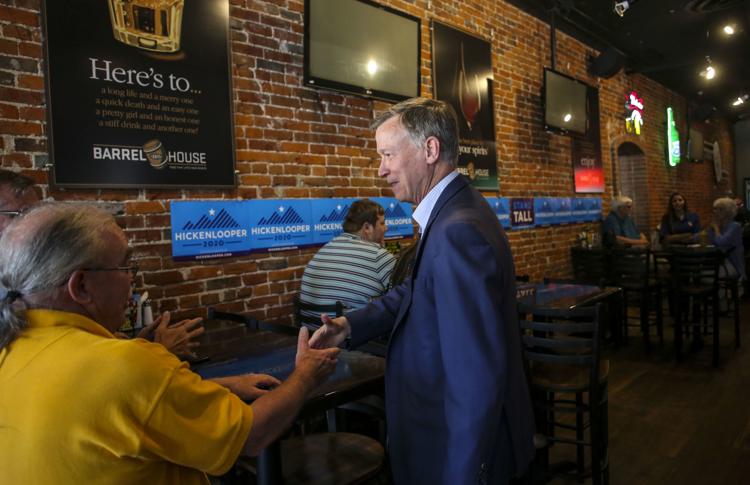 080719-mda-nws-hickenlooper-007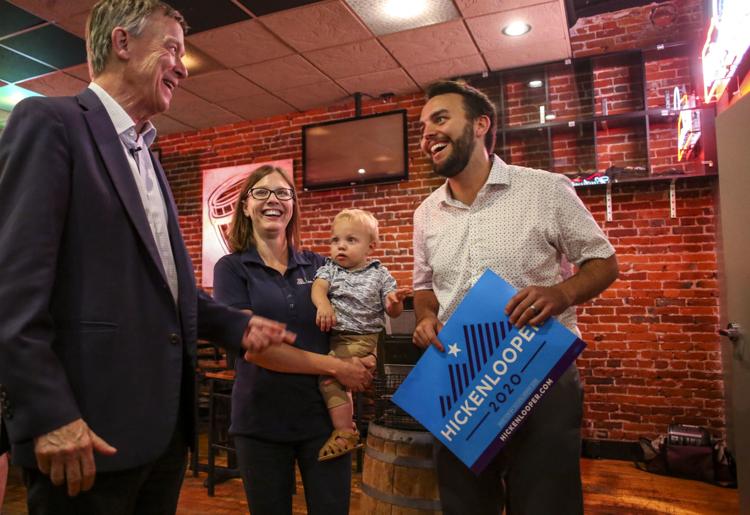 080719-mda-nws-hickenlooper-008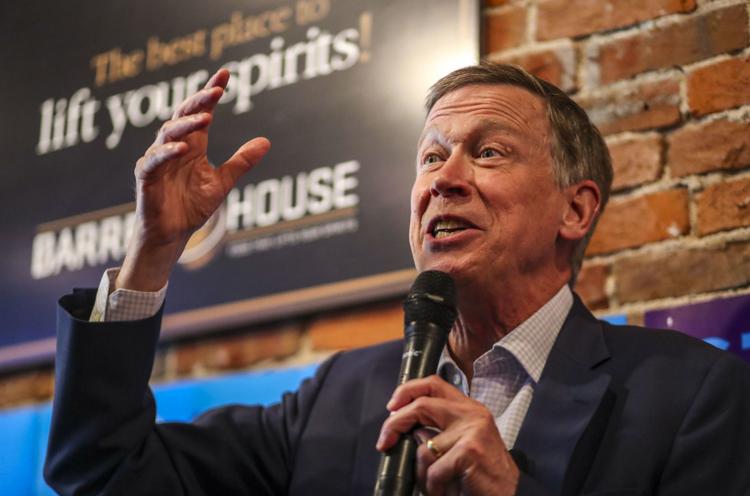 080719-mda-nws-hickenlooper-009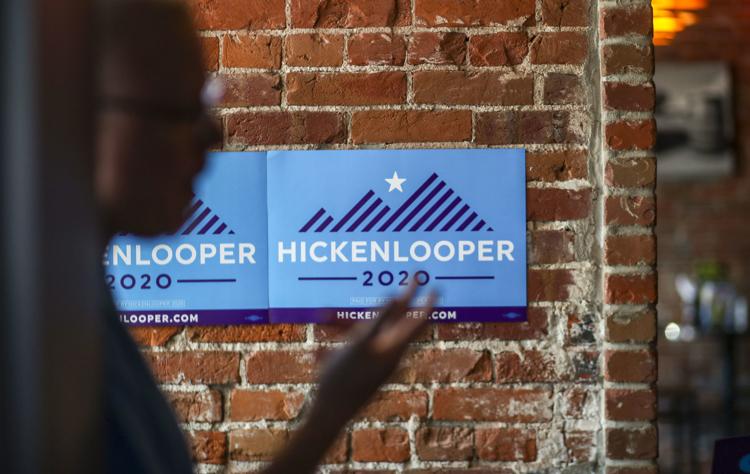 080719-mda-nws-hickenlooper-010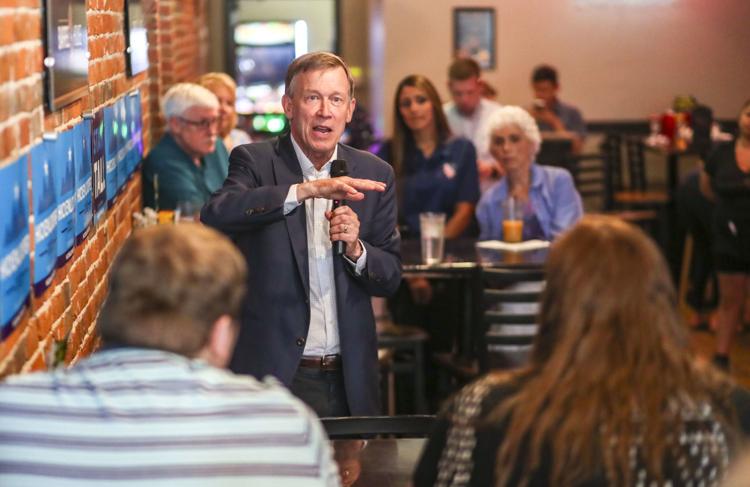 Iowa Caucus: Meet the 2020 candidates