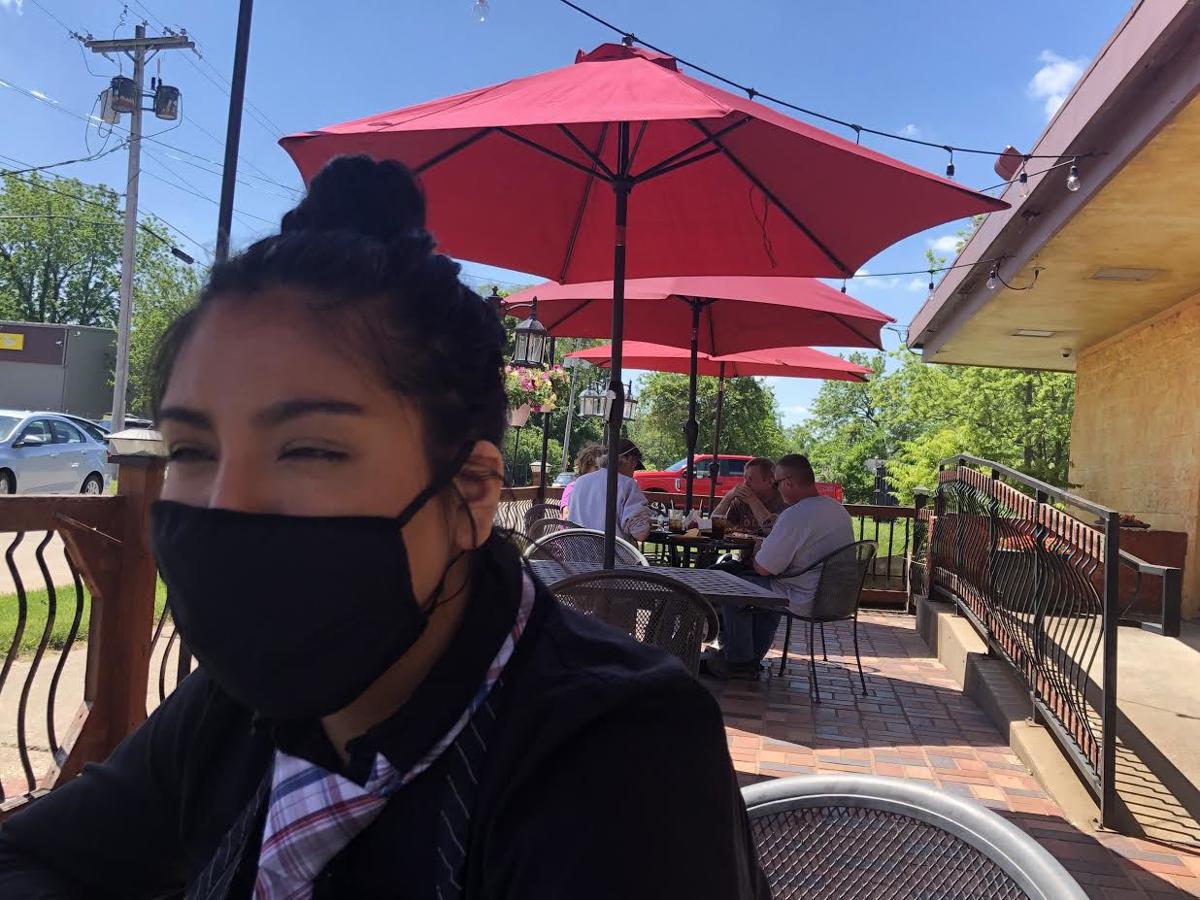 Monse Moreno felt like somebody coming home.
She's worked at Los Agaves on Avenue of the Cities in Moline off and on for about five years.
But waiting on people for more than just curbside pickup means more to her than just bigger tips.
"It's kind of exciting, to get to see all your regulars," said Moreno as the restaurant began serving customers at tables outside Friday as Illinois began to reopen. "It's been a long three months."
To her, 10 tables outside to wait on is better than nothing. "To be able to start slowly taking a step forward," she said, "it's a relief, like financially."
Better tips means better pay, too, all of which helps pay for her college costs.
And she's hoping to see the rest of the team there soon, too.
"This isn't even half of the staff," she said. "Half of the staff is still unemployed."
She's hoping with the sunny weather Friday noon that things will get busy during dinner. "We are hoping that it will bring at least double the business of carryout business."
Preparation included disinfecting everything, making sure all tables were 6 feet apart and adhering to manager Victor Figuera's edict of having salt and pepper in packets, not shakers, and chips and salsa baskets cleaned after every serving and following all CDC guidelines.
Despite temps in the lower 70s and a breeze that was a bit challenging during the noon hour, two longtime friends, Kylie Kelley of Silvis and Alexa Meraz of Carbon Cliff were very happy to reclaim an old routine.
Meraz, there with her son, Lorenzo, too, said the experience Friday gave them "a new appreciation."
"It feels so good," Kelley said. "We didn't realize how much we took it for granted when we could do it every day."
Get local news delivered to your inbox!
Subscribe to our Daily Headlines newsletter.