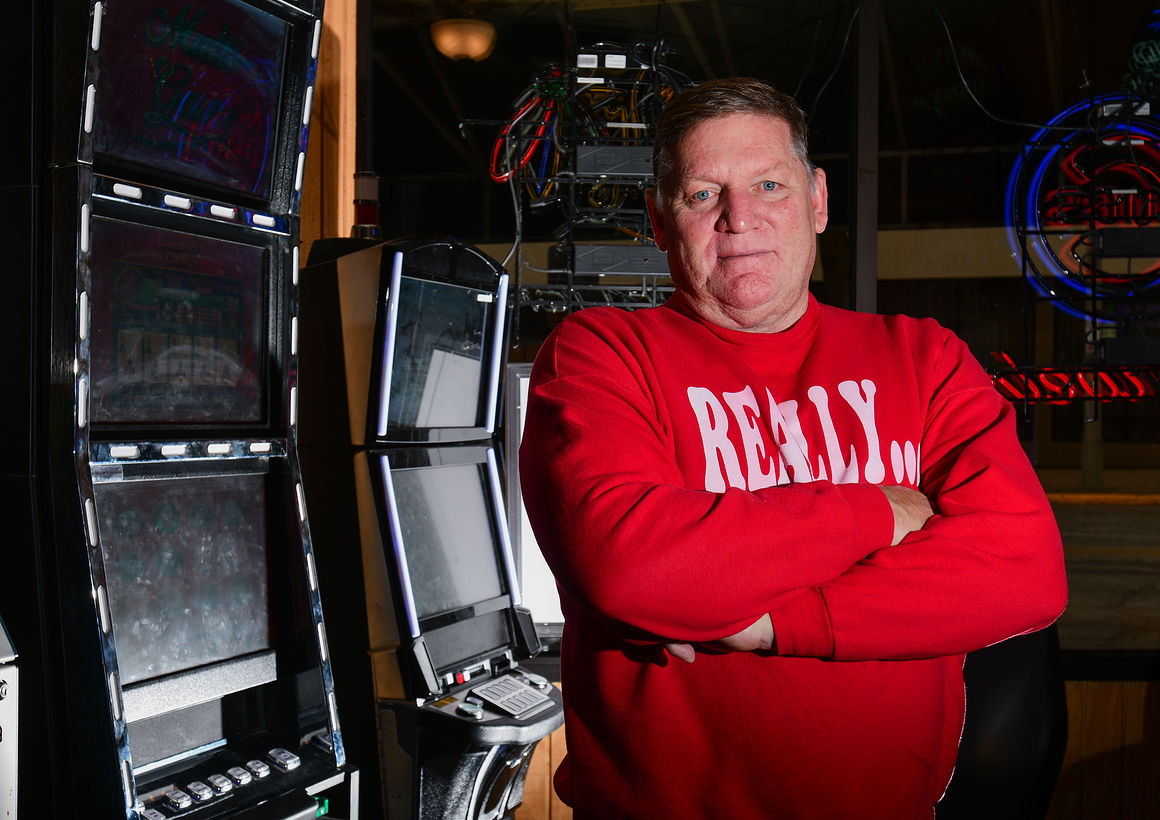 ROCK ISLAND -- When video gaming  became legal in Illinois in 2012, local leaders were skeptical about how much revenue it would bring in to their respective communities.
East Moline Mayor John Thodos was one of those skeptics. "I had not anticipated any great things to come out of it," Mayor Thodos said.  "But, it has become a good revenue source for the city," he said of the $279,533 his city has taken in  from video gaming.
Overall, 17 cities and villages in the Illinois Quad-Cities have taken in $2.27 million as their share of video gaming revenue since its inception.
Statewide, municipalities have taken in more than $140 million. The state's share is more than $700 million.
In Rock Island, the city has received $364,361 since 2012 in video gaming revenue. Rock Island Mayor Dennis Pauley said the money has helped the city.  The city is forecasting about $140,000 in revenue from video gaming in the calendar year 2017 budget.
"It's (revenue) definitely growing," Mayor Pauley said.
In addition, the city takes in between $4 million and $5 million annually from Jumer's Casino Rock Island. Jumer's Casino spokesman Bill Renk declined this week to be interviewed on the impact on video gaming on casino revenues, though he said last spring that the machines had altered the nature of gambling in Illinois.
In an email this week, Mr. Renk said, "Since the introduction of VGTs (video gaming terminals) in Illinois, the total gaming revenue base in the state has increased dramatically and Jumer's Casino and Hotel has continued to be the leading revenue generating casino in the Quad-Cities through October."
Since 2011, Jumer's has been owned and operated by Delaware North. News reports indicate Delaware North has also joined the video gaming field, acquiring earlier this year GEM (Gaming and Entertainment Management - Illinois LLC), the third largest video gaming terminal operator in the state.
Moline has received approximately $430,000 from video gaming since 2012.
"It goes into our general fund," Mayor Scott Raes said. "I, quite frankly, was skeptical. We do have three casinos around here. I was surprised at the popularity."
Before video gaming became legal, Mayor Raes said he used to receive complaints on establishments having illegal gambling, such as pull tabs.  "We'd get some complaints once in a while that we should do something about that," he said. "Since it's regulated by the state, we haven't received any of those calls."
Not every community has video gaming in Illinois.
The Illinois Gaming Operators Association (IGMOA) represents video gaming terminal operators who provide the machines for establishments and the industry as a whole. In 2015, IGMOA commissioned a study that found video gaming tax revenue could grow to nearly $500 million a year if about 150 communities that do not allow video gaming opted in.
The city of Geneseo is among those that do not allow video gaming.
"It has been discussed twice," said city administrator Lisa Kotter via email. "Both times it failed to pass a vote of the council.
"The most recent of the discussions was in the last year. This last time, it just died for lack of action ..... no one made a motion to carry it forward for consideration."
Rock Island Ald. Steve Tollenaer, 4th Ward, said while the morality of video gaming is questionable, as long as other communities have it, "I think Rock Island has to promote it and be competitive with other establishments in our sister cities.
"I think it has saved a lot of mom and pop bars and grills. I'm in favor of it."
Jeff Rusk, owner of Steve's Old Time Tap in downtown Rock Island, said the video gaming revenue has helped his business.
Bill Cox owns six bar/gaming parlors in Milan, Silvis, Colona, Princeton, Kewanee and Galva called Vega's. He also said business has been good.
"The cities hold control of the number of liquor licenses they're going to allow," Mr. Cox said. "There's a ton of revenue being generated for the state and the cities."
Even smaller communities such as Cordova have taken in a share of the video gaming revenue. According to the state, the village has received $5,587 in video gaming revenue.
"It's not a huge thing, but it has helped," Mayor Dean Moyer said. "People are going to gamble anyway. Every little bit helps."
Some may question if and when video gaming will reach a saturation point in Illinois.
"Like any other form of gambling, you win and you lose," Mr. Cox said. "I don't want to see anyone get hurt by this."
VGTs can be seen at local truck stops and convenience stores, as well as bars and restaurants. In Rock Island, across the street from the county courthouse, there is a video gaming parlor/coin laundry that serves alcohol.
An estimated 2 million people are pathological gamblers, according to the National Council on Problem Gambling. An additional 4 to 6 million people, or about 2 to 3 percent of the population, fit the criteria for problem gamblers - those whose gambling habits cause problems in their daily lives.
The American Psychiatric Association estimates less than 10 percent of problem gamblers seek treatment.