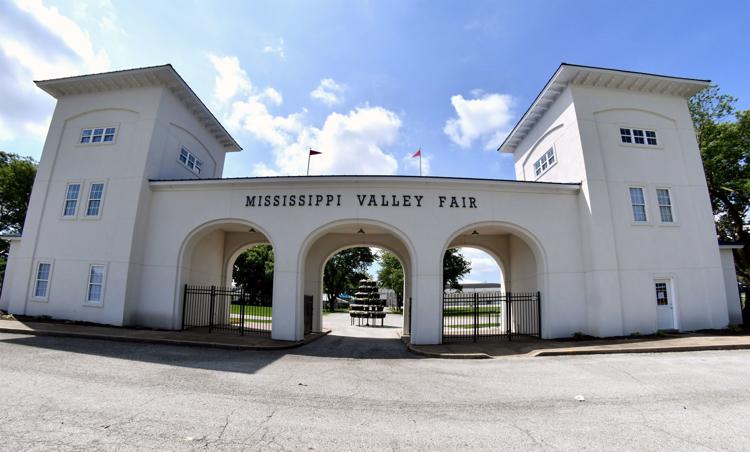 The Twin Towers of the Mississippi Valley Fairgrounds turn 100 years old this year, just like the fair itself.
Facing West Locust Street, the towers served as an entrance to the first fair, as well as a focal point and offices, uses that continue today.
Designed by noted Davenport architect Arthur H. Ebeling (1882-1965), the towers are 112 feet long, 20 feet square and three stories high.
Two years ago they underwent a $300,000 renovation, including new insulation, heating, plumbing, wiring, a steel roof, windows and wireless connectivity.
Wood in the towers that had become rotted was replaced and covered by a new white stucco, which is illuminated by exterior lighting. New pennants fly atop the flagpoles, one on each tower.
The building also is now handicapped-accessible.
In addition to designing other buildings at the fairgrounds, architect Ebeling's credits include the 10-story Kahl Building in downtown Davenport as well as the Kahl mansion that is now converted into senior living apartments, the former elementary school at Davenport's Sacred Heart Cathedral and the Joseph Bettendorf mansion that is now Rivermont Collegiate Preparatory School.