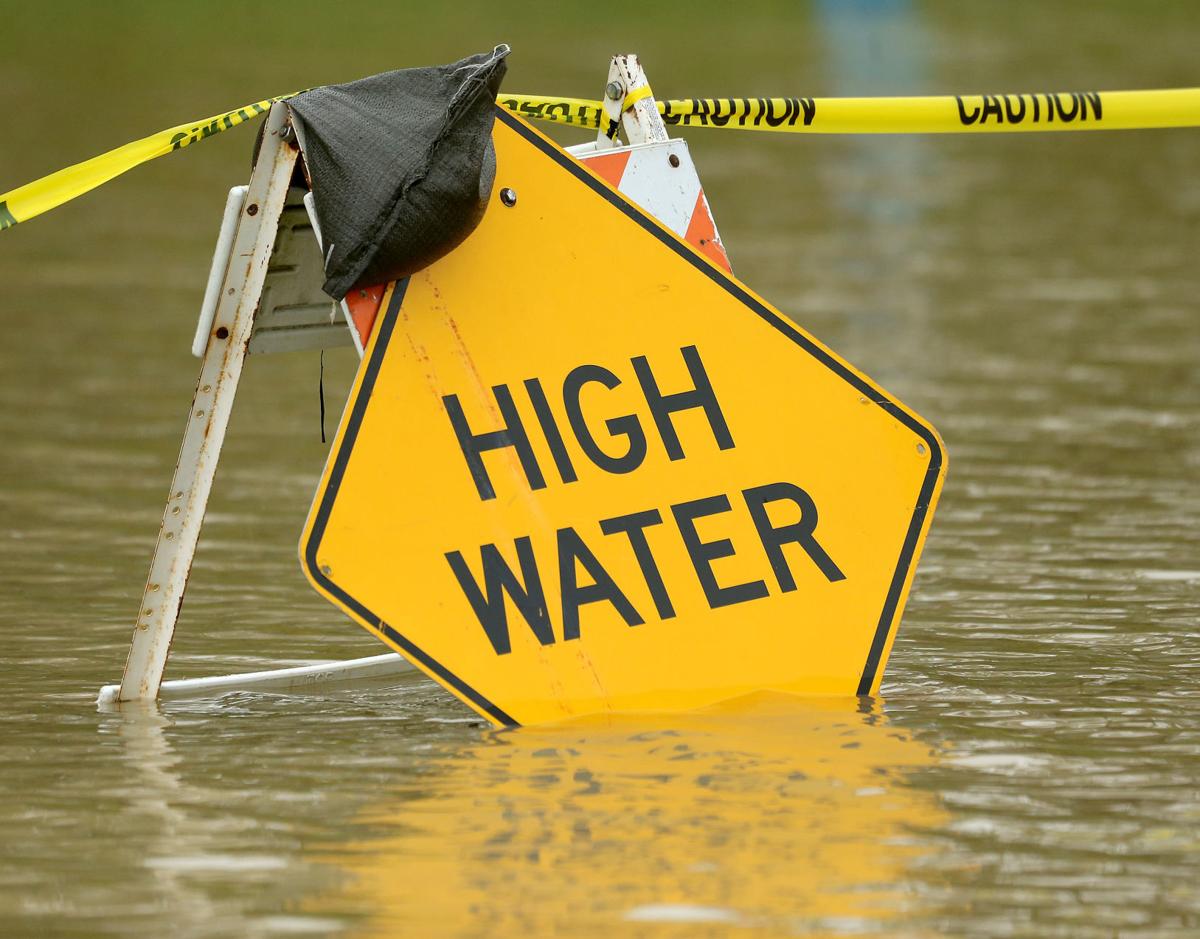 A series of heavy thunderstorms that dropped more than 2 inches of rain in a 31-minute span at one point Friday night into Saturday morning caused Quad-City area police to shut down many roads as drivers became stranded in flooded streets.
Police in Davenport shut down River Driver between 3rd and 4th streets as the water quickly rose catching several drivers whose cars stalled in the roadway.
Water also was working its way into the Carver Physical Education Center at Augustana College, Rock Island.
Streets also had to be shut down in Rock Island, Bettendorf and Moline.
Meteorologist Brian Pierce of the National Weather Service, Davenport, said that at Lock and Dam 15, Rock Island, rain gauges indicted that between 10:41 a.m. and 12:12 a.m., 2.4 inches of rain fell, with 2.02 inches of that falling within a 30-minute time frame from 11:41 p.m. to 12:12 a.m.
The storms were moving slowly which allowed them to dump large amounts of rain over one area, a process meteorologists called training.
A spotter report as of 12:30 a.m. was 3.77 inches of rain in Davenport near Bettendorf.
The National Weather Service was reporting at 12:30 a.m. that 1 to 3 inches of rain had already fallen over the area. 
The flash flood warning for the Quad-Cities is to remain in effect until 5:45 a.m. 
There also was a spotter report of 2½ to 3 feet of water over Middle road just west of Belmont Road in Bettendorf.
MidAmerican Energy was reporting 153 customers without power at 1:03 a.m. Of those, 133 were in the Illinois Quad-Cities and 20 were in the Iowa Quad-Cities.
A dry line will move through the area about 1 p.m. Saturday that will bring additional storms. However, those storms will be fast-moving, with the hazards being dangerously strong winds, some hail and possibly an isolated tornado. Rainfall amounts from those afternoon storms are expected to less than an inch as they will be moving quickly over the region.
Get local news delivered to your inbox!
Subscribe to our Daily Headlines newsletter.