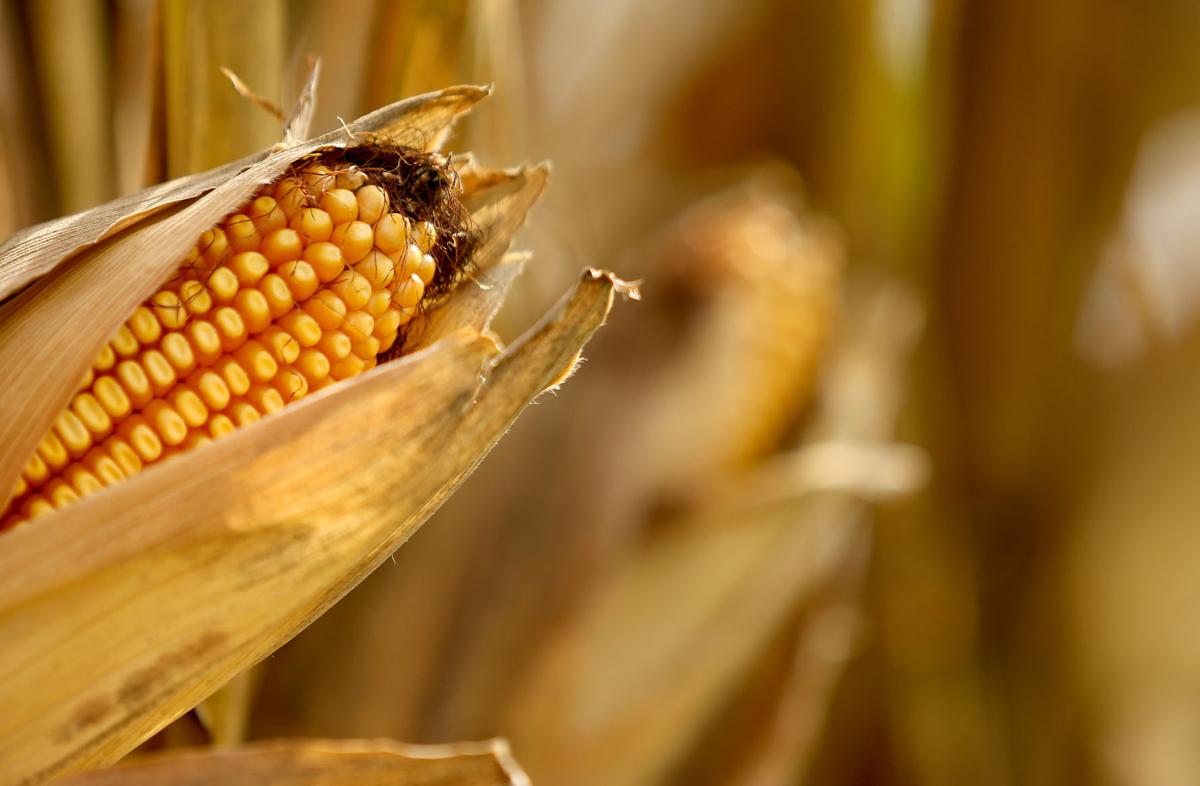 Midwest farm crops took heavy losses in Monday's violent derecho wind storm, with the most damage in the Quad-City region appearing to have occurred to corn along the U.S. 30 corridor north of the metro area. Damage also is worse in Iowa than Illinois.
Logan Lyon, an agriculture risk specialist with Lee Agency, a Muscatine-based insurance company operating in 17 states, said he had heard of heavy losses in Cedar and Clinton counties.
Aerial photos show "significant crop damage closer to Cedar Rapids," he said. "It follows Highway 30 fairly closely."
State Climatologist Justin Glisan concurred, saying the middle third of the state took the brunt of the straight-line winds.
Iowa Agriculture Secretary Mike Naig termed statewide damage as "significant, severe" with negative effects on 10 million of the state's 24 million acres devoted to row crop production.
Based on conversations with counterparts in Illinois, damage in that state seems "minimal compared to what we're seeing here in Iowa," Mark Licht, assistant professor of agronomy at Iowa State University, Ames, said.
Naig added that "tens of millions" of bushels of grain in storage was damaged or destroyed. It will take time to get a clear view of the financial, crop yield and production losses, he said.
When wind flattens corn plants to the ground there is damage because that means the ear will be in contact with the ground and subject to mildew and fungus.
"Virtually half of the ear could be spoiled," Lyon said.
But even more importantly, corn plants lying on the ground are difficult, if not impossible, to harvest, Virgil Schmitt, an agronomist for Iowa State University Extension, said.
At this time of year most of the corn plant's energy is going into producing kernels, not growing, so the stalk will not right itself, he said. "There might be some goose-necking back up, but I would not expect a lot."
"The newest corn heads (the harvesting part of a combine) do a remarkable job (of picking up corn) if the ear is close — but above — the ground," he said. "But if it is on the ground, it is not harvest-able."
Soybeans were not so damaged because they are still growing vegetatively as well as flowering, setting pods and filling the pods, all at the same time.
"They should do a halfway decent job of righting themselves," Schmitt said.
"They may look fairly gnarly, but when they drop their leaves at the end of the season, they will look good," he said.
One option for farmers with corn is to chop it into silage for cattle feed, but that is beneficial only if they have cattle.
Well over 90% of Iowa farmers carry crop insurance, "but it never makes a farmer whole," Naig said. "But it is an important safety net."
— Rod Boshart at The Gazette contributed to this report.
Get local news delivered to your inbox!
Subscribe to our Daily Headlines newsletter.