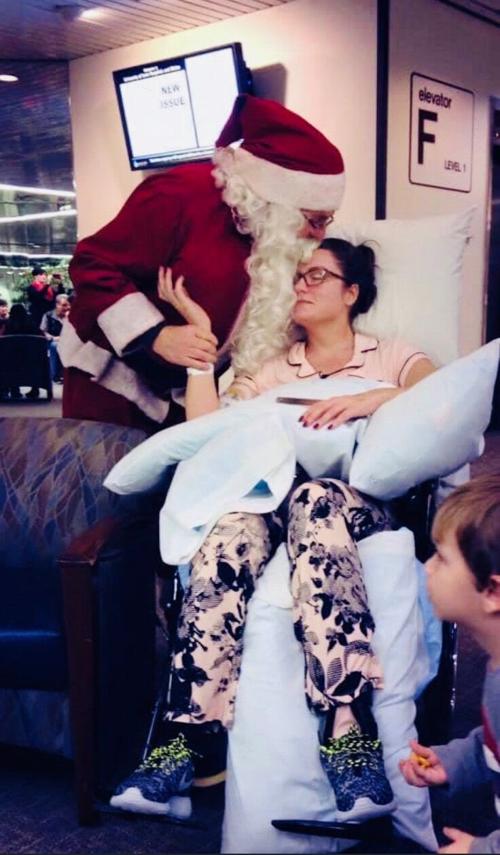 Tom Steele was known for his success in the construction field and his ever-growing business.
After learning the construction trade, he eventually started T. Steele Construction in 1997. He owned several businesses, including Xcel Consultants, Steele's Farm, Steele's Pond — the latter a housing development that he built near a pond — and many others. He was also a partner in B.S. Crane and QC Blasting and Coating.
But it's clear to those who were closest to him, his work ethic and success were not his biggest accomplishments.
"I would say his biggest (accomplishment) is that he's such a great human being," Deb Steele, his older sister, said. "I think it's going to be a while before we hear all the different stories and lives he's touched."
That thought is repeated over and over by relatives about Tom Steele, 61, who was killed in an accident last Wednesday when his bulldozer encountered some problems while building a road to a cellphone tower on a Kentucky mountaintop.
Services to celebrate his life will be held at 10:30 a.m. Monday, Oct. 19, at the Halligan-McCabe-DeVries Funeral Home, 614 N. Main St., Davenport.
The thought that he helped so many people is topped only by the thought that the family doesn't know just how many because he kept his help so quiet.
"He did things for people without telling anybody," Anna Oliver, his niece, said. "He didn't like to brag. People are coming out of the woodwork telling us things he did for them."
John Oliver, his brother-in-law for 38 years, is a vice president at his company. His office is just a few doors down the hall from Steele's office. He's amazed how Steele always had time for everyone, no matter who appeared unannounced at his office door.
"He was the same way with the public," John Oliver said, adding that Steele always remembered where he came from.
"He's had hard knocks in his life. He knows where he came from. He's always had a hand out to help people."
That included second chances, John Oliver said, including to those that did him wrong.
When those who knew Steele recount stories about him, two are among the favorites.
On is the time Steele drove to Iowa City on Christmas Eve and visited his niece in the hospital while dressed as Santa, then let any other kid in the hospital sit on his lap.
"Tom had eight kids and 16 grandkids, and he drives to Iowa City and cheers up Abbie on Christmas Eve.," Melissa Oliver said. "My daughter is paralyzed from the waist down on her left side (at the time). And he dressed up as Santa to make our Christmas."
Another is the story of his kindness to a man he didn't even know who was about to go overseas to serve in Afghanistan. Steele let him and his family have the run of things at Steele's Pond so they could go boating and fishing.
"There was no stranger," Melissa Oliver said. "He was everybody's dad."
He also brought his kids to the Thanksgiving event at SouthPark Mall to work at it so he could teach them the lesson of helping others.  
He was an innovator, a helper, a mentor and was looking to create a campground and a car wash before his life ended. A Taco John's in Milan that he helped build will be opening soon. He had already erected the RIA Federal Credit Union in Milan and a strip mall.
"He could visualize things, see the end result," Melissa Oliver recalled. "People would think he was crazy."
Deb Steele believed Tom Steele's married daughter Carly Leech may have summed up him best in a post she made online. It read: "He was a visionary, a problem-solver, a businessman and an overachiever. He has the kindest heart and soul. He gave everything he had for the people he loved. He was patient, gentle and generous ...." 
"I think he was put on earth to make other people happy," Melissa Oliver said, summarizing his life. 
Get local news delivered to your inbox!
Subscribe to our Daily Headlines newsletter.