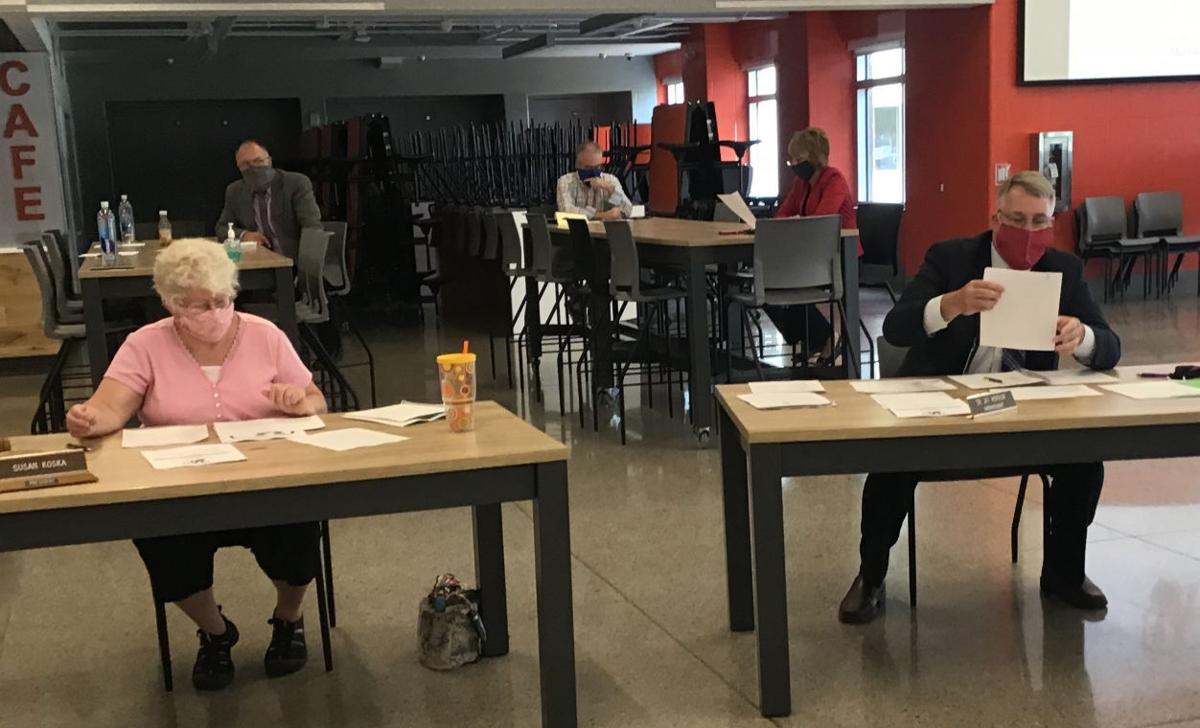 The East Moline and United Township school districts have received a $20,000 grant to help complete phase 1 of a plan to provide an extensive, Wi-Fi network for all students.
Last month the districts received a $100,000 transformational grant from the Quad-Cities Community Foundation for the project, an award intended to provide a spark leading to other grants.
The award from the Kenneth and Sharon Glassman Fund is just such a spark, according to a news release from the community foundation.
With 40 languages spoken in the two districts, and many low-income families, the districts have many families who cannot afford to pay for internet service, causing a problem with schools relying on remote learning during the pandemic.
The project's first phase will provide high-quality, high-speed Wi-Fi to about 50 students in the Oak Grove area along 7th Street in East Moline, along the Mississippi River.
The goal is to eventually have all of the UTHS district and all of its five feeder schools — East Moline, Carbon Cliff, Silvis, Colona and Hampton — aligned with the program. The cost for that is estimated at $4 million to $5 million and will require other grants, Superintendent Jay Morrow said.
"The ultimate goal is to eliminate the digital divide," he said.
As for the Glassmans, Sharon was a quiet, thoughtful person who worked at the East Moline International Harvester Plant and her husband, Kenneth, was a welder at Johnson Sheet Metal, according to the news release from the foundation.
People remember Sharon for her cheerful, kind-hearted sensibility and Kenneth for his iron-clad work ethic that filled him with a sense of duty and purpose, according to the release.
Before they died — Kenneth in 2011 and Sharon in 2013 — the couple wanted to ensure their legacy would benefit the Quad-Cities community for generations to come, so they established a fund at the community foundation.
"We knew right away that this project would be something the Glassmans would want to support," Jim Tiedje, one of the Glassman Fund's advisors and a former trust officer at Quad-City Bank & Trust, said in the news release. "I could see right away how funding this project would be crucial to promoting virtual learning opportunities for students who need them most."
The completion of the project's first phase will mark a significant milestone along the journey to ensure quality internet access for all students for years to come, the release states.
"Anyone's legacy can be managed for the long-term benefit of our region," said Tiedje, who is confident that the Glassmans would be proud of the way their wishes are being upheld.