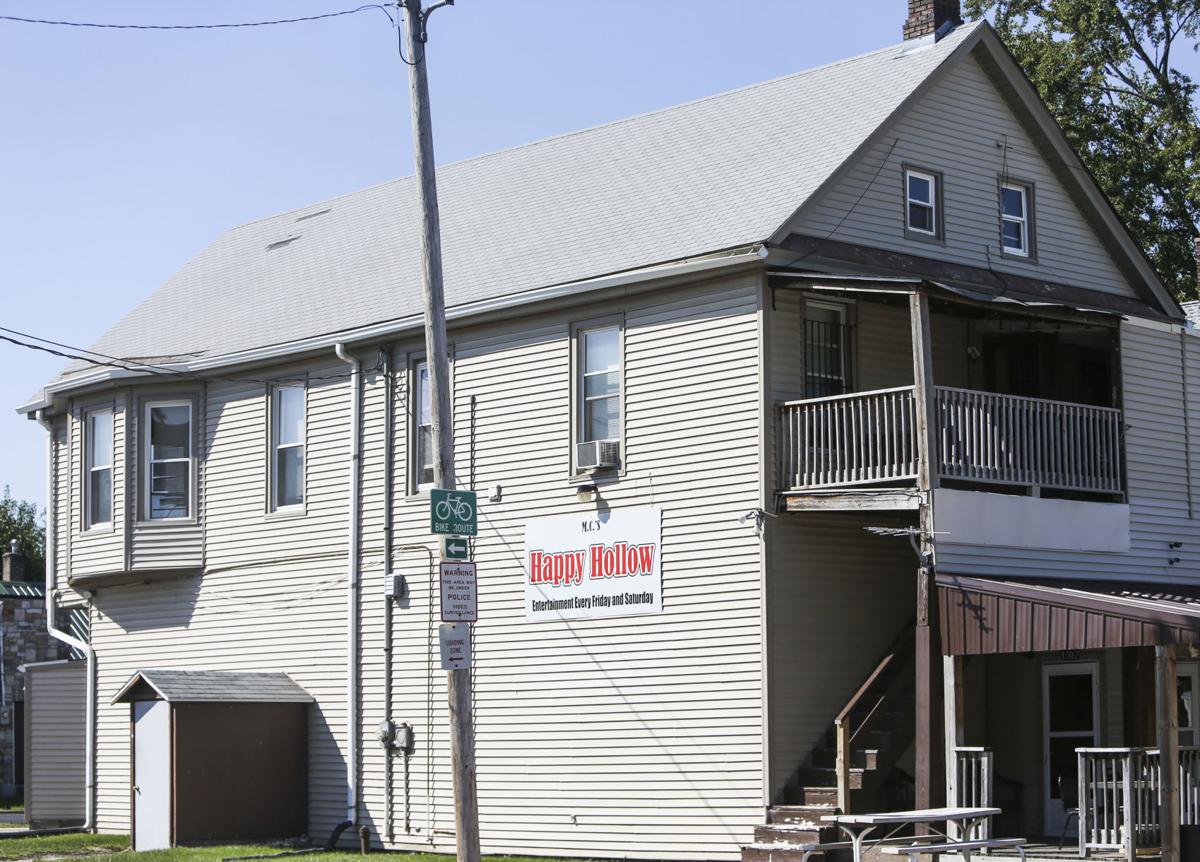 Aldermen voted unanimously Wednesday to table the annual liquor license renewal for MC's Happy Hollow, 1502 W. 14th St., and directed the city attorney and police chief to work with state regulators on devising options to address what one alderman labeled "a habitual nuisance property."
Police last week arrested and charged Kendrick L. Miller, 43, with felon in possession of a firearm after officers responded to Happy Hollow Bar for multiple reports of gunfire early Thursday, Sept. 9.
Officers canvassed the area and found several spent shell casings in the middle of the 1400 block of Washington Street and the west alley north of the bar.
"Two shootings within a month coming from their parking lot. Five different times we've tried to stop their liquor license," Alderman Ray Ambrose, Ward 4, said during Wednesday's meeting. "This can't go on any longer."
It was not immediately clear Wednesday night what other shooting incident Ambrose was referencing related to Happy Hollow.
"Myself and Washington Street neighbors meet regularly with the police, and every month the Happy Hollow parking lot has been discussed," said Ambrose, who moved to table the renewal of the bar's liquor license. "I'd like to ask for this to be tabled to allow (the city attorney) and the police chief to once again reach out to the state and try to get some direction."
Ambrose noted DMC Corporation, listed as the license holder for Happy Hollow, previously owned Don's Big 10, a downtown Davenport bar known for its rough and sometimes violent atmosphere that closed in 2006. 
The Quad-City Times at the time reported police calls to Don's had been an issue over the years as owner DMC Corp. requested annual renewals of its liquor license.
Attempts to reach a Happy Hollow representative were unsuccessful. Phone calls made to a number listed for the business would not go through Wednesday night.
City Attorney Tom Warner said city legal staff would reach out to state investigators with the Iowa Alcoholic Beverages Division in Ankeny and meet with Happy Hollow's owner.
The state's Alcoholic Beverages Division has final say when it comes to approving the license request.
Davenport tried several times to deny the now-shuttered Shenanigan's Irish Pub at 303 W. 3rd St a liquor license based on its public safety history but was overruled by the ABD, which is responsible for regulating and investigating complaints about alcohol establishments. Police responded to more than 2,000 calls for service to the establishment over a three-year period before the bar shut down in December 2019.
The final straw was a large fight that broke out at the pub during which a gun was fired and a bullet went through the window and narrowly missed a patron at Mac's Tavern, located across the street at 316 W. 3rd St.
Yet, the bar was not closed because the state suspended its liquor license but rather because the landlord terminated its lease.
Warner said Happy Hollow would still be allowed to operate and sell alcohol while its request for license renewal was under review.