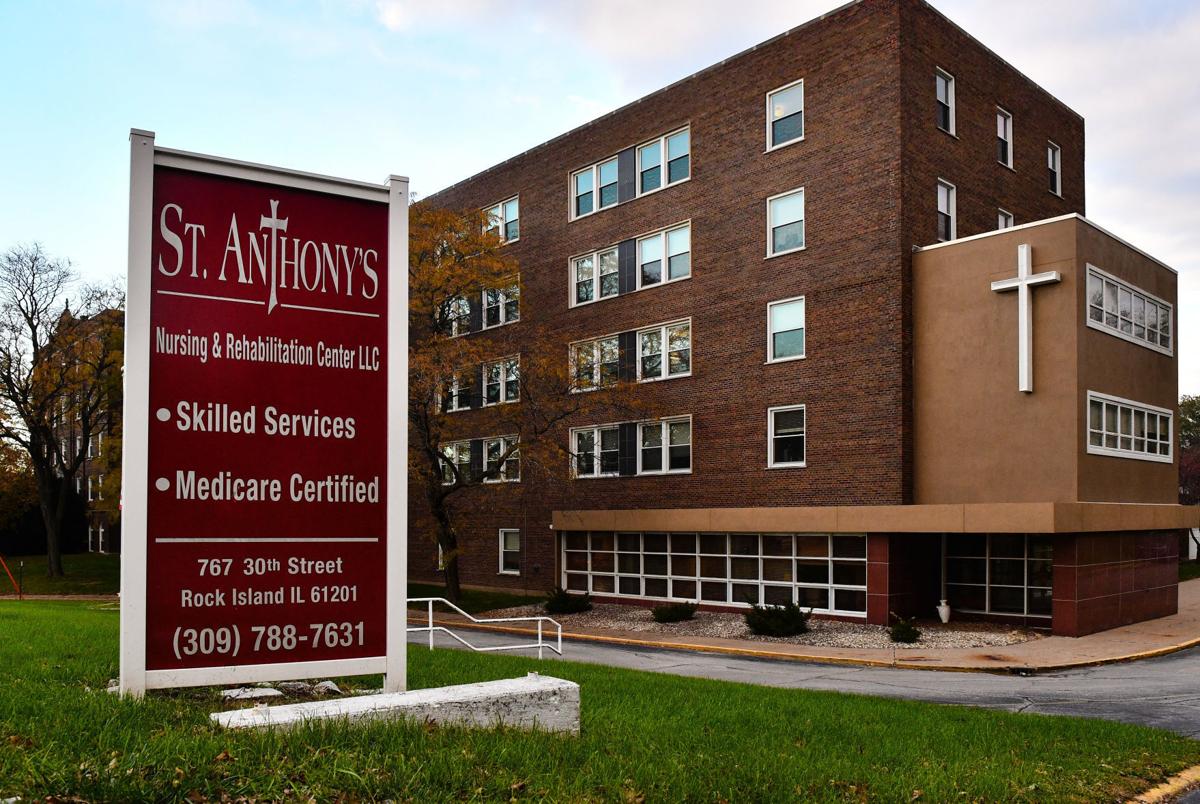 The report, published in April, states the facility "failed to monitor pain, establish control of severe pain and administer pain medication for two residents," one suffering from arthritis and the other from chronic leg pain and open wounds.
The fine was doubled due to the violations, which were labeled "high-risk designations," according to the IDPH report. 
The first incident
The first patient, suffering from arthritis in the right hip, was prescribed an order for a 5% lidocaine medicated patch to be placed on the hip every morning and removed 12 hours later. 
On Dec. 10, the patient reported to IDPH investigators that St. Anthony's "does not do a good job of managing pain." 
The patient reported frequent pain in the right hip and stated he/she does not receive pain medication in a consistent manner. 
According to the patient's medical record, a lidocaine patch was not administered for five days straight — from Dec. 7 through Dec. 11, 2018.
On Dec. 12, a licensed practical nurse (LPN) confirmed to IDPH investigators that the patient had not received the lidocaine patch because it was not "not available due to insurance reasons," and that "alternative pain medication had not been given" in its place. 
The second incident
According to the report, a second patient suffering from chronic leg pain was not given pain medication after being released from a hospital and also during a 45-minute dressing change of his wounds.
The patient was discharged from a hospital Dec. 3 with an order to receive narcotic pain medication every four hours as needed for pain. The patient reported a frequent pain rating of nine on a scale of 10 in his lower legs. 
On Dec. 10, the patient reported his pain medication was cut in half by St. Anthony's medical director. The following day, the patient's leg dressings were being changed and cleaned by an LPN. 
"It's burning and excruciating pain," the patient stated in the report. "Just imagine burning your finger on a hot stove and it's all over your calf. I didn't get a whole lot of sleep last night with the pain. If I can't get anything today, there will be no sleep tonight. They aren't telling me when I will be able to have something."
The IDPH report states that during the dressing change, the patient stated, "this is really going to hurt. I wish I had a leather belt to bite on so I don't scream."
The LPN reported the patient's entire right lower leg was reddened with scattered open areas actively draining a clear, yellow liquid. 
The patient stated he had not had any pain medication since being discharged from the hospital. The LPN told IDPH investigators she had given the patient some Tylenol about 15 minutes prior to the dressing change. 
The IDPH report states, "patient's care plan has no documentation of interventions to address his pain."
St. Anthony's director of nursing told IDPH investigators, "we should have called the physician, he is our medical director."
St. Anthony's Administrator Rachel May could not be reached for comment. No other supervisors were available for comment, having left by 3 p.m. July 3, for the holiday weekend. 
Ongoing problems
St. Anthony's has been fined tens of thousands of dollars by the IDPH in recent years due to multiple incidences of neglect and abuse.
The fines stem from incidents in which one patient suffered head wounds after falling down a staircase; another patient suffered from a broken knee after falling; and a patient who endured ongoing verbal abuse by an employee, according to the Illinois Department of Public Health's 2017 fourth-quarter report.
The patient who fell down the staircase was discovered alone at the bottom of the stairs after falling out of her wheelchair. That patient later died from head wounds sustained in the fall. 
Also in the fall of 2017, St. Anthony's was fined $2,200 for failing to protect a resident from financial abuse by a staff member.
The home of a patient diagnosed with bipolar disorder was sold to Rick Rhoads, the husband of St. Anthony's director of social services, for $10,000 despite being assessed a fair-market value of $82,769. 
Rhoads resold the home less than a year later for $95,000. A case alleging financial fraud is currently pending against Rhoads in the matter. 
Get Election 2020 & Politics updates in your inbox!
Keep up on the latest in national and local politics as Election 2020 comes into focus.