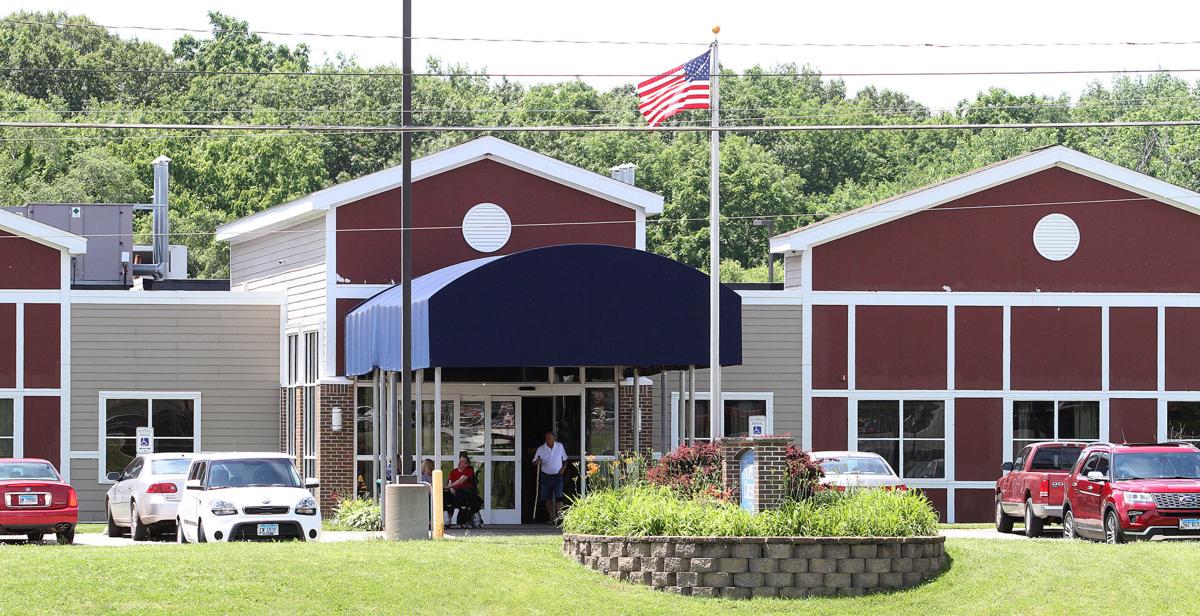 Board members on Monday approved hiring Management Performance Associates (MPA) during the governance, health and administration committee meeting to assist in the sales process of Hope Creek. The decision will go before the full board for consideration during the Aug. 14 committee of the whole meeting. 
MPA was hired by the county in January to conduct a cost savings analysis of the county-owned nursing home at 4343 Kennedy Drive, East Moline, concluding the home could be turned around and remain under county ownership. 
Lauren Boswell-Loftin and Pat O'Brien, who are opposed to selling Hope Creek, voted against hiring MPA as consultants during the sales process. The firm will be paid an hourly wage of $250 and the contract can be terminated at any time. 
"I know I'm the new kid on the block, but have we looked into any other options with the nursing home? Because I'm not in favor of selling it," O'Brien said. 
Board members voted to sell Hope Creek in June. O'Brien was appointed to the board in July, replacing his wife, Cecilia O'Brien, who stepped down. 
"MPA's analysis provides some avenues to turn the home around, but the problem is it's contingent on bridging the gap in $7.5 million in short-term debt," Board Chairman Richard Brunk said. 
Brunk said he had been in touch with senior officials in Gov. J.B. Pritzker's administration in an attempt to seek financial assistance from the state. Brunk said the state declined to help. 
County Administrator Jim Snider said Hope Creek had an additional $12 million in mortgage debt, bringing the total debt to $19.5 million. 
"If someone has a $7.5 million check they can make out to Rock Island County ... all of the mechanisms to shore up the home would take at least two years," Brunk said. 
"I know that number keeps getting thrown out there," O'Brien said. "It's a scary number, I'll admit it. Somebody is going to take the nursing home and it's going to be made for-profit."
"At the expense of our elderly residents," Boswell-Loftin said. 
"I've been through this with both of my parents," O'Brien said. "It's a situation where you get old and don't have money, what happens to you?"
Committee Chairman Brian Vyncke said the MPA report advised against accepting any more Medicaid patients because the county could not afford to pay the difference in cost.
"That was my opinion of the county running a nursing home; it was to take care of people who can't take care of themselves," Vyncke said. "If we can't do that anymore, then who are we here to serve? We are competing with private nursing homes right now. (Hope Creek) is taking such a bite out of the county."
Snider said the county had a $26 million general fund budget, but only only about $1 million left in reserves. 
"It's not just a Hope Creek issue; it's a Rock Island County issue with a lack of reserves and a lack of finding capital," Snider said. "As administrator, it's my job to ring the bell and say, we are in a dire situation with our finances. We have an over-reliance on property taxes. We have more than $6 million that is subsidized by property taxes on Hope Creek.
"It's a huge drain on the taxpayers, from my perspective."
Snider said it would be helpful for him to have MPA available if he had questions during the process of selling Hope Creek. Their role as consultants will also be less expensive than referring to attorneys. He noted MPA currently manages 10 nursing homes around the state. 
"We need MPA help me answer questions as prospective buyers come in," Snider said. "They will be another set of eyes. I have experience in running a nursing home, but not in selling a nursing home. As far as the sales process goes, we are in the third inning." 
Snider said Brookfield, Wis., firm Marcus & Millichap would be hired as the real estate broker, pending approval by the county board and that State's Attorney Dora Villarreal had hired the Chicago law firm of Polsinelli to serve as legal counsel for the sale. 
Get Government & Politics updates in your inbox!
Stay up-to-date on the latest in local and national government and political topics with our newsletter.