Rock Island city council members on Tuesday debated how the city will spend $27.5 million it will receive from the federal government as part of the American Rescue Plan. President Joe Biden signed the $1.9 trillion COVID-19 relief bill into law in early March. 
Council members agreed to allow City Manager Randy Tweet to look into hiring a consultant to assist with a community survey seeking feedback from residents on how they would like to see the money spent. A series of town halls, called "Rock Island Unplugged," also will be held in the next few weeks, where residents can speak directly to council members, ask questions and offer suggestions on how the money can be used to improve communities.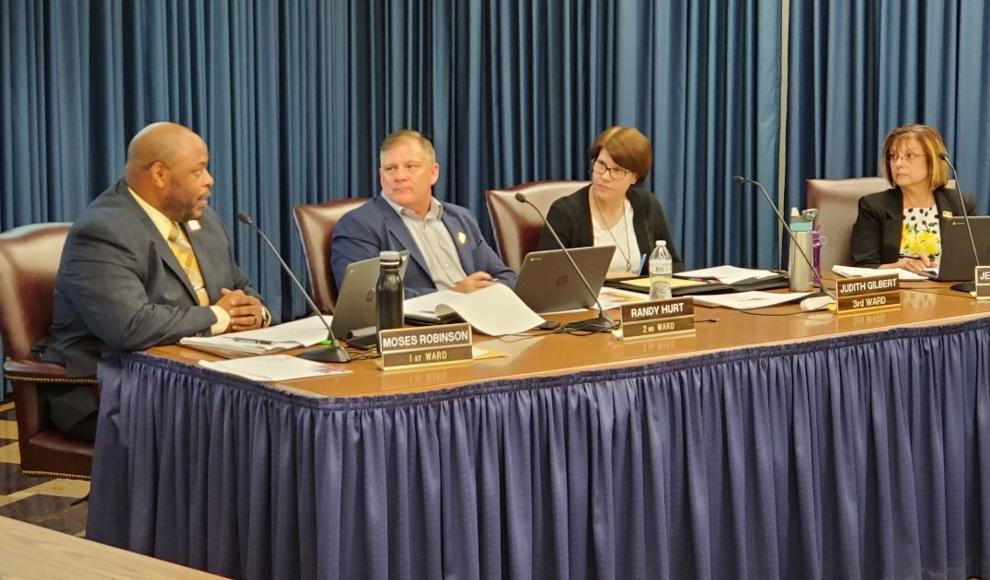 But there are some restrictions on how municipalities can use the money: paying down debt, supplementing pension funds or using the funds to offset a tax cut directly or indirectly is not allowed. Funds must be allocated by the end of 2024. The money will be delivered in two installments, with most cities and counties having received their first payment already.
Alderman Dylan Parker, Ward 5, said he'd been comparing COVID-19 to a natural disaster, similar to when FEMA brings money into a community after a hurricane and the need for a recovery plan. 
"How do we figure out the unmet needs as a result of the coronavirus pandemic?" Parker said. "The reality, in my opinion, many staff and council are not experts in figuring out how to recover from a disaster. How do we do this?"
Alderman Dave Geenen, Ward 7, suggested setting up a money market or investment account. Tweet said the city already changed its investment policy just so it could handle the money when it came in. 
"(ARP funds) will replace our lost revenue," Tweet said. "That has to be spent; it isn't money we just take and keep. It's money that we have to spend."
Alderwoman Judith Gilbert, Ward 3, said the city needed to hear from residents and businesses on how COVID has impacted them. 
"We need to get a sense of the needs that are out there," Gilbert said. "The needs of nonprofits, the needs of small businesses, the needs of average mom and pops. How has it impacted them and what do they need?"
Mayor Mike Thoms said the city had to address its infrastructure needs such as streets, water and sewer system. 
"Some of these other things we're talking about don't affect everybody. They affect a number of people ... the nonprofits are very good organizations, but it doesn't affect everybody," Thoms said. "So we've got to keep in mind, what can we do that affects everyone?"
Alderman Moses Robinson, Ward 1, said it's important for the city to gather the date necessary to make those "honest decisions."
"We get one shot at it," Robinson said. "Three years later, are we just going to waste ($27 million) or are we going to actually show some progress from it?"
Alderman Mark Poulos, Ward 6, said the city needed to "operate like FEMA operates."
"This pandemic is not like a normal disaster," Poulos said. "We don't have identifiable damages; roofs that are torn off, things we can see and we can reach out to FEMA to say, 'this is what was damaged.' Everybody's perception of what was damaged is (different.)
"I'm all for the (community) survey, but we need to keep in mind that we have infrastructure here that Rock Island has not taken action on that put us in a situation of being liable. We have an opportunity to avoid that. We're not only protecting the city, but we're protecting the citizens of the city who would have to pay for any issue."