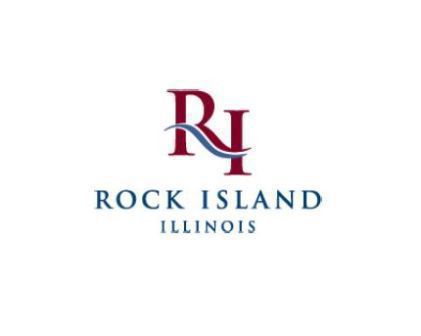 The city of Rock Island has reversed course and will not increase the tax rate after proposing a property tax hike of 6.24% last month. 
City council members on Monday approved keeping the tax rate unchanged at $2.74 — the same as last year — for the city's portion of the property tax bill. The overall tax levy will go up by 1.25%, for a total of $167,709, due to an increase in the estimated assessed value (EAV) of residential property. 
Mayor Mike Thoms said he and council members received multiple emails and phone calls from residents asking them not to raise taxes after the Nov. 23 city council meeting. 
"This was not an easy task," Thoms said. "A lot of folks are not going to get a (pay raise) because of this; positions will not be replaced because of this; and there will be some areas where (services) will be slower than it used to be. We apologize, but that's what it takes at this time to be able to hold the tax rate down. There's a pain for the gain, as they say."
Staff originally proposed a tax rate of $2.92, equal to an additional $46.88 annually — for a total of $798 — per $100,000 of equalized assessed value, or $3.91 more per month per household. Because the initial tax increase was more than 4.9%, a required public hearing was held Nov. 23.
City Manager Randy Tweet said Monday the city was able to keep the tax rate the same by making budget cuts and delaying the hiring of 23 city employees. 
"Most of those will be filled at some point during the year," Tweet said. "I explained to council that the budget is very fluid. Departments were very good about making cuts.
"A few weeks ago, we had a $3.5 million gap, plus the property tax increase. We were able to reduce that budget gap."
Tweet said to help bring down the tax rate, the city will move half of the hotel and motel taxes to the tourism fund and half will remain in the general fund, saving the city $100,000. 
The city also will not put money into the vehicle replacement fund.
"It doesn't affect us this year, but in future years there will be less money for vehicle repairs," Tweet said. "We've also expanded our leasing program; you save on all of the maintenance costs. It's cheaper for us to lease a vehicle than pay into the replacement fund.
"It's been a hard year, but we're still optimistic and we're still doing a lot of stuff next year," he said. "We'll be doing street projects; there are a number of things that will be going on downtown. I think we'll see a lot going on even with this budget the way it is. The citizens aren't going to notice any decrease in services."
Alderman Dylan Parker, Ward 5, voted against approving the budget.
"I understand this took a lot of time and I appreciate our city staff's work on this budget," Parker said. "I will be voting 'no' on the budget simply on a disagreement in priority or policy; not suggesting anything otherwise by my colleagues, who will be voting in favor. I am sympathetic to the desire to keep property taxes as low as possible for the taxpayers. I have done my part over the past couple of years to invest in this city with the public sector. 
"I will not be supporting this budget; I don't think it invests enough in the city."
Alderman Dave Geenen, Ward 7, said he would support the budget because residents have seen their taxes increase almost every year since he's been on city council. 
"I agree that we need to take a break," Geenen said. "But I also vote for this budget with the understanding that this is a temporary break. It's a difficult decision to the city, but it's part of our obligation to the future generations. If we were in a different situation than we are now, I would probably be voting against it. But I'm voting for it this year and appreciate all the work the staff has done."
Alderwoman Jenni Swanson, Ward 4, said the pandemic has created unprecedented circumstances for the city.