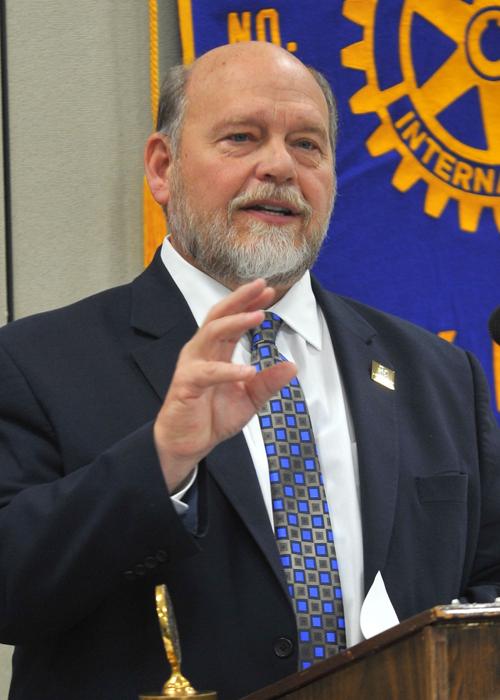 ROCK ISLAND — City leaders are preparing for recreational marijuana sales. 
Rock Island City Council members held a planning session Monday night to discuss drafting an ordinance and zoning regulations in anticipation of the Jan. 1 legalization date. 
Recreational marijuana was legalized in Illinois when Gov. J.B. Pritzker signed the bill into law June 25, making it the 11th state to make pot legal. The legislation will allow anyone 21 and older to possess up to 30 grams of cannabis or 500 milligrams of THC in products, including edibles.
"This is a long piece of legislation," Brainard said. "Basically, the state government will oversee all of the licensing and almost all of the regulations. It leaves municipalities with one thing they can control, and that is the zoning for these kinds of businesses.
"The state will issue licenses slowly, in batches, over the next several years so they won't all be available all at once," Brainard said. "They also set in place some caps for a specific set of cannabis-related businesses. There will only be 50 cultivators, there will only be 100 craft growers and only 100 infusers. Infusers are the people who put the pot in brownies, by the way."
Brainard said the retail cannabis application process is expensive and complicated and "it will be very difficult for people to navigate. The application is $8,000."
Brainard said he anticipates only one license being granted in Rock Island by the summer of 2020. 
The law prohibits consumption in public places, he said, and no consumption by anyone under age 21 or near anyone under age 21 will be allowed. Residents will not be allowed to grow cannabis at home and home deliveries will be banned. 
"So, there will be no Uber Eats for cannabis," Brainard said. "To sum it up, recreational cannabis is coming, but we are not going to be flooded with cannabis cafes. We're not too concerned about that. We have the tools to regulate it appropriately."
You have free articles remaining.
Under Illinois law, the first retail licenses will be granted to current medical marijuana dispensaries. In the Quad-Cities, the only dispensary that will be open for recreational sales Jan. 1 will be the only one in the county, Nature's Treatment, 973 Tech Drive, Milan.
Municipalities will be able to tax up 3 percent on sales revenue, while counties can impose a 0.75 percent tax on dispensaries located in incorporated cities within county limits.
Mayor Mike Thoms asked if marijuana will be allowed to be consumed at indoor smoking lounges such as Hickey Brothers, 130 18th St. 
"The chances that business owner at this time would be able to get a license in the next couple of years would be very slim," Brainard said. "Medical dispensaries already operating in the state will be the first to get licenses. Because the process is as complicated and expensive as it is, it's not very likely any of our local business owners are going to be able to get in on the cannabis market any time soon."
"I'm not talking about selling it, I'm talking about consuming it," Thoms said. 
"Could somebody go into the VFW hall, where they are currently allowed to smoke cigarettes, go inside and light up?" Ald. Dylan Parker, Ward 5, said. 
Brainard said he and City Attorney Dave Morrison would have to take a closer look at the legislation before giving an answer. Brainard said the simple solution is for the city to prohibit consumption in any business that does not sell cannabis or have a cannabis license. 
"I don't necessarily like that idea," Parker said. "I think an establishment like Hickey Brothers where you can currently smoke cigarettes, if they're not selling cannabis, why not be able to consume it?
"I've gotten a flood of people reaching out to me interested in opening some kind of cannabis-related businesses in Rock Island," Parker said. 
Morrison said he will be attending an Illinois Municipal League conference in Chicago from Sept. 18 - 21 and it is likely the regulation of cannabis will be discussed. 
Brainard said the next step will be a public hearing during the planning commission meeting Oct. 2. During the Oct. 14 city council meeting, aldermen will vote to adopt regulations for an ordinance.
A final ordinance is expected to be voted on during the Oct. 28 city council meeting.