Hope Creek Care Center has been sold. 
Rock Island County board members voted 17 to 5 to approve selling the county-owned nursing home at 4343 Kennedy Dr., East Moline, during a special board meeting Tuesday night. 
Despite months of consistent pleas from Hope Creek residents, family members and employees not to sell the facility, the sale was narrowly approved with the minimum two-thirds votes needed to move it forward.
Dozens of people protested outside the county office building prior to the meeting holding signs reading, "Save Hope Creek," "The county is watching" and "Rock Island County mismanages Hope Creek; who's next?"
As the meeting got underway, public comments lasted more than 30 minutes from numerous county residents, most of whom took issue with Aperion Care, Inc., as the high bidder at $6 million, citing its reputation for poor care and numerous fines from the Illinois Department of Public Health among its 34 Illinois facilities. 
Pam Skelton said she was there to speak on behalf of her mother, who is a resident at Hope Creek, and asked board members if any of them had visited the local Aperion facility, 430 30th Ave, East Moline.  
"If you need to sell it, I don't have a problem with it as long as it's a good company. You all know Aperion is not a good company," Skelton said. "How many of you have actually walked through an Aperion building, talked to the staff and talked to the patients to see what kind of care they get? I know what kind of care they get because my mother-in-law is in an Aperion. If she's supposed to have a shower on Saturday, it might be Monday or Tuesday, or it might be 10:30 at night. 
"You all know this is not a good company," Skelton said. "Are you going to take responsibility if our (families) are not being taken care of properly because you decided not to go through that building, this is the best offer, let's just sell it. If you have not taken time to talk to Aperion people and patients, you should not be voting on it. You should table it."
Voting in favor of selling Hope Creek was Board Chairman Richard Brunk, Vice Chairman Brian Vyncke, Rich Morthland, Dewayne Cremeens, Patrick Moreno, Larry Burns, Luis Moreno, Robert Reagan, Jeff Deppe, Don Johnston, Angie Normoyle, Kai Swanson, Dorothy Beck, Drue Mielke, Rod Simmer, Lynda Sargent and Ron Oelke. 
Opposing the sale was Pat O'Brien, Ed Langdon, Lauren Boswell-Loftin, Ken "Moose" Maranda and Robert Westpfahl. 
Edna Sowards, David Adams and Scott Noyd were absent. 
Hope Creek was listed for $19 million in September by broker Marcus & Millichap. Three other companies made lower offers on Hope Creek: Altitude Healthcare and Cascade Legacy Healthcare both offered $5 million verbal offers, and Mosaic Healthcare offered a $5.5 million written offer.
"You went from $19 million to $6 million; what's another $500,000? It's a drop in the bucket," Skelton said. "Table this for now and take time to find a better company. This is just not right."
Kevin Johnson told board members both of his parents were residents at Hope Creek until their deaths in recent years. 
"I found a place where they were treated with dignity and respect," Johnson said. "Hope Creek cared about them as though they were family. Rock Island County has a 180-year history of providing medical and mental care for taxpayers. I hope the county board does not take the easy way out. Don't give up and give away a majestic facility that others have worked hard to make happen. Do not let history show this county board made a bad decision and failed the residents of Rock Island County."
Hope Creek Activity Aide Angela Bernhardt told board members she has worked at the facility for 13 years. 
"I've been through Aperion," Bernhardt said. I wouldn't even put my stray dog there, let alone a family member. Do you know where I would put my family members? Hope Creek, because I know they would be cared for."
Former Hope Creek Advisory Board member Gregg Johnson reminded board members of a promise they made when the facility was first listed, telling residents and their families they would not have to worry about a decrease in the quality of their care. 
"The deal with Aperion is about as far as you could possibly get from fulfilling that promise," Johnson said. "The Aperion facility in East Moline recently had a resident walk right out the front door into sub-freezing weather and another strangled by their own bedsheets."
Johnson named several issues with Aperion nursing homes that makes most of them one-star facilities, including staffing shortages, delayed response time to residents with call lights turned on and meals that are often cold.
"If this sale to Aperion goes through, then the residents and their families were misled from the beginning," Johnson said. "This was confirmed recently when our county administrator (Jim Snider) and board chair (Richard Brunk) admitted to The Dispatch-Argus editorial board that Aperion's low rating and poor reputation was not even a consideration."
AFSCME Union Representative Audie Schmidt challenged board members on language in the purchase agreement.
"This appears to be in conflict with the county's obligation to bargain with the union," Schmidt said. "It says you can't improve wages, you can't change any benefits until the time it is signed, which could take until August. That's a problem. You have a duty to bargain. Failure to do so will result in more legal challenges."
O'Brien asked if anyone was present from Aperion to speak, noting the board had not heard from any of the company's representatives. There was no one available at the meeting. 
"About four years ago, we received unsolicited bids of $17 million," Mielke said. "At that time we were in the driver's seat. That would have been the right decision. Now we are in a different place. We are losing (up to $2 million) a year; it's a fire sale. I'm afraid if we don't make a decision, is this home going to be shuttered? That's a sad reality. I don't think anyone wants to sell this home. This is a very hard decision, it's an emotional decision, but it's the right decision."
Swanson reminded fellow board members Hope Creek loses $100,000 to $200,000 per month.
"By statute, the most we can put on the tax anticipation credit card is $2.2 million," Swanson said. "We've now hit $1.9 million, meaning the borrowing capacity we have left is about one payroll. When that runs out, we start raiding the liability fund, which raises that levy and hikes tax bills. Talk of delaying the sale for another buyer who may or may not come forward is a delay tactic in a situation that can no longer (be) delayed."
"We are up against a wall," Sargent said. "Do we sell it or do we close it? Nobody wants to see that facility closed. What I'm hearing from the community, is not so much the fact of selling it, but who we are selling it to."
022620-qc-nws-hopecreek-001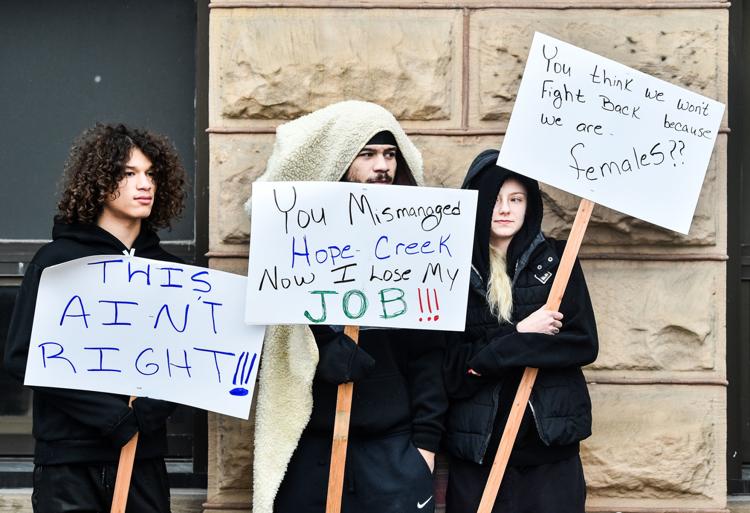 022620-qc-nws-hopecreek-002
022620-qc-nws-hopecreek-003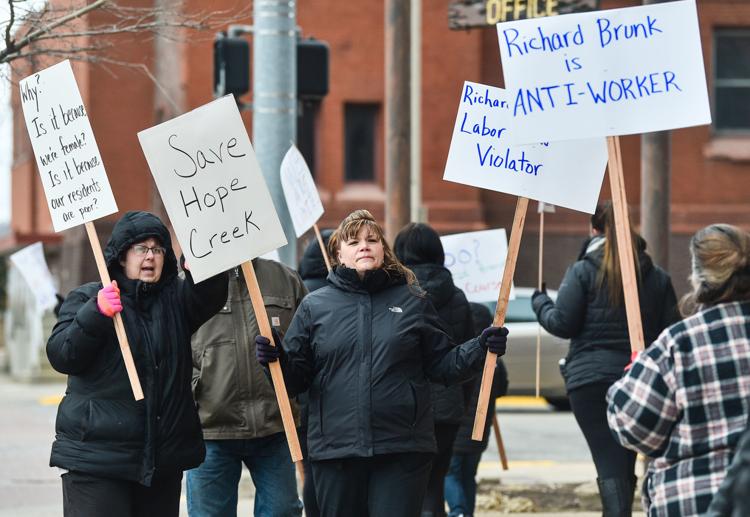 022620-qc-nws-hopecreek-004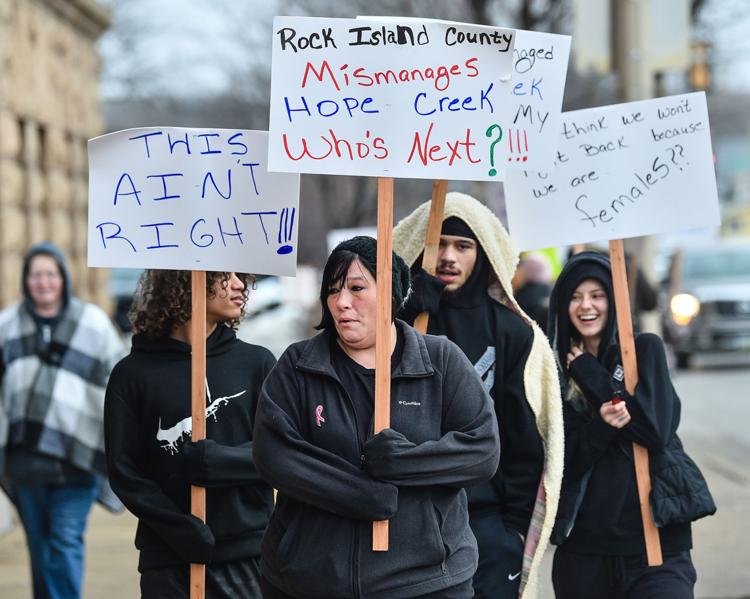 022620-qc-nws-hopecreek-005
022620-qc-nws-hopecreek-006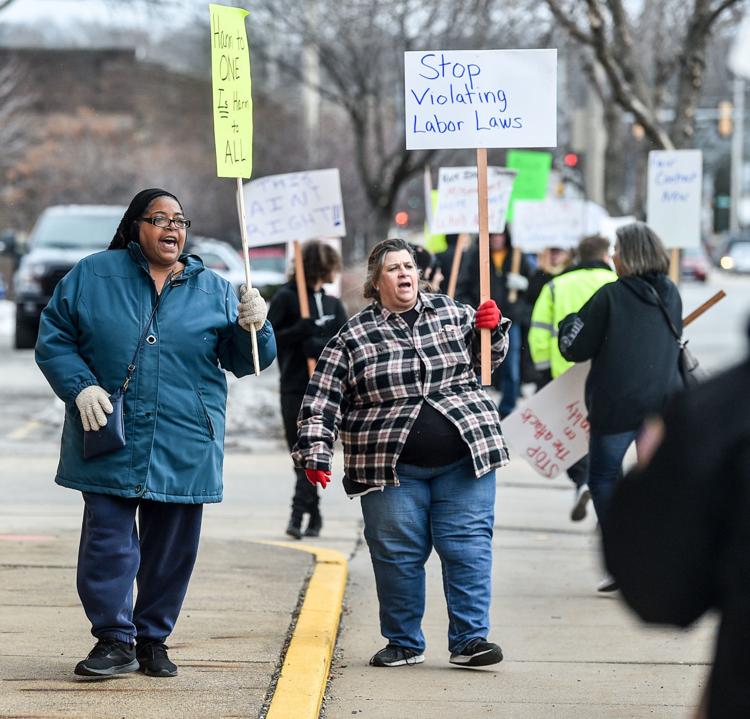 022620-qc-nws-hopecreek-007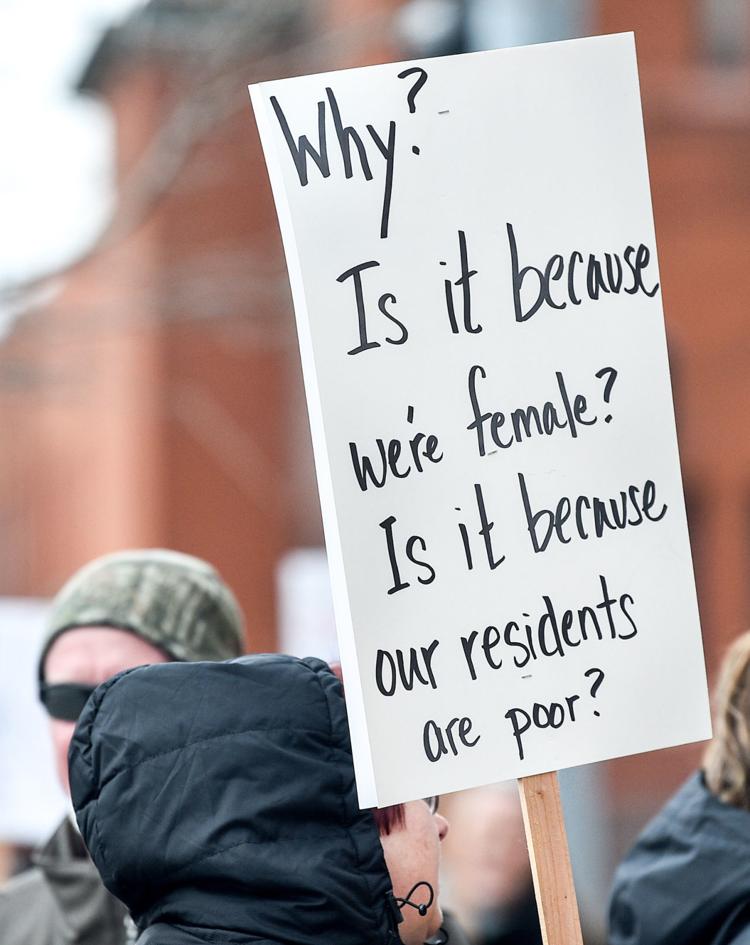 022620-qc-nws-hopecreek-009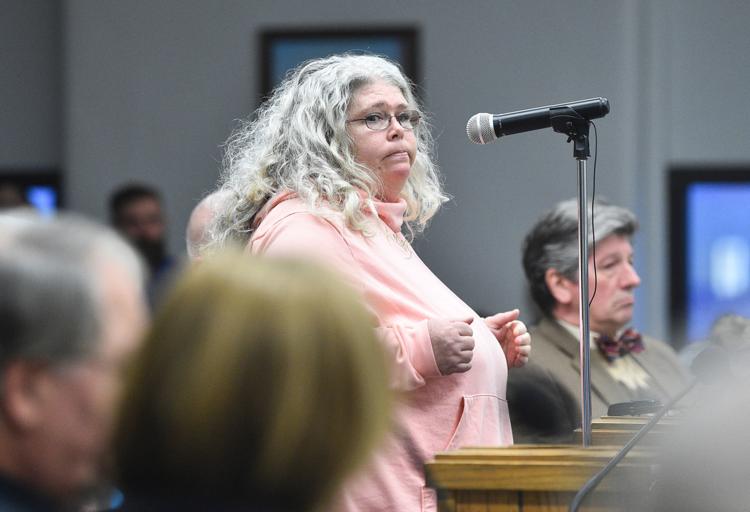 022620-qc-nws-hopecreek-011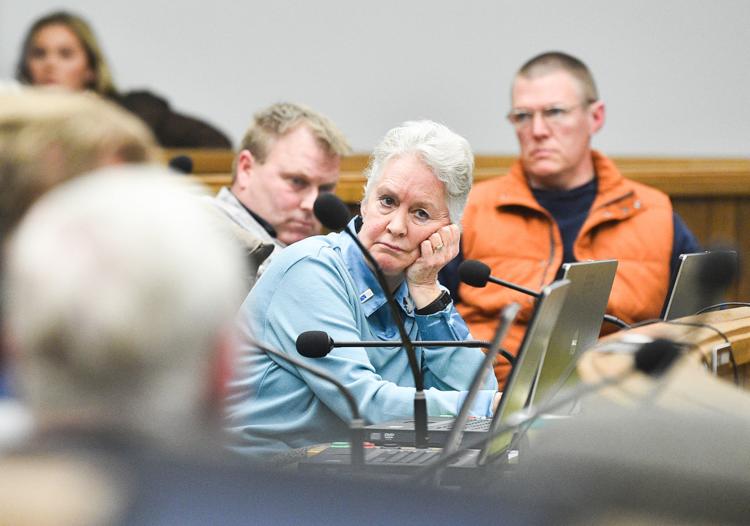 022620-qc-nws-hopecreek-008
022620-qc-nws-hopecreek-012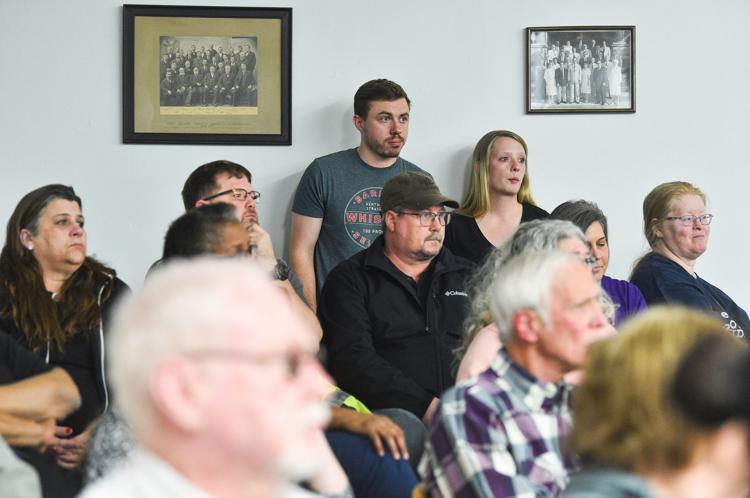 022620-qc-nws-hopecreek-010
Get Government & Politics updates in your inbox!
Stay up-to-date on the latest in local and national government and political topics with our newsletter.