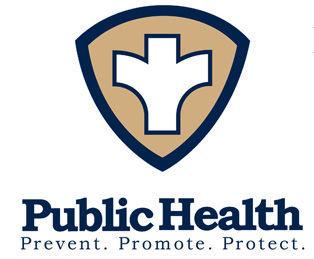 In the email, infectious diseases nurse Joleen Diehl described a situation in which a sputum sample from a patient tested positive for tuberculosis, but Ortner directed another nurse to not act on it until Diehl returned from vacation so Diehl could handle it herself. 
After Diehl returned from her weeklong vacation, she sent an email Monday, July 8, titled "Update on another near miss" to Nita Ludwig, health department administrator; Janet Hill, health department chief operating officer; and Julie Voelker, health department medical director.
Diehl addressed the email to Ludwig, explaining that Voelker had directed her to update Ludwig on test results from several tuberculosis cases found June 12 on the desk of Joe Williams, a former nurse in the infectious diseases department. Williams told the Dispatch-Argus-QCOnline.com on June 6 that he walked off the job in March in protest of his treatment by Ortner.
According to other emails obtained through FOIA requests, Voelker opened the lab results after another health department employee sent her a photo of the pile of unopened mail, despite assurances from Ortner that "nothing was left undone."
Six of those results contained labs that tested positive for quantiferon gold, a blood test that detects the presence of the bacteria that causes tuberculosis.
Diehl explained in her email that three of the six patients were located and brought sputum samples to the health department for further testing on Monday, July 1. In Diehl's absence, infectious diseases nurse Barb Smith packaged the samples for shipment to the Illinois Department of Public Health. 
According to Diehl, Smith was directed by Ortner to leave the sputum samples in the refrigerator until UPS could pick them up the next day, Tuesday, July 2. Diehl wrote that Smith offered to take the samples to UPS herself since the state's protocol requires samples to be shipped the same day the health department receives them due to the risk of infection in the community. 
"The positive sputum results were faxed from IDPH on July 3 but were not viewed by staff until July 5 due to the holiday," Diehl wrote. "Barb (Smith) reported to me that she had asked Shari (Ortner) if she should report this and that Shari directed her to leave it until I returned on Monday."
In the email, Diehl explained to Ludwig that IDPH recommendations state that a patient with a positive tuberculosis sputum test needs to be contacted immediately and educated on self-isolation and wearing a mask while in groups of people until a secondary test can be done. 
Diehl wrote in the email that after she returned from her vacation July 8, she asked Ortner if the patient, a male refugee who was being assisted by World Relief, 1852 16th St., Moline, had been notified. 
You have free articles remaining.
"I asked Shari if the client/World Relief had been notified of the positive result and she stated 'no.' She thought it was okay to wait until I returned on Monday July 8th," Diehl wrote in the email.
"This whole situation, in my opinion, is another alarming near-miss that may have put the community at risk. I have reached out to World Relief to try and contact this client," she wrote in the email.
Ortner and Ludwig did not return calls seeking comment. 
"I am resigning as the medical director of Rock Island County Health Department effective July 12, 2019," Voelker wrote. "All standing orders under my name should be canceled at that time. I enjoyed my clinical duties at the health department. I would consider returning, if needed, in the future as morale and system changes improve." 
Voelker did not respond to requests for comment. 
According to the Centers for Disease Control, tuberculosis affects the lungs, but can also affect the brain, kidneys or spine. It is spread through air droplets when someone with the disease coughs, sneezes, speaks or sings.
The disease is fatal if left untreated, according to the CDC. Symptoms include a bad cough lasting three weeks or longer, coughing up blood, pain in the chest, weakness or fatigue, chills and fever.
Diehl concluded her email to Ludwig by stating further testing is needed to confirm a diagnosis of tuberculosis in this patient. 
Hill defended Ortner on Wednesday, saying the sputum samples were submitted to the IDPH within the appropriate timeline.
"All the patients have preliminary negative tuberculosis tests, and full culture tests won't be back for several weeks," Hill said. "However, IDPH says the probability is that a positive test at this point is very low. 
"I do not believe the community was at any risk," Hill said.