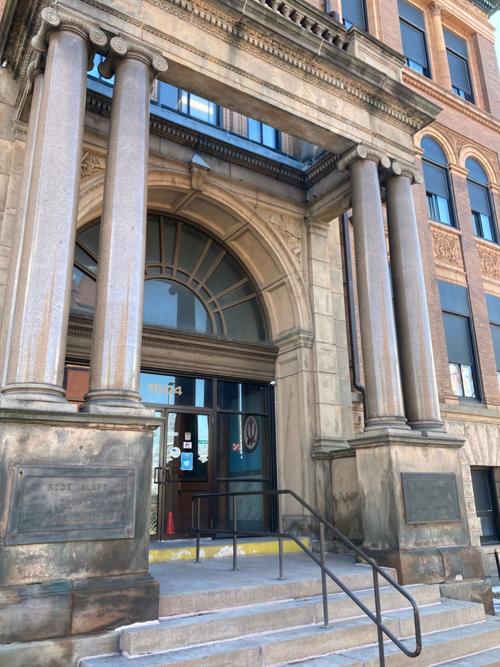 Following an hour-long discussion and two failed amendments, board members on Tuesday approved an ordinance to downsize to 19 single-member districts. The change will take effect with the November 2022 election. 
Board members Lauren Boswell-Loftin and Robert Westpfahl opposed downsizing. Drew Clevenger and Ken "Moose" Maranda were absent. 
Prior to the vote, Kai Swanson introduced an amendment to change the number of districts to 15 instead of the original 19, but the motion failed when he and Angie Normoyle were the only board members to vote for its approval. 
"Our constituents have a right for their board members to fight for their issues. That's what we're able to do when we sit at the decision-making table," Boswell-Loftin said. "But when we reduce the numbers to 19 or 15, you are going to reduce the voices that are heard in Rock Island County. It has us going backwards. When most communities are trying to grow and get progressively better, we are regressing. 
"We see what is going on in the country right now," Boswell-Loftin said. "The attempts at voter suppression and the attempt to exclude people from the decision-making table — but I never thought Rock Island County would be on board with that and I hope that we aren't. I oppose the motion. I would like our county board to remain as it is; let me know what the negative impact of where we are right now with 25."
"I think a good compromise is 19 (districts), I don't have a problem with that," Rod Simmer said. "As much as I want to stick with 25, I think 19 is a good compromise."
Dorothy Beck said when she ran for election to the county board two years ago, downsizing the number of districts was the only issue the majority of her constituents agreed with. Adjusting to 15 would be a "very drastic step to take," she said. 
Normoyle introduced the other failed amendment, one that would have allowed for the county board chairman to be elected by residents to serve at-large, adding a 20th member to the board. 
Downsizing first picked up steam in 2012 when county residents approved a non-binding referendum with 72% of the vote in favor of reducing the board and districts. The referendum did not specify a number.
According to state statute, all counties with fewer than three million inhabitants and a township form of government must reapportion districts every 10 years so that each board member represents the same number of residents. State law mandates the apportionment plan must be completed and filed with Rock Island County clerk Karen Kinney no later than one day after the July 20 board meeting.
According to the new ordinance, board members will be paid $2,400 per year plus $100 per meeting and the chairman, elected by the board, will be paid $20,000 per year on top of the $2,400 base pay.
"I do think 19 better serves (the county). I want to make sure no one is marginalized," Drue Mielke said. "If we go to 15 (districts), we are going to have less of a rural voice.
"I have long favored downsizing. This is the optimal time to do it," Mielke said. 
Boswell-Loftin suggested tabling the ordinance until the next month. 
"We don't have to downsize," she said.
Bob Westpfahl said he would decline to vote on downsizing the board at all until he could see a map showing him how large his new district would be. 
County Board Vice Chairman Brian Vyncke said a new map could not be drawn until the census numbers had been reported and the county knew how many people needed representation. 
During public comments, Rev. Dwight Ford, executive director of Project NOW and leader of Grace City Church, expressed concern that downsizing the number of districts would leave minority and marginalized communities behind. 
He asked that when the county eventually hires a consultant for remapping the districts, that "the consultant would use an equity lens."
"I am seeking and trying to get a better understanding for underrepresented populations, whether they be rural or urban," Ford said. "And to make sure those districts don't go to a place where it infringes upon the possibilities of people being fully participatory agents and those that may want to run for office who are of a low-income status."