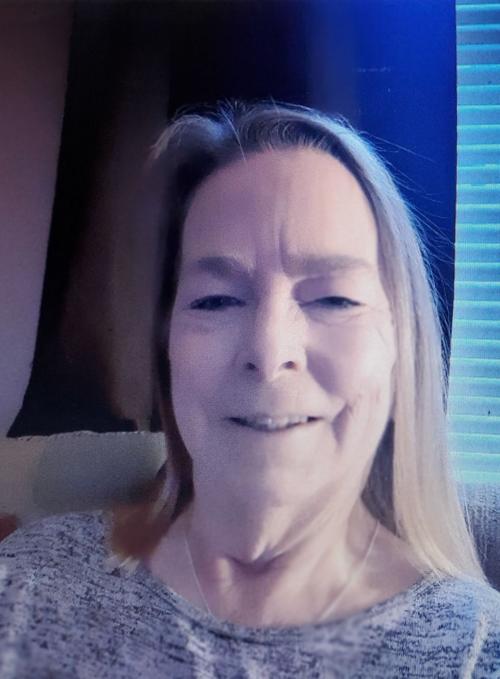 Rock Island's 5th Ward will see a matchup between incumbent Alderman Dylan Parker and challenger Laurie Figley in the April 6 municipal election. 
Dylan Parker
Dylan Parker graduated from Davenport Central High School and St. Ambrose University with a bachelor's degree. He has lived in Rock Island for 10 years and works as a construction analyst with the Indiana-Illinois-Iowa Foundation for Fair Contracting. 
Parker was elected to city council in 2017. He said voters should reelect him because he had worked hard to accomplish the goals he laid out four years ago.
"I think I've demonstrated a really hard work ethic in trying to get things done in Rock Island," he said. "I continue to stay involved in my ward, I continue to go to neighborhood meetings and solicit feedback and input from my constituents. A big part of being an elected official is listening.
"I have a number of results I can point to and say, not only did I say I was going to act on environmentalism, but I can point to the energy performance contract the city entered into last year."
Parker said the city's agreement with Johnson Controls would help improve infrastructure and improve efficiencies, including water meters, wastewater treatment plant improvements, facility improvement upgrades, HVAC systems, lighting and even projects like replacing the 80-year-old boiler in City Hall.
"We've been able to invest in our infrastructure, while at the same time decreasing our energy consumption all at no cost to taxpayers. That's the beauty of this project," he said. 
Parker said economic development remained a priority. Instead of going after big-box stores like Walmart, Parker said small, incremental improvements can also make a difference. One example he gives is working with Wake Brewing when the business wanted to expand its patio. 
"It's easy for any candidate to say, 'I support economic development.' You really need to figure out how. How are you going to do economic development?
"Successful economic development comes from being a kingmaker, versus a king," he said. "It really works when you take time to identify who the leaders in your community are and empower them."
Parker points to the city's service agreement with DARI (Development Association of Rock Island), calling it "transformative" and that it will help the city's efforts in bringing in more businesses. 
When city council members approved changing bar closing times last month from 3 a.m. to 2 a.m., Parker voted against it. He said what the city really needed to do was invest in the downtown. The hiring of a downtown manager in partnership with the Quad Cities Chamber to work with downtown businesses will help, he said. 
Parker said the creation of a special service area was needed. His goal would be to create a vibrant downtown with a variety of amenities like housing, office space, restaurants, music festivals, more daytime activity and family-friendly businesses and events. The city should also promote historical tourism.
"We should be investing in our downtown," he said. "Every single resident wants that."
When it comes to potentially privatizing water service by selling the city's water system to Illinois American Water, Parker said he is not convinced it would benefit the city.
"The idea is we're going to sell our water system and then we'd have this huge chunk of cash to put toward our pensions, which is a problem.
"We have invested $100 million in our water system, most of it financed through low-interest loans. We've got about $100 million of debt sitting on our water infrastructure right now. Selling the water system presumes we'll get more than $100 million worth of money for it. Otherwise, if you don't get $100 million, then we just break even and we don't actually have any cash to put toward the pensions, which is the whole point of this.
"I'm really skeptical of this being financially beneficial for the city."
Laurie Figley
A Rock Island native, Laurie Figley graduated from Rock Island High School and Black Hawk College. After briefly living in Moline, she moved back to Rock Island's 5th Ward 10 years ago. 
Figley has a long history of volunteering for the city, including as a member of the Rock Island Police Cadets and as a parent volunteer with the D.A.R.E. program in the Rock Island-Milan School District. 
"I have been dedicated to the city of Rock Island my entire life," she said. "I want to be a participant in helping with solutions. I want to help make it a thriving, exciting, booming city again, like it once was. I've seen it change so much in the last five decades."
If elected, Figley said her priorities would be to work on improving the city's infrastructure, bringing in more businesses, making the city safer and making it more appealing for families to move to Rock Island.
She agrees with the city's decision to change bar closing times to 2 a.m.
"I think 2 a.m. is just fine," she said. "Many people do think 2 a.m. is good for the city."
Figley said the downtown needed to be revitalized and that beautification of sidewalks, storefronts and landscaping would help. She said recruiting more businesses into the city would help keep taxes down and, as a result, keep residents from moving across the river to Iowa. 
"We have to think about the taxpayer," she said. "I'm seeing too many 'For Sale' signs. If we bring in more affordable housing, we'll bring in more people who will do more spending here, which will increase our revenue and lighten the burden on taxpayers."
Figley said she was the better candidate because she did not have any conflicts of interest. 
"I will not speak ill of my opponent at all in any way. But with all due respect to Alderman Parker, I don't work for any unions, and therefore, I'm able to vote on issues that affect union employees as well as business owners. I won't have to recuse myself from voting on an issue that pertains to the downtown because I'm not a union member."
Early voting runs through April 5 at the Rock Island County clerk's office, 1504 3rd Ave., Rock Island, from 8 a.m. to 4:30 p.m. The municipal election is April 6; polls will be open from 6 a.m. to 7 p.m.