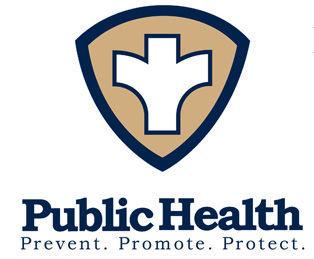 Discovery of an email reveals Shari Ortner, nursing supervisor of the infectious diseases department, neglected to open a pile of lab results sitting on the desk of a former employee. Ortner told Dr. Julie Voelker, the physician who oversees the health department, that nothing "was left undone."
Health Department Chief Operating Officer Janet Hill declined Wednesday to comment on the situation.  
"I would say we are reviewing our internal policies and procedures," Hill said. "None of those seven patients in question are symptomatic."  
In response to a Freedom of Information Act (FOIA) request by the Dispatch-Argus, documents show an email titled "Near Miss" was sent June 12 by Voelker to Health Department Administrator Nita Ludwig and health board president Leon Gibson with regard to unopened lab results on the desk of Joe Williams, a nurse in the infectious diseases department.
Williams told the Dispatch-Argus June 6 he walked off the job in March in protest over treatment by Ortner.
Ortner, infectious disease nurses Joleen Diehl and Barb Smith, and phlebotomist Elvia Ortiz, are copied on the email from Voelker, who informed the group of the pile of unopened lab results and the potential health risk to the community.
"I wanted to let you know what I learned today, which I hope is just a near miss at the health department," Voelker wrote.
"Today, nursing staff expressed concern to me that labs were never addressed after Joe's sudden resignation," Voelker wrote. "When I learned of this, I spoke with Shari (Ortner), who said she wasn't aware of anything that was left undone. I reassured nursing (staff) that everything had been addressed."
Voelker wrote that Ortiz then sent her a photo of Williams' desk that held a pile of lab reports.
"When I went to the desk, there was a pile of lab results face up with my name on them," Voelker wrote. "I reviewed the pile of labs which I collected from the desk. Unfortunately, included in these labs were seven positive quantiferon golds, which is a blood test that indicates possible TB (tuberculosis) infection and requires a follow up chest X-ray."
Voelker stated she did not go through the entire desk and is worried there might be more unopened lab results. She said she would request the lab to resend all results from the immigration and refugee clinic in the month before Williams resigned.
Voelker, who also works as a family physician for UnityPoint, sent an email 10 minutes later to Ludwig asking, "who covers my malpractice (insurance) for the health department? The county or UnityPoint?"
"The health department covers you when you are here," Ludwig replied.
Voelker could not be reached for comment Wednesday. 
The health department tests for tuberculosis through its infectious diseases department, which serves a large portion of the immigrant and refugee community. 
According to the Centers for Disease Control (CDC), tuberculosis is "one of the world's deadliest diseases."
Tuberculosis affects the lungs, but can also affect the brain, kidneys or spine. It is spread through air droplets when someone with the disease coughs, sneezes, speaks or sings.
The disease is fatal if left untreated, according to the CDC. Symptoms include a bad cough lasting three weeks or longer, coughing up blood, pain in the chest, weakness or fatigue, chills and fever. 
Hill said Diehl reported during Wednesday's health department meeting that the seven patients in question were reporting no symptoms.
According to data from the health department, 29 people tested positive for tuberculosis in Rock Island County from January through mid-June.
"That's the first line; it could be a skin test and also the quantiferon gold (result)," Hill said. "It doesn't mean someone necessarily has tuberculosis. They need further tests and need to be seen by a physician." 
Diehl said Wednesday there were six patients, not seven, as one of the envelopes on Williams' desk was a duplicate copy. Diehl said she did not personally interview all six patients and cannot verify if they are displaying symptoms or not. 
"I have not been able to do all of the tests; I was not able to locate all of the patients," Diehl said. "I have done everything the Illinois Department of Public Health wants done; I have met all of their policies and procedures.
"This puts any licensed professional at risk," Diehl said.
Ortner has been under fire recently by former and current employees, who accuse Ortner of racism, discrimination, and of creating a hostile work environment.
A lawsuit was filed against Ludwig and the health department by former employee Cynthia Lodge, who alleged she was fired in retaliation for her part in a discrimination complaint filed against Ortner. 
When asked if there will be consequences for Ortner's neglect of unopened lab results, Hill said, "that's not something I would speak to because it is a personnel matter."
Ortner and Ludwig did not return calls seeking comment.  
Health board members K.J. Whitley, Lauren Boswell-Loftin, Dr. Jeffrey Maurus and Dr. Mark Bollaert could not be reached for comment.
Hill said a nurse has been hired to fill Williams' vacant position and begins work July 1.