Every seat in the city of Moline that's up for election is being contested this year in the April 6 municipal election.
David Parker moved to Moline in 2005. He is a graduate of Rock Island High School and earned a bachelor's degree from St. Ambrose University. He works as a Realtor with Century 21 in Moline.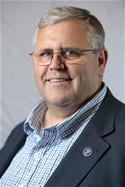 Parker was appointed as 2nd Ward alderman in 2012 by then-Mayor Don Welvaert.
"Immediately I saw how cool of an opportunity it was and the need that was out there; it made me decide to run and run again," Parker said. 
Parker said his ability to help people is one of his many accomplishments in the last four years.
"I've added a certain level of service to the city, specifically to the 2nd Ward," he said. "To me, the greatest pleasure is having someone call me who has some sort of issue. They have no idea where to turn; they can't fight City Hall — there's nothing they can do. And I'm able to put them together with the right person or staff and they get their problem resolved one way or another.
"I like removing roadblocks that might be in the way; that's the cool part of this job. There is a lot of work, a lot of hours, a lot of preparation that goes into it. The payoff to me is to get a call from a resident who says, 'This worked out great, thank you.' I think that's the part that energizes me and makes me want to do it."
Parker said he has several goals if reelected. Economic development and the hiring of a new planning and economic development director and city administrator are priorities, along with recovering from the economic impact of the coronavirus pandemic. 
"Everything is driven by economic development," he said. "Without the sales tax, food and beverage tax and pillow tax ... that's what pays for everything — everything else to operate the city is based on sales taxes. If we don't have businesses be successful, it's going to significantly impact our ability to serve the residents." 
Other priorities include creation of an urban downtown park in the footprint of the old I-74 bridge when it is removed; attracting new businesses; and keeping youth in the city after graduating from college. 
"In order to do that, we have to have the amenities they're looking for. They are the life blood of what is going to make us successful.
"I want to be the location they come to, not the location where they come from."
Parker addressed the high rate of turnover among city staff who have resigned, been terminated or taken early retirement. He said the national average tenure of a municipal employee is six years and that it's normal to move on. 
"I believe there's a higher level of accountability right now," he said. "We are accountable to the residents to make sure staff is doing what they're supposed to be doing. I think when questions are asked, they need to be able to answer those questions."
Parker said he and the other council members work hard to make sure residents have a voice. 
"We're here to serve. We're not here to be obstructionists or get in the way," he said. "We're just residents; we just live down the street from you."
Born in Mexico City, Macias moved to Moline with his family when he was 8 years old. He learned English at the former Ericcson Elementary School and graduated from United Township High School. He went on to earn a bachelor's degree from St. Ambrose University.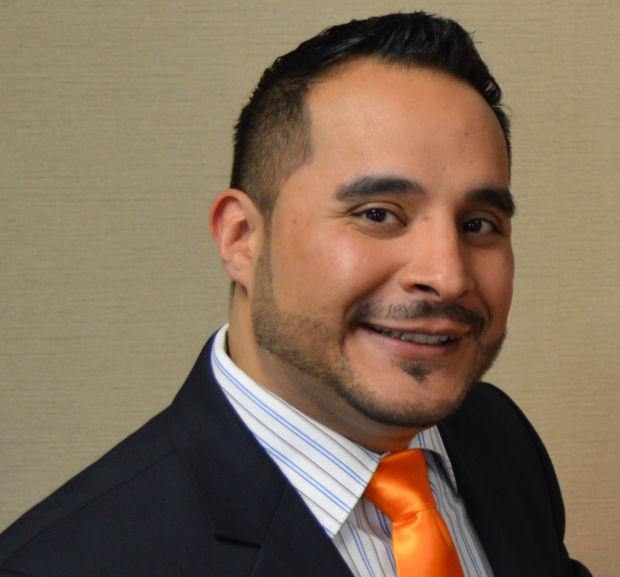 He is vice president of business development at Ascentra Credit Union and also leads the Latino Outreach Program and Community Development Advisory Council. Through his efforts, he was able to set up a revolving loan program with the Esperanza Center to assist immigrants and refugees with the immigration process.
Macias said he has the qualifications and community connections needed to make a difference for Moline. The city's pause in economic development and the last few years of tumult and turnover at City Hall inspired him to run for office. 
"We've seen a lot of experienced talent leave the city in some key positions like development and city administrator," Macias said. "These aren't positions you can just fill in fairly easily. All of that made me wonder, what is going on? It's also telling of the culture that's being perpetuated in the city.
"With my background and involvement in the community, I could bring something to the table. We need a new perspective and a fresh start. A lot of residents aren't happy."
Macias said outsourcing city services like leaf collection and snow plowing has cost the city monetarily and "in morale" among public works employees. 
"It shows the city council doesn't have faith in them. There is a cost with having staff who are not happy and having staff that is not engaged," he said.
"Turnover happens, but (we) see a pattern of it over and over and (council members) have been bad mouthing former employees, or placing blame on them and it's just not a good look. 
"These sorts of things can set you back generations if we go without a person in economic development. What are the deals we are missing out on? I don't like the (turnover) trend. We can do better; it's time to have a fresh start."
Macias also doesn't agree with the city's decision to close the library and lay off staff in April 2020 during a time it was most needed by low-income residents and families stuck at home. He said it also sent a message to library staff that they are not essential. 
"We missed an opportunity to tap into the creativity of library staff," he said. "People go to the library not only to get a book, but to apply for jobs. They go there because they don't have the internet."
Macias said his experience in community development makes him uniquely qualified to serve on city council. When the old I-74 bridge is removed and that land is reclaimed, Macias said he'd like the city to consider building an aquarium on the riverfront or perhaps an indoor water park. 
"I like to think big; there's so much more we can do. There is unrealized potential," he said. "We need something unique driving people to live here and also to visit."
Macias said he is the better candidate because current council members have made "some short-term decisions that will have long-term consequences. We need to have a vision of what a thriving Moline could look like."
Early voting begins March 12 through April 5 at the Rock Island County clerk's office, 1504 3rd Ave., Rock Island from 8 a.m. to 4:30 p.m. The municipal election is April 6; polls will be open from 6 a.m. to 7 p.m.