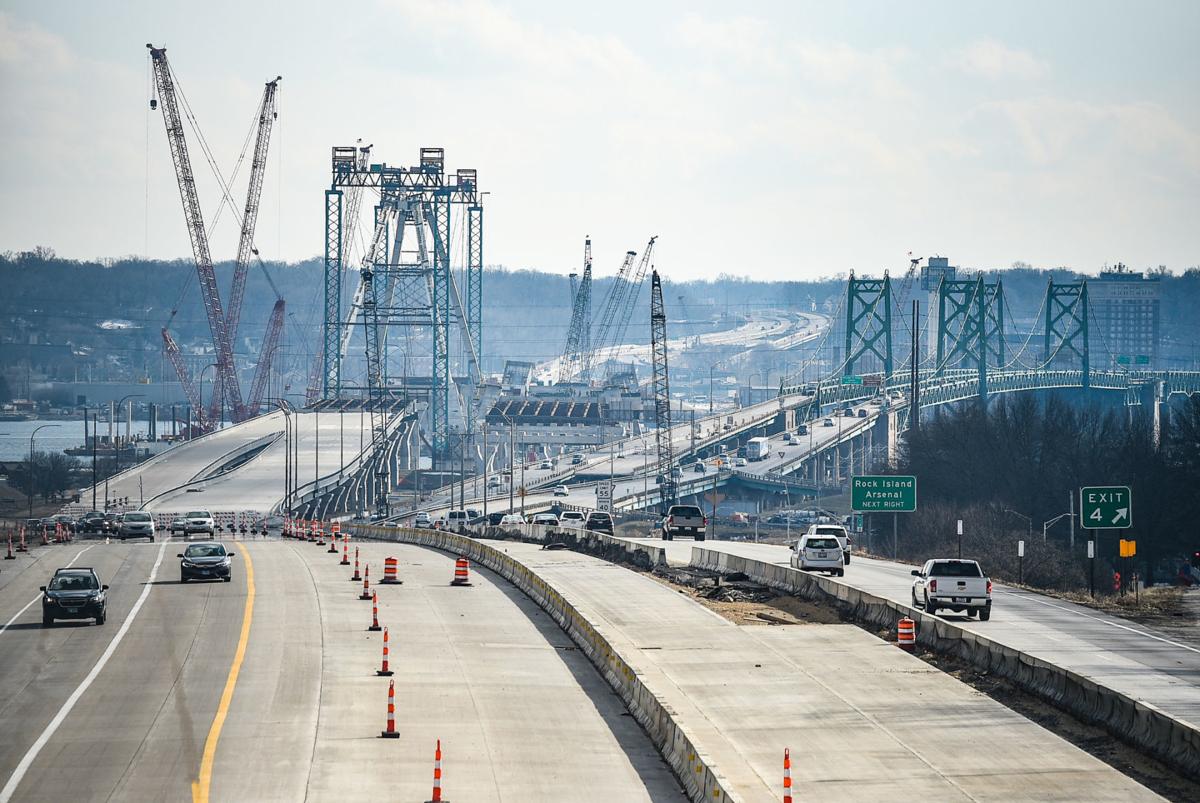 Council members on Tuesday promoted a low-interest loan program during the committee of the whole meeting, saying it's the city's way of ensuring struggling downtown businesses can survive traffic detours that route customers away from them. 
Alderman At-Large Sonia Berg said the city is taking a proactive approach in helping businesses. 
"We did it just in case," Berg said Thursday. "To my knowledge, I don't think anyone has applied for it yet. I know businesses were worried they would be affected due to bridge construction."
The loans will be granted at an interest rate of 1% and must be paid off within five years. Loan requests must be a minimum of $2,500 and a maximum of $10,000. Loans will be granted on a first-come, first-serve basis.  
Businesses located within the corporate boundaries of the city of Moline and those with fewer than 15 employees are eligible. The loans will be available until the new bridge is unveiled at a ribbon-cutting, at a date yet to be determined. According to the Iowa and Illinois Departments of Transportation, construction delays have pushed completion of the bridge into late 2021. 
Alderman Mike Wendt, Ward 3, said the loans were budgeted for and are part of the city's revolving loan fund. 
"We earmarked a portion of (the fund) for the businesses downtown because we know they are being disparately impacted by bridge construction and its delay," Wendt said.
"The thought behind it is, the bridge is going to be a benefit for the entire community once it's done," he said. "We felt it would be appropriate to help businesses get over the hump until the bridge is completed. Once it's completed, it will be much easier to get in and out of town and traffic will move a lot smoother.
"We want that money to be used by our businesses to make sure they are strong, healthy and they can grow and get through this trying time with the bridge construction and come out stronger."
Mayor Stephanie Acri said a couple of businesses have expressed interest in the loan program. She said the city invests a lot of money in economic development and is focused on retaining its sales tax base.
"It just makes sense to invest in the businesses being impacted by construction of the bridge," Acri said. "We want to try to come alongside those businesses and support them as they deal with the way construction has impacted them. They are loyal to Moline and we are loyal to them."
For more information or for an application, contact Tara Osborne at 309-524-2035 or by email at tosborne@moline.il.us.
Get Government & Politics updates in your inbox!
Stay up-to-date on the latest in local and national government and political topics with our newsletter.