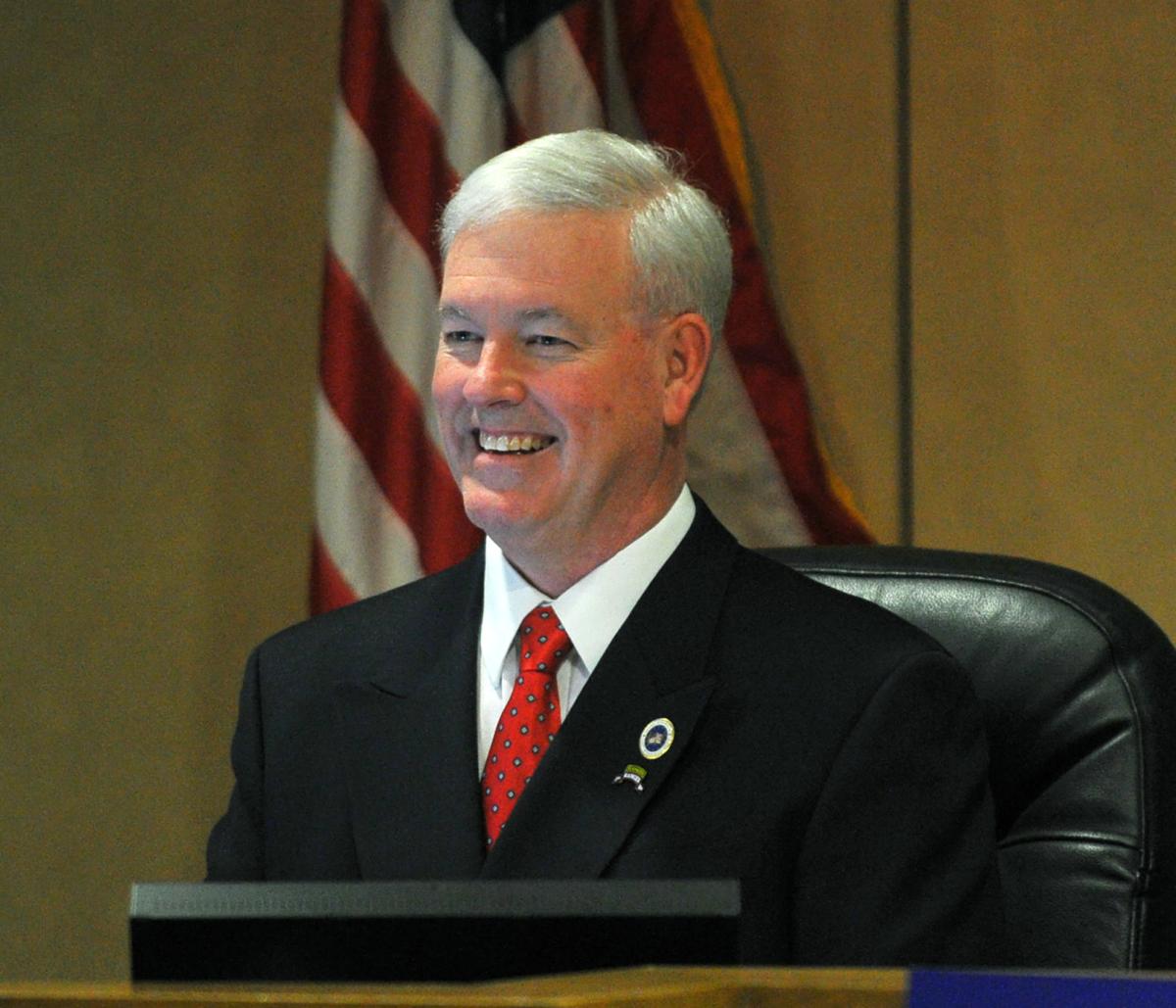 Residents of Davenport have much to be proud of and look forward to, Mayor Mike Matson said Tuesday in his state of the city address.
Matson released the address online as a 30-minute video because of concerns about COVID-19. Topics included a number of large-scale infrastructure projects and other improvements that are underway or planned, as well as budget details for the fiscal year that begins Wednesday.
"The most important thing for you to know is we're moving forward," Matson said.
He spoke about the resilience of city employees and residents recently in response to the record floods of 2019, COVID-19 and to the unrest that occurred May 31 and June 1.
"As usual, Davenport just says, 'How can we help? What can we do?, and 'We will get through this together,'" Matson said.
Matson and other city officials also spoke about recent successes, highlighted city departments and their functions, and city amenities.
" Davenport, we've done a lot of great things this year; you need to be proud of what's going on in your city," Matson said in the video.
Some of the topics covered in the address:
Infrastructure projects. There were a number of projects mentioned in the address.
Davenport's $230 million FY2021 budget includes about $28 million for roadway and sewer projects, Corri Spiegel, Davenport's city administrator, said. The fiscal year begins Wednesday.
Upgrades are planned to 53rd Street from Brady Street to Elmore Circle. The street is being rebuilt and widened. In FY2021, about $4.9 million in work is planned, most of it covered by a federal grant. In FY2022, at least another $1.4 million of work is planned.
Two other street repair programs, one aimed at high-volume streets and the other targeting neighborhood roadways, are planned. For FY2021, the programs have about $9 million available between them.
Another project is reworking the sanitary sewer system along the riverfront to abandon most of a portion that dates back to the 1930s. The FY2021 portion costs about $5.6 million, with another $300,000 in work planned for FY2022. The end goal is lowering long-term maintenance costs.
With the conversation going on nationally about policing, police Chief Paul Sikorski said in the video that his department is assessing its policies and practices.
He said the Davenport department, however, constantly was evaluating its processes, and the department is also assessed regularly through its accreditation.
Even so, the department has an open mind about its policing methods, Sikorski said.
"We want our community's input on how we police, and we're always looking to get better," he said.
The video also highlighted the Davenport police's partnership with the federal government and its use of the Integrated Ballistic Identification System.
Federal authorities help the city combat gun and other violent crime, and the Integrated Ballistic Identification System allows Davenport police and those of other Quad-Cities departments to more quickly examine firearms evidence from a shooting to look for links to other incidents.
The fire department, in the past 12 months, has gotten three new fire vehicles, including two engines, to replace older elements of its fleet.
The city also has new locations for its training facility and for the relocation of Fire Station 3.
Matson said moving the station would improve the department's responses to locations in the north-central part of Davenport.
Better Roads Ahead Davenport. To keep people informed about infrastructure projects and how they may affect commutes and other routines, the city is also launching the the BRAD program that will include text alerts and other methods of communication.
The Flood Consultant. The city has been working to hire a firm to help it plan for future Mississippi River flooding in conjunction with the U.S. Army Corps of Engineers. Matson said the city had looked through the various applications and was ready to make a selection.
Davenport Dream Project. A neighborhood rehabilitation program focused on home renovations is in its second round of distributions with $900,000 being used.
The first round helped about 50 homeowners with improvements like roof and siding replacements, Matson said.
Rental Assistance Program. This program uses federal housing funds normally meant for home repairs after a disaster to instead help tenants having trouble paying rent because the coronavirus outbreak has affected their ability to work.
The city has received more than 500 applications for the program.
"Over the coming months, we will be rolling those dollars out," Bruce Berger, the city's community and economic development director, said in the video.
The U.S. Census. Matson and other city officials urged Davenport to participate.
It's very important to the city because the data collected helps determine the amount of federal funding Davenport will receive for various needs from housing and roads to school lunches and education grants, Alderman Marion Meginnis, 3rd Ward, said.
Matson will take questions on the state of the city during media interviews Wednesday.
Get Government & Politics updates in your inbox!
Stay up-to-date on the latest in local and national government and political topics with our newsletter.