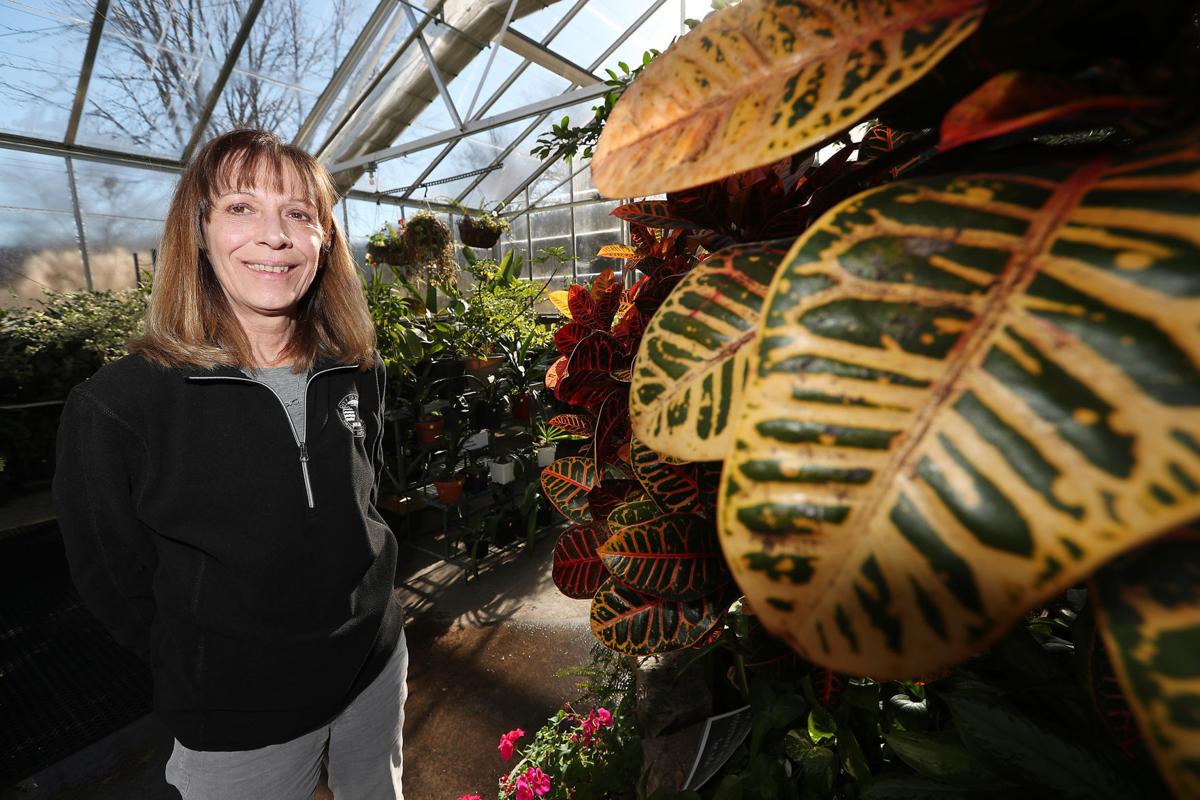 After 29 years with the Moline Parks and Recreation Department, five of them as director, Lori Wilson is retiring.
Friday was Wilson's last day. 
"People keep asking why I'm retiring in the winter," Wilson said. "I won't have to go out in the cold anymore."
In her 29-year career, Wilson has played an integral part in transforming the city's parks and building successful recreation programs.
When Wilson became director five years ago, she sat down with members of the park board, and together, they came up with a plan. 
"We worked the plan, and I have six pages of completed projects that have been accomplished," she said. "With that said, our department could have never succeeded without the help of other city divisions: engineering, streets, water, finance, water pollution control, fleet, legal, human resources and the library. This tells me the city operates as a team. We couldn't succeed otherwise."
Some of those completed projects include construction of a new bridge to Sylvan Island, which opened in December 2017; resurfacing the bike path along Ben Butterworth Parkway; installation of new playground equipment at five parks; renovation of the 100-year-old mausoleum at Riverside Park; construction of the new backstop series at Green Valley Sports Complex and complete ball diamond lighting; and new lighting and resurfacing of the Riverside Park tennis courts. 
One of the major projects Wilson supervised was a complete renovation of the historic Prospect Park Pavilion at 16th Street and 30th Avenue. The Victorian-era pavilion, built in 1891, received new restrooms, stabilization of the foundation, rebuilt support columns, and concrete stairs and walks. Also, the entire structure was repainted. 
And if all of those projects weren't enough, Wilson improved the environment by planting 88 trees of different varieties in city cemeteries. 
"We consider cemeteries to be tree museums," she said. 
Wilson said her favorite project, although small, was completion of a new pedestrian bridge that crosses Chubb Creek at Riverside Park. It replaced the old bridge that was damaged by spring flooding. 
"Engineering and parks worked together and pulled this one off," she said. "It was fun watching the team make it come together."
You have free articles remaining.
Another point of pride is Butterworth Dog Park, which opened July 9 and has been a popular attraction for dog owners since. 
"For years, while driving past Butterworth Park, I would muse, 'What can we do with the space to make it beneficial to the community?' I never saw children play there; it just wasn't being utilized," Wilson said. "A few years ago it hit me: People with pets are moving downtown ... dog park! I took the idea to the park board and received full support. The rest is history."
Some of the challenges Wilson has experienced are bad weather and a lack of adequate gym space in Moline. 
"The need for indoor space is apparent. We turn away community participants and teams that would otherwise have used our resources to meet their winter recreational needs," she said. "Some summer programs could move indoors when inclement weather strikes. This is an obstacle that has been discussed and will hopefully move forward in the future."
Despite her departure, Wilson has already set more projects in motion, including lighted pickleball courts at Riverside Park. 
Wilson is quick to give credit to parks and recreation staff and the park board. 
"Without (them), I could not claim success," she said. "The park board gives direction and has been a constant source of support. Building a team relationship among staff was easy. They have been great people to work with and have worked the jobs — with enthusiasm — that they were hired to do. 
"When I am at Green Valley Sports Complex and watch the thousands of people enjoying and participating in events, I think of the number of lives our department impacts constantly."
Wilson said the city's annual activity guide shows just how many opportunities are available to residents. 
Wilson said she'll enjoy retirement with her husband by traveling in their Winnebago to visit national parks around the country. She'll also spend time pursuing various hobbies and interests, including more time with her family. 
"With 11 grandchildren, a church community and many friends, I won't be bored," she said. "I will probably have to tell myself to slow down and enjoy."
When asked what she will miss the most about working for the city, Wilson said she will miss her co-workers. 
"They're your work family," Wilson said. "Come Monday, I'll have second thoughts because I'll miss seeing these people every day. You've built such a bond. 
"It's been an honor to serve the community these past 29 years. I hope I made a difference."