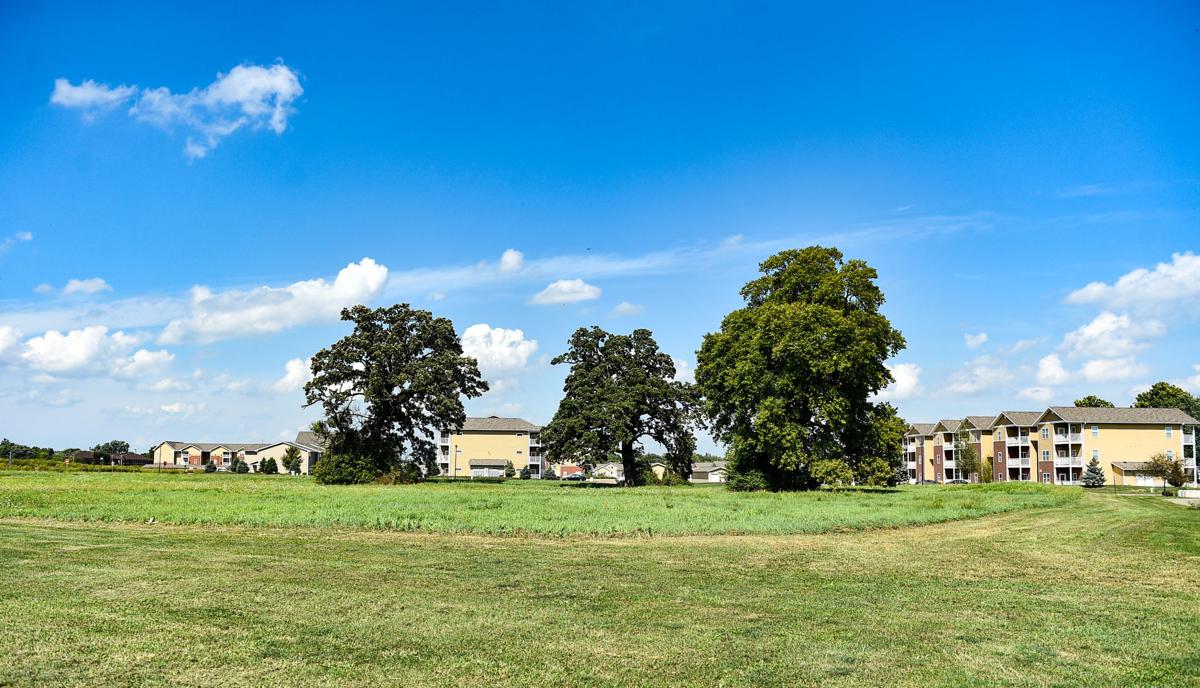 SILVIS — As expected, the new $5.5 million, 54-unit Cobblestone hotel project was approved Tuesday night by the Silvis City Council.
As there had been in committee, there was some opposition on the council to the ordinance authorizing and approving the execution of a tax increment financing (TIF) district redevelopment agreement between the city of Silvis and Silvis Hotel LLC. Alderman Joshua Dyer was the lone no vote in the 5-1 approval.
Dyer explained why during the closing portion of the Committee of the Whole meeting when each alderman has a chance to comment.
He cited concerns on the incentive payment of $500,000 as well as water, road, police, fire and potential additional costs that could be incurred with such a structure.
It will mean more calls for fire and police departments, more water usage and greater use of the Silvis roads, he said. "How are we going to pay for that?" he asked.
"Where did the half-million figure come from?" he said of the incentive to be given Silvis Hotel LLC in the form of the TIF redevelopment agreement. "Why wasn't it $400,000 or $300,000? Or for even that matter, why wasn't it $900,000? They had $920,000 in TIF eligible costs. I just wasn't sure where that figure came from.
"I feel that part of this body's duty is to provide oversight," Dyer said. "And I wasn't sure if we met that standard."
Mayor Matt Carter and City Administrator Jim Grafton both believed those answers had been given already.
"For this type of a project, we project the water needs, any services that might be required for this project," Grafton said. "We feel that the infrastructure that's in place right now is adequate to serve this new development.
"We don't have a history of having issues as it relates to police calls or fire calls," he added. "It's no different than adding on a new business. Of course, we are all sensitive to any services that would be strained for any new development. We've had several months to discuss this review that anticipates what's coming. It hasn't been a concern."
Carter said the new hotel helps address fixed costs that continue to rise annually for the city. "We have to find development to pay for that rise in costs without having to go to the taxpayer and property taxes," Carter said. "That's one of the big goals, to continue development in the commercial sector.
"It's a big boon," he added. "It will bring about $75,000 in hotel/motel taxes or so annually to us, which is a big plus for us.
"It just adds to the synergy of what goes on up there," the mayor said of the hotel's location on Avenue of the Cities and 10th street.
Carter also said he consulted with police and fire chiefs over possible additional costs caused by the hotel for their departments. "Neither department head found that to be true," he said. "Water (department) the same thing. There's no substantial claims for (possible increases)."
The $500,000 incentive was based on negotiations, Carter said. "And I take a strong faith in Jim Grafton in negotiating with a developer to come up with a fair figure on both sides."
New development coming
Grafton also announced during the council meeting that a new 61-home development by Silverthorne Estates on Hospital Road and Illini Drive near the current police station, will be coming to Silvis.
The homes are small, affordable homes, Grafton said.
"It's 125 give or take new residents that are going to visit our local shops and play in our parks and be part of our community," Grafton said. "Whenever we can bring residential development to our community, that is a big win for us.
"That's what we have focused on and been our priority, and it's worked well for us."
Get Government & Politics updates in your inbox!
Stay up-to-date on the latest in local and national government and political topics with our newsletter.