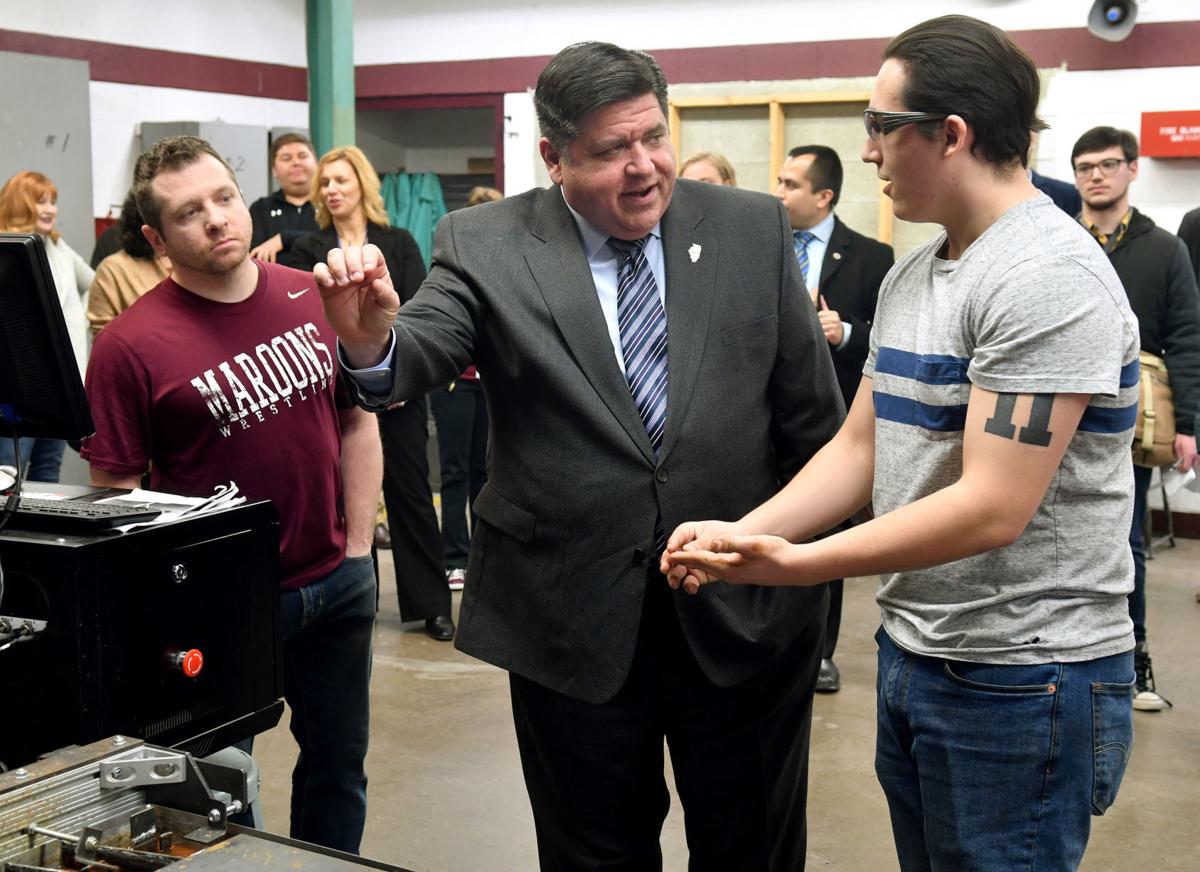 MOLINE - Gov. J.B. Pritzker got a first-hand look Friday afternoon at educational opportunities available to students pursuing a career in the trades.
During a tour of Moline High School's career and technical education programs, Pritzker stopped by Todd Thompson's industrial technology classroom, where he observed a CNC (computer numerical control) class.
Pritzker met with students Chandler Dilworth, 17; Joseph Hodge, 18; and Samuel Martinez, 18, who talked about some of the skills they've learned.
"This is my first time in a CNC class; I'm really excited," Dilworth said. "To work on anything like this and learn how to use blueprints, it's all new. It's tough work, but we're learning. It's something a lot of us are interested in learning."
You have free articles remaining.
Pritzker was joined by State Rep. Mike Halpin, D-Rock Island, Regional Superintendent of Schools Tammy Muerhoff, Moline-Coal Valley School District Superintendent Lanty McGuire and Moline High School Principal Trista Sanders. 
Dilworth showed Pritzker how a machining simulator works, explaining that 90 percent of manufacturers use this technology. 
"I have to say, I'm really proud to see this. It's terrific," Pritzker said. "You are preparing kids for any potential career that involves engineering or the specific use of this equipment. This is exactly what I would like to see in so many high schools around the state. We need more of it."
Sanders said an apprenticeship program will be offered to students a year from now. 
"Once we get that apprenticeship up and running, we would like to expand it to the building trades and see how we can grow that program," Sanders said. "Sixty percent or more of our student body needs some kind of skill when they leave here. This provides a great opportunity for them and does a service for our community in terms of labor."