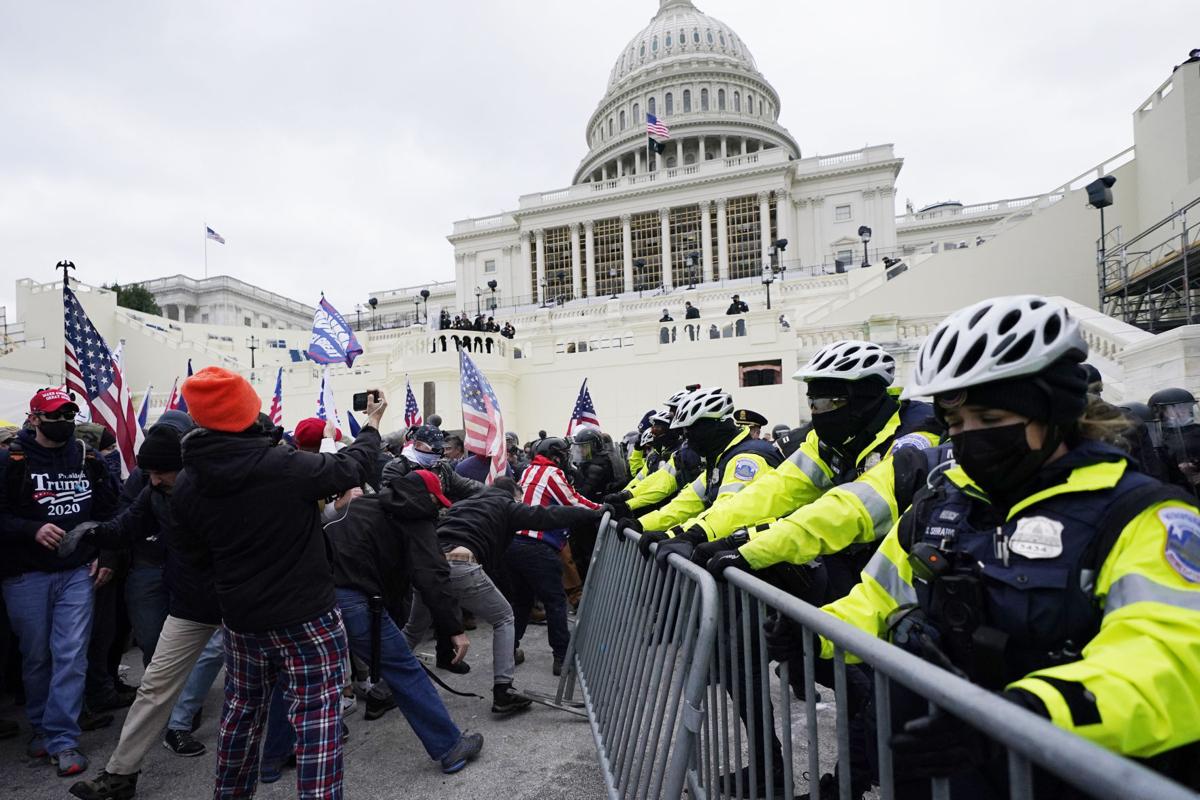 Former Scott County Republican Party Chair Dave Millage said Monday it's time for Republicans to accept the results of the 2020 election and denounce the "Big Lie" by former President Donald Trump that the election was stolen.  
In an interview on CNN with Alisyn Camerota, Millage said he doesn't understand how anyone can be in denial of the results from a safe and secure election.
Camerota cited a recent CNN poll showing 70% of Republicans do not believe President Joe Biden legitimately won the election. Millage said it was "Blind loyalty to Trump; worshiping at the altar of Trump."
"It's just mind-boggling to me that Republicans can be this way," Millage said. "This was a legitimate election; (Trump) tried to delegitimize the election. (Trump) was attacking American democracy itself, yet they're standing by him. It just astounds me. And I know a lot of Republicans feel like I do, that this was unconscionable conduct by Donald Trump and let's not apologize for it. Let's say it for what it is and move on.
"(Trump) was trying to undermine our system of government." 
Millage said when Trump called Georgia Secretary of State Brad Raffensperger and asked him to change election results, it was "bullying."
Camerota asked Millage for his reaction to the Republican party's censuring of Wyoming Congresswoman Liz Cheney and other Republicans who have spoken out against Trump's allegations of a fraudulent election. 
Millage is among a group of Republicans who were forced to step down after criticizing Trump's comments leading up to the violent Jan. 6 insurrection on the U.S. Capitol.
Millage resigned as chair Jan. 11 following pressure from party leaders when he told the Quad-City Times that Trump should be impeached for inciting the insurrection as opposed to being removed through the 25th Amendment. 
Cheney criticized Trump on Twitter, saying he is "poisoning our democratic system" after Trump released a statement Monday morning alleging the 2020 election was stolen. 
"The fraudulent presidential election of 2020 will be, from this day forth, known as The Big Lie," Trump wrote. 
Cheney is facing a second potential challenge to her House leadership position after Republicans failed to remove her in February. Millage said he could relate to what Cheney is going through.
"Yes, I think she will survive it. I think she received 141 votes the last time they tried to remove her," Millage said. "It was not even close; she had a great deal of support, which shows me that a lot of Republicans agree with her position, even though they are unwilling to say so."
Millage said Trump is still considered to be head of the Republican party because he is "the current nominee for president," saying potential candidates like Mike Pence, Ted Cruz and Ron DeSantis will step aside if Trump runs again.
"Regrettably, (Trump) is the front runner," Millage said. "They've all been big supporters of Trump. If Trump runs, I don't think they run. I don't know who would run against Trump, certainly not Mitt Romney."