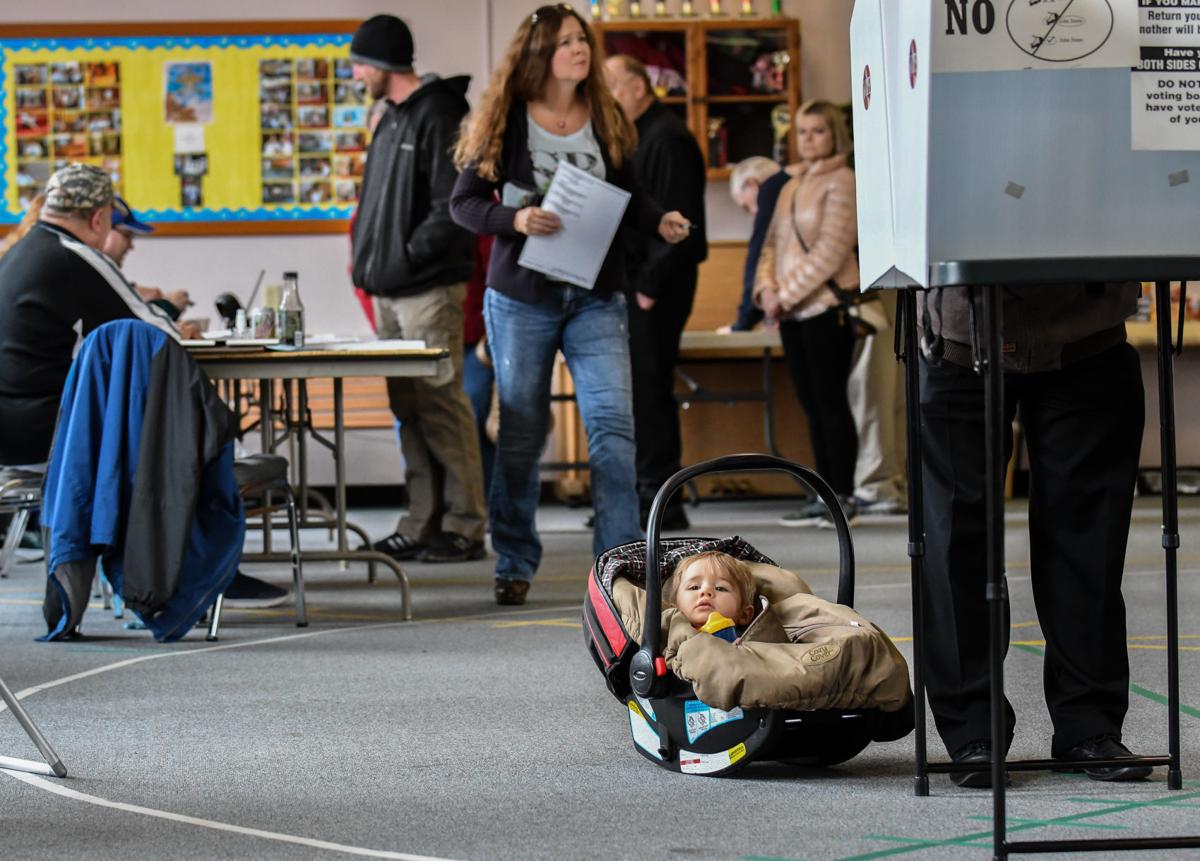 ROCK ISLAND — More than 4,500 Rock Island County residents took advantage of early voting in the primary election, increasing turnout by an 1,200 voters compared to 2014, said Rock Island County Chief Deputy County Clerk Nick Camlin.
"Through last night I(Monday) we were at 4,550 early voters," Mr. Camlin said. "There are about 100 vote-by-mail ballots still out. They might come in the mail tomorrow or returned as undeliverable."
Contested primary races Tuesday included Democratic candidates for Rock Island County sheriff, Gerry Bustos and Jeff Boyd. Mr. Camlin said early voter turnout increased by 35 percent this year. In 2014 there were 3,333 early voters.
"This year we are definitely on track to be over 4,550 early voters," he said. "We're pleased people are taking advantage of all the ways we offer early voting.
"There have been no problems reported at polls today," Mr. Camlin said Tuesday afternoon. Things have gone smoothly for the past 10 hours."
Mr. Camlin said voting sites become busier as people get off work around 5 p.m. Once voting ends at 7 p.m., results are tallied after judges bring them to the clerk's office in person.
"The judges will be shutting down machines, signing off on tapes, running reports, packing up their cars, and bringing the votes to the county building," Mr. Camlin said. "It's just a matter of getting packed up and getting in the car.
"We expect it to go smoothly."
Polls will close in Rock Island County at 7 p.m.
Get Government & Politics updates in your inbox!
Stay up-to-date on the latest in local and national government and political topics with our newsletter.