Davenport aldermen on Wednesday approved two construction contracts totaling more than $409,000 for improvements to Veterans Memorial Park.
Aldermen awarded a $99,789 contract to Langman Construction Inc. of Rock Island for site work tied to construction of a scenic overlook at the 43-acre park at 315 S. Marquette St. on the banks of the Mississippi River at the western edge of downtown Davenport. Aldermen as well awarded a $309,488 contract to Hawkeye Paving Corporation of Davenport for landscaping work tied to the project.
Now that contracts have been awarded, city staff will speak with contractors to flesh out a better timeline for the project, Assistant Public Works Director Clay Merritt said.
"Thanks to staff and Friends of Veterans Memorial Park," Davenport Mayor Mike Matson said of the project during last week's City Council Committee of the Whole meeting. "We've been working on this for years and it's come to fruition, and it's going to be really cool."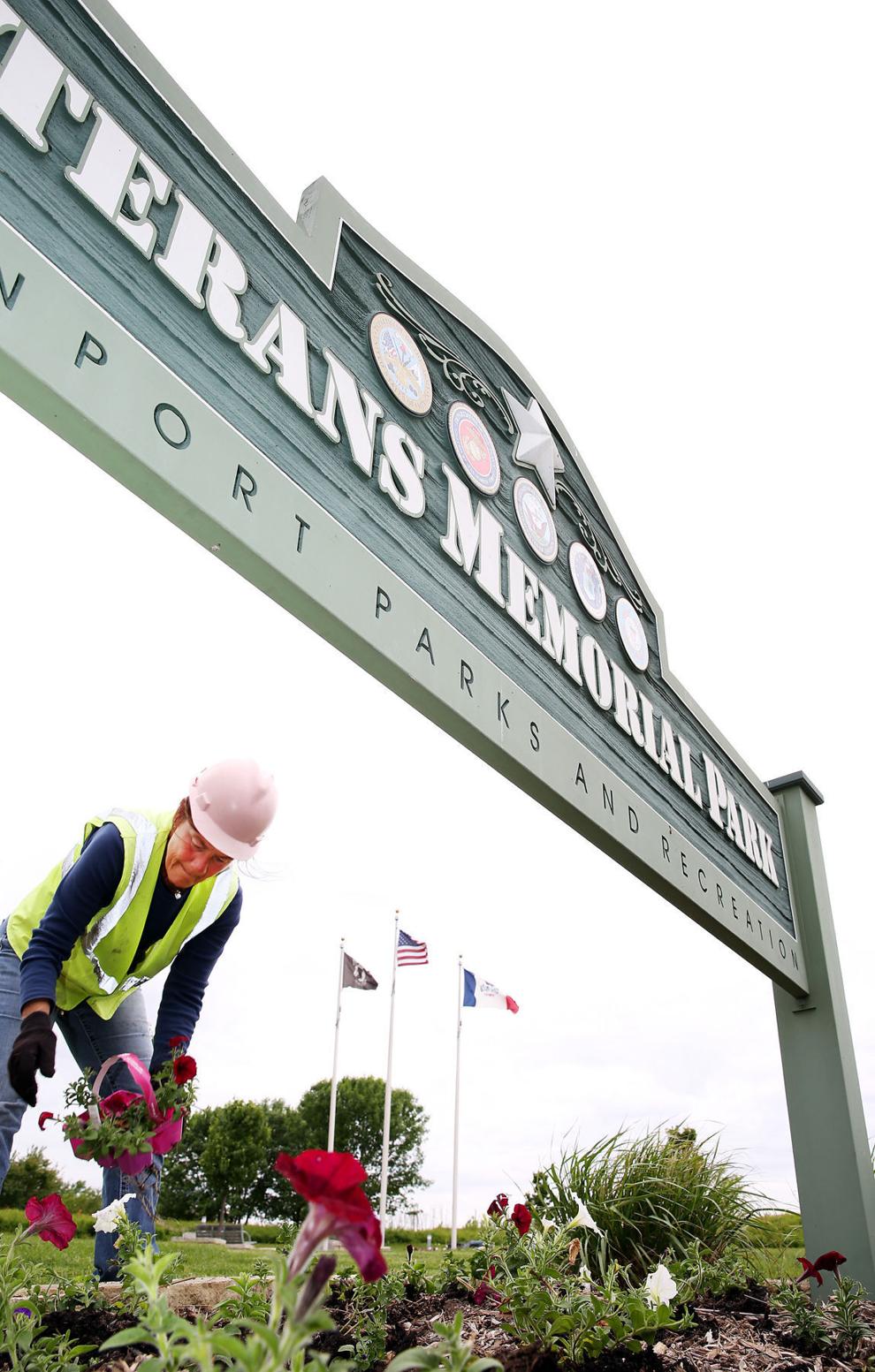 In other business
Aldermen approved plans for the construction of traffic signals and related street improvements at the intersections of Northwest Boulevard and 76th Street and Northwest Boulevard and 83rd Street. The estimated more than $1 million project is part of a total of about $3.9 million in road improvements tied to construction of an Amazon fulfillment center in the Eastern Iowa Industrial Center. 

The projects are designed to improve and accommodate increased truck traffic generated by Amazon. The project is eligible for a Revitalize Iowa's Sound Economy "RISE" grant that would cover 60% of eligible road improvement costs.

The project is scheduled to be bid later this this year with construction to be complete before the end of 2022.

City officials were presented with the International City/County Management Association's Strategic Leadership and Governance Award during the association's national conference last week in Washington, D.C. The award recognizes innovative and successful local government programs that have significantly affected a local government organization's culture or strategic direction, according to a news release. 

The city was presented the award for its Davenport Strengths Institute launched in 2017 to provide city staff with leadership development training. The program also enables employees to build working relationships outside of their departments and has broken down "silos" that once existed, according to a news release. 

"In 2020, Davenport experienced unprecedented disasters—COVID 19, civil unrest, and a destructive derecho," according to the news release. "Having strong employee leadership and the ability to work seamlessly across departments was vital to the City's ability to respond effectively and efficiently."