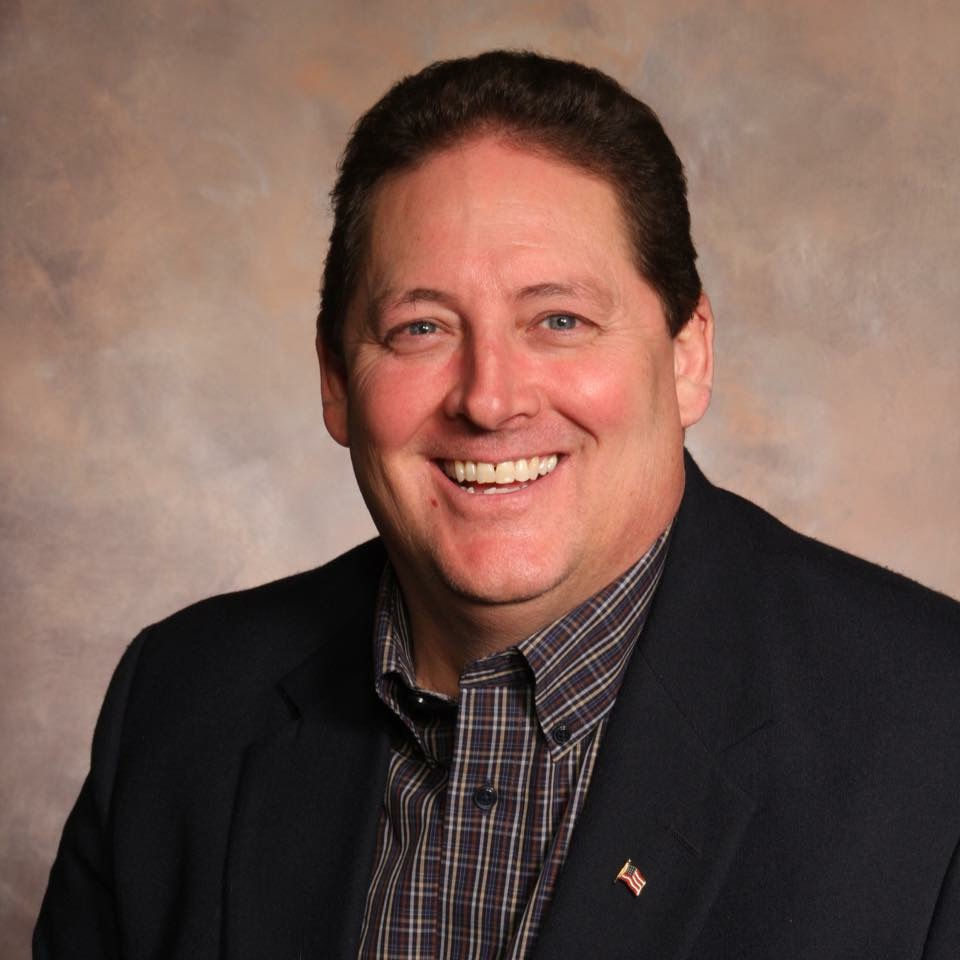 EAST MOLINE — Rock Island County Board member Rod Simmer, R-Rock Island, has filed a claim against Hope Creek Care Center and Rock Island County, seeking compensation for injuries related to a car accident he was involved in following a county meeting during which Hope Creek business was discussed. 
Simmer's vehicle was struck by another vehicle on Feb. 8, 2017, in Rock Island after leaving a health and human services committee meeting, he said. 
Simmer, 55, said it was not his choice to file the claim against the county and Hope Creek, but he was advised to do so by his attorney, Paul Salabert Jr., of Hopkins & Huebner, P.C. 
"I've been trying to avoid it," Simmer said. "I don't want to put Hope Creek or the county in this position, but my lawyer advised me to do it this way. It finally came down to a statute of limitations, and this was the only way to do it. 
"Unfortunately, I had to list Hope Creek on it," Simmer said. "The lawyer has been trying to get it settled, but it's a bad insurance company. It's part of a case, and it's ongoing. I was hit by an under-insured driver."
Salabert served notice on Hope Creek and Rock Island County Administrator Jim Snider on Jan. 28 that Simmer had filed a claim with Illinois' Workers' Compensation Commission. 
Simmer is also a member of the advisory board for Hope Creek Care Center, the county-owned nursing home at 4343 Kennedy Drive. 
Simmer said he and Salabert still were discussing how much compensation to ask for. Hope Creek Care Center is $4.6 million in debt, according to recent reports from Louisa Ewert, county treasurer, and April Palmer, county auditor. 
Simmer is a chiropractor who owns Simmer Chiropractic, 3012 18th Ave., Rock Island. 
"I do this for patients; I don't like being a patient myself," he said. 
In his claim, Simmer stated he sustained "serious and permanent" injuries to his back, neck, right leg, right foot and left leg. He listed his average weekly wage as $925.
Simmer said the driver who hit him initially tried to flee the scene, but he was able to block the vehicle with his own. 
"The whole thing was just a mess," Simmer said. "We've got a claim against (the driver), too."
Snider said the matter had been referred to the county's legal department. 
You have free articles remaining.
"We forwarded it to our civil division," Snider said. "Obviously it's being litigated; I can't really speak beyond that. (Simmer's) attorney filed suit on his behalf."
Rock Island County State's Attorney John McGehee said this was the first time he had seen a county official file a worker's compensation claim against the county since he became state's attorney in 2012.
McGehee said he has not reviewed the claim yet. He said outside counsel that specializes in worker's compensation claims had been hired to represent the county.
"It is a real specialty," McGehee said. "These are very difficult legal issues to maneuver through. Generally under the Workers' Compensation Act, only employees have a right to sue their employers. I don't know how (Simmer) is trying to allege anything that relates to employment with either the county or Hope Creek."
McGehee said there would be a legal determination on whether Simmer was an employee of the county or Hope Creek. McGehee said claims can be dismissed by an arbitrator. 
"We hired Jeff Bert of Brooks Law firm in Rock Island," McGehee said. "(Bert) handles almost all of our worker's compensation claims out of the county because of the complications and the difficulty in going before an arbitrator. These cases typically take one to two years before being settled."
Richard Brunk, county board chairman, suspended the Hope Creek advisory board Feb. 5 following the resignations of president Jessey Hullon and board member Carol Near. 
Brunk declined to comment on Simmer's claim.
"I don't have all the details on that incident, so I would not feel comfortable commenting at this time," Brunk said. 
Hullon said there might be an exclusion in the Hope Creek advisory board bylaws that would preclude an advisory board member from filing such a claim. 
"If a county board member got hurt, would the same rule apply?" Hullon said. "If county board members are involved in an unfortunate event while leaving a meeting, would they be covered? This should have been handled and resolved internally. Now it's out in the open." 
Hope Creek advisory board member Michael Kelly said he was not aware Simmer had filed a claim against the county and Hope Creek Care Center. 
"I'm not a bit surprised," Kelly said. "(Simmer) has been attempting to undermine our board and Hope Creek for a very long time. He and others believe in selling (the facility). He has a conflict of interest. Why we are we being held liable for his bad driving?"
Hope Creek advisory board member Tim Erno said he also was not aware Simmer had filed a claim.
"How can (Simmer) get worker's comp?" Erno said. "Nothing surprises me anymore with this fiasco. I don't know if he can even file a claim for that; I don't know how he can lawfully do that. The taxpayers have to pick up the cost?"