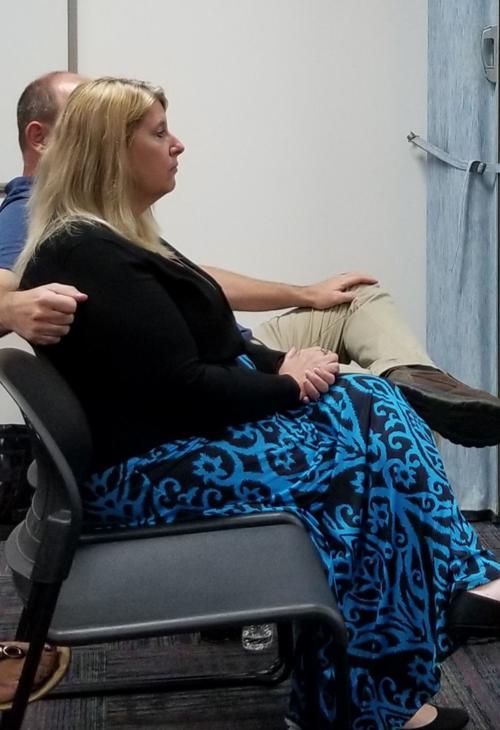 Health Department Administrator Nita Ludwig sent an email to employees notifying them of the news and instructing them to refer questions to herself or Health Department Chief Operating Officer Janet Hill. 
"Everyone: As of today, August 19, 2019, Shari Ortner is no longer employed at the health department," Ludwig wrote. "This is a private personnel matter and there will be no further comment. Any program questions should be directed to Janet or me."
Hill said it was Ludwig's decision to terminate Ortner. 
"Hiring and firing and day-to-day operations are the purview of the administrator and her executive team," Hill said. 
A health department employee who wished to remain anonymous for fear of retribution for speaking out said, "It's been very stressful. Hopefully, we can breathe now."
Ortner has been the subject of numerous complaints since she was hired by the health department, 2112 25th Ave., in December 2017.
Several employees filed a grievance Oct. 23, 2018, against Ortner. Joleen Diehl, a registered nurse with the Infectious Diseases Department, alleged Ortner began a campaign of harassment and discrimination after discovering her participation in the grievance. 
Cynthia Lodge, another employee who took part in the October complaint, was terminated shortly thereafter. Lodge filed suit April 12 against the health department and Ludwig, alleging her termination was a violation of the Illinois Whistleblower Act.
A fourth complaint was filed April 22 by the American Federation of State, County and Municipal Employees, the union representing county employees. The union filed a formal grievance with the Illinois Labor Relations Board on behalf of five employees and three union stewards.
Several health department employees spoke out during the public-comments portion of the May 21 county board meeting, pleading with board members to intervene to deal with what they called a hostile work environment created by Ortner. The employees said they had been asking county board members for help for nine months, but no action had been taken. 
Another blow was dealt to the health department when Medical Director Julie Voelker resigned June 28, two days after it was reported by the Dispatch-Argus-QCOnline.com that lab results testing positive for possible tuberculosis infection in six people went unreported at the health department for nearly three months.
A Freedom of Information Act request revealed an email from Voelker to health department officials stating Ortner had neglected to open a pile of lab results that included the tuberculosis test results.
On July 11, Ludwig asked board members to create a nursing supervisor position to serve as a buffer between Ortner and department employees, intending for the employees to report directly to the supervisor instead of Ortner. 
Tannishia Garcia, a program assistant in the Infectious Diseases Department, sent an email Aug. 15 to Ludwig with the subject line "Terrified Employee." Garcia detailed an incident between herself and Ortner during work hours that left Garcia fearing for her safety. 
"I am afraid and fearful," Garcia wrote. "When are we going to get relief from this very hostile work environment? I shouldn't have to feel this unsafe at work!"
Health Board President Doug Vroman said he expects the situation at the health department to improve now that Ortner has been fired. 
"A lot of the problems we had in that department involved (Ortner)," Vroman said. "She may not have caused all of it, but she was definitely a party to it. Hopefully things can straighten out, and we can move on. I would hope morale will improve. I think we're going to continue doing what we do, and the employees will continue doing a good job."
Hill said the new nursing supervisor position was listed briefly on Indeed, a job-search website, but recently was removed. Ludwig decided the position is no longer needed now that Ortner is gone. Meanwhile, the health department will begin looking for Ortner's replacement. 
"The job has been taken off, but we got some really good candidates, so we'll see if they're interested in the other position," Hill said. "On paper, people are looking really good."
Hill said the chief nursing officer position will pay an annual salary of $58,240, which equates to $28 an hour. 
Get Election 2020 & Politics updates in your inbox!
Keep up on the latest in national and local politics as Election 2020 comes into focus.