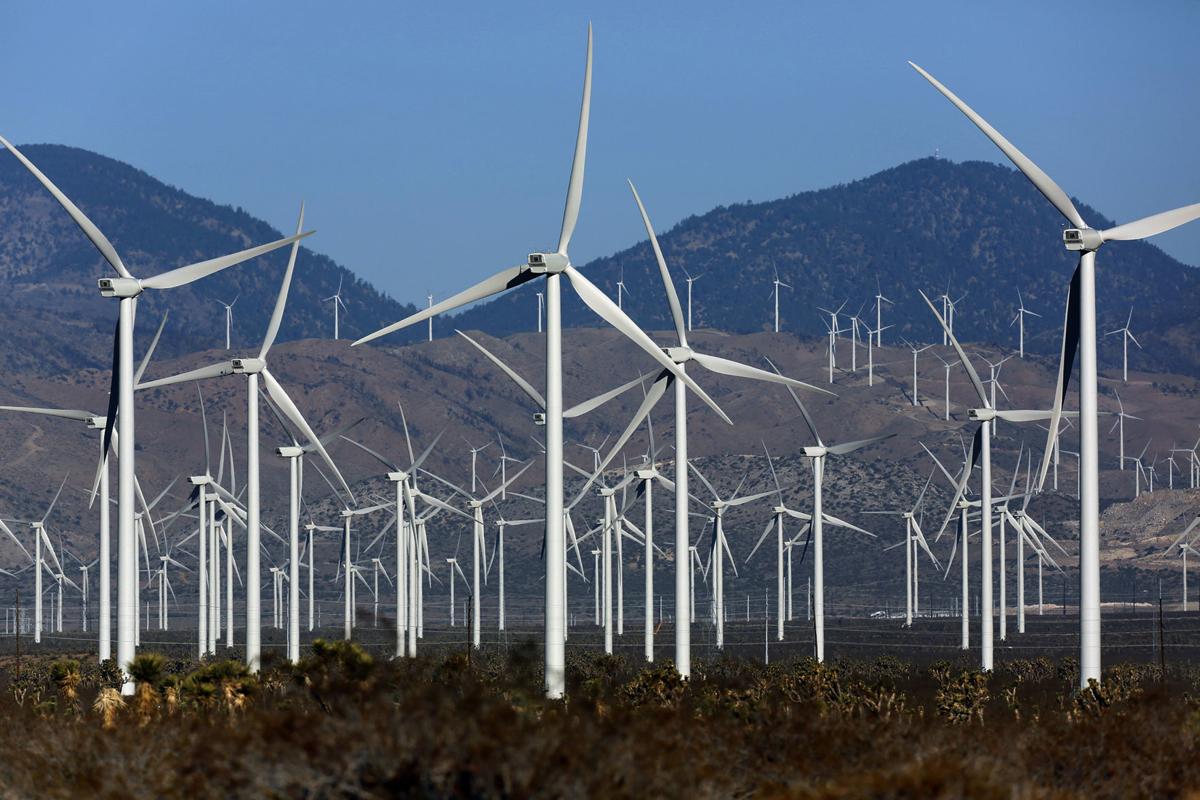 MILAN -- Congress may be on summer break, but U.S. Rep. Cheri Bustos, D-Moline, has not slowed down.
Bustos brought her 21st Century Heartland Tour to Milan Thursday morning, meeting with 10 agriculture educators at the University of Illinois Extension, 321 West 2nd Ave., in her effort to gather ideas for her Rural Green Partnership, her plan to combat climate change while spurring economic growth.
"What's going on with our climate is one of the issues of the day," Bustos said. "I want to make sure our family farmers will be heard through this. I want to make sure that we — in our part of the country — are part of the dialogue. So often, when climate is discussed, there are fingers pointed at agriculture. 
"What the Rural Green Partnership is about is that our family farmers can be part of the solution. We want to be part of the conversation. In rural America, we want to be at the table."
Bustos has already received broad support for the Rural Green Partnership. The Illinois Farm Bureau, Illinois Corn Growers Association, the Environmental Defense Fund, and the Natural Resources Defense Council, and others have all offered to work with Bustos on the plan. The legislation also was a hot topic during agriculture discussions this week at the Illinois State Fair. 
The Rural Green Partnership will expand and improve conservation programs; invest in rural infrastructure; encourage low interest loans, tax credits and grants to incentivize new clean energy development; increase research funding for farming practices and sustainable land uses and clean energy technologies; and support green workforce development at union and registered apprenticeship programs and community colleges. 
Because it is a working bill, Bustos asked Thursday's group for ideas to add and improve the legislation. 
"What are we missing?" Bustos asked. 
Extension Educator Phillip Alberti said there are limits on applied research and equipment for new seeding techniques. 
"We want to prepare students and people we're working with to give them an opportunity to try these things before they go out into the workforce," Alberti said. 
Alberti said recent funding for test plots and education ran out in two weeks. 
You have free articles remaining.
Dawn Temple, an administrative coordinator with the Rock Island County Soil and Water Conservation District, said it's easier to make a difference with family farmers than larger operations. 
"It's the industrial operators who are farming thousands and thousands of acres that we're not hitting, and those are the ones who make the bigger impact," Temple said. 
Bustos asked how it will be possible to make sure larger farming operations are following best practices and soil conservation. Rich Stewart, a resource conservationist with the Rock Island County Soil and Water Conservation District, said government regulations would likely be the only way to make an impact. 
"They didn't do no-till (farming) until they had to do no-till farming in order to qualify for USDA programs," Stewart said. 
"What's cool about soil and water districts is that we don't have a lot of red tape to get through," Temple said. "We're a local government entity. We can easily apply for all sorts of grants and funding. I see a greater capacity for soil and water districts in Illinois to be able to make an impact."
Extension Educator Jay Solomon said they, as agriculture educators, need to show the benefit of adopting the Rural Green Partnership. He said it can be done through funding, research and "educating that landowner and showing them what the benefit is, including the large producers. We need the landowners to make commitments."
"We want to turn this from an idea into a practical piece of legislation," Bustos said. "Since you are working with growers and producers, how do we help show the benefit? Funding has to be there to make these things happen."
University of Illinois Extension Public Relations Coordinator Stephen Wald said the Extension can come up with solutions. 
"This is a really good example of Extension as rapid response," Wald said. "It is a provider of objective information offered equally to everybody trying to get in. Extension is a unique organization; we've been here for 100 years. We have policy, research, implementation and adoption. We connect those strands.
"I'm thrilled we had a dialogue today about the Rural Green Partnership," Wald said. "The feedback we'll get you is going to be informed by research and by people who work with farmers and know the practical problems."
Bustos said she spoke with U.S. Sen. Dick Durbin, D-Ill., who said he would support the legislation on the Senate side. 
"The legislative solutions will come out of the special committee," Bustos said, adding that it may be broken up into a series of bills. 
"This is an ongoing process; this will evolve," she said. "This is very important that rural America is not left behind when we are developing solutions to what is going on with our climate."