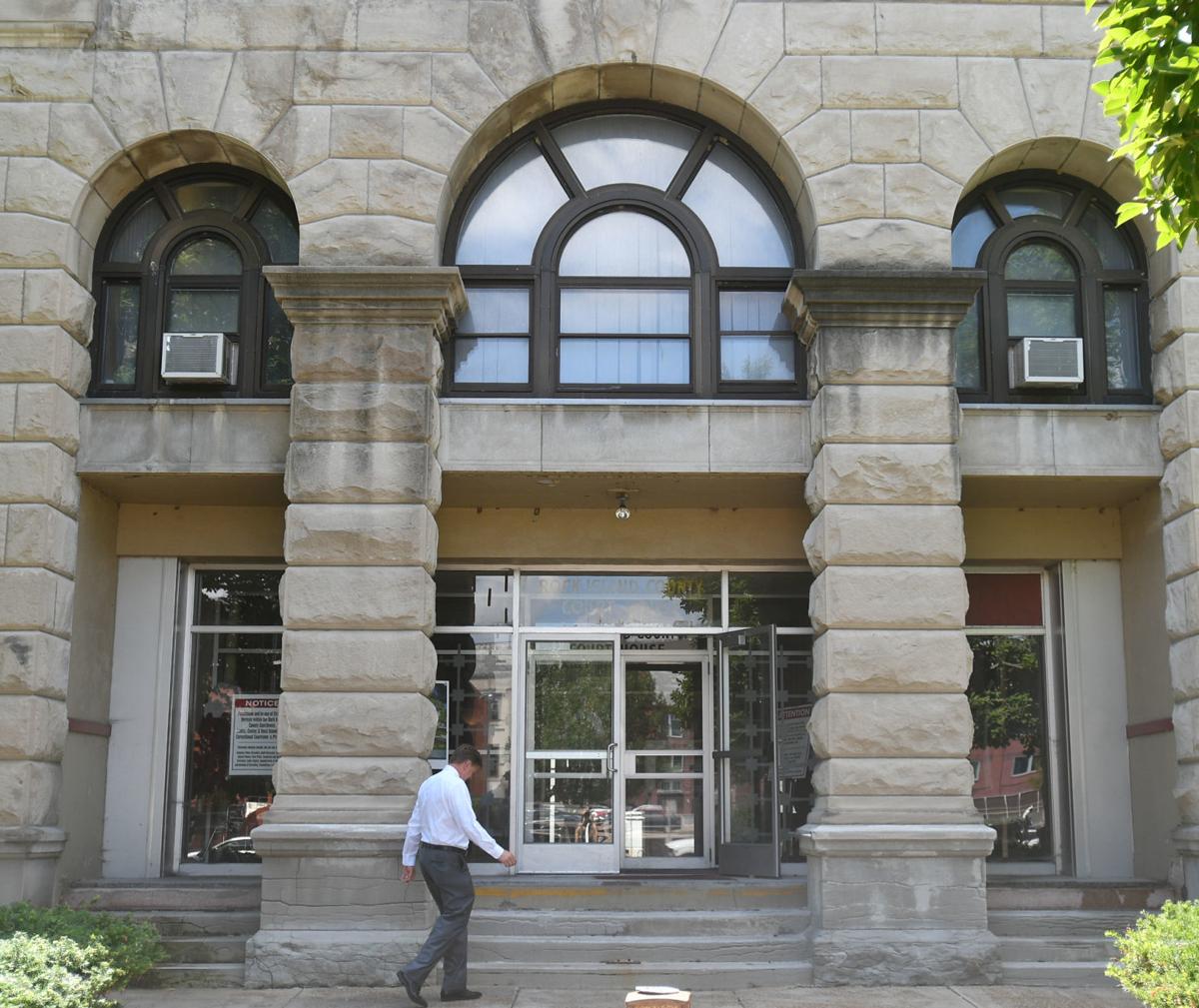 ROCK ISLAND — Bids for demolition of the Rock Island County courthouse were opened Tuesday at the county office building by Gilbane Building Co. project manager Phil Thiele.
Gilbane is overseeing construction of the $28 million Justice Center annex, which will replace the 123-year-old courthouse after it has been razed.
Using $1.6 million in leftover bond money from annex construction, the courthouse will be abated of asbestos, razed, and a greenspace added with security bollards and a berm to protect the Justice Center.
The additional bond money is overage from a fourth floor that was not constructed in the annex.
County board members approved an intergovernmental agreement in July transferring the deed of the courthouse to the public building commission for demolition. Within the agreement is a clause stating if abatement, demolition and landscaping exceed $1.6 million, the commission can abandon the project.
Thiele said the bids are all under budget.
You have free articles remaining.
Valley Construction was the only contractor to submit a bid for demolition. Valley's bid of $430,490 excludes all taxes for the project on the equipment and materials to be incorporated into the work, but includes all insurance premiums, according to the proposal form.
Advanced Environmental Testing and Abatement of Waterloo, Iowa, submitted a bid of $153,500 for asbestos abatement and removal of all hazardous materials.
Centennial Contractors of the Quad Cities, Inc., submitted a bid of $182,500 for completion of all hardscape and landscape work once the courthouse is down.
All three proposals state the commission has 60 days in which to accept the bids.
Construction of the annex is behind schedule, missing the initial completion date of the end of October. Thiele said the project, begun in April 2017, is on track to be finished by Dec. 7, when about 120 courthouse employees will move in that Friday and the following days.
The annex will have three floors that include four courtrooms, judge's chambers, a lawyer's lounge, detention cells and office space for the Rock Island County state's attorney's and circuit clerk's offices.
"All that is left to be done are metal panels on the outside of the building, final cleaning, touch ups, signage and punch list work from the architect," Thiele said.