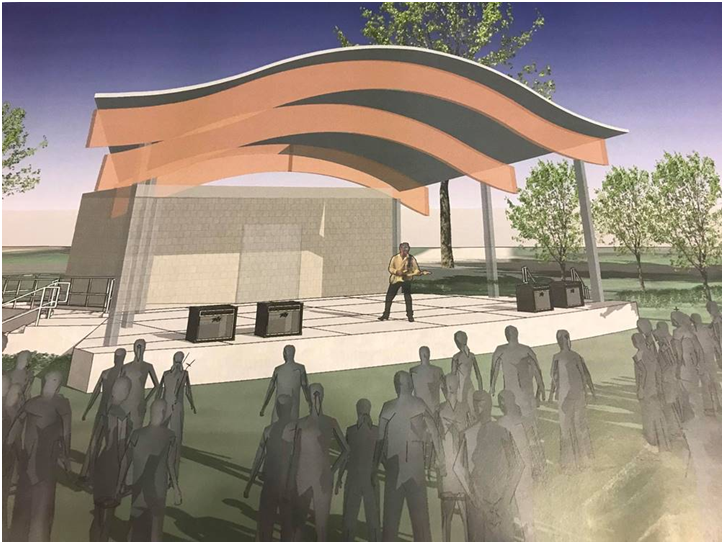 For the third year in a row, the Galva Arts Council has won a $25,000 matching grant to bring a free live-music series to Wiley Park.
Sponsored by the Mortimer & Mimi Levitt Foundation, dedicated to strengthening the social fabric of America through free live music, Galva again earned a Top 25 finalist spot through public online voting for the 2020 Levitt AMP grant. The matching grants are for towns and cities with populations up to 400,000.
Grant recipients are each awarded $25,000 in matching funds to produce a Levitt AMP Music Series in 2020. Twenty cities nationwide won them — including Springfield, Earlham, Iowa, Sheboygan, Wis., and Stevens Point, Wis.
"These concerts are magic," said John Taylor, president of the Levitt AMP Galva Music Series. "Call me a dreamer, but when people begin to feel like they belong, feeling loved and supported without fear, it opens up the door to living a fulfilled life. For some people, the communion and fellowship of live music can create this, especially when that is the intention."
At Wiley Park, a permanent stage is being built by the city of Galva. The grant program requires community participation to get as many online votes as possible to bring the concert series to town. Community support is one of the key factors considered when the Levitt Foundation determines the 2020 grant winners.